A well-known member of the Lake of the Ozarks powerboating community has been indicted on federal mail wire fraud charges, in the U.S. District Court of Minnesota.
Russell "Rusty" Rahm faces eight federal felony charges, as prosecutors allege he—through multiple Kansas-based companies—committed massive fraud related to magazine subscriptions, to the tune of more than $300 million, with more than 150,000 victims, for 20 years.
Rahm was arrested this week, and is among 60 defendants in the federal indictment. Each of the eight charges against him carries a penalty of up to 30 years in prison.
The Alleged Fraud
Federal investigators call Rahm one of the scheme leaders, along with David Moulder, who they say "owned companies that provided an array of services to companies involved in fraudulent magazine sales." Prosecutors say Rahm and Moulder provided lead lists of customers who had magazine subscriptions, so various call centers could then prey on those customers by calling them, pretending to be the magazine company calling about their subscription, and then using various means to defraud them of money. Telemarking call centers allegedly involved in the operation were located in Minnesota, Florida, Kansas, Missouri, Illinois, Arizona, Arkansas, Texas, and Colorado.
The indictment says the telemarketers used lead lists, some of which included the specific magazines to which the individuals were subscribed, along with the credit card number or other payment information used to pay for that subscription. Alleged scammers from the call centers would try to get the subscriber—often an elderly person—to renew their subscription at a reduced cost, when in reality they were actually signing the person up for new, expensive magazine subscriptions. "[M]any victim-consumers were victimized again and again by multiple magazine companies. Some victim-consumers were fraudulently billed by ten or more magazine companies at a time and received more than $1,000 in magazine subscription charges in a month," the indictment reads.
Prosecutors say significant steps were taken to cover up the fraud, including telemarketers recording parts of the phone call to make it sound as though the individuals had agreed to the charges, if those individuals tried to challenge the charges or reported the fraud to the Better Business Bureau, state Attorney General offices, and other regulatory agencies.
Prosecutors allege the entire, complex scheme was led by Rahm and Moulder.
The indictment document can be viewed here: https://www.justice.gov/usao-mn/press-release/file/1332006/download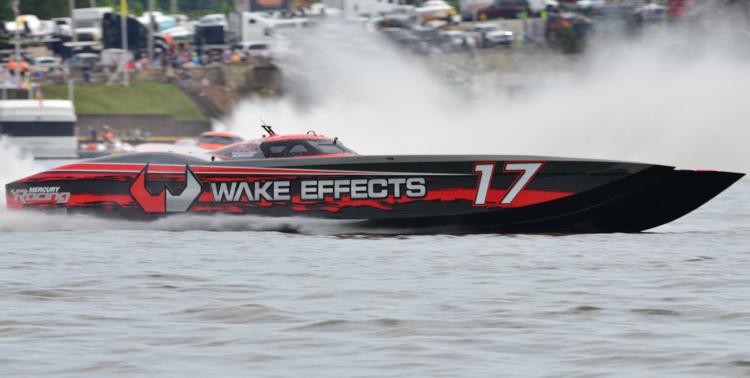 Rahm is well-known to the Lake of the Ozarks and powerboating communities. He bought the wakeboating business Wake Effects in 2012, and sold it in 2017 after saying he needed to focus on family and other business ventures. Rahm had been involved in offshore racing for years, running a 48-foot catamaran with the "Wake Effects" logo in races at Lake of the Ozarks and other inland and coastal waterways. Rahm raced in Lake Race and the Lake of the Ozarks Shootout, pushing big speeds. As a rookie driver in 2016, Rahm won multiple Super Boat International championships in the Wake Effects boat.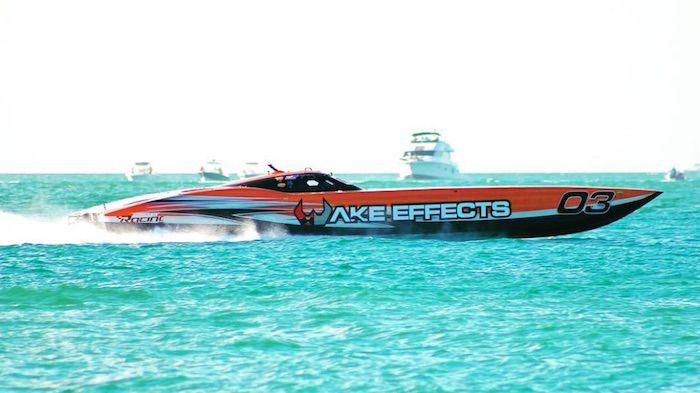 The boat could be seized if its purchase can be connected with the proceeds of the alleged fraud, as well as real estate located in Lake Ozark, if Rahm is found guilty.