Loren Peters, a commercial general contractor, technically lives in Kansas City, but he spends more than 50 percent of his time at his Sunrise Beach home on Lake of the Ozarks. He owns the Wide Open/WIA race boat that recently won the Super Stock class at the Fort Myers Beach National Championship for the American Power Boat Association.
Peters' racing partner, Mike Wright, also lives in Sunrise Beach—full-time for 2-1/2 years now—but he and his wife have been coming to the Lake their whole lives, "every weekend, religiously," he said. Wright had raced for five years in the much-smaller Class 5, in the open-cockpit v-bottom WIA boat.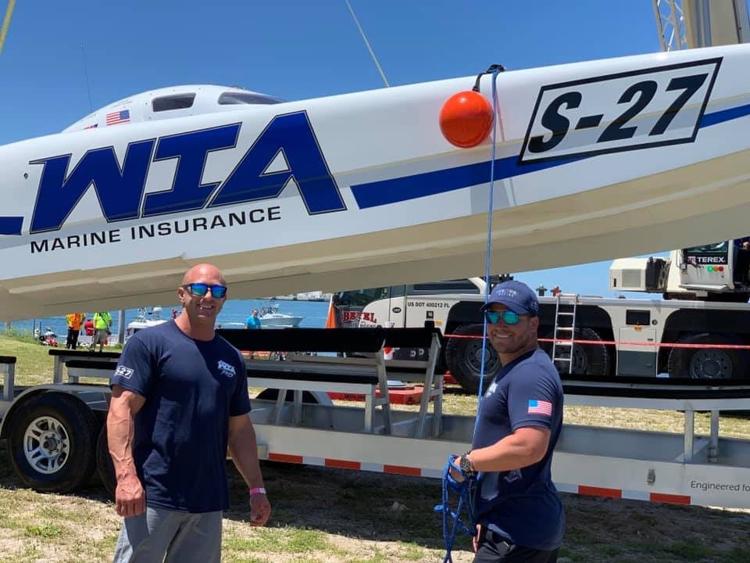 Peters bought the 32-foot Doug Wright catamaran formerly owned by and run as FJ Propeller, in March. The two racers say they spent every available weekend on Lake of the Ozarks this year, getting a better feel of the boat. "Any weekend we didn't have a race and me and Mike were both at the Lake, we were out on the Lake, practicing, testing, learning the boat, putting hours on it," Peters said.
"There's a big learning curve anytime you race with somebody new," Wright added. "You get in a rhythm."
It took a little time to find that rhythm. The second Offshore Powerboating Association (OPA) race of the year took place in their backyard—Lake of the Ozarks—but the Wide Open/WIA team struggled. "Probably not our best race," Wright said wryly. "But Fort Myers probably was."
"Getting comfortable in the boat was a huge part of it," Peters added. At the first race, he recalled, "my heart's blowing out of my chest… [but] every race we got more and more comfortable in the boat. Nerves aren't on edge."
"It's fun to be part of a winning team," WIA Marine Insurance owner Chris Wagner said. "They had to experiment… they really had to work to get that boat dialed in. They did a good job working their butts off to get ready for that race."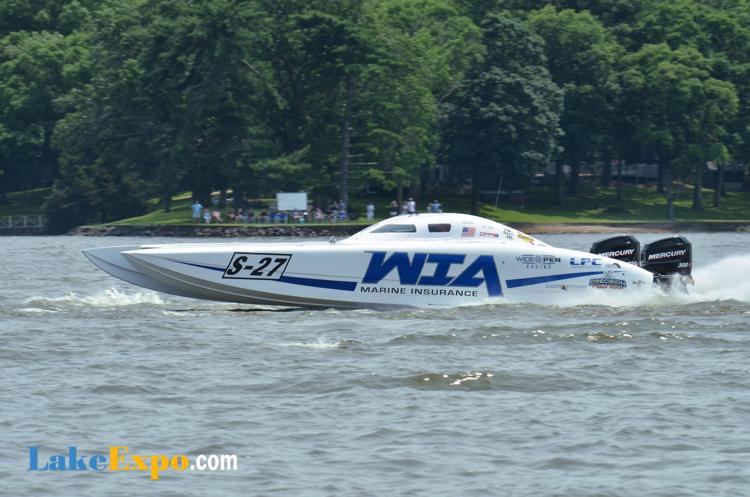 The guys tried different propellers and different setups throughout the season, seeing what would work best. At Ft. Myers Beach, they stumbled into the right propeller when, the day before the race, they threw a propeller blade on the propellers they were hoping to use, so they were forced to resort to a different set. It turned out those propellers were even better suited for the conditions.
"We probably wouldn't have run those," Peters said. "We got stuck running those props and they worked out pretty well for us."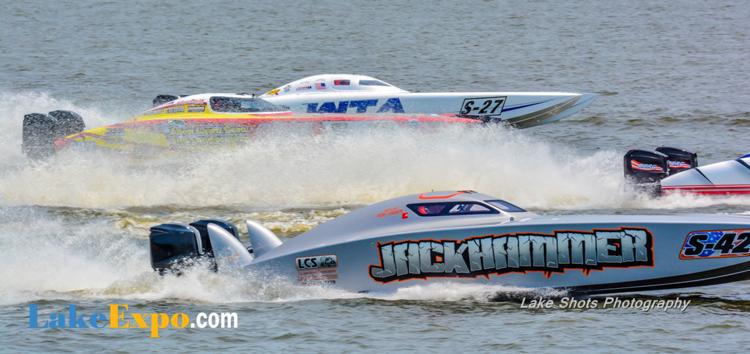 As to whether they like flat water, like Lake of the Ozarks, or rough water like that typically found in offshore racing, the guys say they prefer the latter. "The rougher the better," Wright said. But Peters said that statement has its limits. At the Sarasota race earlier this year, the guys hit a wave and the starboard hull had a blowout: it delaminated and took on a large amount of water. They didn't realize what had happened, but noticed the boat was steering strangely; soon they stopped and opened the hull and found the culprit.
That caused the Wide Open/WIA team to miss the race in St. Clair, while the boat was being repaired. And in Cocoa Beach, motor problems put an early end to their race there, too. Despite those issues and missing an entire race, they came in sixth in national points for the OPA Super Stock class, in a field of 13 competitors. Peters said the Super Stock class is "extremely competitive," and Wright noted, "The guys we race against are some of the best in the world."
But these guys aren't much looking behind them: they're focused on what's next. "We're looking forward to racing in Key West," Peters said. "Englewood after that."
FORT MYERS BEACH, Fla. — Boat racers from across the continent came to race at Fort Myers Be…
Surely every Shootout fan has fantasized about racing a go-fast boat: roaring 200+ mph down …