LAKE OF THE OZARKS, Mo. — Authorities have released more details about what caused a powerboater to crash through a dock and into the shoreline, on Saturday evening.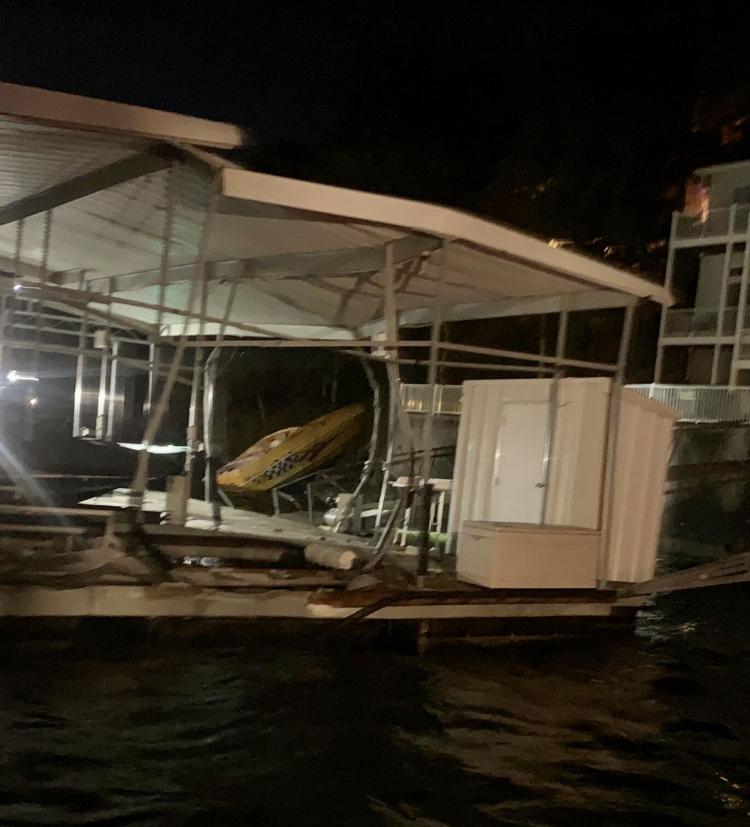 According to the Missouri State Highway Patrol, 52-year-old Joseph Kenneth, of Benton Harbor, Mich., was driving a 1994 Active Thunder performance boat downstream, around the 2.3 Mile Marker of the Gravois Arm, when the boat hit a large wave at around 7:45 p.m. The impact threw Kenneth against the cockpit, and the boat turned sharply to the right.
The boat blasted through the dock and out the other side, where it hit the shoreline. According to the Missouri State Highway Patrol, Kenneth was ejected from the boat when it hit the shore, and he sustained moderate injuries. He was taken to Lake Regional Hospital for treatment. The Patrol reported he was also arrested on pending charges of Boating While Intoxicated.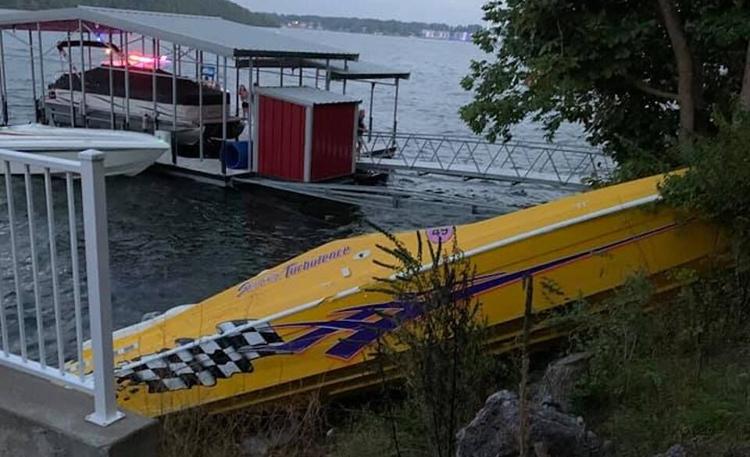 The incident is reminiscent of a boat crash into a dock, in July of 2019, although in that case the boat became lodged in the dock roof and had to be extracted by a telehandler aboard a barge.
LAKE OF THE OZARKS, Mo. — A wild crash left a boater seriously injured on Wednesday night, a…
It's not very common that a dock company gets a call about removing a boat from a dock roof.…