Certain jobs are built around the dramatic. And only certain people are built to handle them.
Tim McNitt with Lake Tow knows that as well as anyone at Lake of the Ozarks. He's the diver and co-operator of the Lake's boat-towing operation, and last week, he donned his dive gear and hopped in the water at the 59 Mile Marker to recover a powerboat that had burned to the waterline several days before.
The boat had caught fire while docked, the evening of July 20, around the 59 Mile Marker. The owner tried to start it, and it burst into flames. Thinking quickly, the owner pushed the boat out into the cove, though not before the fire began spreading to the dock. No serious damage to the dock was reported.
The boat burned to the waterline out in the cove, and Lake Tow was called in to recover it. They brought a four-man crew, and it went "pretty smoothly," McNitt said, but that's a relative term.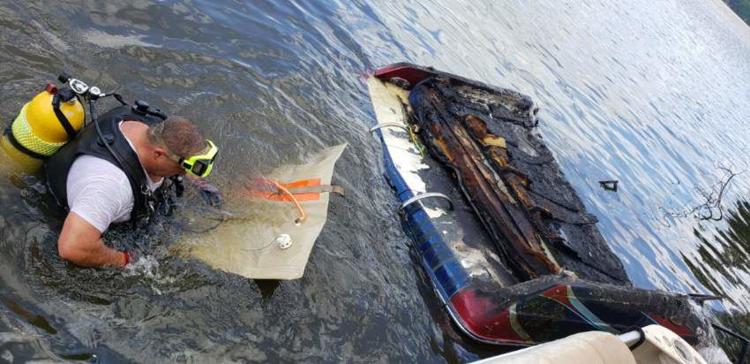 "Burnt fiberglass gets on you, and you get burnt from the gas in the water," McNitt explained. He also said the powerboat had been damaged so badly, it was structurally unsound.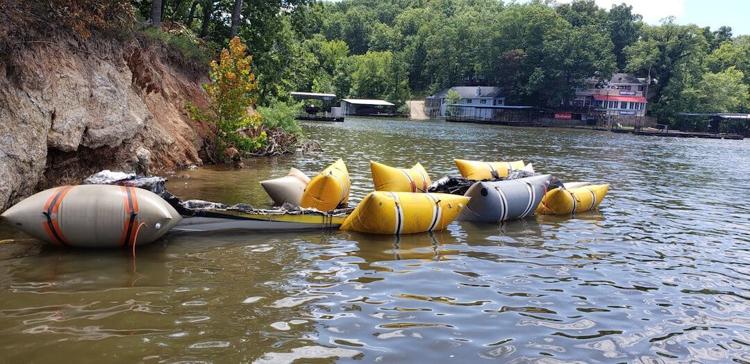 So a straightforward float-and-pull operation where airbags lift the sunken high enough in the water for the tow boat to haul it to a ramp for extraction wouldn't work: the boat might break apart. "We had to cradle it with airbags," he said.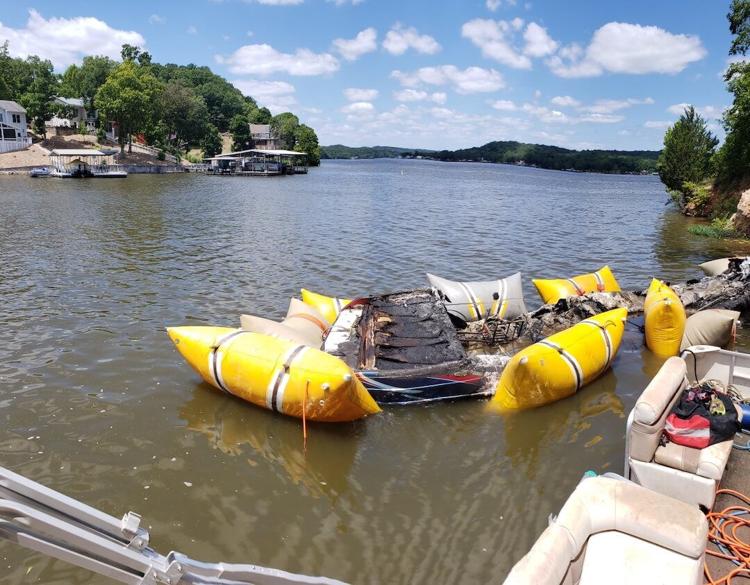 That created a gentler lift on the fragile hull, allowing Lake Tow to get the boat back on land in one piece.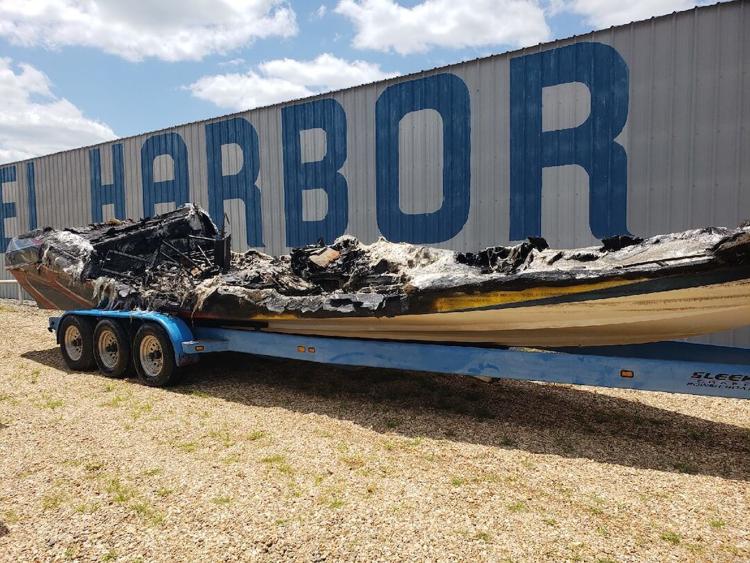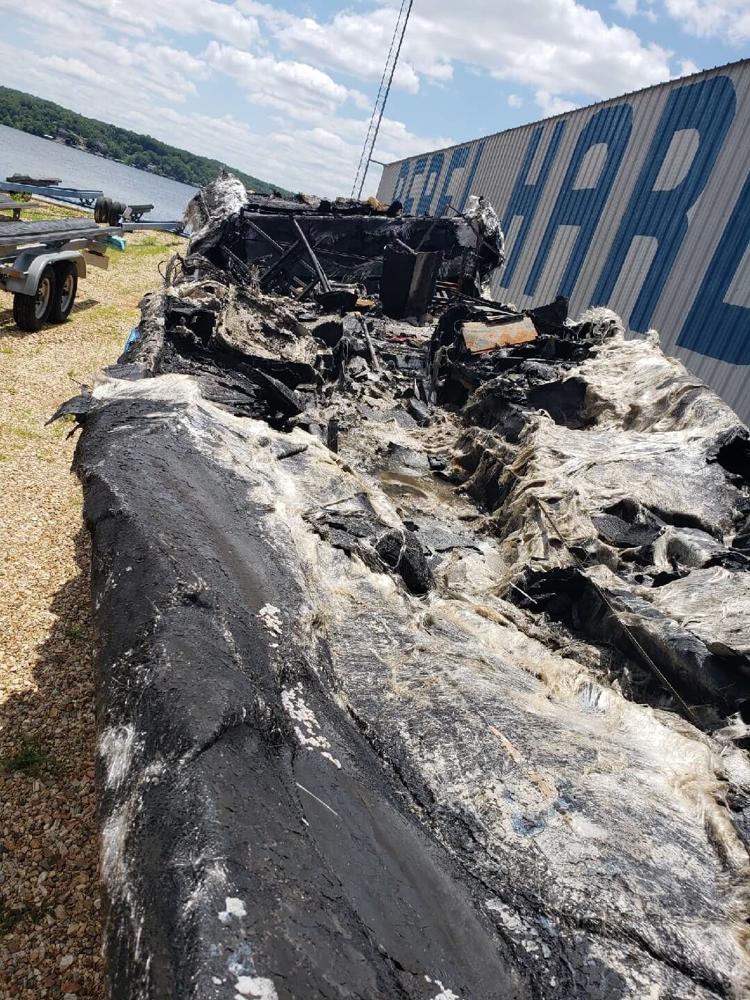 Boats, Bulldozer, & Airplane: More Incredible Recovery Stories From Tim McNitt
LAKE OF THE OZARKS — On a Lake this big and this popular, strange things sometimes end up at…
When your job is diving for sunken things in Lake of the Ozarks, you end up with a few stori…
GASCONADE RIVER - OSAGE COUNTY, Mo. — A recovery team last weekend fought swift waters that …
Recovery Of Plane From Lake Of The Ozarks
A plane crashed into the Lake of the Ozarks on Wednesday afternoon near Pa He Tsi/Public Beach #2.
According to Osage Beach Fire Protection District Chief Jeff Dorhauer, there were three people aboard when the plane plunged into the water around 12:30 p.m. on March 11. All three survived, and received medical treatment for their injuries.
Photos by Nathan Bechtold
All photos under copyright protection! To purchase digital photos, e-mail ID number to lakeexpo@yahoo.com
LAKE OF THE OZARKS, Mo. — An all-terrain vehicle gave up the terrain for the water, when it …