LAKE OF THE OZARKS, Mo. — A boat burned to the waterline on Saturday evening, July 20, around the 59 Mile Marker.
According to the Missouri State Highway Patrol, the operator of the powerboat was having engine troubles, and when they tried to restart the boat, it sparked, and burst into flames. The boat was docked, and the dock began to catch on fire as well, the Patrol reported.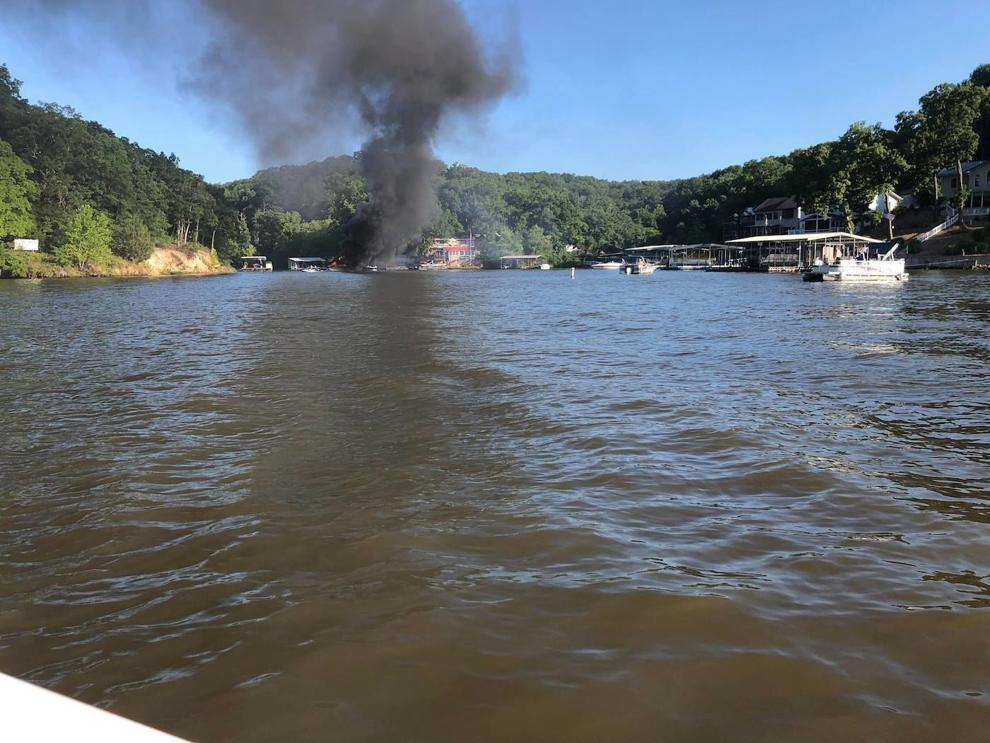 The owner took quick action, a Patrol trooper told LakeExpo, pushing the boat away from the dock and then later towing it to an undeveloped part of the shoreline, so no other boats were affected.
No one was injured in the incident, and the boat is set to be recovered and towed by Lake Tow on Monday.
Other Boat Fires This Summer
LAKE OF THE OZARKS, Mo. — At least three boats were damaged by a fire at the Village Marina …
LAKE OF THE OZARKS, Mo. — A boat caught fire on Monday evening after crashing into the shore…