The countdown is on for the largest concert on the water at Lake of the Ozarks. AquaPalooza hits the Lake on July 21, 2018. The celebration is a full day of music that centers around Dog Days Bar & Grill at the 19 mile marker, near the Grand Glaize Bridge. While performances run from Noon to 5:00 p.m., music lovers begin tying up in the cove as early as 8 a.m.
Boaters Soak In The Sun & Tunes At AquaPalooza [PHOTOS]
Sound waves rippled across the Lake at the 19 Mile Marker, for the largest concert on the water: AquaPalooza at Dog Days.
Boaters filled premium dock slips and then formed a sprawling flotilla—remarkably geometrical and organized, as visible from the sky! The music began at noon, but the Dog Days cove was already filling up long before that. Boaters come for the fun, the music, and the experience of coving out with the enthusiastic crowd.
All photos are by Jim Davis-LakeTime Photography. They're copyrighted, but if you see one you like, give us a shout and we'll shoot you a price for a high-res, non-watermarked version. Email us at lakeexpo@yahoo.com.
A day of reveling, floating, chilling and dancing makes many fans call AquaPalooza their favorite event at the Lake. Considering the entire show is free, it's a party that's hard to miss. This year's perfect summer line-up includes local favorites, The i-Berry's, plus Nashville's Chad Bearden, plus Ryan Collins and Goddesses of Rock!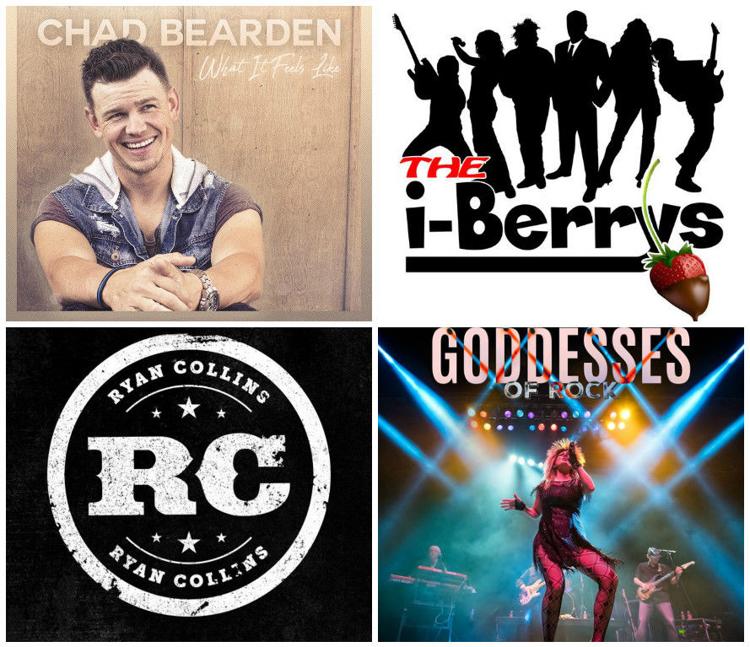 No boat? You don't have to be on the water to enjoy everything AquaPalooza has to offer. Concert goers who arrive by land can enjoy the music, plus Dog Days' food, drinks and the new pool with a swim-up bar.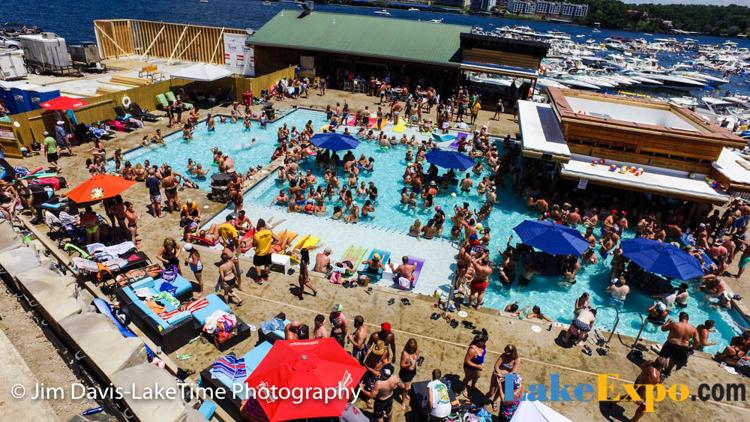 The fun doesn't stop when the AquaPalooza line up is done performing; Dog Days entertainment takes over at 6 p.m. with DJ Dr. Cheese and Taz the Drummer. Then at 10 p.m. Chad Bearden will rock the crowd until closing time.
If you're planning to go by land, head to Dog Days, 1232 Jeffries Road in Osage Beach. By water head to the 19 mile marker. Boat slips are reserved at least a year in advance, but there is plenty of room to tie up in the cove.