Lake of the Ozarks' newest condo project, Topsider Condominiums, was announced in late-2020, and developers say reservations are selling at a dizzying pace. The former nightclub at the Grand Glaize Bridge will soon be a multi-building condo development, and spots are filling up fast.
"They're flying off the shelves, and not just the current phase, but future phases, too," said J R Hartenstein, the listing broker for Topsider Condos. "I'll keep selling them, and we'll keep building them."
Reserve Your Topsider Condo now. Contact Jonathan Hartenstein: 573-745-1930. Learn more at TopsiderCondos.com
Two new buildings are being added to meet demand. Hartenstein expects to start pouring footings for these two new buildings in October, which will add 70 new units to the complex. Anyone reserving these new units are expected to have a key in hand by this time next year.
Along with an excellent location and iconic history, Topsider will also boast a zero-entry pool and a resort-themed pool at the clubhouse. Each unit can be customized to the client's desire, including adding an island in the kitchen, and a fireplace in the master bedroom. Smart home technology will also be available in all units, so lighting, window shades, door locks, security cameras, and water valves can all be controlled from anywhere in the world.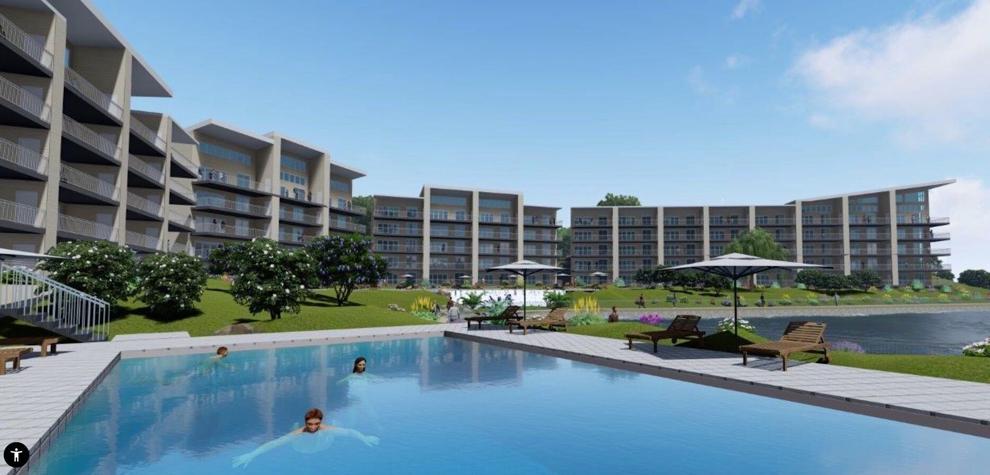 "Topsider will be the most advanced condominiums on the market. We're also including cutting-edge technologies in the docks we're bringing in. Plus, it'll be one slip per unit: everyone gets a slip," Hartenstein said.
Units will be 3-bedroom / 3-bathroom, 1,598 square feet, with prices ranging from $350 to 700k.
The timing of this development could not be better. The Lake's condo market is facing low inventory and high demand: at any given time, fewer than 100 condo units were on the market in 2020, and the average condo price crested $200k for the first time ever at the Lake last year. It's no surprise that Topsider is expanding, and anyone who's looking for a condo should act fast.
"We're getting a lot of reservations. It's scarcity! Right now, if you look you're probably going to find less than 20 condos at the Lake with a dock slip. And most of them you wouldn't want, or they'd have been sold by now," Hartenstein added.
Reserve Your Topsider Condo now. Contact Jonathan Hartenstein: 573-745-1930. Learn more at TopsiderCondos.com