Amazing food, friendly staff and laid-back atmosphere make Tucker's Shuckers Oyster and Tap the perfect place to while away the hours savoring mouthwatering food and flavor-packed cocktails or some of the 28 beers on tap. Whether you visit for a light lunch or spend the evening enjoying live entertainment and signature cocktails, the Tucker's Shuckers experience will keep you coming back for more.
One of Tucker's signature cocktails is their twist on a Bloody Mary. If you like a splash of "wake up!" in your drink, you will relish the spicy mix of Zing Zang, tabasco and vodka that is Tucker's Bloody Shuckin' Mary.
Add in a juicy slice of pickle along with fat green olives and your cocktail becomes a meal. But its crowning glory is the generous slice of bacon and fresh raw oyster that sit atop this zesty creation.
Fiending for something sweeter? Tucker's Shuckers bartender Caitlin Terry mixes an oh-so-fresh Cucumber Cooler. With cucumber vodka, soda water, lemonade, a splash of saki, a slice of cucumber, and a sprig of thyme, this drink screams "summer!"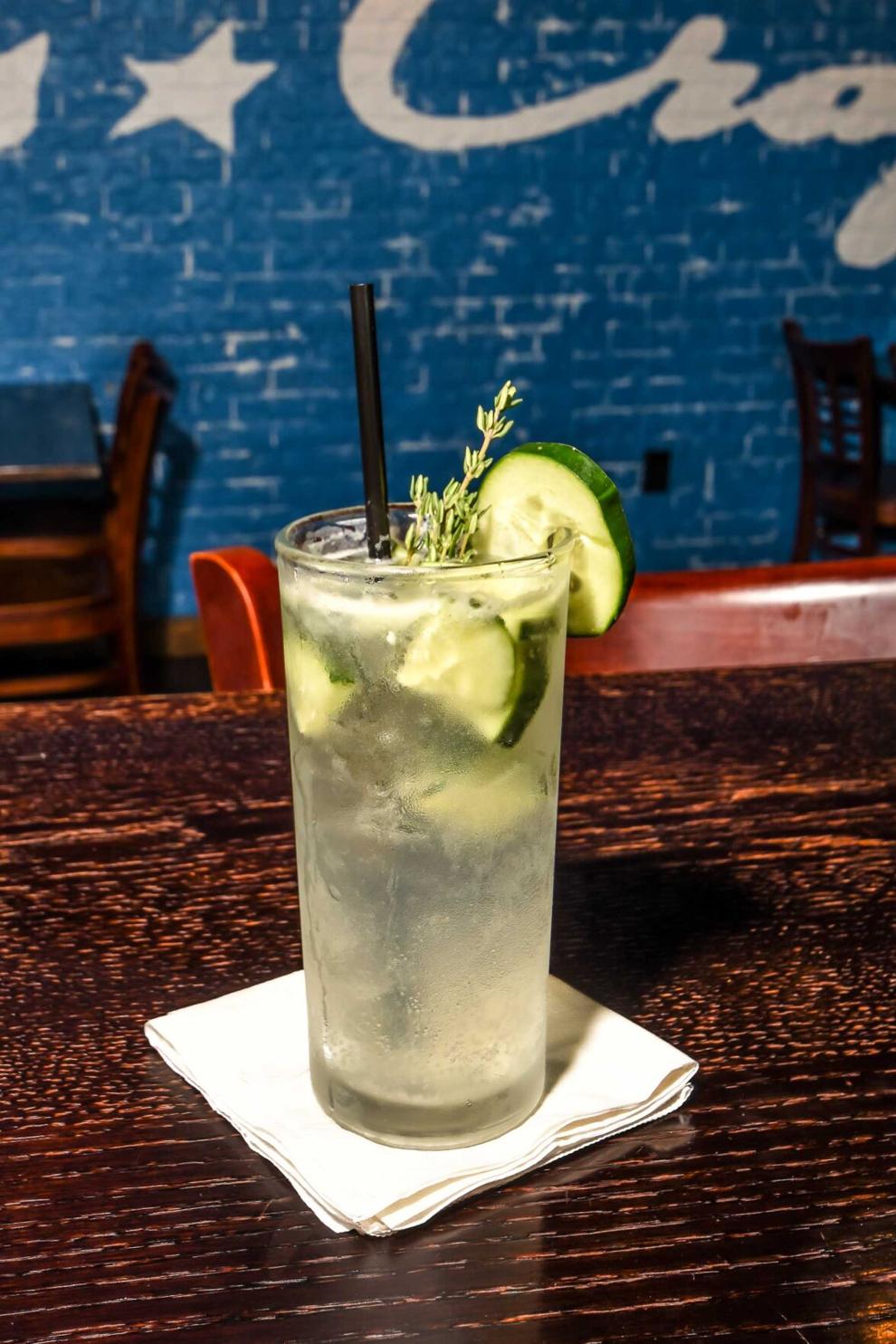 Tucker's Shuckers is located on the Bagnell Dam Strip at 1339 Bagnell Dam Boulevard, Lake Ozark, MO. Check out their full menu and upcoming events at tuckersshuckers.com.