With an airy, open-concept dining area and outdoor seating, First Watch in Osage Beach has a breezy, modern-minimalist feel that works for any occasion, from family breakfast to catching up with friends.
Looking for a way to spice up brunch? Check out their signature cocktails: all the health benefits of the juice bar options but with an added punch! Whether you're having the tame version or the spiked one, here are two tasty drinks to order-up, next time you're in First Watch.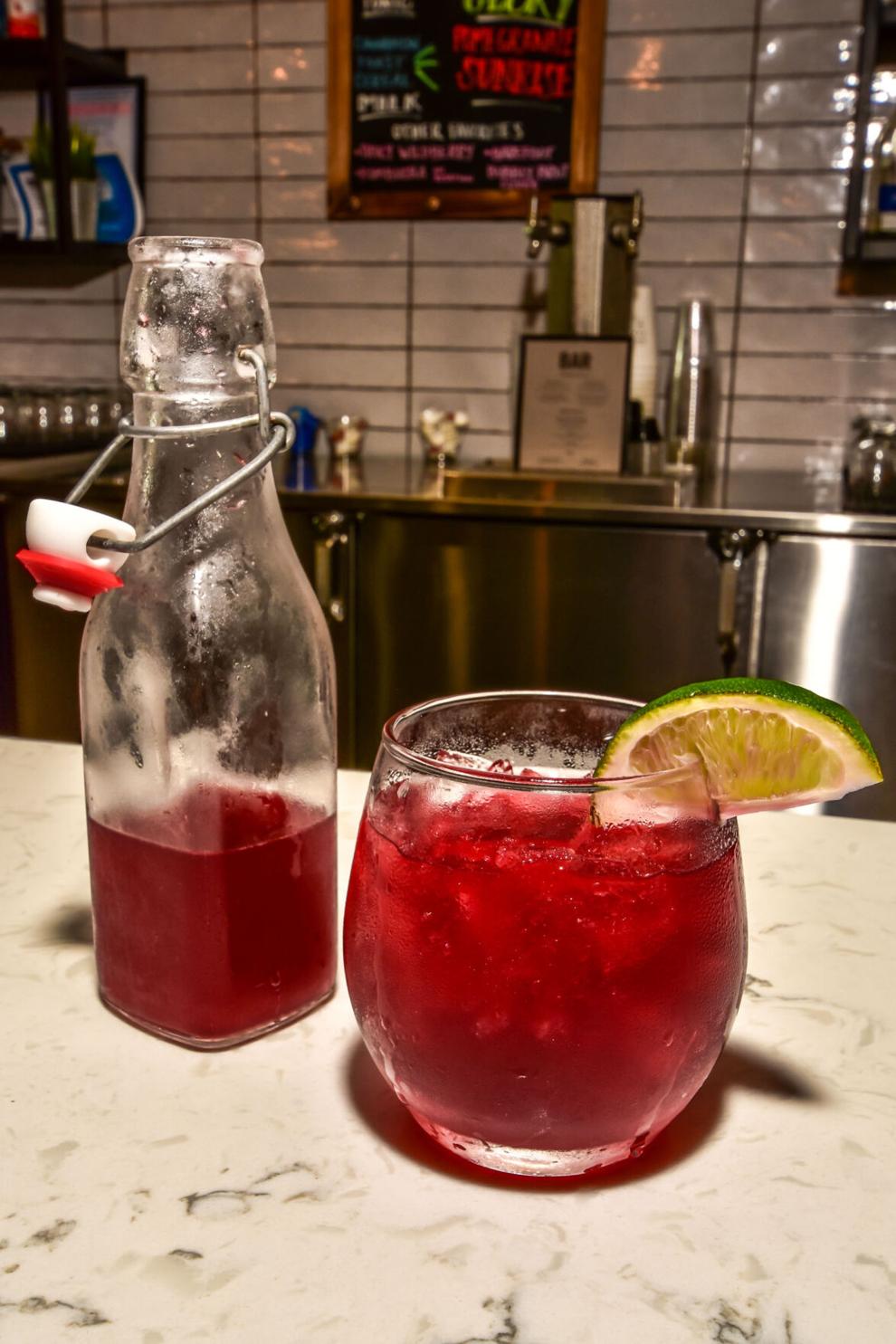 Pomegranate Sunrise: Served with a lime in a small glass pitcher to pour into your glass, the Pomegranate Sunrise is a cocktail with more than just flair. The Sunrise brings the tart, pomegranate taste without being "knock you down" harsh and the pomegranate juice pairs perfectly with the Camarena Tequila. With a virgin option available, this drink is a great way to start the day or to start the party!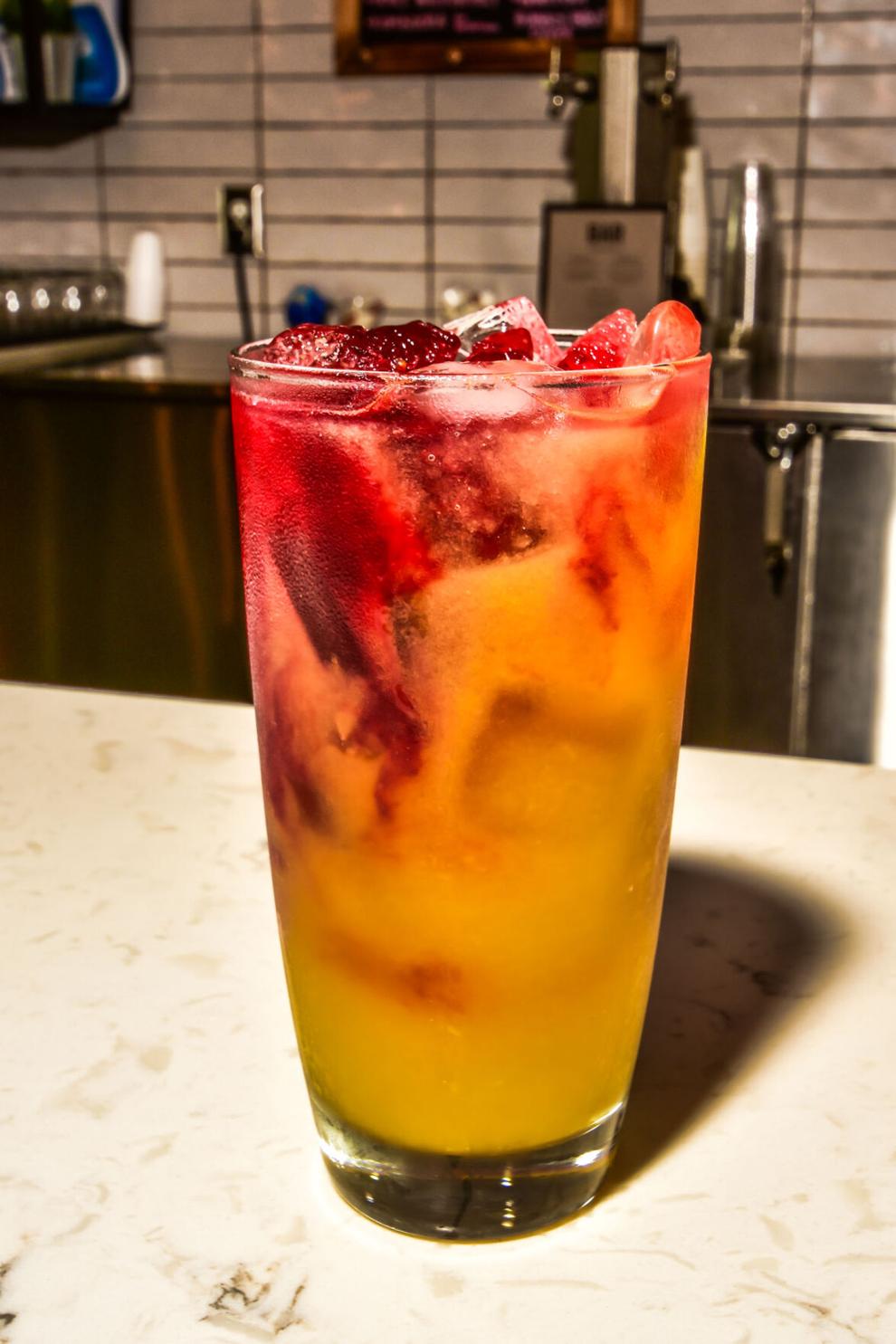 Morning Meditation: The Morning Meditation looks like sunrise in a glass and tastes nearly as good! With orange, lemon, turmeric, organic ginger, agave nectar and beet, the Meditation packs a serious health punch all while keeping the sweet orange taste in the forefront with a tart undercut of lemon.
Of course, a cup of coffee is a must, and you can buy a bag on your way out, too! And don't forget First Watch's cookbook: it could double as a coffee-table piece with all the beautiful images, but the real gems are the secrets of First Watch's favorite dishes and drinks, revealed inside. Ready to craft a Morning Meditation?
The Recipe: Morning Meditation
8 oz orange juice
1.5 oz lemon juice
1 tbsp fresh turmeric juice
1.5 oz agave nectar
1 tbsp ginger juice
8 oz cold, filtered water
2 oz fresh beet juice, divided
1. Place all ingredients except beet juice in a glass and whisk until thoroughly combined.
2. Refrigerate in an airtight container until ready to serve.
3. To serve, add ice to a glass, pour mixture into glass, and top with 1 oz (2 tbsp) beet juice per glass.
Cheers!
Find First Watch at 4325 Osage Beach Pkwy., Osage Beach, MO. 
Check out their menu online: https://www.firstwatch.com/menu