Sitting poolside with the clear sparkling water and gazing out onto the boats on the Lake with a drink in hand is what freedom tastes like. Bartender Darrell Nickels is in his fourth season at Dog Days and he knows just how to pour your perfect drink to make the the whole experience a vacation within a vacation. 
Here's what to order, and how to make it at home after you love it at Dog Days...
If it's a frozen, fruity goodness you crave, check out the "Jamaican Punch."
Jamaican Punch
Rum
Mango purée
Pina colada 
Grenadine 
Blend and enjoy
-
Want to drink your dessert? Try the "Frozen Grasshopper." The best way to describe this is like a thin-mint-milkshake for grown-ups! Creamy, minty, chocolatey and frozen, what's not to love?!
Frozen Grasshopper
Vanilla ice cream
Creme de Menthe
Creme de Cocoa
Ice cubes
Blend and chill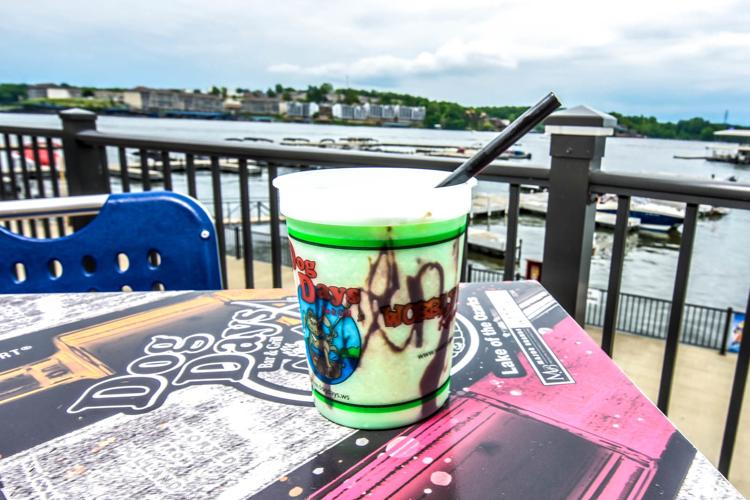 -
If you're looking for something light try the "Cucumbrella." Simple yet satisfying! This signature Dog Days drink is fresh, clean and not-too-sweet. Great for a hot day by the pool! 
Cucumbrella
Effen cucumber vodka
Sanpellegrino lemon sparkling water 
Pour over ice
Ahhh...