While outdoor dining in swimsuits and flip-flops may be a casual affair, the food served up by Franky and Louie's award-winning kitchen is anything but. This is the kind of place where chefs create one-of-a-kind dishes using fresh veggies and exotic fruits, and bartenders craft signature cocktails using house-made syrups and inventive mixology.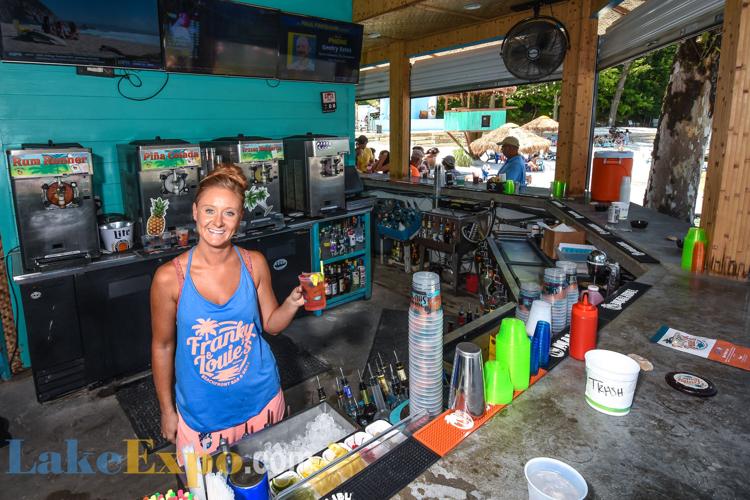 TO DRINK: Franky & Louie's Sparkling Mojito
Signature Cocktail 
The Mojito is said to be Cuba's finest export. Enjoy a glass of Franky and Louie's Sparkling Mojito and you are likely to agree. One sip of its minty fresh goodness and it will be your new favorite summertime drink. Made with a few simple ingredients, the Sparkling Mojito's refreshing flavor rises from a muddle of lemon, lime and mint at the bottom of the glass, mixed with rum and club soda.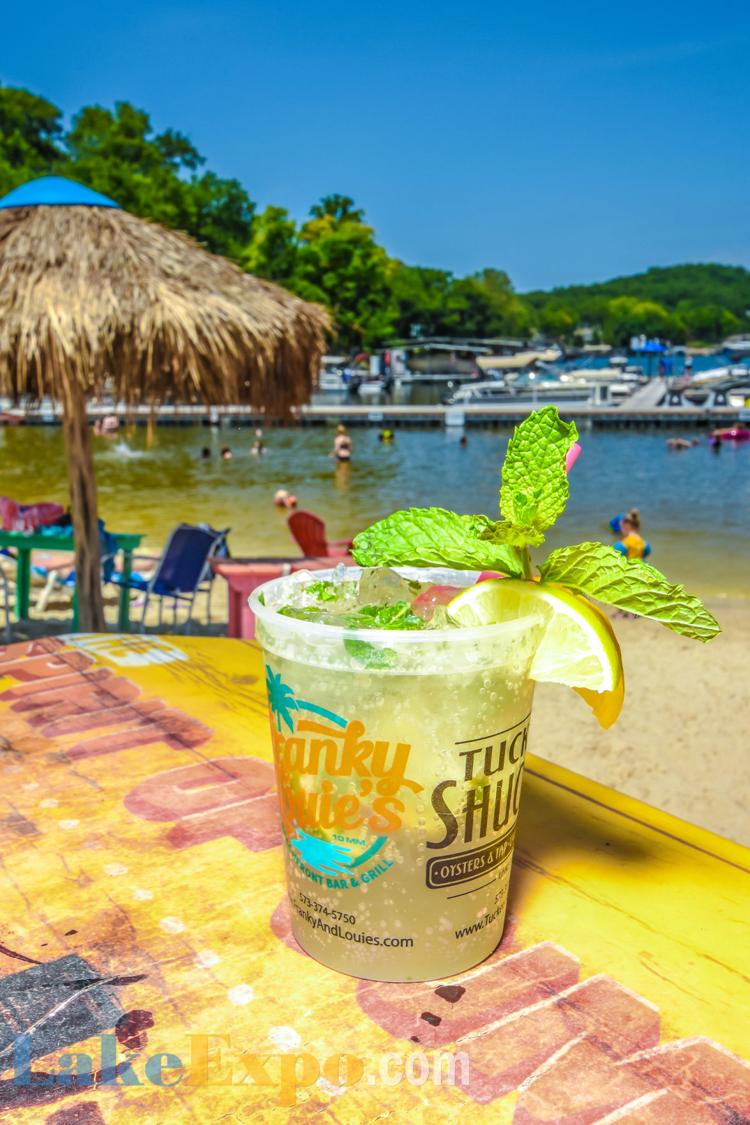 Much more than a water bar 
Franky and Louie's is the kind of place where you stop for lunch and end up staying for the day. 
In addition to relaxing or splashing in the beachfront wading pool, kayaks, canoes, boats, wave runners and paddleboards are available for rental. The complex also has cabins and campsites available. The Beach Treats ice cream shop serves up cones, floats, shakes and the ever-popular dipping dots. Plus, you will find a newly expanded line of clothing and accessories in Franky and Louie's gift shop. 
On Friday and Saturday afternoons, the beach comes alive with music,  compliments of a DJ spinning tunes from a thatched-roofed treehouse. Plus, the venue plays host to numerous live acts throughout the season.
With food, fun and boat slips aplenty, a trip to Franky and Louie's is a must when you visit the Lake.