When you go to The Malted Monkey, on the Strip in Lake Ozark, you simply must order a shake. Each milkshake comes with a sky-high topping of whipped cream and a chocolate-chip cookie, plus a ring of toppings around the rim. Milkshakes are served with a spoon and a straw, but these shakes are so thick and creamy that the straw is only for the stout of heart! Here are three tantalizing options: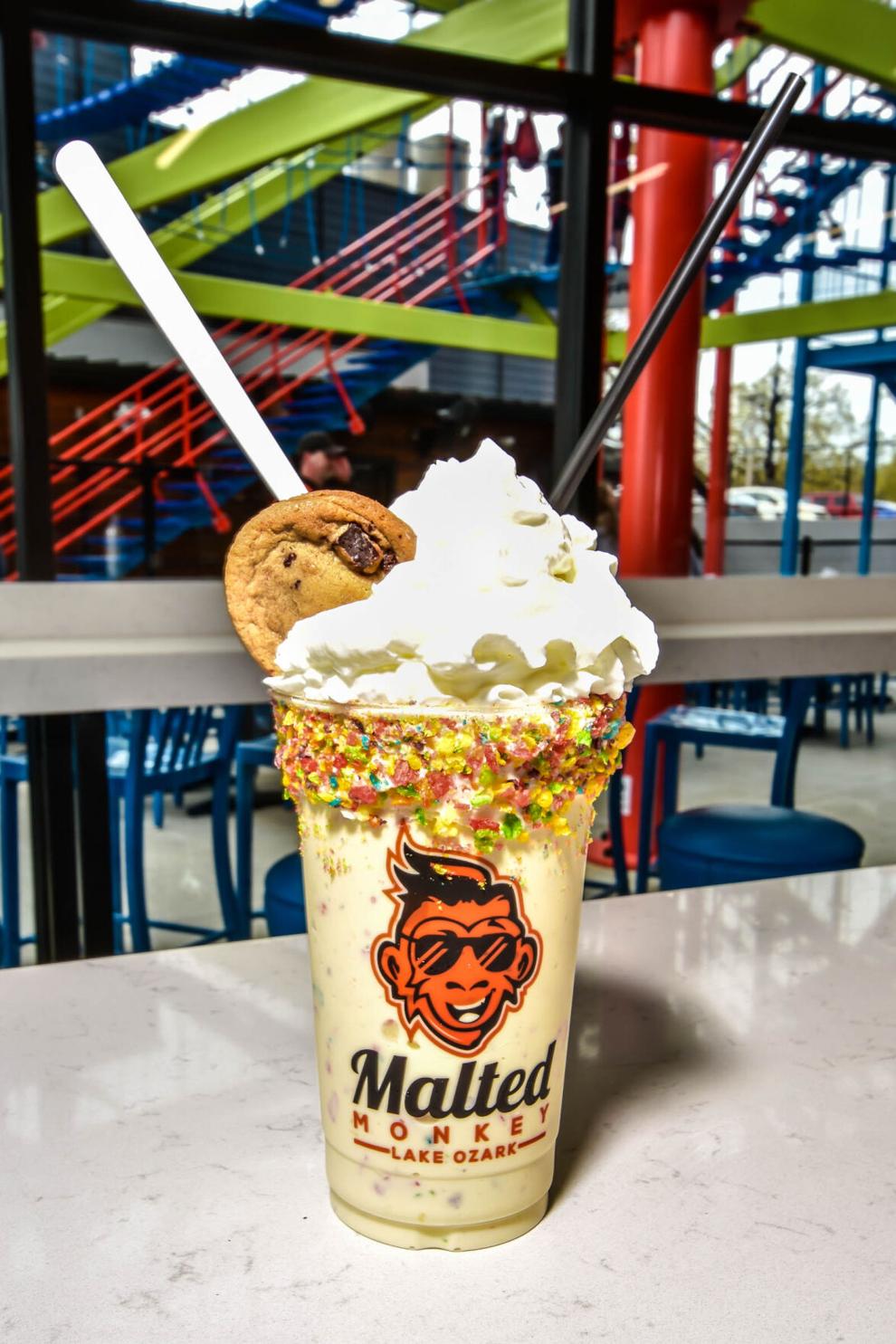 The Lady Gaga is one of The Malted Monkey's most popular milkshakes. With vanilla ice cream, Fruity Pebbles and marshmallow fluff, this light and creamy combination adds just a dash of fruity flavor.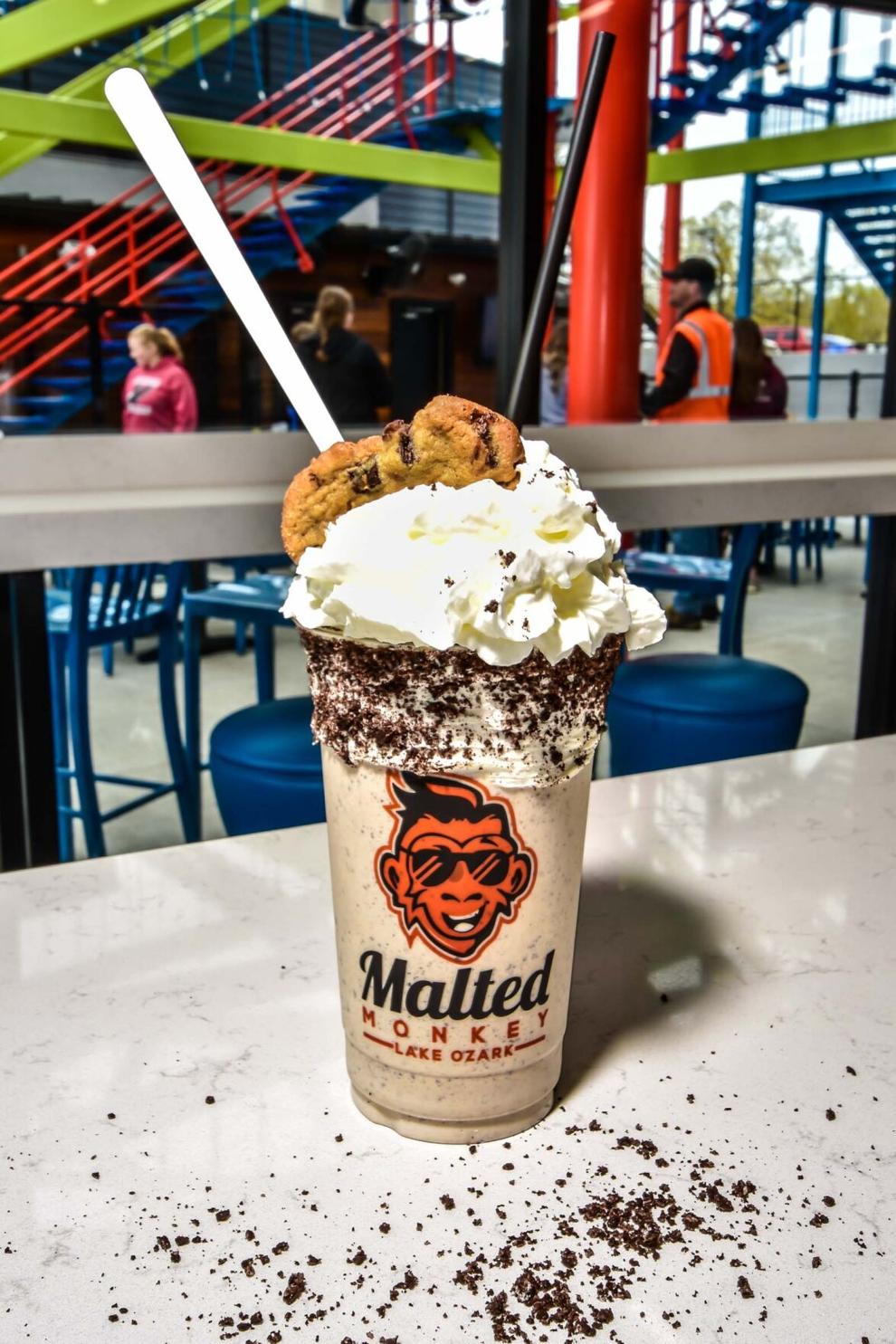 The Oreo Milkshake is a simple classic. Just vanilla ice cream, crushed oreos and a dash of vanilla flavor: a no-frills treat for anyone who wants the proven combo of ice cream and Oreos, plain and simple!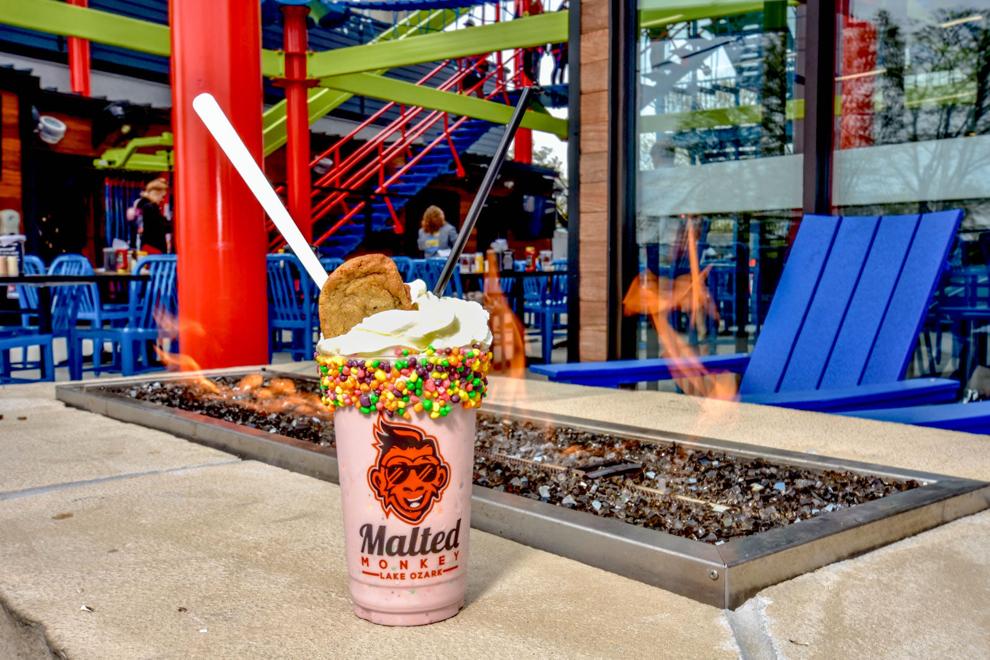 In contrast, the Strawberry Charlie takes the cake for the most unique combination: a tasty kick of strawberry ice cream followed up by a sweet-and-sour zing of Nerds candy. This novel creation is great for any adventurous palate looking to liven up their dessert plate.
For an added kick, check out the Tipsy menu to try the alcoholic version of these unique shakes!
The Malted Monkey is a great spot for anyone looking to unwind with some wholesome family fun.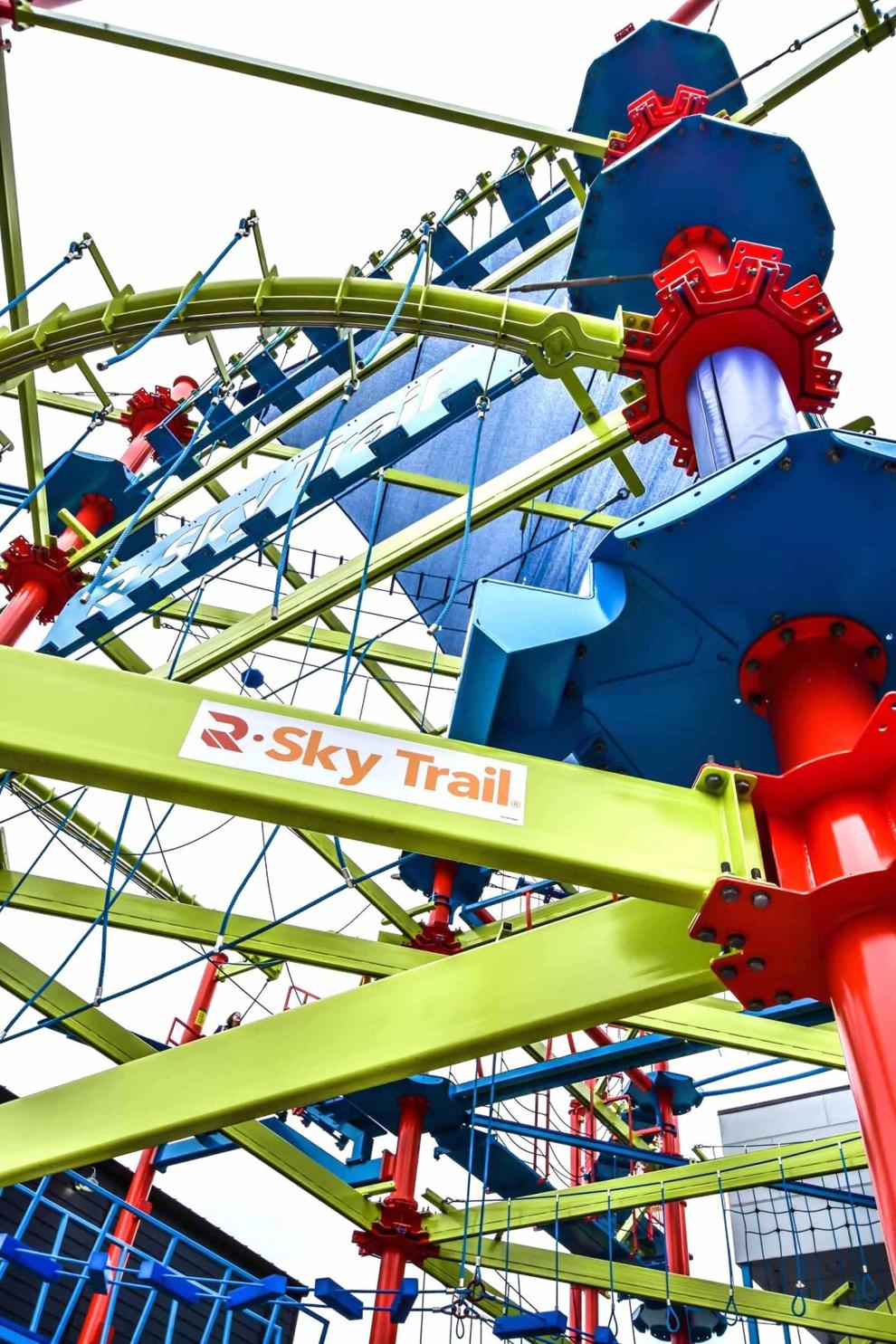 When you go, make sure you make time for the SkyTrail, a colorful climbing course that could keep kids (or adults) occupied for hours. You'll find Malted Monkey is the perfect place to monkey around at Lake of the Ozarks!
The Malted Monkey is located at 1345 Bagnell Dam Blvd., Lake Ozark. Look for the multicolored ropes course and you can't miss it!