The challenge this time of year is to find a gift that really communicates to a loved one, "I know you." That, after all, is what makes the best gift.
So for the Lake of the Ozarks boater and/or homeowner, a framed, canvas map of their favorite place in the world could be just that gift. A truly one-of-a-kind art piece for the Lake house -- or for their non-Lake house to remind them the weekend is just a few days away!
Family-owned Gallup Map & Art Co. in Kansas City does exactly this. And for LakeExpo readers, only in December, they're offering 20% OFF their Lake of the Ozarks maps. Start shopping here, and use promo code LAKEEXPO21 at checkout.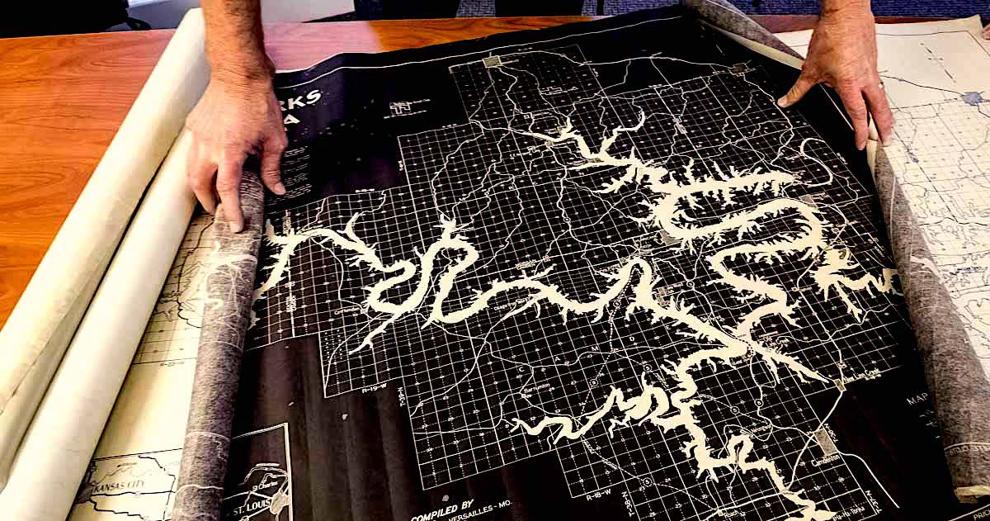 Patrick Carroll, owner of Gallup Map, brings a priceless, vintage map from the late 1920s that he found in his archives, to life and into your home as art. The map is of the waters of the Lake of the Ozarks, entitled "Lake of the Ozarks and Osage Dam Area in Camden-Morgan-Miller and Benton Counties," when the Bagnell Dam was known as the Osage Dam.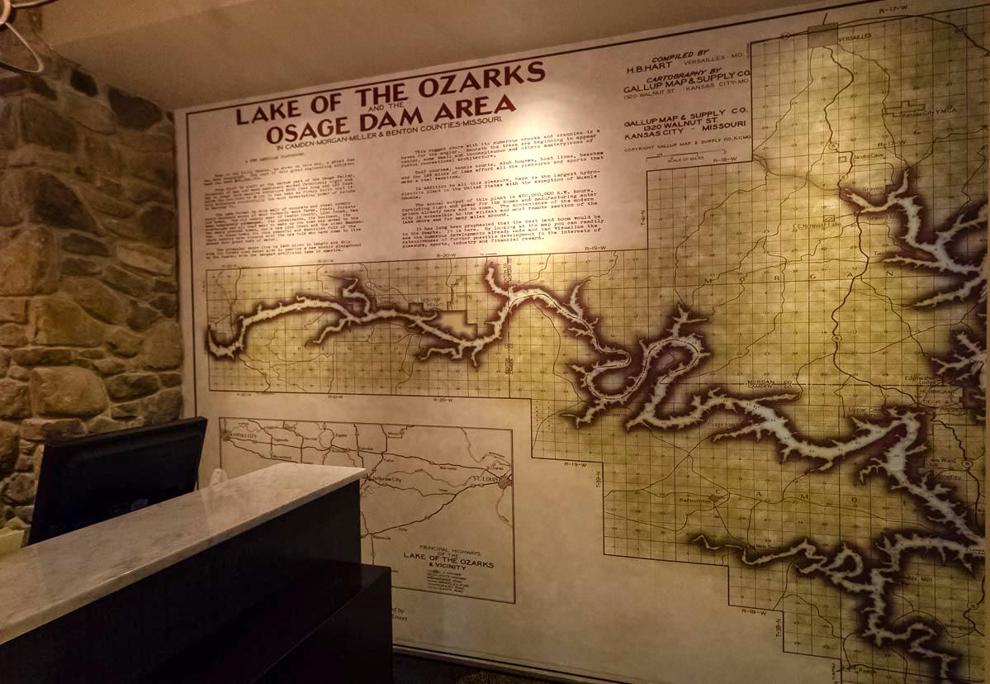 The hand-drawn map shows towns, Lover's Leap, a ferry crossing, long-forgotten places, features now underwater, and old road layouts. It also contains the "foreign language" of the Lake: the mile markers and cove names. But being able to customize the map with your name, mile marker, location arrow, photos, and established date, makes the map as unique as the person buying it.
"Maps are a beautiful way to tell your story. They're both an art piece and conversation piece. They tell the story of where we are now, where is a particular landmark, and where are we going fishing or for lunch," Carroll explains.
Tell your unique Lake Story: shop online at GallupMap.com
Authentic cartography is what sets Gallup Map & Art Co. apart from the others. He points out this is not simply a beautiful image of the Lake: it's an engaging, interactive art piece. A Gallup Map on the wall naturally draws attention and conversation; there, you'll hear things like, "Now, here's where our house is," "So when we go out today, we'll head to this cove," and "That's the Gravois Arm, and this is the Glaize Arm."
"The maps are meant to engage and captivate people, as well as decorate your home," Carroll explains. Several map colors and sizes are available, but Carroll can customize it in all sorts of ways, making each map truly one-of-a-kind. He also offers a wallpaper map that will add a dramatic decorating touch for any wall.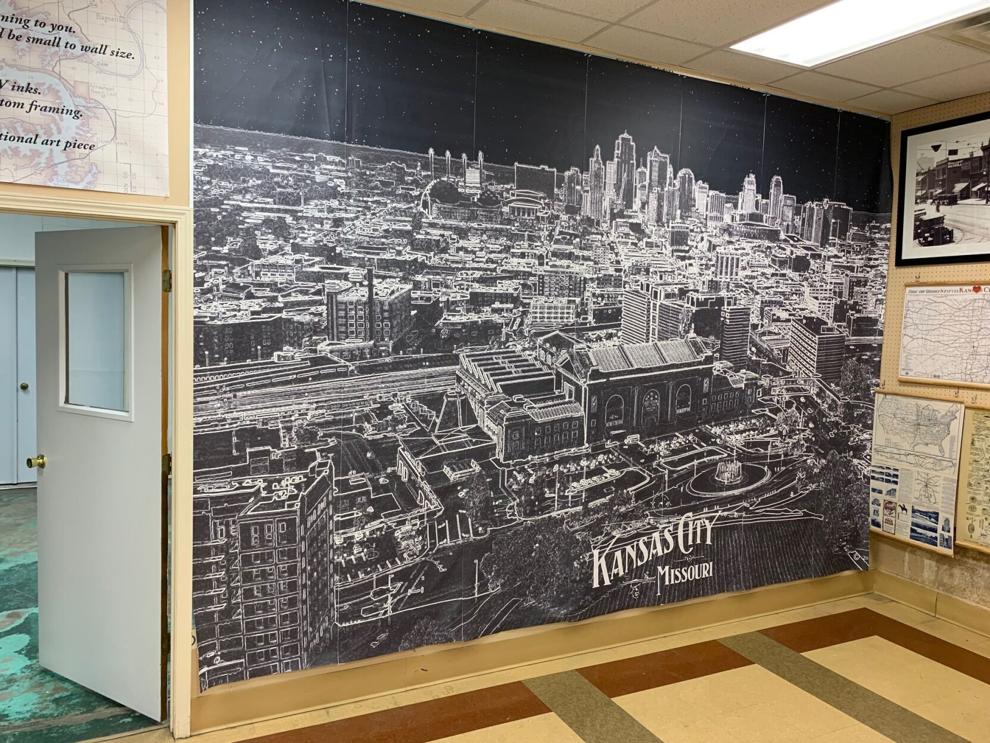 Lake maps of Table Rock, Truman, Stockton, Bull Shoals, and many others are also available, as are snuggly fleece blankets, playing cards for game night, and the new 32-oz tumbler emblazoned with that iconic silhouette of the "magic dragon": Lake of the Ozarks.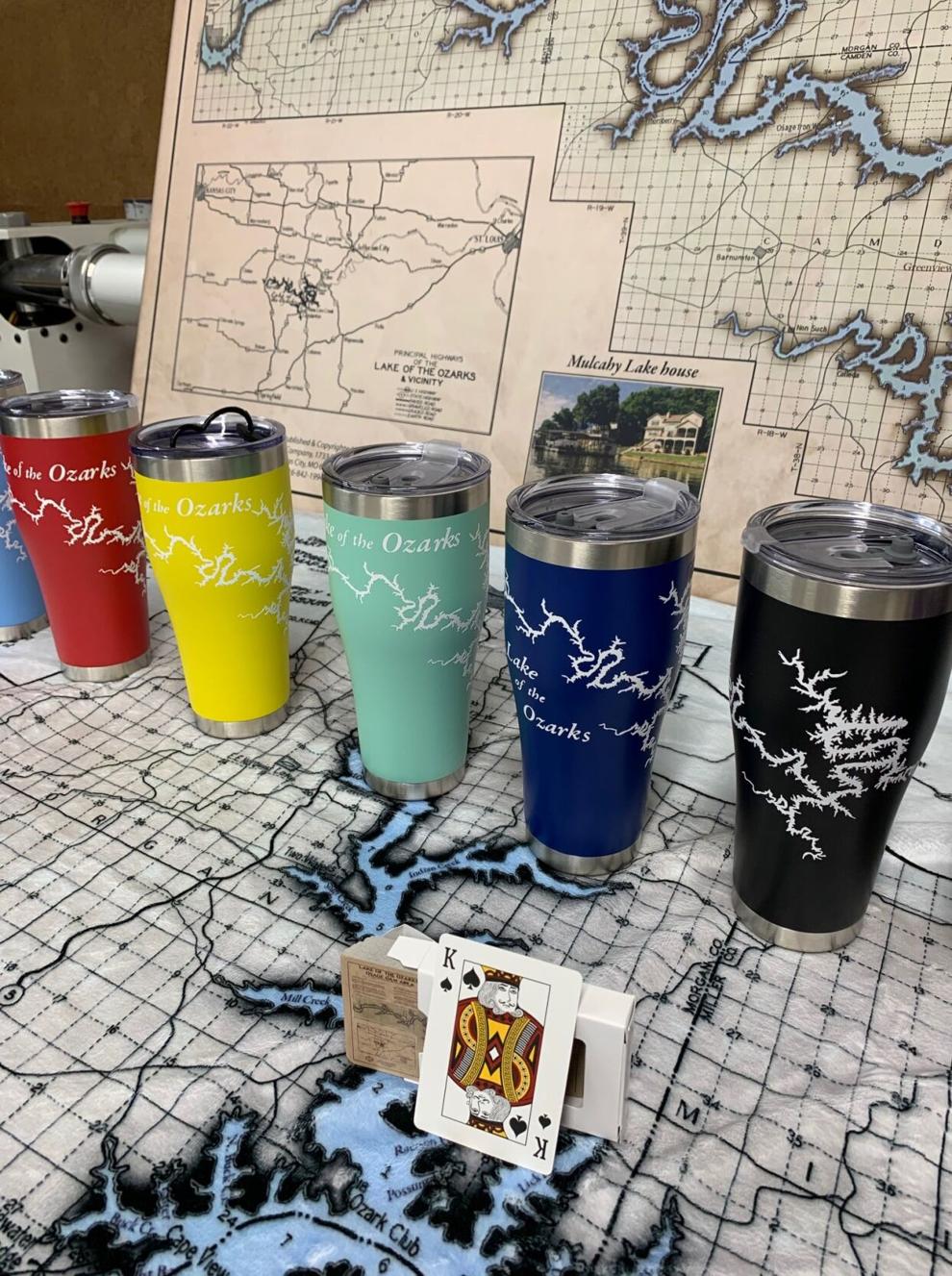 New this year, Gallup Map Co. has created a stunning 48" x 24" LED map of the Lake of the Ozarks, with bright blue water and a black frame, customized with a picture of your own boat, home, family, or storefront, and mile marker. The gorgeous piece goes for $549, or $649 for a personalized version.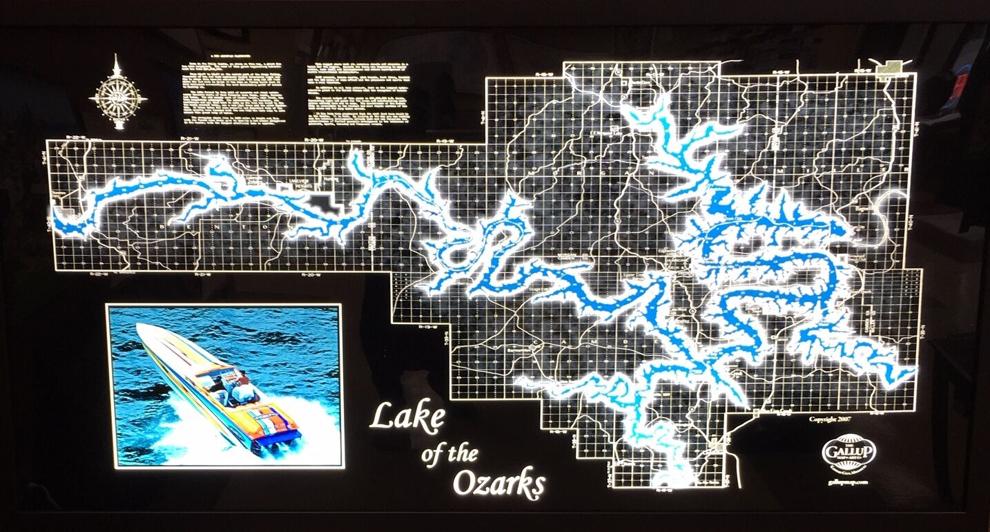 Carroll also makes personalized Honeymoon Maps of almost anywhere in the world. He searches for beautiful maps from the couple's honeymoon area and then personalizes them with the couple's name, wedding date, resort name, and an arrow pointing to the resort's location. The map's powerful emotional element makes it a wonderful and exquisite wedding or anniversary gift idea that will be cherished for years to come.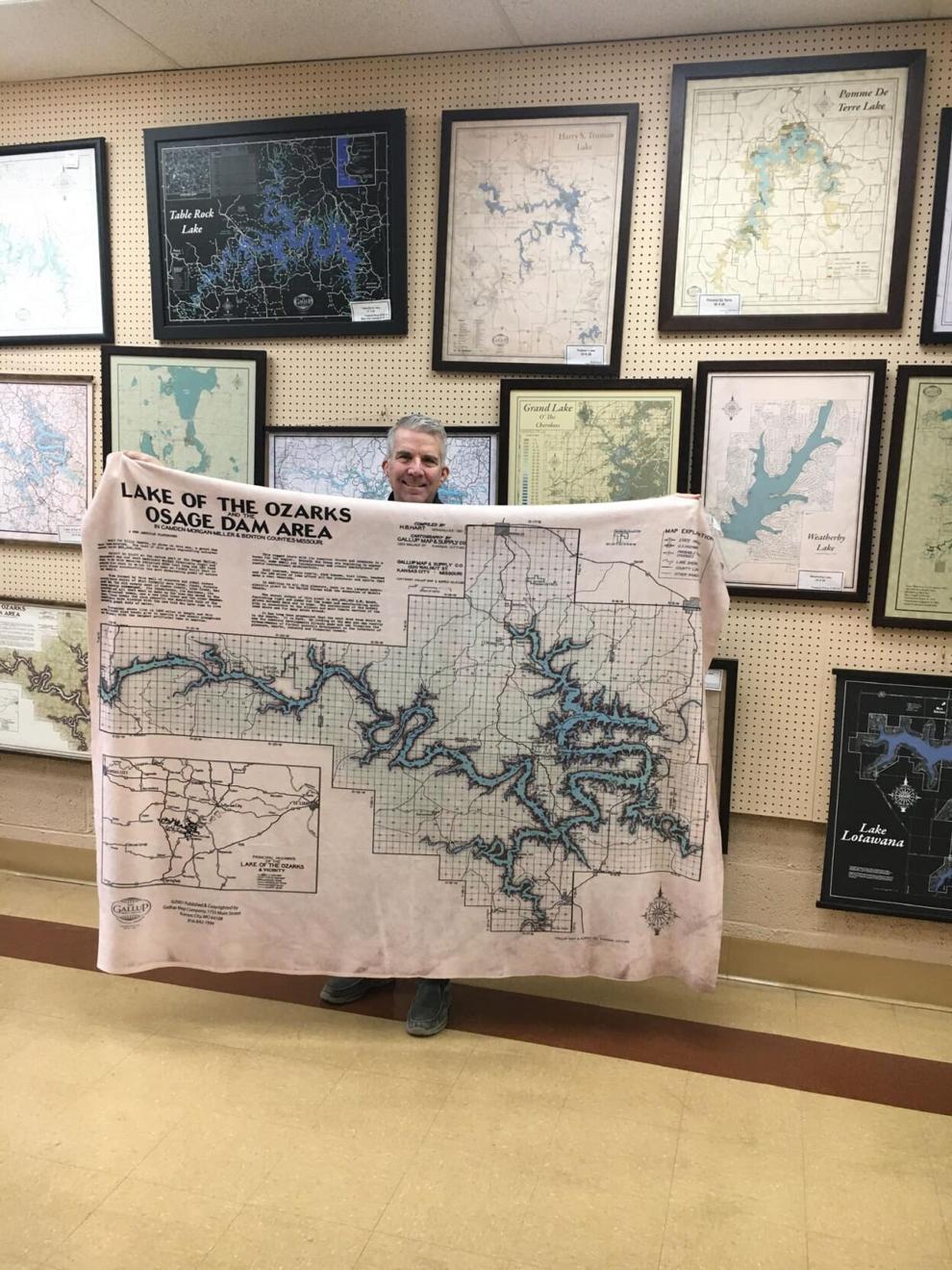 Carroll's maps are printed on high-quality Giclée canvas and can be bought with or without frames. Order your map at gallupmap.com, by phone at 816-842-1994, at Off the Hook antique store in Osage Beach, or Carroll's booth at The Shootout at Captain Ron's for one of the most extraordinary pieces of décor that you could ever purchase for your home.
**Shop online at GallupMap.com and don't forget to use promo code LAKEEXPO21 at checkout, to get 20% in time for holiday gift-giving.**