When you eat at The Royal Catch, you eat like royalty. This was my experience, treated to a memorable meal at the signature restaurant of the new Regalia Hotel & Conference Center.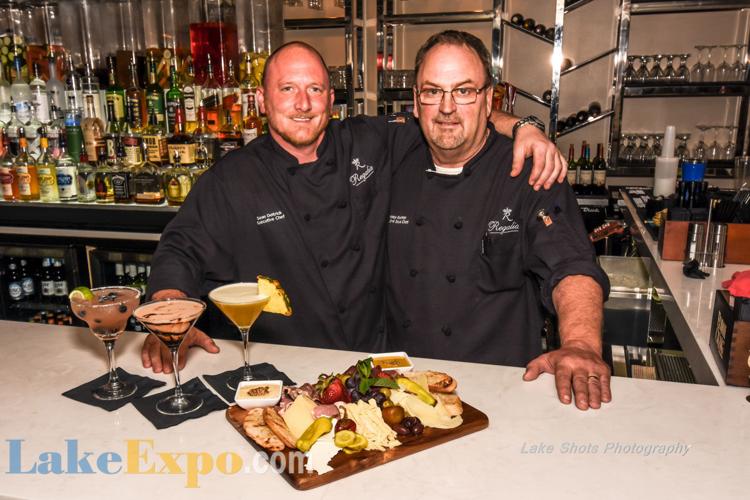 Shortly after arriving at The Royal Catch Bar & Grill and chatting with server Brittany Wright and pool bar manager Matt Bachtel, I was cheerfully greeted by executive sous chef (and Matt's dad), Rodney Bachtel. Eager to host, Rodney served the charcuterie board appetizer while I waited for executive chef Sean Deitrich to arrive. This plentiful charcuterie board could easily serve four people and was nothing less than beautiful: adorned with an array of fine meats such as Bresaola, Capicola, Hard Genoa Salami, and Prosciutto De Parme, aged imported cheeses, Kalamata Olives, pickles, pepperoncinis, strawberries, toast point baguettes, and dijon and honey mustard sauces.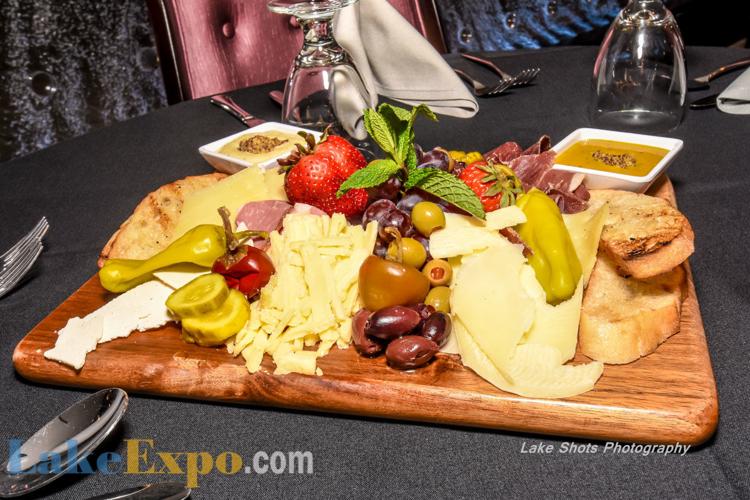 Once Sean arrived and greeted me with an enthusiastic handshake, it was time for the main event. Sean chose to prepare two dishes: the Surf N Turf and the Seabass. The Surf N Turf includes a 6oz filet and two scallops crowned with lemon garlic butter and served atop a bed of rice pilaf with a broccoli medley and fingerling potatoes on the side. The firm, yet delicate scallops were packed with flavor, and the filet was so tender that using a steak knife was unnecessary. Sean said proudly, "If you need more than a butter knife to cut through our steaks, we haven't done our job."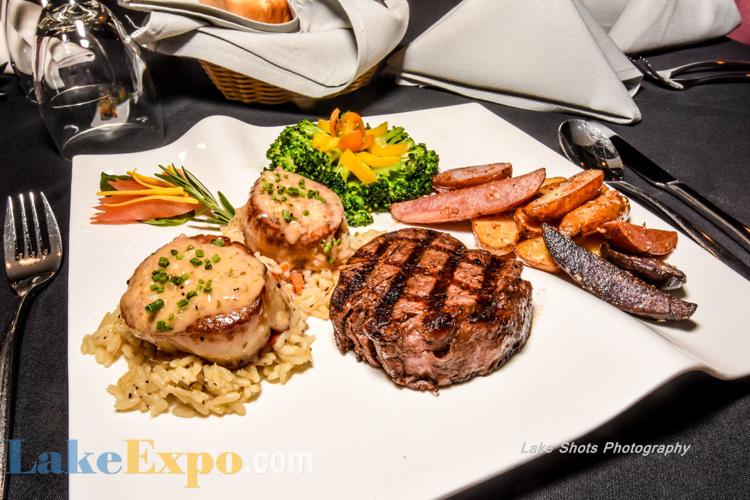 Though I love seafood, I had never tried seabass, so I had no idea what to expect. Sean seemed especially excited for me to try this particular dish and mentioned that recently a world-traveling guest said the seabass at The Royal Catch was the best he had ever tasted. With even those lofty expectations, I was not disappointed. Encrusted in candied pecans and topped with a bourbon and brown sugar infused apple butter, this flaky and mild fish melts in your mouth. With a perfect marriage of sweet and savory flavors, this seabass was unlike anything I had tasted before. I honestly didn't want the dish to end. It was served alongside a simple-yet-delicious pasta primavera and a mingling of fresh green beans and red and yellow bell peppers, which allowed the Seabass to stand out proudly as the star of the meal.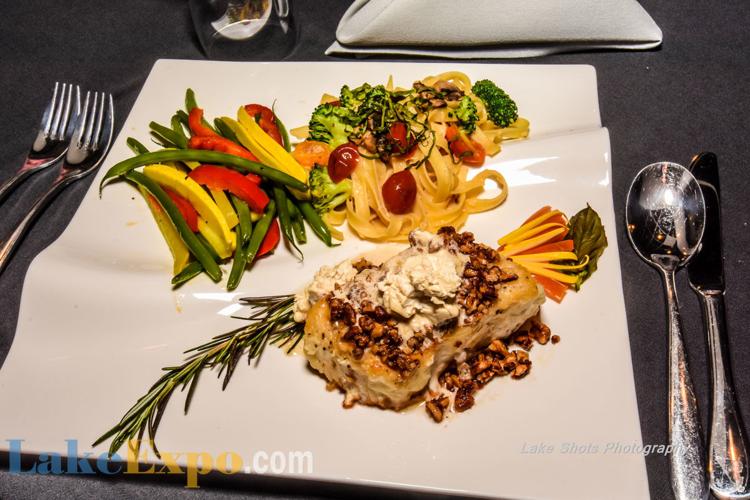 Rodney and Sean were not about to let me leave without trying a slice of creamy mango cheesecake embellished with strawberries, blueberries, and whipped cream. I'll admit that I've never met a cheesecake I didn't like, but the tartness of the mango combined with the sweet, rich cream-cheesy cheesecake made this one truly stand out.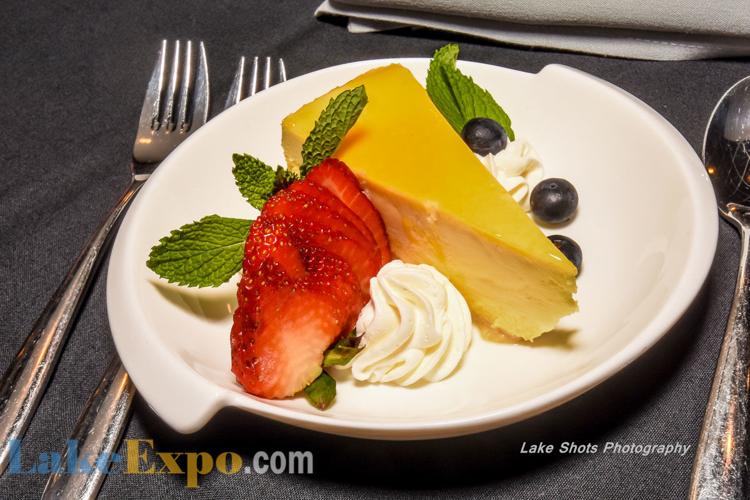 With the superb cuisine and the friendly and passionate staff, I will definitely be returning to The Royal Catch when it comes time for a special night out.
For more information, visit theregaliahotel.com/dining