Dog Days is the Lake of the Ozarks party spot, right in the middle of the Lake's action! At the intersection of the Glaize Arm and the main channel, Dog Days is just a short boat ride from most of the Lake, and it's a favorite for any Lake crowd needing a guaranteed good time. A stop at Dog Days always means there is plenty of good fun, great food, and delicious drinks in store!
Boaters are drawn to Dog Days' crystal clear swimming pool, ample seating, and beautiful view. With tropical cabanas and pool-side service, Dog Days is a Lakeside paradise, with everything a vacationer could want at Lake of the Ozarks. The popular Wooftop Bar can be reserved for private events, accommodating between 40 – 70 people.
Reserve the Wooftop Bar online.
Dog Days has a hot lineup of live music to keep the weekend (or weekday) party going — you'll find upbeat live music & DJs every weekend at Dog Days (see a schedule at the end of this article). 
For this summer, try some of these top dishes next time you go…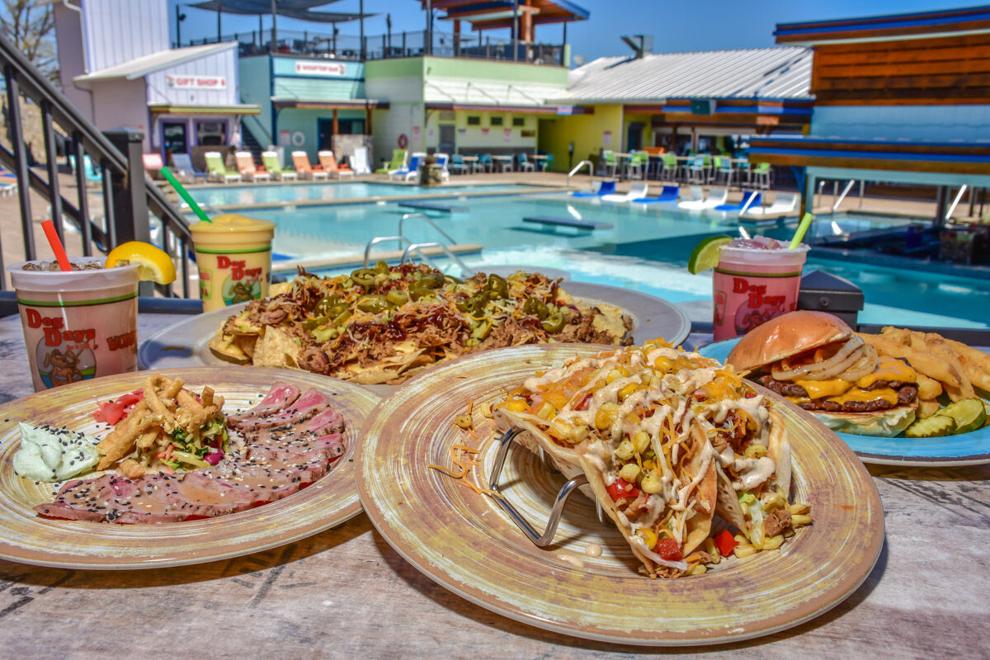 Old Fashioned Burger: This burger is as classic as they come, with thin beef patties, melted cheese and a sautéed onions to tie it together perfectly! And, of course, you can't go wrong with Dog Day's fries!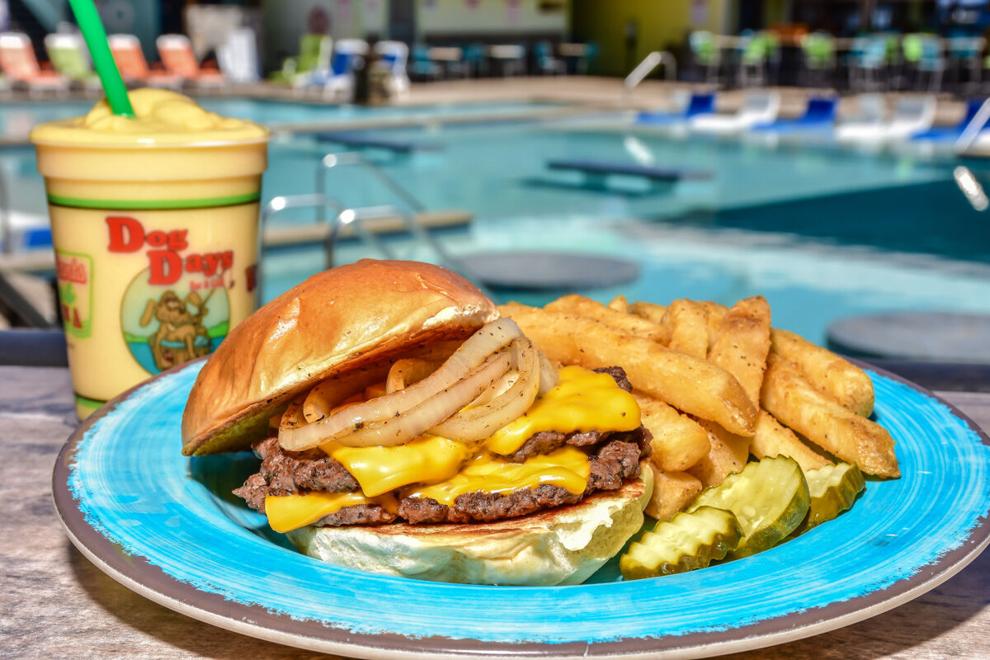 BBQ Pork Nachos: These nachos are as exceptional as they are huge! Dog Days boasts some of the biggest nacho platters at the Lake, and with pulled pork, hot melted cheese, a spicy pop of jalapeños, and — of course — the snap of the perfect corn chip, these are just the menu item for an afternoon with friends on the Lake.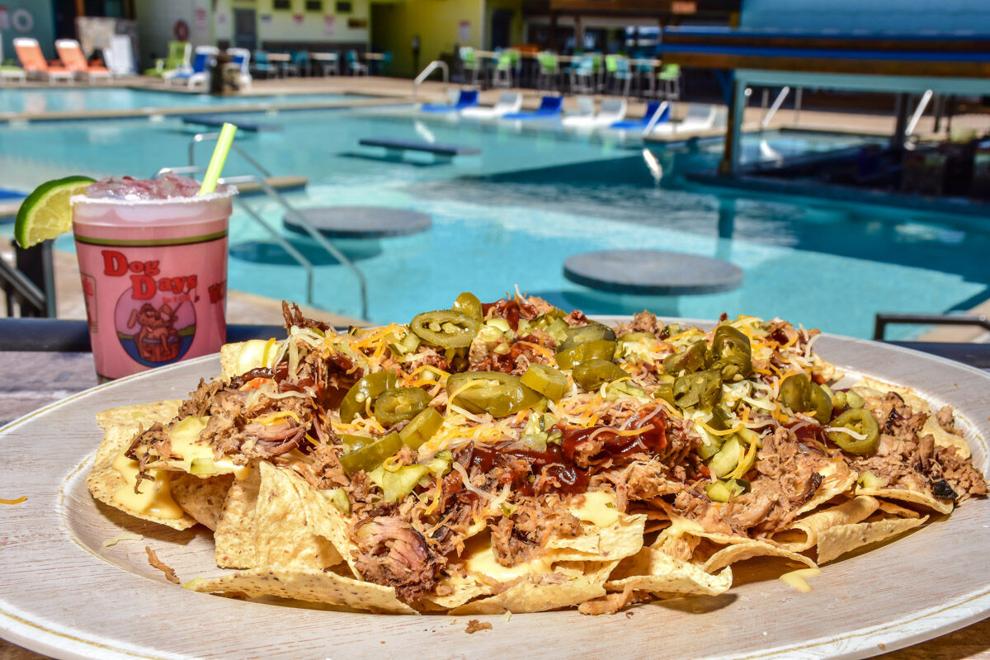 Chipotle Chicken Tacos: Spiced pulled chicken, fresh green lettuce, sweet corn and peppers all come together for a taco to die for! And the spicy aioli sauce over the top is the chef's special!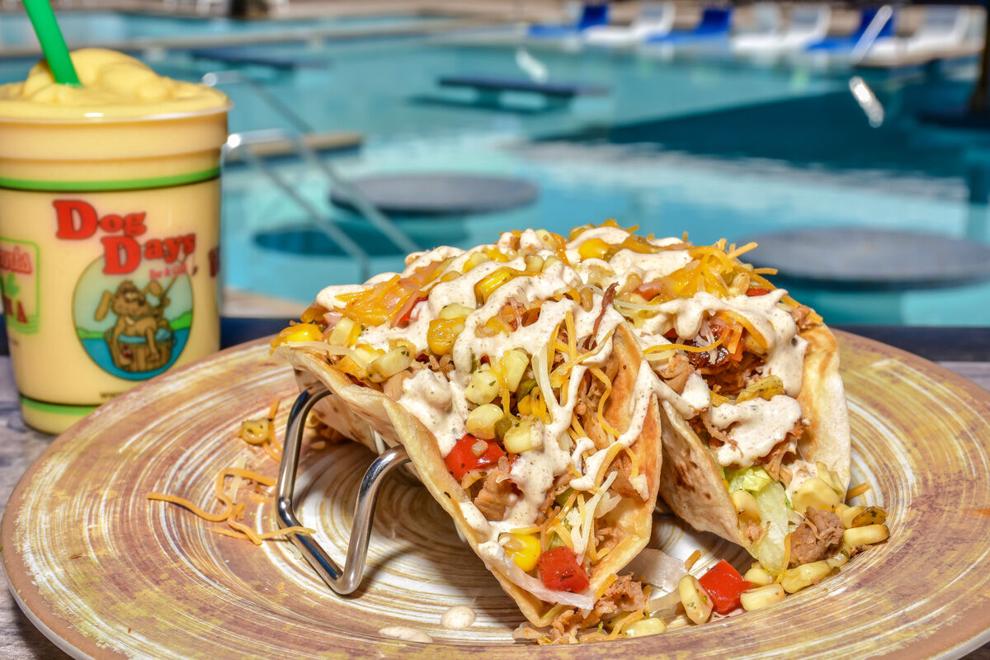 Ahi Tuna: This appetizer features pink and delectable ahi tuna with a drizzle of sauce that heightens the delicate flavor of the ahi for a perfect mid-afternoon snack. Comes with pink ginger and mild wasabi in case you need an extra kick!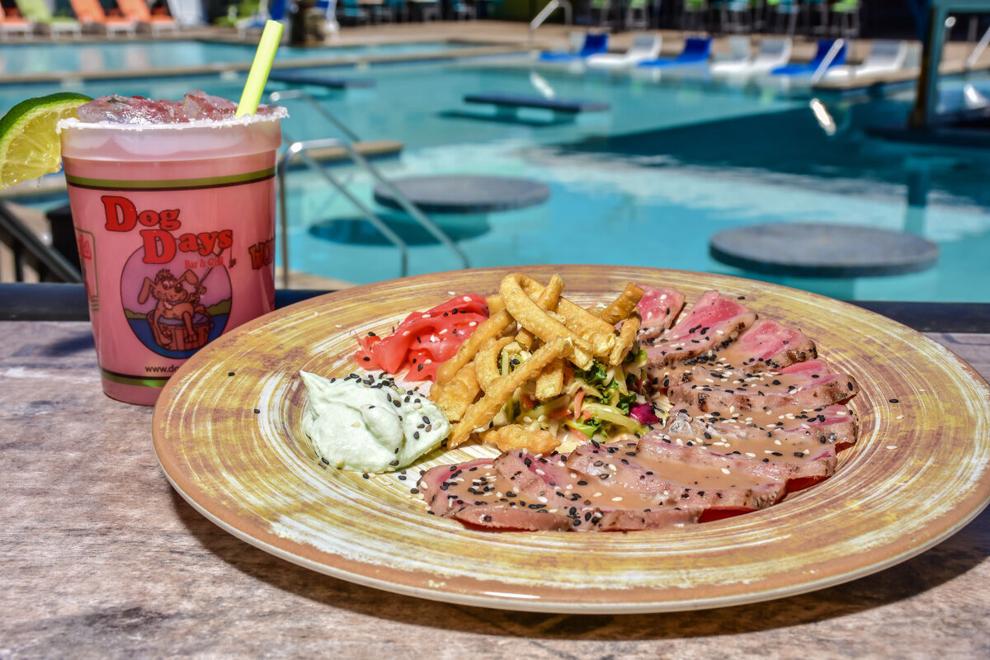 ---
To Drink…
Blood Orange Margarita: If you're a margarita fan, this Blood Orange twist won't disappoint! With a tart orange taste and a bright twist of lime, this summer fun cocktail is finished off with a shot of Teremana Silver Tequila!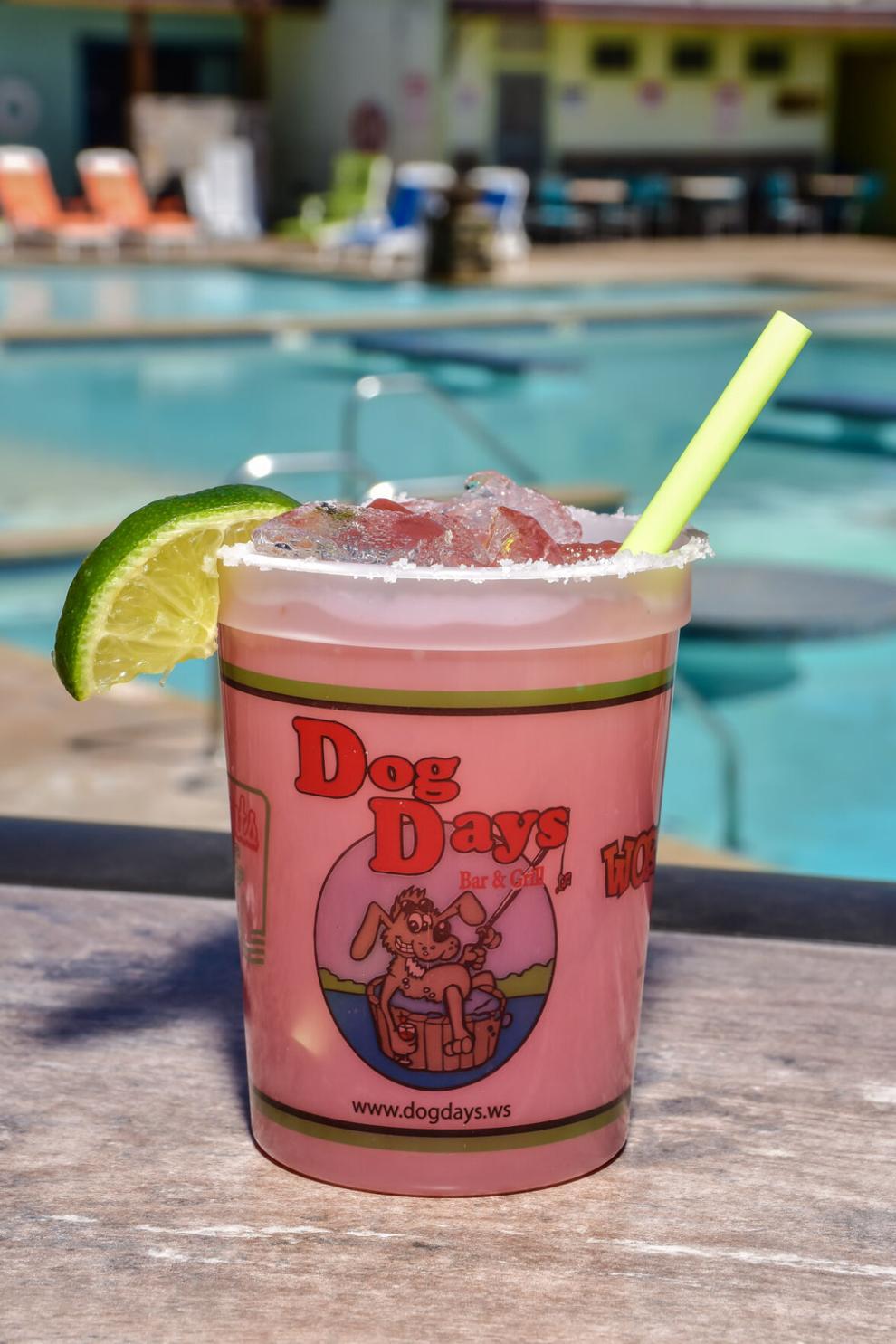 Mango Moscato Creamsicle: Cream soda lovers rejoice! This sweet and creamy Mango Creamsicle is a sweet treat with white wine flair. 
Twisted Tea Sweet Tea Whiskey Lemonade: This is twisted tea with an extra twist (of whiskey!) The tea gives a sweet and mild backdrop to the lemon and whiskey. It's a great choice for tea-lovers and whiskey-lovers alike and it's a true kicking-back drink.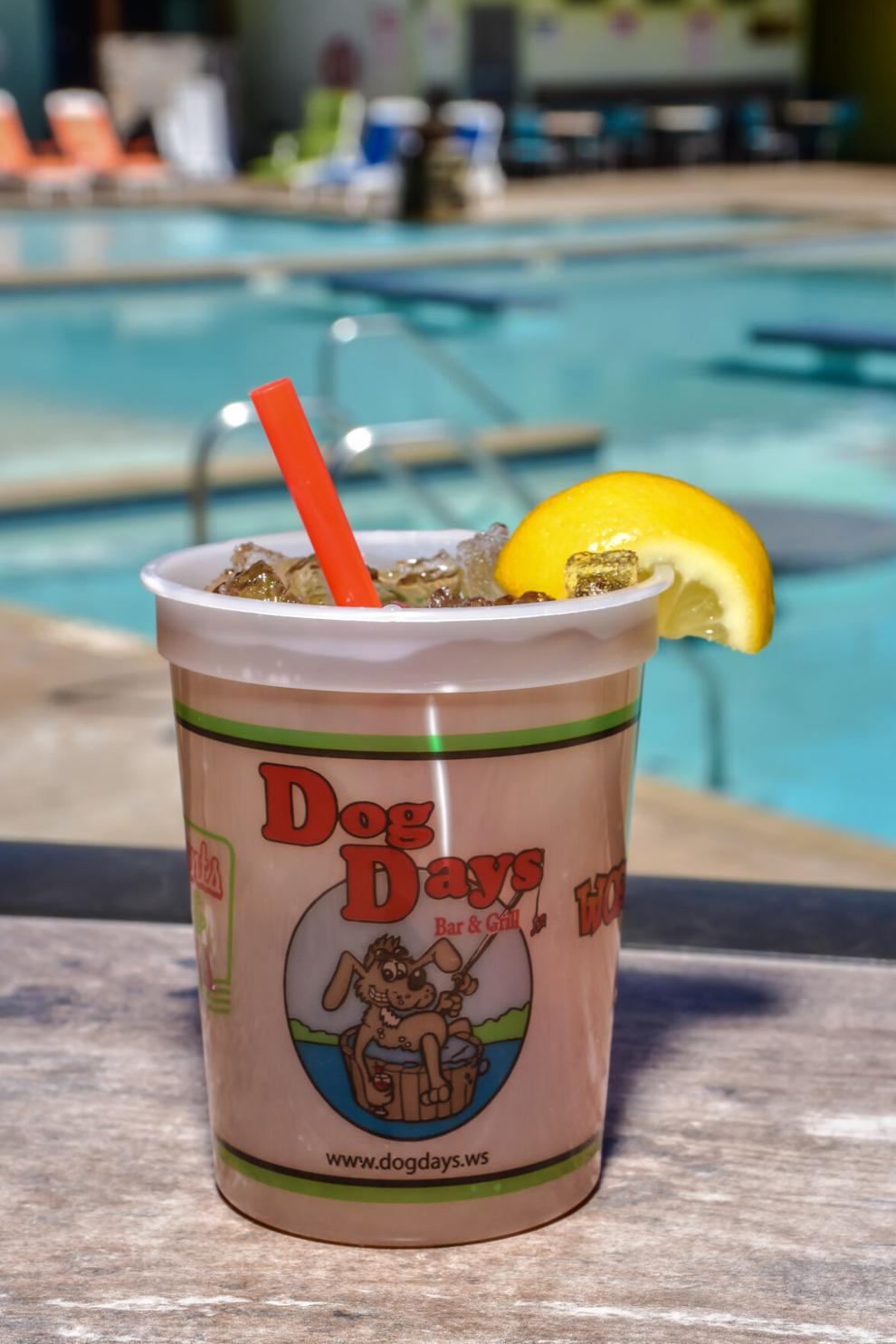 ---
Dog Days' Summer Entertainment Schedule:
May
20 Dead Roads 8p
25 Justin Larkin 6p
26 DJ Taz 1p    Molly Lovette Band 9p 
27 DJ Taz 1p    Machine Gun Symphony 9p
28 DJ Taz 1p   The Mixtapes 9p
29 DJ Taz 1p
-
June
1 Justin Larkin 6p
2 Wildfire 9p
3 DJ Taz 1p    Phat Mike and the Bartenders 9p
4 Randall Shreve 2p
5 The Nobodies Duo 6p
6 The 19th Annual White Party
8 Whiskey Trio 6p
9 Retro Nerds 9p
10 DJ Mikey J 1p   Brock Wade Band 9p
11 Brock Wade Duo 6p
12 Brock Wade 6p
15 Whiskey Trio 6p
16 The Nobodies 9p
17 DJ Mikey J 1p   Phat Mike and the Bartenders 9p
18 Bryan Copeland 2p
19 Randall Shreve 6p
22 Justin Larkin 6p
23 The Mixtapes 9p
24 DJ Mikey J 1p  James Clay and the Hired Guns 9p
25 Dale Blue 1p
26 The Nobodies Duo 6p
29 Whiskey Trio 6p
30 The Mixtapes 9p
-
July
1 DJ Mikey J 1p    Machine Gun Symphony 9p
2 DJ Mikey J 1p    The Nobodies 9p
3 DJ Taz 1p
4 DJ Mikey J 1p
6 Justin Larkin 6p
7 Dead Roads 9p
8 DJ Mikey J 1p    Wildfire 9p
9 Bryan Copeland 2p
10 The Nobodies Duo 6p
13 Justin Larkin 6p
14 Whiskey Trio 9p
15 DJ Mikey J 1p   Brock Wade Band 9p
16 Brock Wade Duo 2p
17 Brock Wade 6p
20 Justin Larkin 6p
21 Dead Roads 9p
22 DJ Mikey J 1p    The Nobodies 9p
23 Baub Eis Band 2p
24 Randall Shreve 6p
27 Justin Larkin 6p
28 Molly Lovette Band 9p
29 DJ Mikey J 1p    Phat Mike and the Bartenders 9p
30 Bryan Copeland 2p
31 Bryan Copeland 6p
-
August
3 Justin Larkin 6p
4 The Juice 9p
5 DJ Mikey J 1p   The Mixtapes 9p
6 The Juice From Concentrate 2p
7 The Nobodies Duo 6p
10 Justin Larkin 6p
11 Whiskey Trio 9p
12 DJ Mikey J 1p    Brock Wade Band 9p
13 Brock Wade Duo 2p
14 Brock Wade 6p
17 Justin Larkin 6p
18 The Nobodies 9p
19 DJ Mikey J 1p    Dead Roads 9p
20 Bryan Copeland 2p
24 Justin Larkin 6p
25 Molly Lovette Band 9p
26 Phat Mike and the Bartenders 9p
27 Baub Eis Band 2p
31 Justin Larkin 6p
- 
September
1 Whiskey Trio 9p
2 DJ Mikey J 1p    Machine Gun Symphony 9p
3 DJ Mikey J 1p    The Mixtapes 9p
8 Bryan Copeland 8p
9 Randall Shreve 8p