Executive Chef Scott Munsterman has been cooking up savory Cajun-influenced food at Shorty Pants Lounge for over 16 years, and thanks to his cooking and the groovy vibe, this Lakefront hotspot has become a favorite among Lake locals and visitors alike. Even Blake Shelton and Gwen Stefani stopped by, on their trip to Lake of the Ozarks in 2020!
Munsterman, who was trained by an acclaimed New Orleans chef, ensures all of his dishes are authentic Creole, while using his knowledge to develop a unique mix of fresh ingredients to put his own signature on old recipes. How about Blackened Catfish Filet, served on a bed of rice and smothered in crawfish étouffée? Or Chilean Sea Bass Filet, pan-fried with a fresh herb garlic butter, topped with a lemon and olive tapenade, and served over homemade cheddar cheese and jalapeño grits? Très bon!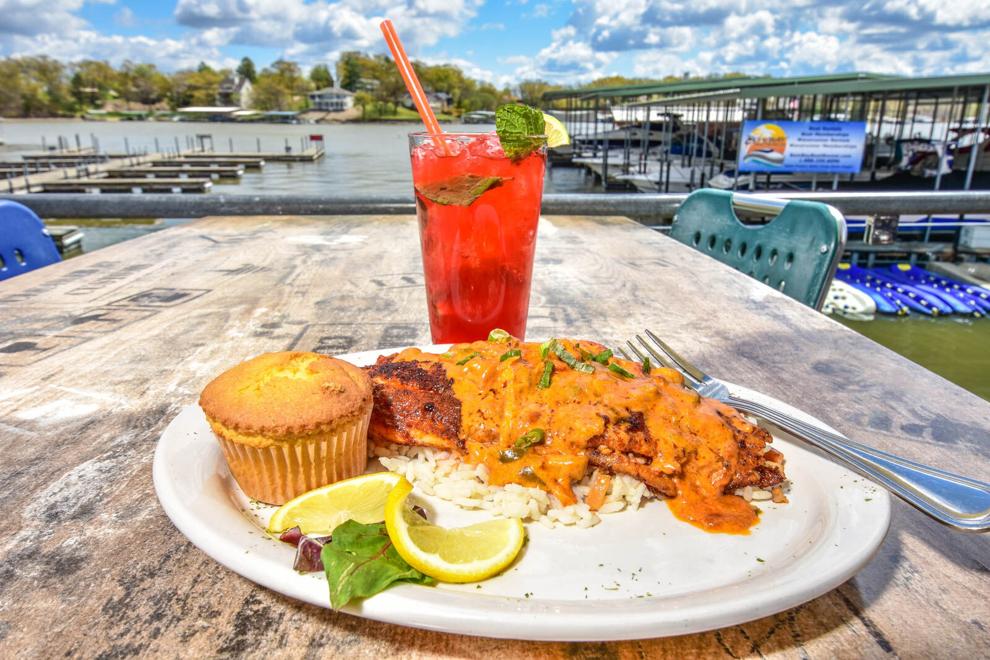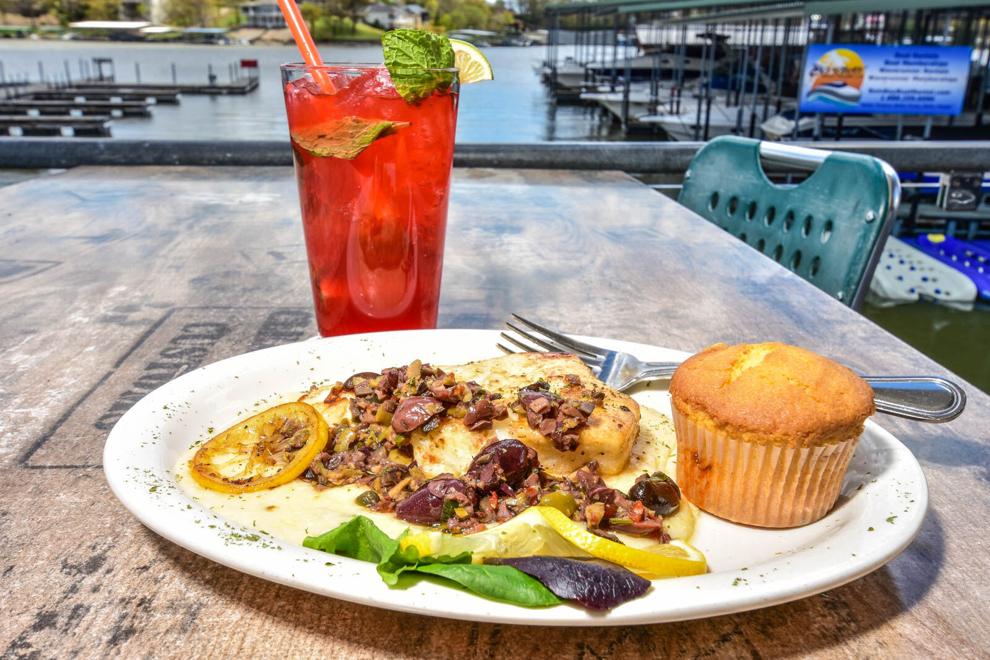 The vast outdoor deck includes seating for about 200 people, a cozy area with a fireplace and TV, and a charming tiki bar with wonderful views of the cove at the 21.5 Mile Marker. There's a smaller indoor area with floor-to-ceiling windows, a bar, TVs, a t-shirt and gift store, and nostalgic photos and neon signs lining the walls.
Boaters can dock at one of Shorty Pants' numerous boat slips to enjoy fabulous food and waterside cocktails. Sip on Shorty's twist on a classic cocktail with the Strawberry Mojito.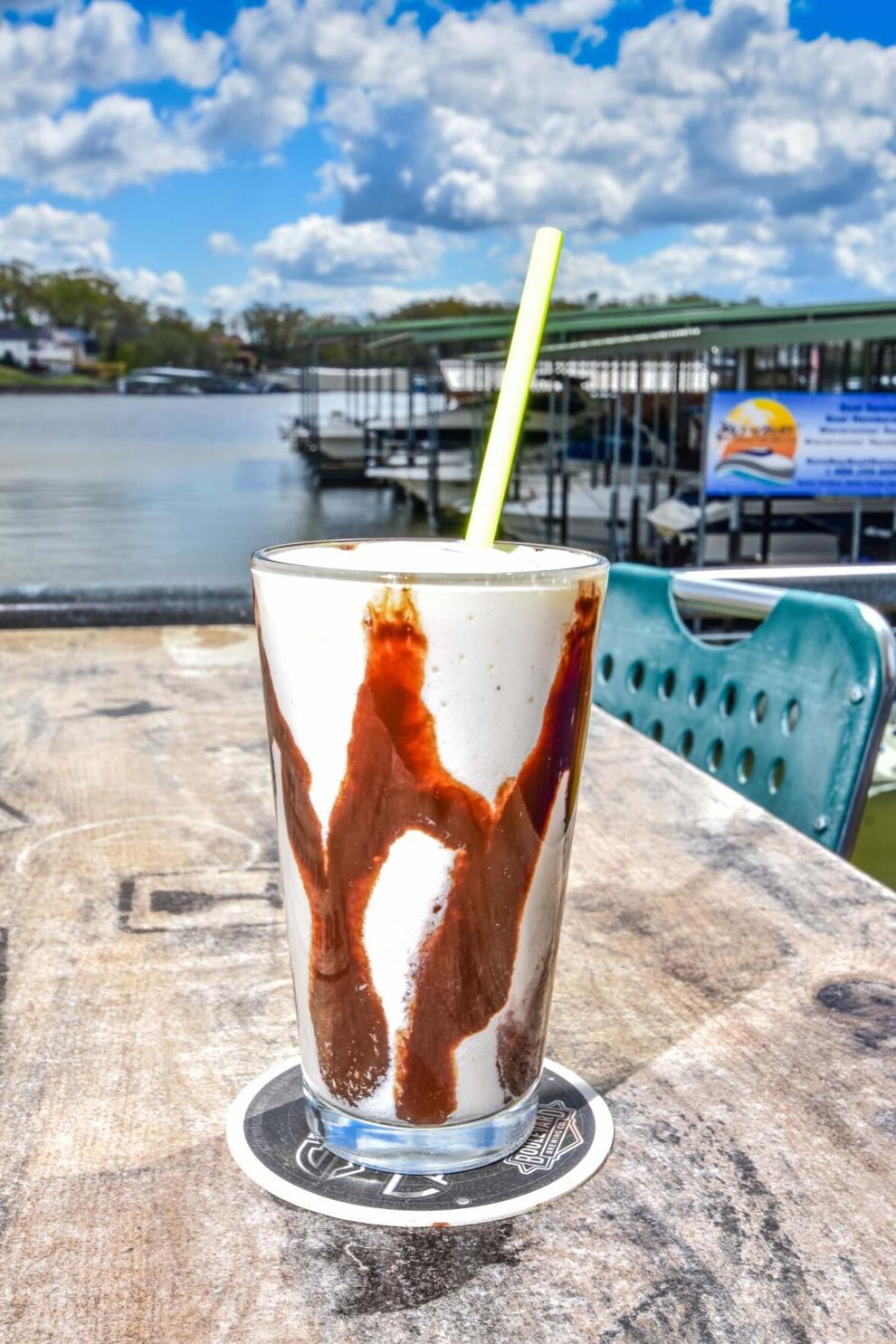 Or try the Banana Balls: made with Skrewball peanut butter whiskey, Blue Chair Bay banana rum cream, banana purée, and ice cream, and garnished with a chocolate swirl that's as much of a dessert or yummy summertime drink as it is a work of art!
But you should never just visit Shorty Pants for drinks only: the food is too good! Beyond the Blackened Catfish and Chilean Sea Bass, Shorty Pants' popular Crab Cakes are a must-order item. Made with lump blue crab meat and shrimp, topped with shrimp, and covered in a rich, creamy creole seafood sauce, you'll impress everyone at the table when the crab cakes you ordered arrive. And they'll all be ordering their own. Cajun means spicy food. But for those who prefer milder fare, delicious options abound: burgers, salads, sandwiches, and wraps.
Shorty Pants' smoked meats come from the Barrett-owned sister restaurant, Wobbly Boots. All steaks are hand-cut, and the large selection of side dishes are made fresh in-house. Lively bartenders and Zydeco music streaming from overhead speakers make for a unique and memorable visit, with the kind of food that brings customers back over and over again. Canine companions are welcome too!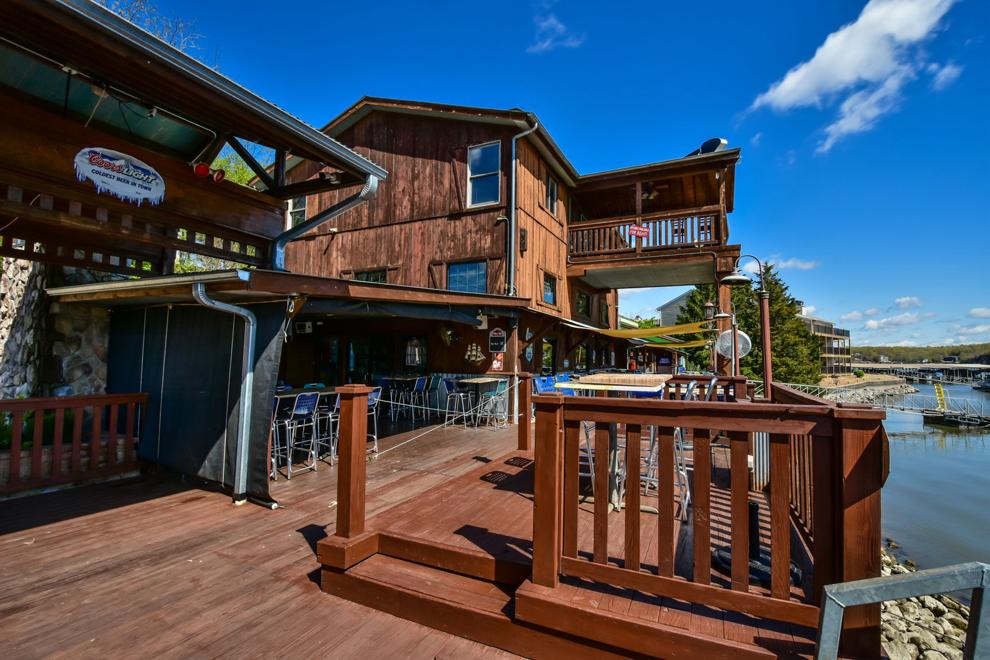 The final ingredient to a perfect evening at Shorty Pants is the live music, which begins in late-May. Relax lakeside with the soothing sounds, comfy seating, scrumptious eats, and delightful views. Shorty Pants is the perfect place to unwind after a hard day's work or hard day of playing on the Lake.
View the live music schedule here: shortypantslounge.com/events
Shorty Pants opens at 11:00 a.m. daily and is located at 1680 Autumn Lane in Osage Beach. Curbside pickup is available by phoning 573-302-1745.
Online at shortypantslounge.com