LAKE OF THE OZARKS, Mo. — Premier 54 Motorsports is now the number one Chaparral dealer in the world. The local business was recognized and awarded this distinction at the annual Chaparral dealer conference on August 20th.
The road to "Top Dealer" is never easy, but for founders Russ and Rich Martin and co-owner Brad Rozier, a strong work ethic and family support is key to their success.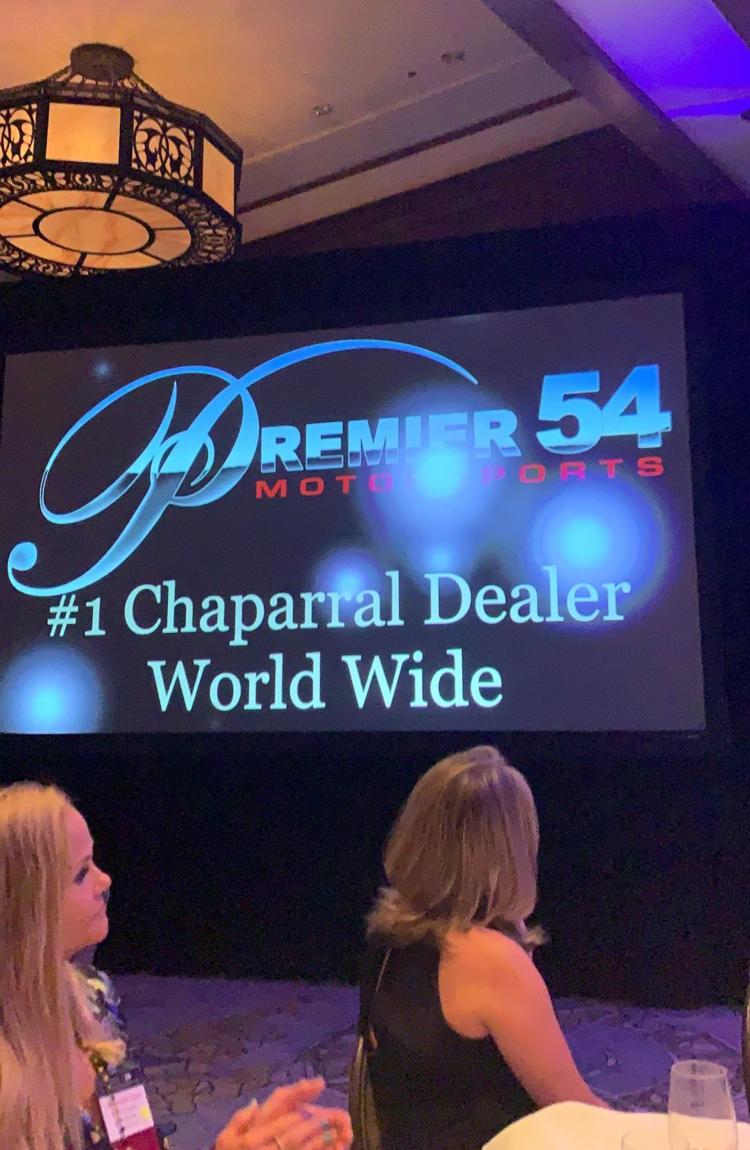 The partnership began when Russ sold his battery distributorship and began working at a local marina and his brother Rich was working for UPS. When workers went on strike, Rich left UPS and joined Russ at the marina. Over the next decade, the duo ran multiple lake area marine dealerships and made a name for themselves at Lake of the Ozarks. In 2009, Russ and Rich decided to launch out on their own and started Premier 54 Motorsports.  Economic downturns—especially those that affected the housing market—hit the Lake of the Ozarks especially hard. But the brothers persevered, and Brad Rozier joined as their sales manager a few months after the business opened its doors. 
Rozier acknowledges those early days were tough, but he pointed out, "It was also one of the best times to start a business [at the Lake]. We were all on a level playing field… it didn't matter if you'd been in business for 30 years. Long-standing marine businesses and startups alike had their work cut out for them," he said. And the founders of Premier 54 weren't afraid of work.
Customer relationships established over the years turned into new boat sales, and Chaparral boats were becoming known for their quality: Kevlar-reinforced, hand-laid fiberglass hulls, hand-stitched upholstery. The Chaparral factory in Nashville, Georgia is the largest single boat manufacturing facility in the world, producing 130 fiberglass boats a week. The founder of the company, Buck, still walks the factory floor regularly, and the company never stops innovating.  And because Chaparral is debt-free, Brad explained, "We can sell a better product at a lower price." 
Brad helped grow the business, and he also helped to grow the family. He married Russ's daughter Jessica, and they now have two sons. Eventually he became the majority partner at Premier 54.
When Premier 54 began in 2009, Chaparral had 0.4 percent of the market share among full-size fiberglass boats at Lake of the Ozarks. In just a decade, the brand is now the number-one market-share leader, representing approximately 28 percent of fiberglass boats sold at the Lake in 2019.  "That's pretty big," Brad said.
Chaparral went to great lengths to create a luxury bowrider with both style and substance in its new 287 SSX.
He attributes the success to the team at Premier 54, which he says is basically a family. "We've got a killer team… our family we have here… I'd put them up against anybody," he said. "I get kinda choked up when I start talking about them… they live and breathe and bleed this brand, and it shows when we sell it."
In 2014, Premier 54 also became a Robalo dealer. In addition, the company opened a retail location at Branson's Table Rock Lake a few years ago, operated by brother Rich, and last year they opened a new on-water marina at Lake of the Ozarks.
Rich says intense drive has been key to Premier 54's success. "Drive is something you have to have in your bloodline," he said. "You don't have to be the smartest. You just have to work the hardest." He added, "Above all, family, employees, and customers are paramount to the success of Premier 54."
To learn more about Premier 54, visit Premier54.com. 
Cruise their complete inventory at XBoats: https://www.lakeexpo.com/marketplace/premier-marina-motorsports/business_3922003726.html 
Or call them at 573-552-8550 (Lake of the Ozarks) or 417-272-0483 (Table Rock Lake)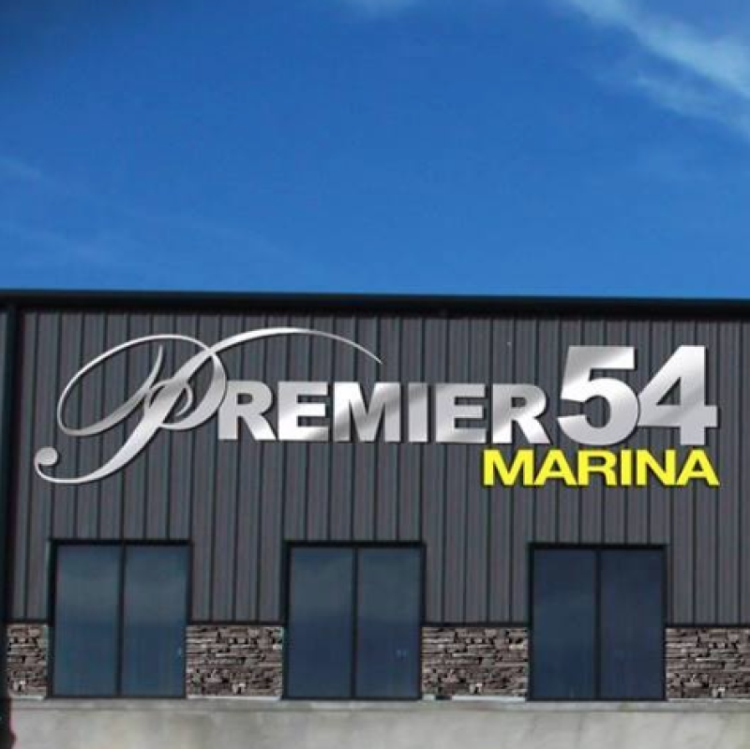 WELCOME TO PREMIER 54 MOTORSPORTS – #1 Chaparral Boat Dealer in the World! Premier 54 Motor Sports is proud to be partnered with&n…