Want to see a top-tier concert this summer? You don't have to drive to a big-city venue. The concert scene at Lake of the Ozarks is on the rise, with Ozarks Amphitheater in Camdenton bringing huge talent for this year's open-air concert season. Their 21 confirmed shows, with more to come, include Willie Nelson, Jackson Browne, Whiskey Myers, The Ozark Mountain Daredevils, Kansas, The Black Crowes, The Smashing Pumpkins, and other award-winning musicians and bands.
Check out Ozarks Amphitheater's 2022 concert schedule and buy tickets online, here: ozarksamphitheater.com/all-events
"Built in 1993 and reopened in 2015, the open-air amphitheater boasts some of the best acoustics in the nation with its natural 'bowl' setting and the surrounding trees that act as a sound buffer. In fact, many bands that have played at the Ozarks Amphitheater often ask to come back specifically because of the acoustics," said Tom Abbett, Director of Business Development.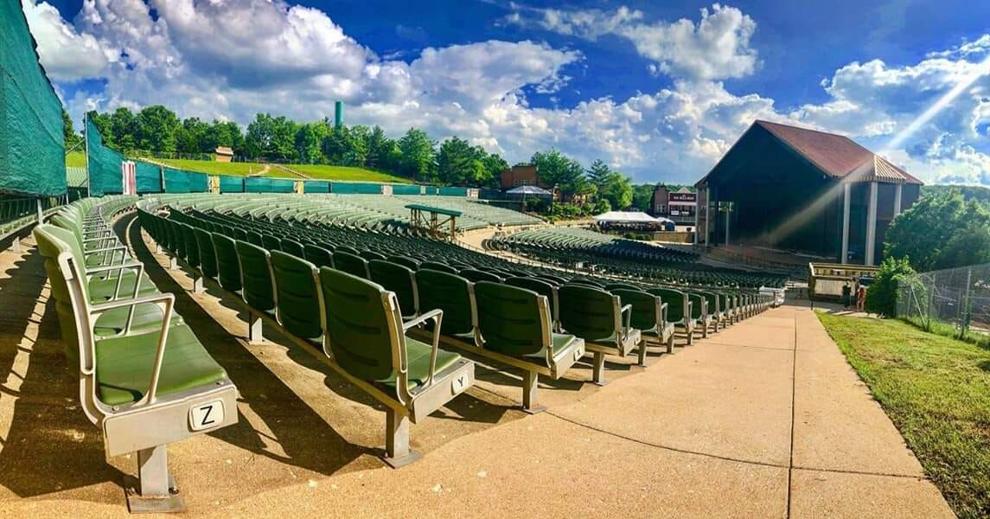 With about 10,390 seats, the amphitheater is much smaller than most concert venues that bring in bands of this caliber, providing an atmosphere of big bands and big sound, but more up-close and personal.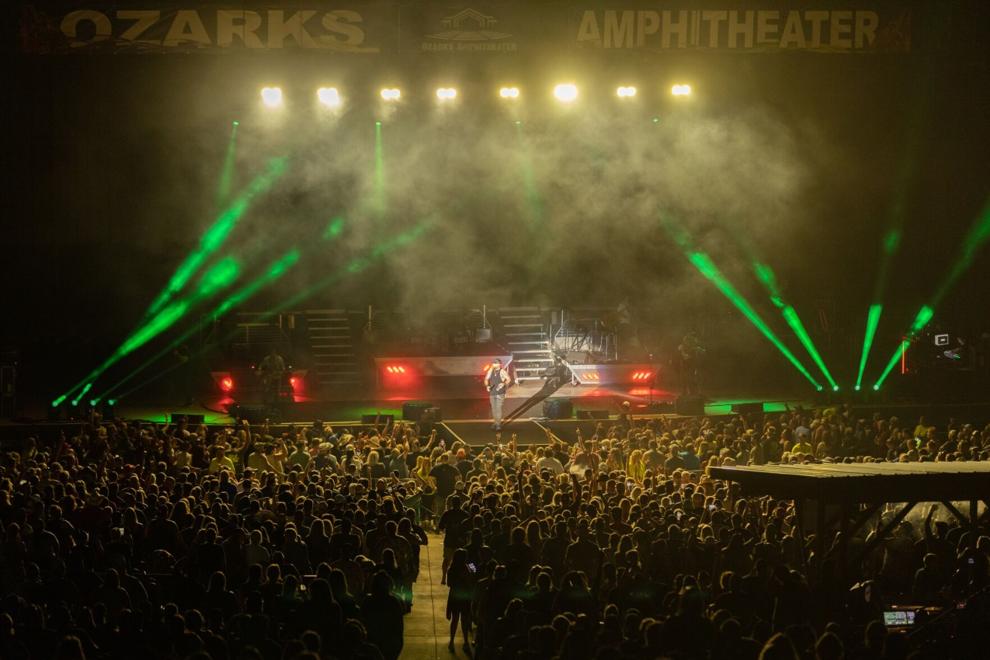 "Bringing this beautiful amphitheater back to life is truly a labor of love for everyone involved, and seeing her true potential is a wonderful thing for us," explained Mary Kay von Brendel, Director of Operations at the amphitheater. Giving back to the community is important and von Brendel has always tried to partner with local non-profits, because the venue is a great platform to showcase an organization and its particular purpose. This year they're bringing in two phenomenal acts for fundraising: The Missouri Symphony Orchestra on July 6, benefitting the Lake Arts Council and Get The Led Out, arguably the best Led Zeppelin tribute band, on July 31, benefitting Lake Regional Health System's Cancer Center.
Here's the Ozarks Amphitheater concert season schedule (so far):
May 7 - Breaking Benjamin
May 11 - REO Speedwagon & Styx with George Thorogood and the Destroyers
May 18 - Smashing Pumpkins
May 27 - Tracy Lawrence & Clay Walker
May 29 - Cody Jinks with Special Guests Lukas Nelson and Promise Of The Real, Whitey Morgan
June 3 - Willie Nelson & Family
June 4 - Jackson Browne
June 10 - Whiskey Myers
June 17 - Brett Young
June 24 - Brothers Osborne
July 6 - Missouri Symphony Orchestra
July 9 - Ozark Mountain Daredevils
July 15 - Kansas with Special Guest 38 Special
July 31 - Get The Led Out - A Celebration of the Mighty Zep
Aug. 19 - Jamey Johnson
Aug. 20 - The Black Crowes
The brilliant synergy of the amphitheater is the draw the Lake of the Ozarks region already holds for millions of visitors every year, who come to enjoy a weekend, week, or more, on the Lake. Now, one (or several) of visitors' nights at the Lake can include an unforgettable concert experience.
Premium seating is available for many concerts, and it includes the Quirk Seltzer Premium Tent and party deck, dedicated wait staff, VIP parking, and access to the pit area in front of the stage. Onsite food and drink is also available. The Smokehouse Grill's popular pulled pork nachos are not to be missed (the meat is smoked right on the property), and this year food trucks will offer even more food and drink options. Adult bevs are also offered – you'll definitely want to try the amphitheater's signature drink, the 'Rain or Shine,' a blend of lemonade and blackberry moonshine, the ideal refreshment for a hot summer night at Lake of the Ozarks.
For an incredible, open-air concert with big stars on the stage and bright stars in the sky, it's Ozarks Amphitheater at Lake of the Ozarks.
Check out the Ozarks Amphitheater website at ozarksamphitheater.com/all-events for the full concert line-up. Tickets are available online or in-person at Bridal Cave in Camdenton or the Split Arrow Boutique at 1206 Bagnell Dam Blvd. in Lake Ozark.