If you want some spice, but generally steer away from food that makes your lips burn, try Dog Days' Baja Burger. More than your average burger, the Dog Days take on a burger is 1/2-pound of specially blended Angus beef that includes chuck, brisket, and short rib meat, for a delightfully high-class burger. Loads of pepper jack cheese, jalapeño, avocado, and chipotle ranch sauce, all piled on a brioche bun add flair to the solid patty. For less fire, side the jalapeños: this burger has awesome seasoning with or without them.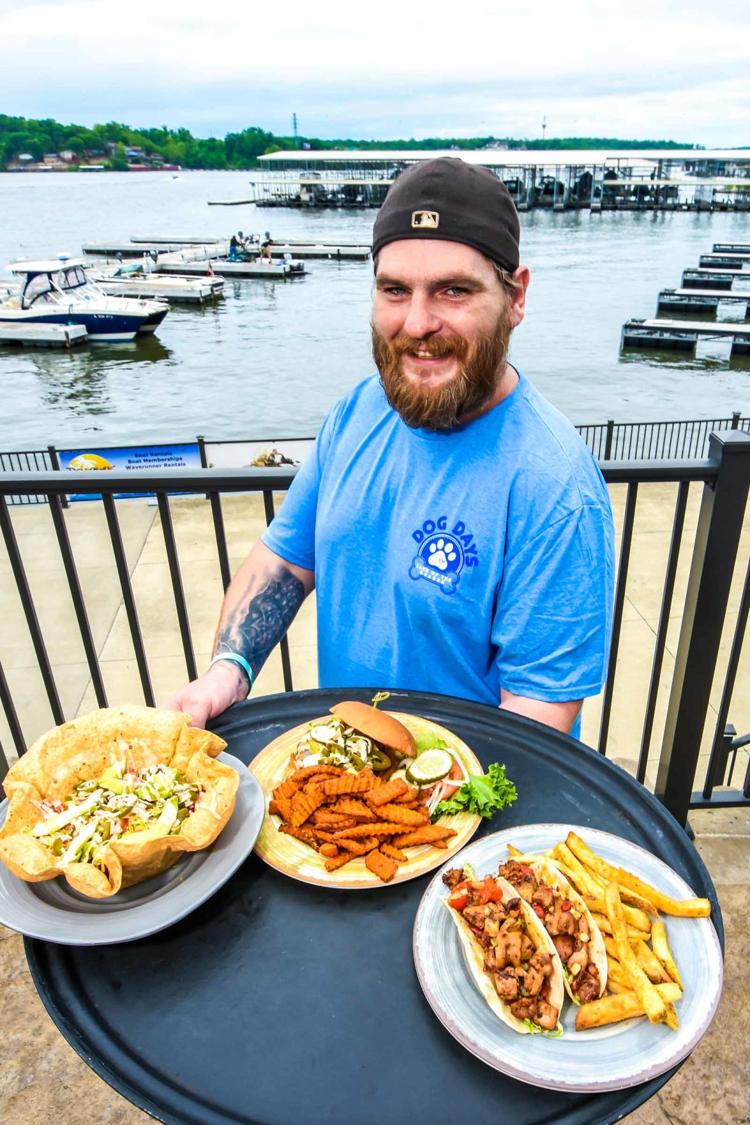 Kitchen Manager Shalon Day was coy about giving away Dog Days' culinary secrets, but he did serve up the recipe for the Baja Burger.
Baja Burger with Sweet Potato Fries 
Start with a fresh brioche bun
Smother bun with Chipotle ranch sauce
Add 1/2 pound of Angus beef patty- 60% chuck, 20% brisket 20% short ribs
Melt Pepper jack cheese on patty
Add Avocado & Jalapeños to taste
Grill to taste
Pair it with your favorite summer drink!
As for the sweet potato fries… yeah, they're not releasing that recipe!