In addition to fresh oysters and stellar seafood, Tucker's Shuckers extensive menu includes everything from casual dining mainstays like burgers, sandwiches and salads; to surprisingly sophisticated appetizers that include seared ahi tuna, escargot and scallops; and shake up your pallet dishes like Korean chicken wings and Lobster in a Jar – a mouthwatering mix of lobster meat in a jar of warm, clarified butter served with a side of French bread.
Chef Chris Bond enjoys the challenge of adapting exotic dishes to fit Tucker's diverse clientele, but he also appreciates the value of offering everyday favorites like sliders, Philly sandwiches and fish and chips. An especially Tucker's-style signature dish is the Tuck N' Roll appetizer.
Tucker's Shuckers bartender Caitlin Terry is spot on when she describes the Tuck N' Roll as being like "a California sushi roll and a Philly egg roll had a baby."
Rich with a mix of crab meat, cream cheese, green onion, carrot and cucumber, rolled up in sticky rice and wrapped in nori (seaweed), the magic of this dish is in the final step. To give it a Midwest twist, Chef Chris dips the roll in batter and deep fries it to crunchy goodness. This delicious combination of warm and creamy ingredients wrapped in a crispy outer blanket will make the Tuck N' Roll your new must-have Tucker's Shuckers dish.
Signature Dessert
Be forewarned, when your heaping slice of Tucker's Shuckers' Ooey Gooey Butter Cake first arrives, you will be tempted to ask for extra utensils so you can share it with your table mates. Don't do it! Take one bite of this yummy, buttery, melt-in-your-mouth, I-don't-care-if-I-gain-weight, down-home delicacy, and you will tell your fellow diners to get their own.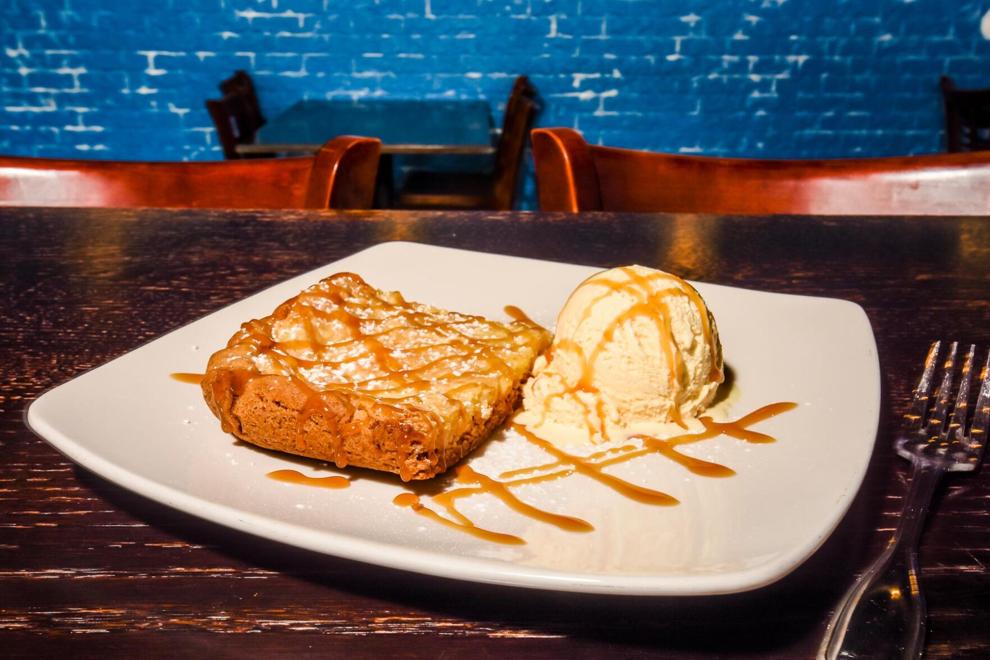 This simple, yet sumptuous, pastry originated in St. Louis and is traditionally comprised of two layers; one layer of yellow cake serves as the crust with a mix of cream cheese and butter layered on top. Served with a dusting of powder sugar and a dollop of ice cream, Tucker's Shuckers' Ooey Gooey Butter Cake is the dessert of your dreams.
Tucker's Shuckers is located on the Bagnell Dam Strip at 1339 Bagnell Dam Boulevard, Lake Ozark, MO. Check out their full menu and upcoming events at tuckersshuckers.com.