Tucked away in a gentle cove on Lake of the Ozarks' 22MM, the Creole-influenced Shorty Pants restaurant has been a favorite among Lake locals and visitors for more than 15 years. The sound of waves rocking nearby docks mingled with zydeco streaming from overhead speakers melts the stress away and beckons diners to "laissez les bon temps rouler" – let the good times roll!
Here's what to order next time you go:
Signature Dish: Shrimp and Grits
For native Midwesterners, the thought of eating shrimp for breakfast might sound a bit odd, but that is exactly how shrimp and grits came to be. "Breakfast shrimp" was once a seasonal staple of fishermen who would cook shrimp in bacon grease and serve it over a plate of creamy grits for their morning meal.
For years, the dish was considered a regional specialty found only in the Lowcountry of South Carolina and Georgia. It grew in popularity across America after chef Bill Neal published his recipe for Neal's Shrimp Grits in 1985. At Shorty Pants Lounge, plump shrimp are infused with flavor derived from a sauté of Andouille sausage, hickory smoked bacon, onions and mushrooms. Served over creamy, cheddar cheese and jalapeño grits, the dish is spicy mix of sass and down-home comfort.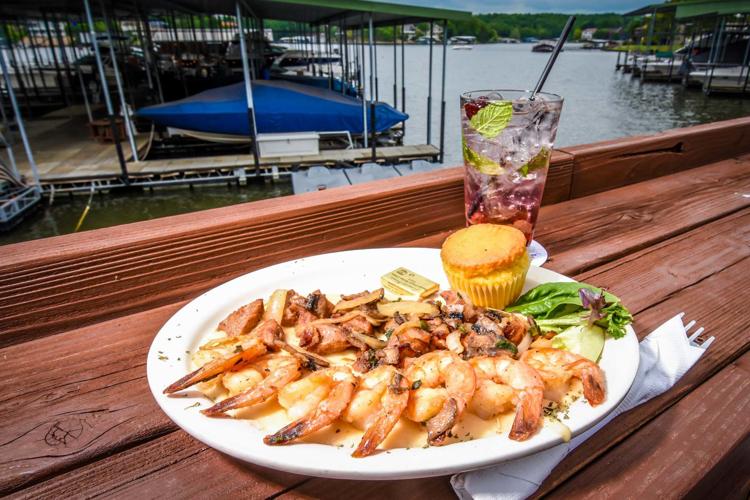 Signature Dessert: Bananas Foster
Considered a New Orleans classic, Bananas Foster was created in 1951 by Chef Paul Blange after he was challenged to devise a recipe to help promote banana sales. It might seem like a peculiar endeavor, but New Orleans was a major port of entry for bananas shipped from Central and South America, so you can understand how they might have had an excess of bananas on their hands. 
Today, Chef Paul's sweet treat of flamed fruit is the most requested dessert on many restaurant menus. That includes Shorty Pants Lounge where thick slices of fresh bananas are sautéed with their signature Black Strap Rum sauce and served with vanilla bean ice cream.