Roxie's Roadhouse on the Lake Ozark Strip is one-of-a-kind. Most of the menu items will be comfortably familiar: burgers, fries, etc. But this is like no other American-fare menu you've ever ordered from. Crafted by locally famous chef Pierre Torres (of Redhead's Lakeside Grill), Roxie's cuisine is delicious, memorable, and often locally-sourced.
Let's start with the corn dogs…
Wagyu Corn Dogs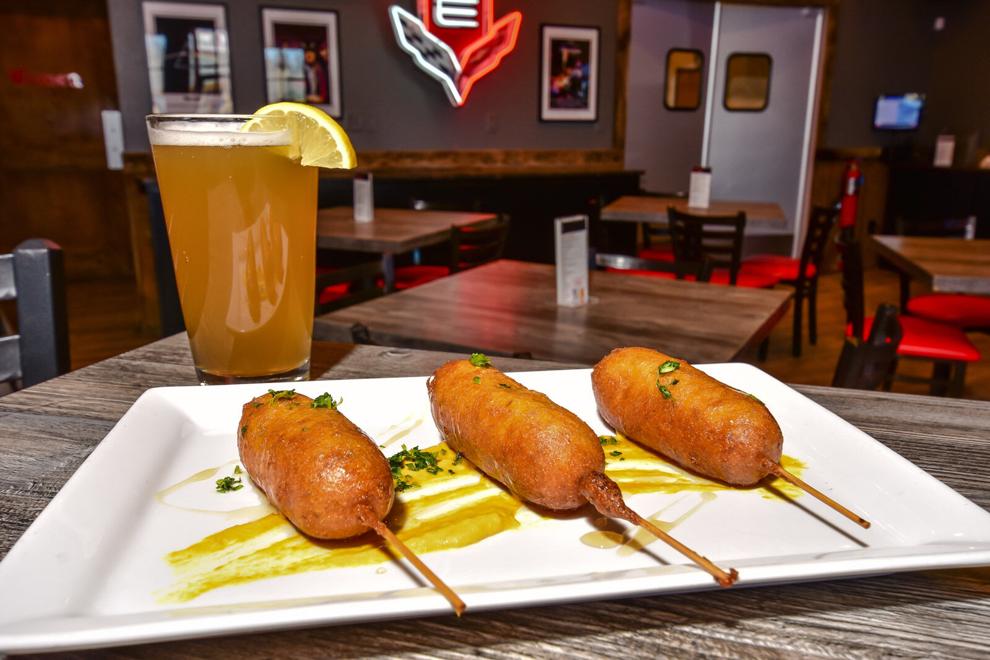 My kids eat corn dogs. But when I bring them to Roxie's, they'll have to fight me for them. Don't dog these corn dogs — they look like bar food but taste absolutely delicious. Roxie's Head Cook Hunter Westbrook came up with the idea: they had joked about putting corn dogs on the menu. But then he took some of their locally sourced Wagyu weiners, created an Alton Brown-inspired recipe for the batter, and produced an utterly brilliant appetizer.
Mixed into the batter, grated jalapeño gives these dogs just a little kick. Every one is hand-dipped and deep-fried, then set on a plate drizzled with mustard and honey (yes).
"These corn dogs are a weiner!" exclaimed my terribly unfunny photographer as he savored one.
Order these. There are three to a plate, so do the math, and leave plenty of margin for everybody to grab an extra one.
Fat Kid Fries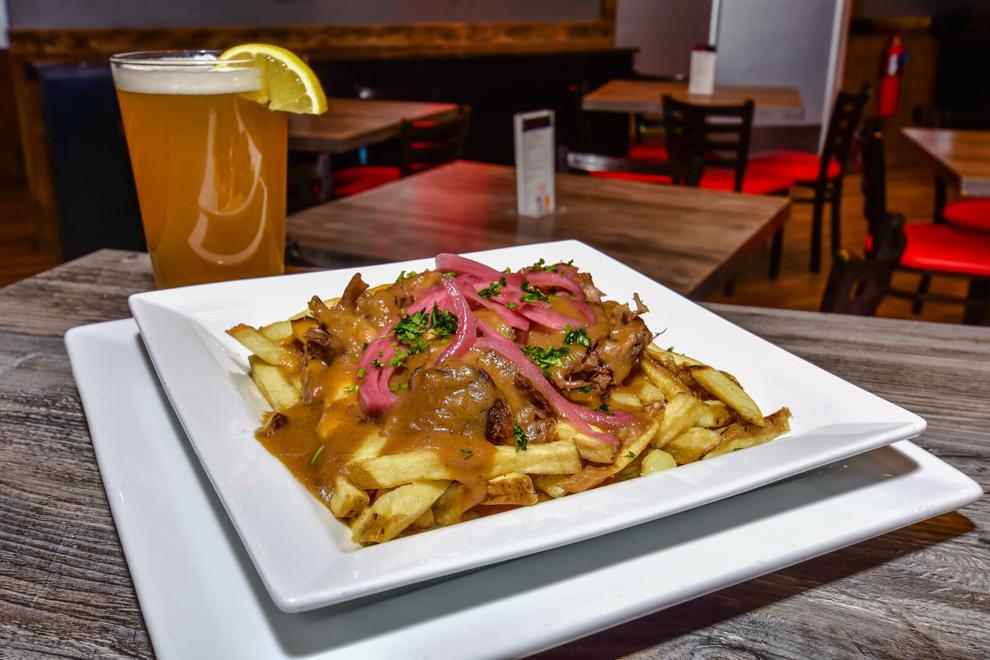 I've had my fair share of "loaded" fries. So I was surprised when Roxie's Fat Kid Fries arrived: they're not at all like the roadhouse fare I expected. Instead, the Fat Kid Fries are a Roxie's take on poutine, a pile of fries covered with gravy, braised pork, pickled onions, and garnished with chopped parsley.
It's hard to pick a favorite, but this might have been it. The braised pork is mouth-wateringly good. Westbrook explains it's seared, then braised, and—of course—they keep the juices in order to make the gravy. And don't even think about picking past the pickled onions; their sweetness plays perfectly with the savory dish.
This plate will literally make you the fat kid, but you won't care.
Roxie's Wagyu Steak Burger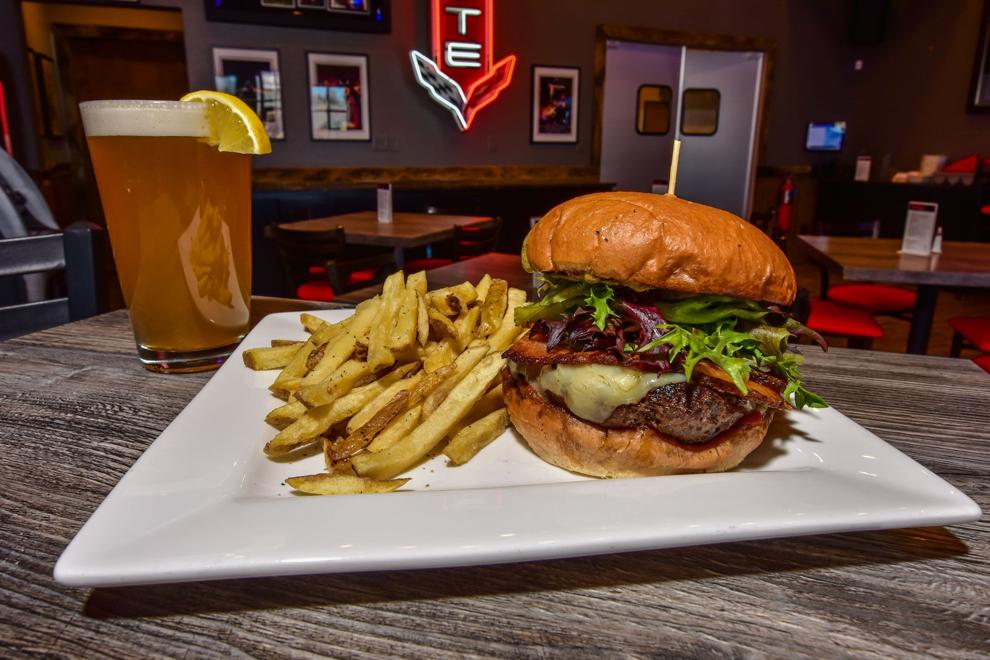 Crafted with locally sourced Wagyu beef (Hiroshi Farms), the Roxie's Wagyu Steak Burger proves—once and for all—that not all burgers are created equal. How do you explain the difference between Wagyu and "other" beef until you've had it? It's just… flavor-loaded. Of course, it doesn't hurt that the seriously thick bacon topping the burger is cured in-house, and the tomato jam and green onion aioli are small-batch made right back there in Roxie's kitchen. Everything just tastes fabulous, because it's made with excellence. And because it's actually made. "I go as scratch as I possibly can," Westbrook says, clearly pleased to hear me raving over the burger.