When you need good food at the Lake, Wobbly Boots is always a winner. There are plenty of interesting menu items: the Diablo Burger for those who like it spicy, and the Hot Cheesy Stripper for a delicious buffalo chicken sandwich that always brings a few awkward laughs when you order.
But when you're craving BBQ—Wobbly's specialty—start with their signature Double-Meat Combo Dinner.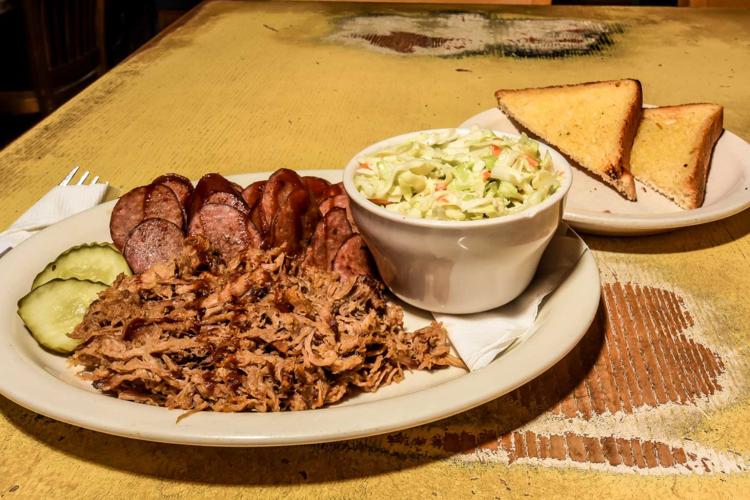 On The Plate: Smoked sausage and pulled pork, with a side of crunchy pickles, locally-baked garlic bread, and crisp coleslaw that they prepare fresh twice daily.
After A Bite: Your tastebuds will think they've died and gone to heaven! The pulled pork is juicy and flavorful and topped with a healthy dollop of their house-recipe BBQ sauce. The smoked sausage is second-to-none: mellow at first, with a bit of a spicy bite on the back end. Diners are able to choose their own combo from five different types of smoked meats, including burnt ends.
Wobbly Boots is located at 4717 Osage Beach Parkway in Osage Beach. Telephone: (573) 348-2277.