It's a beautiful summer day at Lake of the Ozarks. The sun is shining and the water is beckoning. The food cooler; drink cooler; wakeboard; tube; and bags holding towels, clothes, sunscreen, flip flops, snacks, and a few other items you didn't even remember you owned are lined up on the deck. The only thing between you and your perfect day is hauling all that stuff down to the boat. But after the third trip down, that 100-foot uphill trek between the dock and the house is starting to feel like a marathon. 
That's where Clear Creek Golf Car and Utility Vehicles comes in. 
Clear Creek has been selling premium Club Car golf cars and utility vehicles since the 1970's, and their new Osage Beach location is a hole-in-one for Lake of the Ozarks homeowners. Released in 2017, Club Car's fully customizable Onward golf car is a perfect solution for the Lake lifestyle.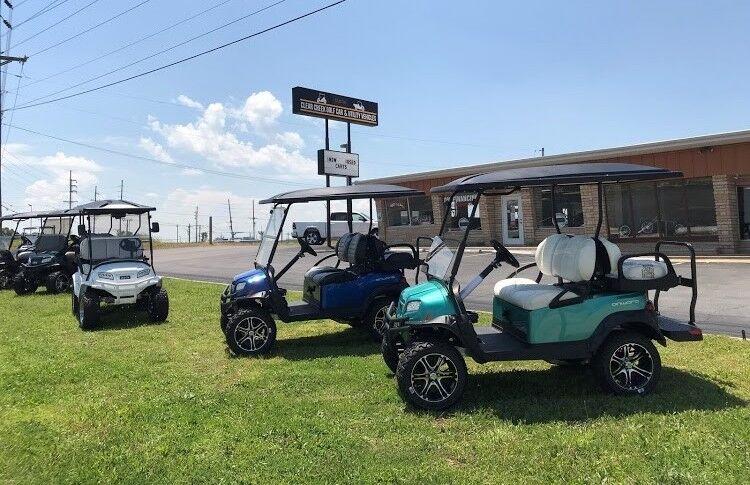 "They're just perfect vehicles, whether it's getting from your boat dock to your house or cruising around the neighborhood with your family. The vehicles come in gas and electric, but the lithium electric solution with the quietness and being able to enjoy your time outside is great," said Justin Fraker, Clear Creek sales manager.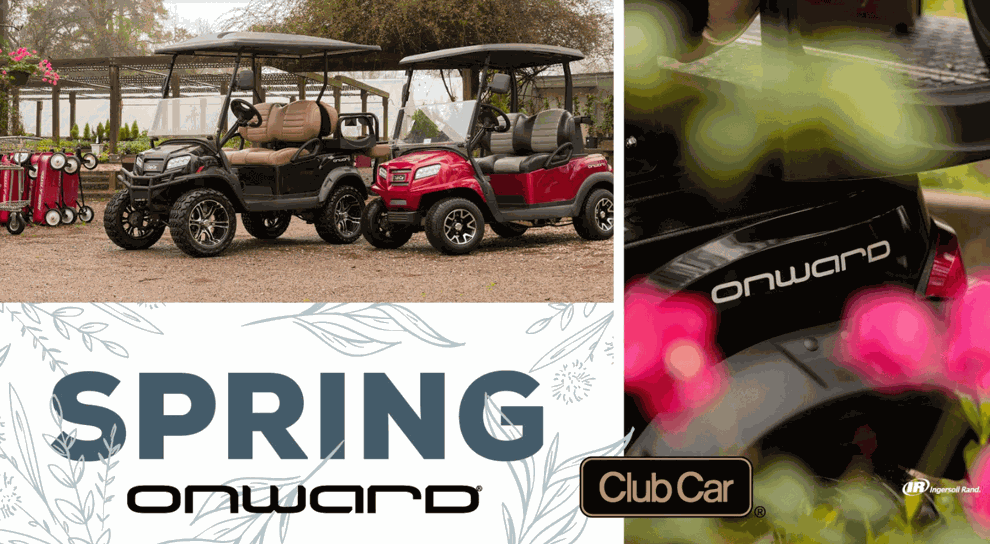 The Onward comes in 2-seat, 4-seat, and 6-seat options, as well as lifted or non-lifted, and in these Ozark hills, the larger tires and smoother handling on the lifted option is a must.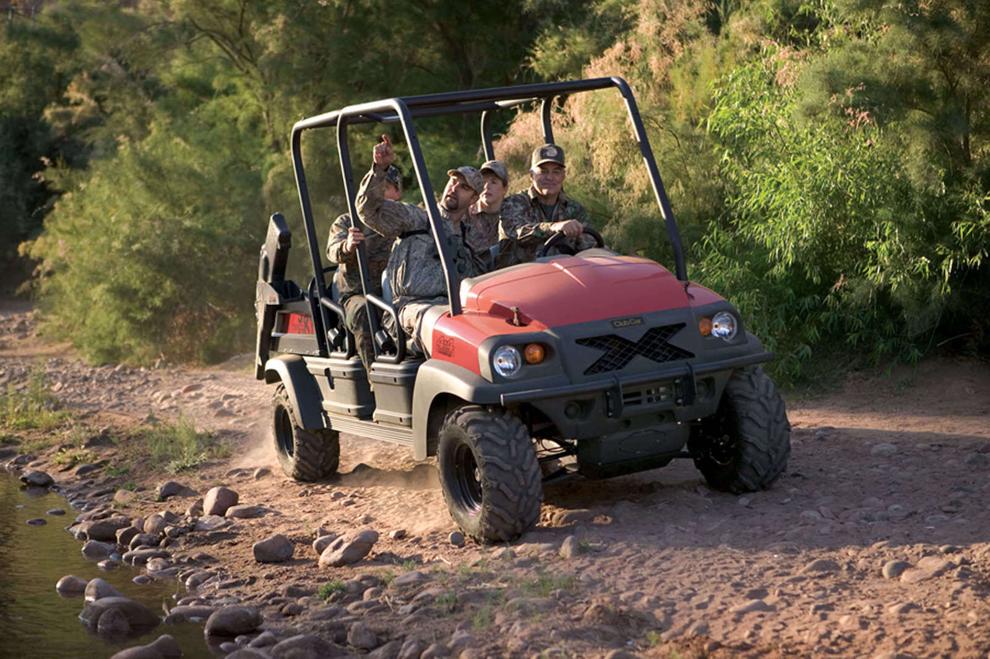 Gas-powered golf cars have long been the preference for Lake of the Ozarks buyers, who never saw a hillside they couldn't build a house on. Gas-power meant more power than traditional battery-powered cars, but Lithium has changed the game. The newest Onward model, the HP LI-ION, boasts a no-maintenance lithium battery and a fully-electric engine that gives a quieter ride, avoids the continuing cost of gas, and musters major hill-climbing power. All Onward models come with aluminum frames, an absolute must for the Lake of the Ozarks since the aluminum won't rust or corrode after exposure to water, and if you're looking for any other accessories, Clear Creek has you covered.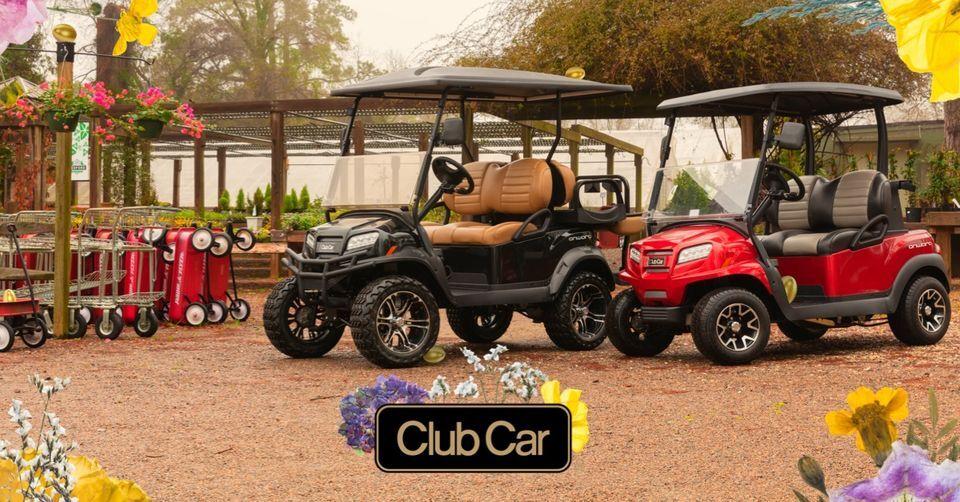 "The Onward comes with premium seat options, best turning radius of any golf car on the market, automotive-style suspension, automotive LED headlights, and an incredibly comfortable ride. They're fully customizable with different wheels, tire options, all sorts of accessories you can add to the vehicles" Fraker said. On the Club Car website, you can build your own Onward, customized just the way you want it. The build tool on the website shows what the car will look like along with the total price, so shoppers can build the Onward with the right features for them, at the right price point. Zero percent financing is available as well.
Onward! Customize yours online, here: https://build.clubcar.com/build
Of course, a golf car is not just for toting gear down to the dock, it's a multi-purpose vehicle for so many facets of Lake life. Residents who live on or near a golf course know the obvious benefits, and even in non-golfing neighborhoods, golf cars are how people get around—to a neighbor's house around the cove, to the community pool, or even just to the mailbox. Some Lake municipalities have even created special exceptions, now considering golf cars "street legal" in neighborhoods and on side-roads.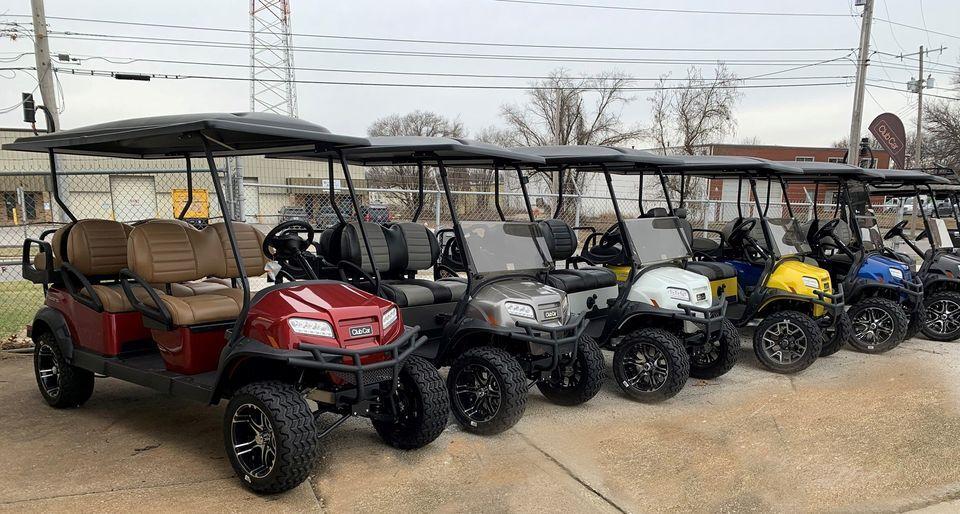 Clear Creek also has hundreds of used car options for those needing to land on a lower price point. And for anyone not quite ready to buy, or even for events like graduation parties, weddings, and fundraisers, Clear Creek offers golf car and utility vehicle rentals with daily, weekly, or yearly options. 
Clear Creek has the Ozark's largest selection of new and used golf cars and utility vehicles and is the areas only Onward dealer and they offer second to none service as well. Stop in and see Mike and his team at 3883 Osage Beach Parkway North and see why Clear Creek is the place to go for the golf cars at the Lake and beyond.
Visit Clear Creek online: https://www.clearcreekgolfcar.com