Since they were initially welcomed to the Lake of the Ozarks in November of 2018, OakStar Bank has quickly become a familiar face within the community. Since 2018, they have acquired a total of five bank branches between the cities of Camdenton, Osage Beach, Lake Ozark, and Sunrise Beach.
With their recent and rather rapid growth, freshly updated exteriors and modern signage, you may have also found yourself wondering what this new bank has to offer our community. Who are the faces within the buildings of OakStar, and what is the driving force behind these acquisitions? Why choose OakStar Bank?
About OakStar
Having begun locally in Springfield, Missouri, OakStar Bank was formed by thirty-eight local Southwest Missouri investors in 2005. According to their company's biography, the focus of this group was to create a unique banking experience. To carry out this focus, the original investor group partnered with the founding board of directors to design the most unique banking service experience around.
Along with FHA and conventional home loans, OakStar Bank is FDIC insured and an equal housing lender. They also offer cash back rewards, called "Kasasa Cash." From personal and business banking to loans and mortgages, their easy-to-navigate website includes an email chat box for informational requests, and they were voted the number one mortgage lender in Springfield, Missouri in 2018 and 2019 (Greene County Deed of Trust Filings).
OakStar's Unique Culture

In purchasing the branch of a competing bank, it can be common business practice for those overseeing new ownership to replace the prior company's employees, especially regarding management. Conversely, OakStar has seen the value firsthand in team-oriented support and sustaining individual employment in small communities such as Camdenton, Osage Beach, Lake Ozark, and Sunrise Beach. As they've grown outwardly, they've also grown inwardly.
With the expansion of fifteen branches over the course of fifteen years throughout Missouri, five of which have been local acquisitions at the Lake of the Ozarks, OakStar has willingly retained as many employees from these newly purchased banks as possible.
After all, it's the employees who are able to carry out a company's mission on a daily basis. For OakStar Bank, their original focus was to create a more personalized and unique banking experience while meeting the specific needs of the area for which they are located. For OakStar Bank, it is providing a relaxed atmosphere with freshly baked cookies and a complementary cup of coffee. For OakStar Bank, it's about community.
Customer Experience
As OakStar continues to expand throughout Missouri and foreseeably beyond in the near future, they have continued to evolve and shift away from a traditional banking atmosphere. Among several branches, OakStar has pursued a more inviting, customer-oriented experience including bank teller kiosks for individuals to interact side-by-side with bank employees. This open concept is an eventual goal for their newly purchased bank buildings throughout the Lake of the Ozarks area.
Whenever possible, the lending decisions among the branches of OakStar Bank are made locally. The bank tellers, loan officers, and management staff strive to support the needs of the unique market at the Lake of the Ozarks, such as financing for full-time and seasonal residents, marine dealers, condominium associations, small businesses, and budding commercial prospects.
Having accrued various personal and commercial accounts from prior banks, OakStar has made every effort to retain as many past clients as possible while continuing to grow within the community. According to management at OakStar, they have both exceeded their goals for retention of attained customers, as well as former bank employees.
"The feedback that we have received from our customers has been very positive and we are pleased with how many clients we've retained from purchased bank branches. Traditionally, many banks operate from the top down, but not OakStar," Vice President Stan Green explained. "Our upper level management treats everyone like rock stars. Our employee motto is to be the best version of yourself that you can be, not only for you, but for your coworkers, customers and family, and I think that shows."
Community Support
Along with back-to-school drives and sporting event donations, all employees at OakStar Bank are given two paid days off per year to spend serving their local community. OakStar has joined three Business Networking International (BNI) groups in the Lake area whose goal is to support other small businesses in the community by means of direct referrals, as well as joining the Camdenton Chamber of Commerce, Lake Area Chamber of Commerce, Lake West Chamber of Commerce, Rotary International Club, and the Lake Ozark Regional Economic Development Council.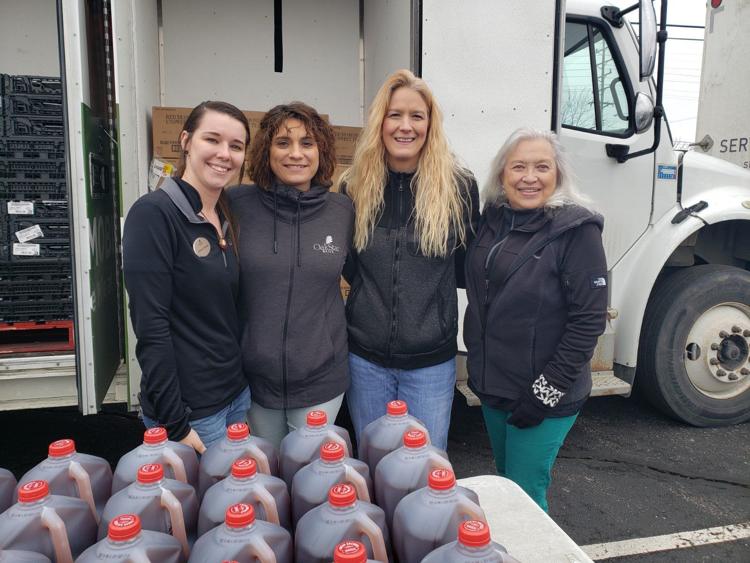 The team at OakStar continues to participate in OARS, a mentoring program where community members volunteer their time three or four times a year to partner with a reading student. Additionally, they were the primary sponsor of "Wishing on a Ride" at the annual Lake of the Ozarks Shootout, an event which provides hope, strength and joy to special needs children and children with life-threatening medical conditions.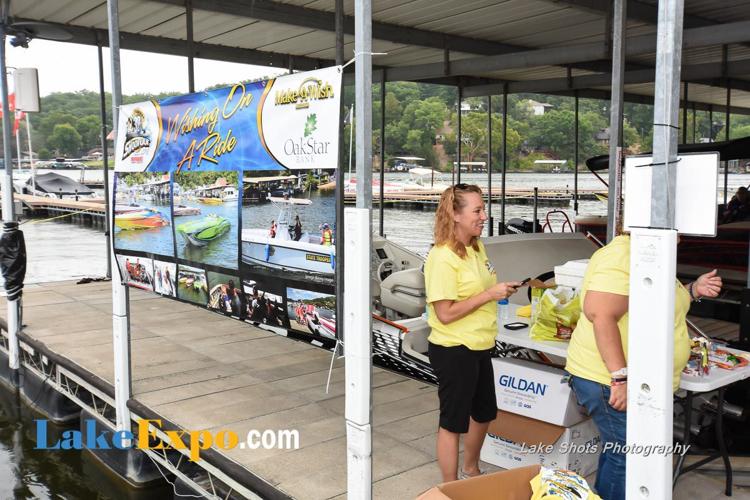 OakStar has also made charitable contributions to the Community Foundation at the Lake, Gifts from the Heart and local events as they occur around Camdenton, Osage Beach, Lake Ozark, and Sunrise Beach.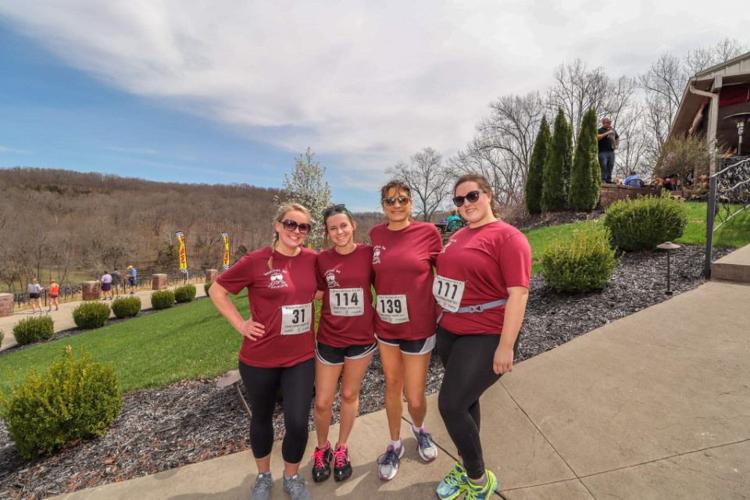 Learn more at www.oakstarbank.com or visit one of their Lake area locations.
OakStar Branches At The Lake
Osage Beach -- 5127 Osage Beach Pkwy.
Lake Ozark -- 2828 Bagnell Dam Blvd.
Camdenton -- 1335 E. US Hwy 54
Camdenton -- 117 N. Bus. Route 5
Sunrise Beach -- 15774 N, MO-5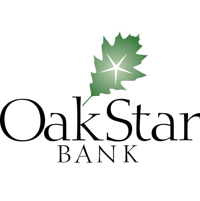 OakStar Bank was formed by thirty-eight local Southwest Missouri investors in 2005. The focus of this group was to create a unique banking exp…