LAKE OF THE OZARKS, Mo. — Dock owners are abuzz with a new technology that seems perfectly suited for the Lake life.
The technology, "Radio Frequency Switching" is only sort of new, since it places old tech (radio frequencies) in a new application. At Lake of the Ozarks, Catalyst Electric co-owner Jon Bussey says home and dock owners are loving the convenience the technology provides. "You're coming off the Lake in the evening time. It's dark. As your roll into your cove, you push this button and all the lights come up on your dock," he explained. That "button" is a small remote control that can be attached to a visor or tucked into a glovebox. Its range is over 100 feet, and because it uses radio frequencies, you don't need Wi-Fi installed (and working) on your dock. Also, the use of radio frequency means the remote doesn't require "line-of-sight" to function.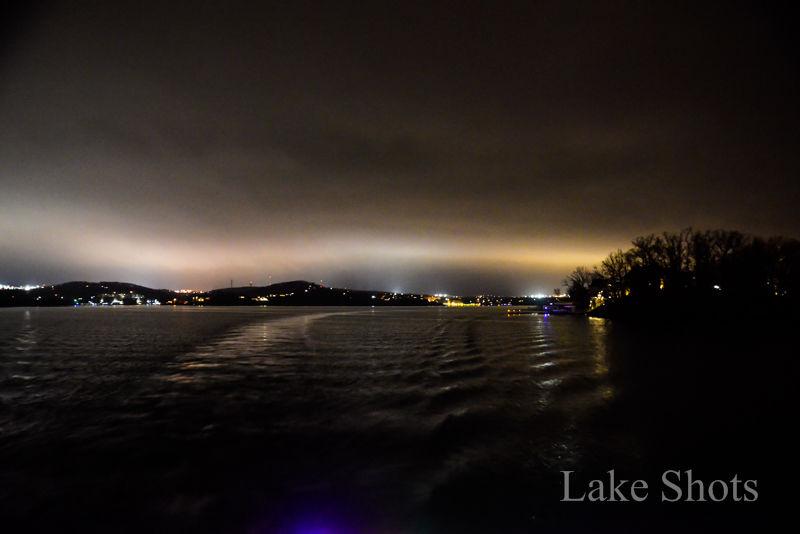 For dock owners who have Wi-Fi on their floating slice of paradise, Bussey says the switching systems have extra Wi-Fi compatible options. Among them: schedules to switch the lights on and off, and smartphone compatibility.
For evening visitors coming by water, Bussey points out dock owners can switch on their dock lights remotely (from the house, or the water) to help guests find the right dock and idle in safely.
Safety is a serious benefit of RF Switches too. "It gives you light when you need it," Bussey pointed out. No more ending a nighttime cruise by trying to step off the boat onto the dock, in the dark, to go turn on the lights and raise the lift, while holding a flashlight!
Beyond dock applications, though, RF Switching adds convenience for homeowners, and can substantially cut the cost of electrical upgrades, changes, or remodels. For example, in a home that needs three-way switching installed, Catalyst can use RF Switching instead, which is only the fraction of the cost of running wire to connect circuits. Homeowners are using RF Switching to turn on their lights when they arrive home and even to control their landscape or seawall lights from anywhere on the property.
Bussey says homeowners are often surprised at how inexpensive it can be to install RF Switching. "You can usually get this done for $250 or less," he said, stipulating that if out-of-code issues are found in the home/dock wiring, that would of course add to the cost. ("We're not going to add this to a dock that's out of code," he emphasized. Catalyst does provide potential customers with free dock inspections, however, so dock owners have no reason not to be aware of any electrical issues that need to be addressed.) And the remote controls have a 10-year button battery that—when it's finally time to change—is easy to swap out.
For more information about RF Switching and a free dock inspection, call Catalyst Electric at 573-552-8488 or visit www.catalystelectric.com
An ounce of prevention is worth well more than a pound of cure, especially when it comes to …