In an area where backyards are as rare as sidewalks, dog parks are a hot commodity. Any dog owner in the Lake area who has shopped for a house knows the unique challenges of living at the Lake with dogs. Few lakefront homes have big enough back yards for canines to run and play. But Lake area pups are barking with glee about the Lake's new dog park! Thanks to R Veterinary at the Lake (formerly Lake of the Ozarks Animal Hospital), canine companions now have a new place to get their zoomies out, where their humans can walk, play and socialize with others.
The R Veterinary Dog Park park is located behind R Veterinary at the Lake, at 76 Business Park Road in Linn Creek, Mo.: just off Highway 54. It's open to the everyone, not just clients of R Veterinary at the Lake.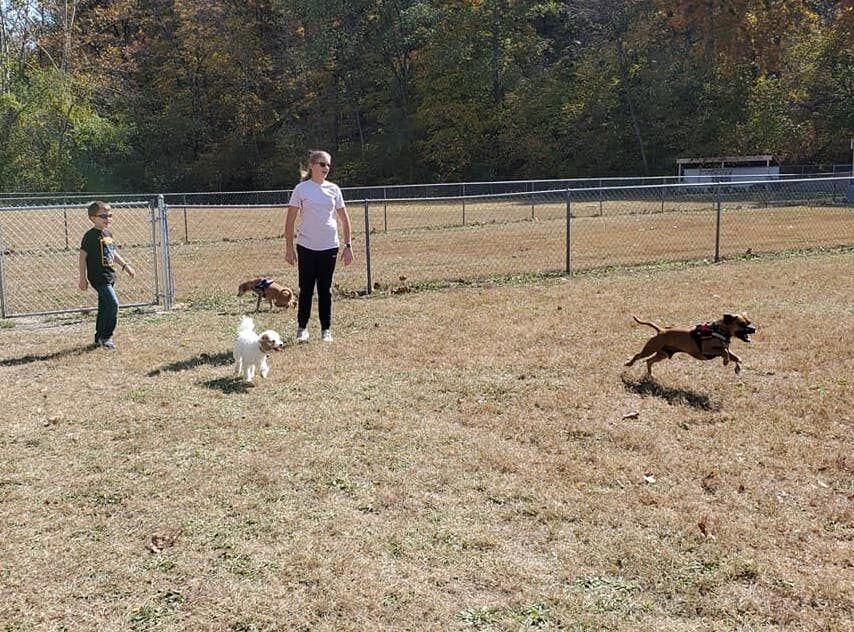 James and Katie Rericha, owners of R Veterinary, said the baseball fields behind the clinic rarely get used anymore, and they wanted to make the most of the space. "Our team strives to provide the best medical care at the Lake to our clients; it just made sense for us to make the fields a place where they can exercise and socialize too," said Dr. Katie. A dog park was an easy choice, considering the area was already almost completely fenced. James emphasized the importance of local business owners contributing to the community, "We personally don't believe we should depend on the government to provide this type of service and we are stepping up as a business too lead by example in these challenging times."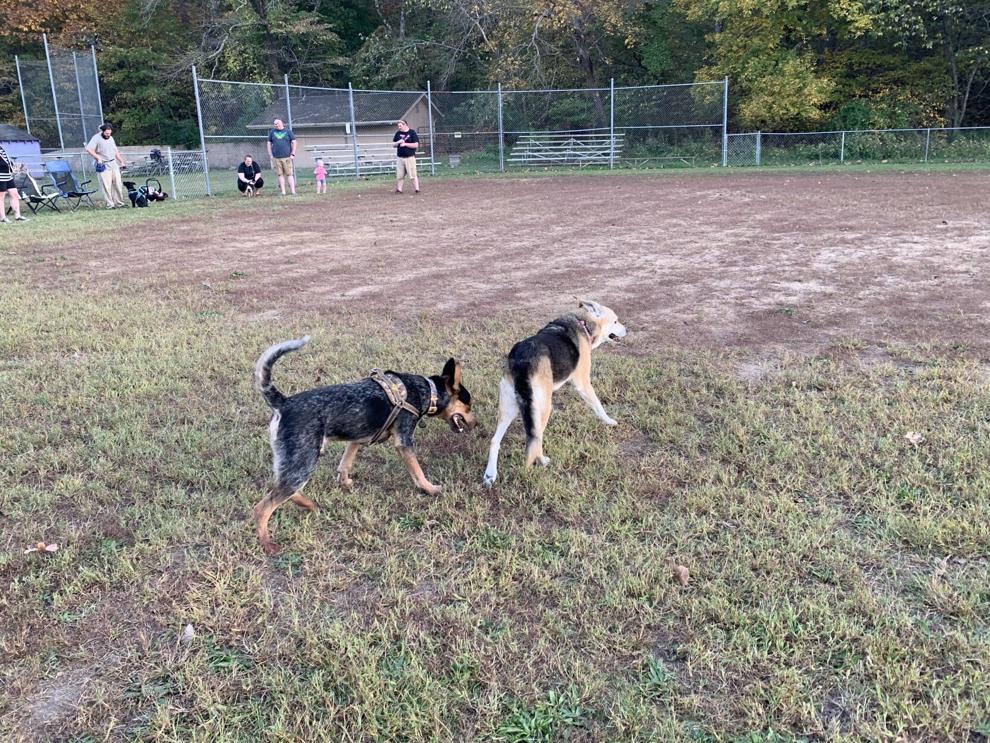 With a few small upgrades the dog park was up and running: a double gate to reduce escapees, a poop bag dispenser and a covered garbage bin. The area can easily accommodate 20-25 dogs.  
Three Ways To Enjoy The Dog Park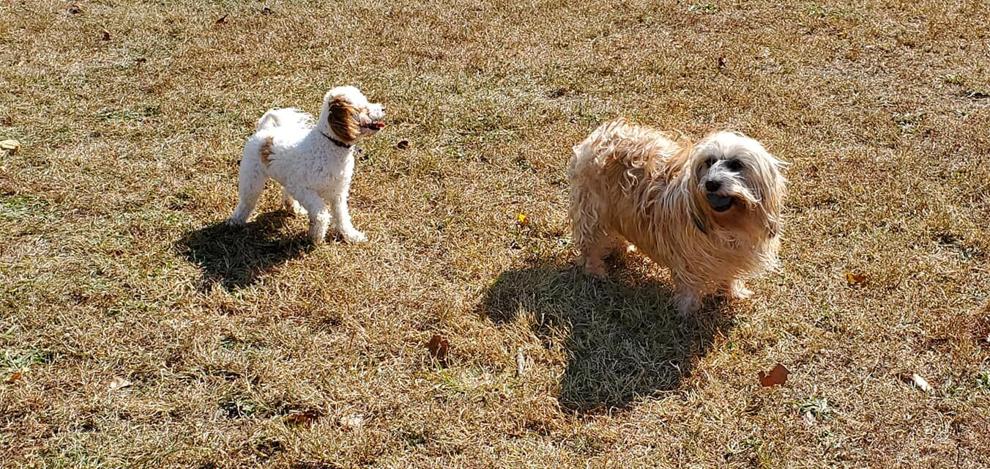 Lounge 
Bring some chairs and a toy and play fetch with your pup while enjoying some gorgeous fall Ozark weather. All you have to do is throw the ball, then sit back and laugh at the heard of dogs chasing and playing.  
Training 
Dog parks are a great place to strengthen your dog's training. A dog that listens well at home may struggle a bit with the added distractions of new dogs, people, and smells. R Veterinary staff recommend starting with the basics: "sit" and "down." Then when you feel like your dog is ready, work on harder behaviors like a recall a.k.a. "come." Just remember to be patient as it is normal for even a well-behaved dog to struggle to pay attention to their own, with new and exciting things happening around them.  
Walk Laps
Walking the perimeter is a great way to get your steps in and keep an eye on your dog while they socialize with their fellow Fidos.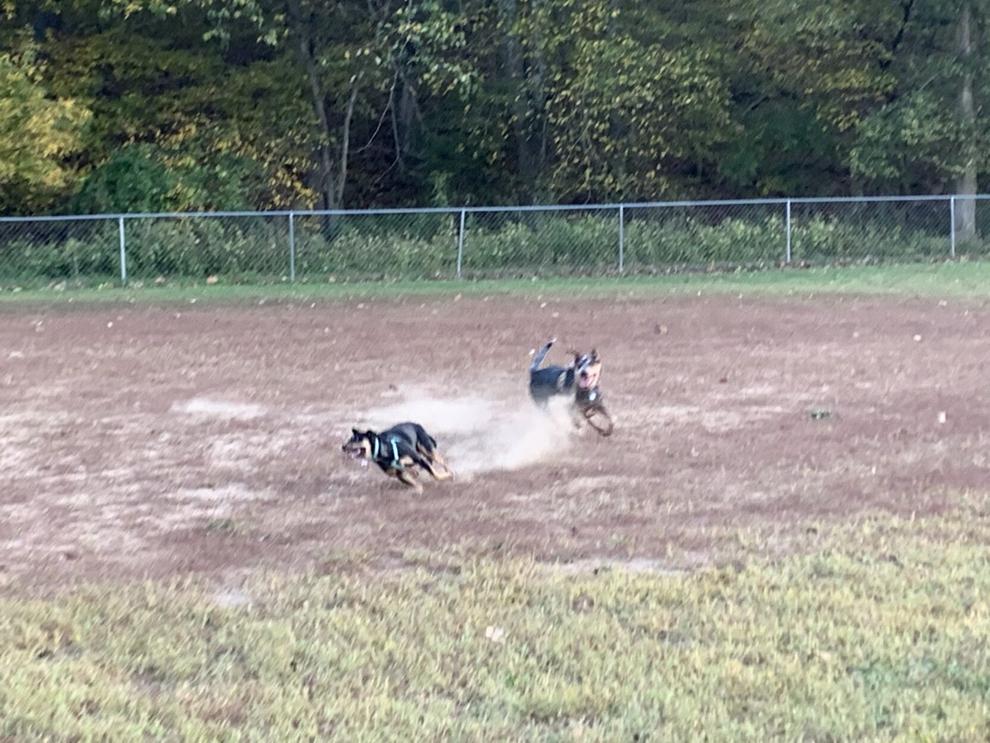 The R Veterinary Dog Park park is located behind R Veterinary at the Lake, at 76 Business Park Road in Linn Creek, Missouri. It's open to the everyone, not just clients of R Veterinary at the Lake. They have also kindly provided poop bags.
One note to visitors: even well-meaning pet owners can get distracted when their dog goes potty and miss a pile. While you're there, if you notice a neglected pile o' poo, help keep the area clean by using the donated bags to pick it up. 
The Rules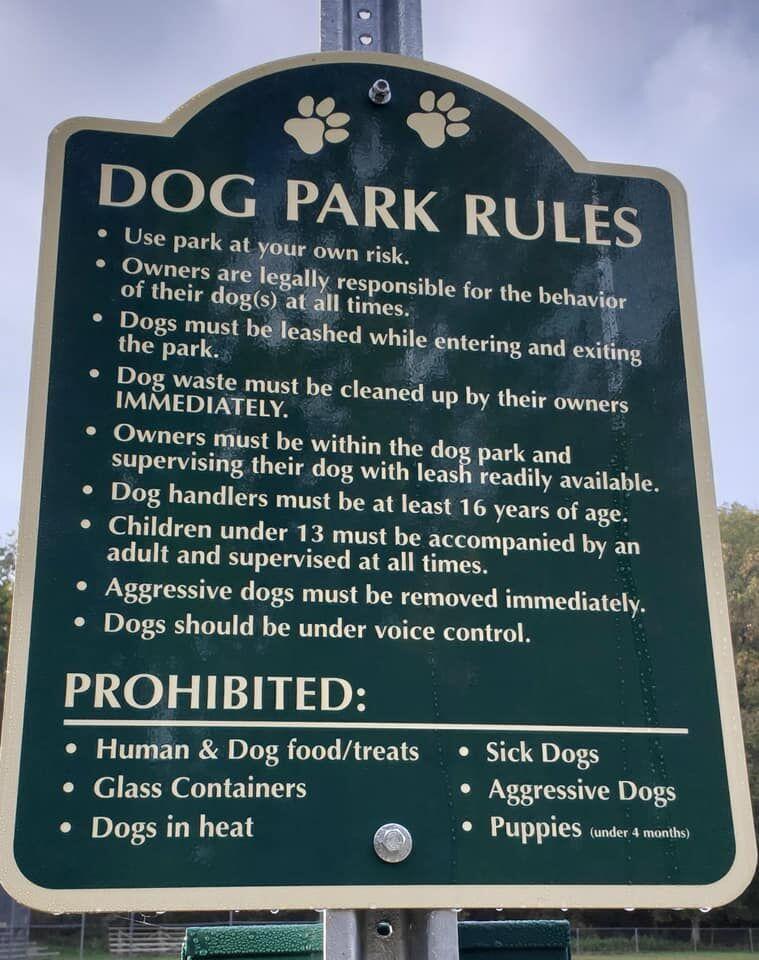 1) Pets Must Be Vaccinated
This means puppies who have not finished their vaccinations are not allowed at the park. Canine parvovirus is a growing concern in the Lake area, which is most often passed from unvaccinated puppies. 
2) No Food (human or dog)
To minimize food aggression issues between dogs in a social setting, R Veterinary at the Lake asks that you do not bring food or treats. If you're training your dog you can still reward them, just do it with loves and scratches. 
3) No Aggressive Dogs
If you are concerned about your dog's ability to socialize, veterinarians and technicians at R Veterinary are happy to discuss a training plan to set your pet up to succeed. 
4) No Glass Containers
5) No Dogs In Heat 
6) No Puppies Under 4 Months (see number 1)
7) No Sick Dogs