If you follow the stock market—or even if you don't—it's not news to you that in the past two weeks, the market has had its biggest single point drop day ever… twice.
Sure, stocks are typically part of a well-balanced portfolio and can certainly contribute to significant growth, but these days many investors are growing skittish about the market. Coronavirus and oil price wars may simply be giving investors the excuse they needed to take their gains and get out for awhile.
For innovative investment advisors like Mark House, Derrick Brauner, and Adam Maher, Grand Glaize Wealth Management partners at Lake of the Ozarks, times like these are when they shine. They specialize in investments outside the traditional stocks-and-bonds portfolio, always keeping an eye out for new opportunities that can solve specific challenges investors face at different phases of life.
"We still believe in a core portfolio. You're going to have your stocks and bonds," Brauner explained, "But we're also adding alternatives to better diversify clients' portfolios." He said, candidly, when their clients have followed their recommendations and found they really could lessen volatility, "people realize the value we can bring."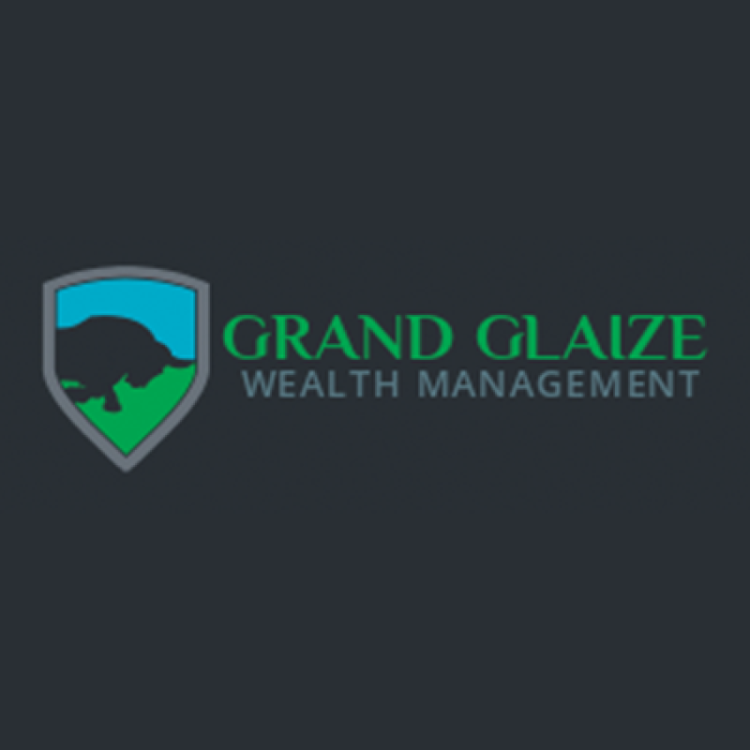 Grand Glaize Wealth Management is a team of dedicated advisors located in the Lake of the Ozarks working with middle and upper income clients …
House is a seasoned investment advisor, having worked with clients at Lake of the Ozarks for over 20 years. He partnered with Brauner in 2012 and added Maher to their team in 2016, harnessing their youth and hunger for outside-the-box approaches. All three have local roots: House's kids graduated from Camdenton High School, Brauner is a Jefferson City native, and Maher also graduated from Camdenton High. The partnership has created a formidable combination at Grand Glaize Wealth Management: decades of wisdom working alongside guys willing (even eager) to do things differently. "The whole idea is taking a look at options outside of traditional stocks and bonds," Brauner said. "Building plans with new tools outside the market."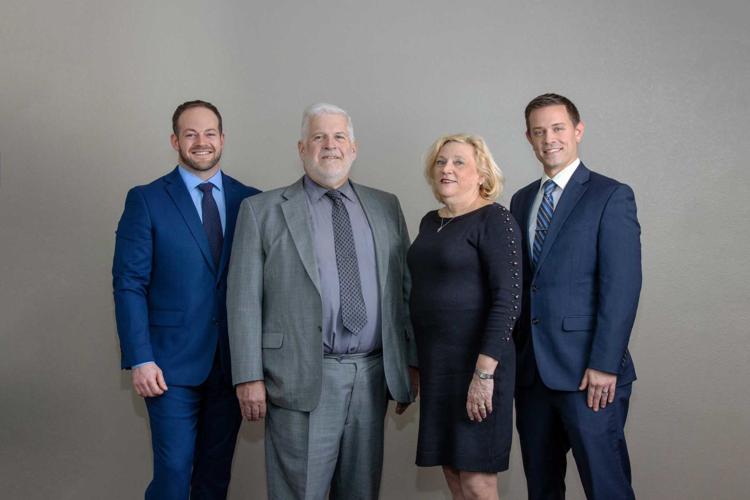 These guys have been working successfully with clients at the Lake, and Adam points out, "We're doing all this unique, out-of-the-box thinking and planning. That speaks to our insistence on finding the right types of investments for our clients." Here are a few strategies Grand Glaize Wealth Management has successfully brought to their clients.
Three Market-Independent Solutions
1. "Endowment-Style Investing"
This approach epitomizes the philosophy of finding investments outside the market. It's intended for accredited investors only, and Grand Glaize Wealth Management advisors work with clients to create a purely personalized portfolio of investments. Brauner says the best way to describe it is "a personal endowment portfolio." They've studied the most successful money managers across the country and emulated their models; among their favorites is David Swinson, who manages Yale's endowment. "It's one of the best-performing managed funds out there," Maher said. The main difference is that colleges have an infinite time horizon on their endowments, he pointed out, while investors obviously don't. But they are often planning for 25 years or more, and those considerations shape the kinds of investments toward which Grand Glaize Wealth Management advisors recommend to their clients.
In the "Personal Endowment Portfolio," Grand Glaize Wealth Management clients may take a piece of venture capital, private equity, real estate investments, and/or natural gas drilling programs. But it's all highly dependent upon the client. "Each portfolio is built for the client… we don't have a model portfolio that we're building," Brauner explained.
Good For: Accredited investors with specific goals for their investing, from planning for the next generation, to bolstering income, to growing wealth.
Not Good For: Non-accredited investors, or newer investors just getting started.
2. Tax-Advantaged Investment Strategies
Taxes threaten wealth-building, and for some investors, large gains in a particular investment can make them feel stuck.
Brauner explained: "People hold certain assets longer than they intend to, because they've built a huge gain into these investments and they don't want to see a massive chunk of it lost in the form of taxes." Enter: Tax-Advantaged Investment Strategies, or more casually, "the get-your-money-un-stuck strategy."
This way of investing helps investors get their money moving again, by potentially placing some of it into Opportunity Zones, which were created by the 2017 Tax Cuts and Jobs Act. The IRS describes Opportunity Zones this way: "These zones are designed to spur economic development and job creation in distressed communities throughout the country and U.S. possessions by providing tax benefits to investors who invest eligible capital into these communities." An investor can move money out of a investment where they made large gains, into an Opportunity Zone, and—for a time—avoid paying capital gains tax on the former investment. The money is reinvested into other parts of the economy, Brauner explained, and he added, "If you give it enough time, the growth on that can be tax-free."
A straightforward example: an individual put $50,000 in Amazon stock, back in 2012 when the stock price was around $180. Well, on Feb. 19, 2020, Amazon hit an all-time high of 2,170.22, and even with recent market plunges, the stock is around $1,900. That investor has nearly a half-million dollars in gains and knows the tax bill will be staggering as soon as he or she sells the stock. "So it could be a concentration risk," Brauner said. But the investor could take some of those gains and invest them into an Opportunity Zone, deferring capital gains taxes for now, and possibly gaining tax-free growth on that investment in the future.
Brauner said this may even be the case for individuals who purchased land decades ago at Lake of the Ozarks. As the Lake's economic potential has grown, their land would have dramatically increased in value and they may be hesitant to sell it, since they could lose a large portion of the gains to the capital gains tax.
Good For: An investor whose money is overly-concentrated on specific investments. A high-income investor looking for income tax breaks. Investors who hold large real estate positions and want to get out of some (or all) without paying taxes. Investors who have time.
Not Good For: Older investors who don't have the time to see their Opportunity Zone investment grow. Referencing the example above: those investors might be better off leaving their money in the Amazon stock or possibly selling it and finding other solutions to help with the tax (ask them about other strategies).
3. Non-Traded Bond Ladder
This is a really unique way of investing in private bonds while spreading out the maturities of bonds purchased in a way that creates steady income and rolling liquidity.
"This is a lower-risk investment strategy, focused on income," Brauner explained. "It's meant to help retirees find an alternative way to produce income in this extremely low interest rate environment we are in" The anticipated interest from the coupons on these bonds may reachis 7.35 percent. Grand Glaize Wealth Management's non-traded bond ladder seeks to accomplishes that by purchasing staggered maturities in —2-year, 3-year, 5-year, 6-year, and 7-year bonds—which allows principal to be freed up almost every year as some of the bonds come due.
The benefits are clear: a focus on less volatile investments with a respectable interest rate, and you don't have to be an accredited investor to participate.
Good For: The retiree looking for stable income. The investor who's worried about the stock market and doesn't like the idea of settling for low interest rates on other types of fixed income.
Not Good For: Young investors, or investors with a longer time-horizon. They're likely better off putting their money in more growth-focused investments.
A New Approach
With bottomed-out interest rates resulting in pitiful bond yields and a sky-high, volatile stock market whose cracks may be starting to show, Grand Glaize Wealth Management says now is a very good time for investors to begin looking to add new ways to grow and protect their money. "A lot of people are saying 60/40 is dead," Maher said, referencing the age-old wisdom of having 60 percent of your investments in stocks and 40 percent in bonds. The current climate may privilege those who are ready to try something different. Now may very well be the moment for investment advisors with a new approach to help investors take this bull by the horns.
Contact Grand Glaize Wealth Management at 573-693-1775 or visit their office at 5886 Osage Beach Parkway, Suite C, Osage Beach, MO 65065 
Visit GrandGlaizeWealth.com for more information.