The name "Big Thunder" is legendary at Lake of the Ozarks. The original Big Thunder Marina at the 8 Mile Marker was founded by Bob Morgan in 1987, and for years, the marina took care of many boaters and built a reputation for great service. Those will be hard shoes to fill, but a couple from Iowa bought the marina this year, and they plan on creating their own legend, now at Mystic Marina and Resort.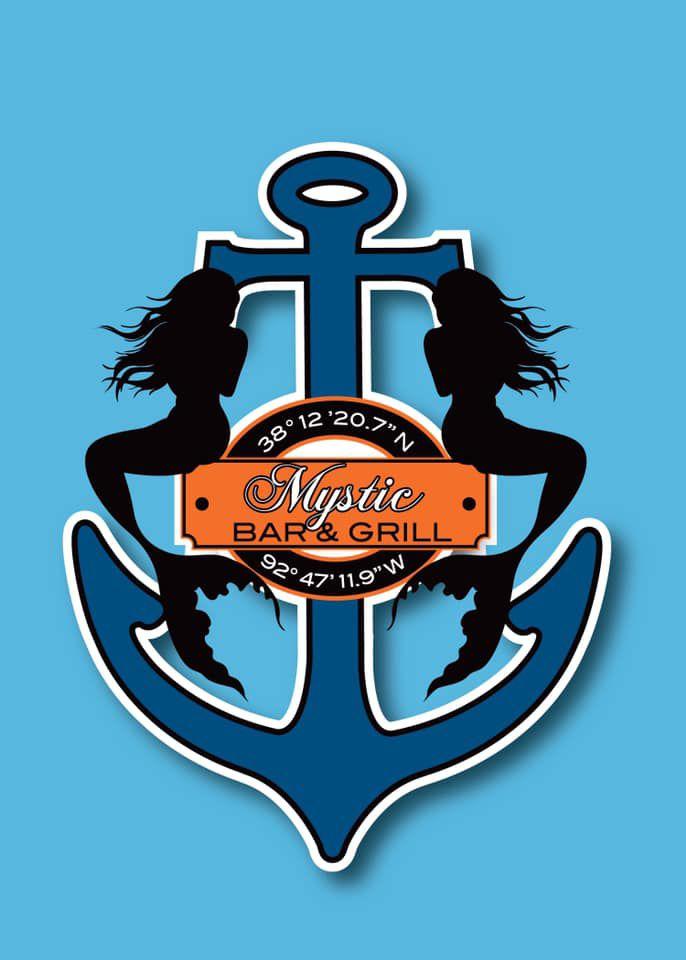 Chris and Shannon Pagliai have been boating at Lake of the Ozarks for over 25 years. Like so many, they fell in love with the Lake. Originally from Des Moines, Iowa, when they came across the opportunity to purchase the Big Thunder Marina property, they jumped on it. Chris and Shannon, along with his brother Mike, have teamed up to create a new destination on the water, complete with gas dock, mooring, lodging, and bar and grill. (Mike is also one of the owners of the recently remodeled Port Arrowhead, and the newly successful Fat Polly's.) Shannon came up with the name Mystic Marina and Resort.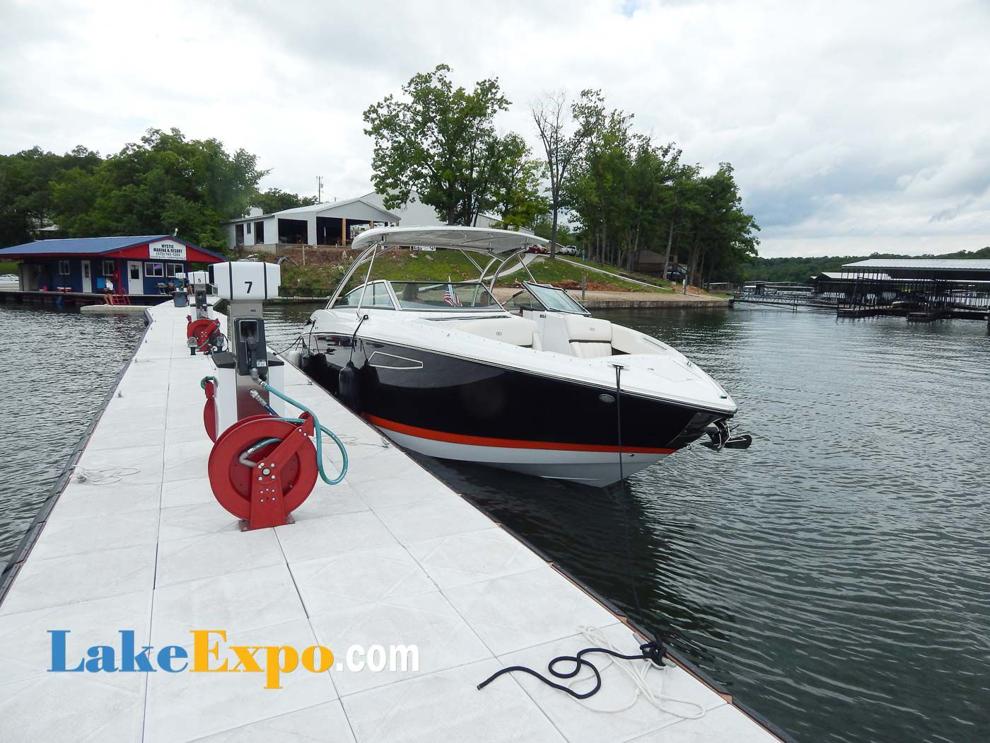 The new Mystic Marina and Resort gas dock is already a busy place. Now open 8 am to 8 pm through Labor Day, they offer both regular 87 and premium 93 fuel. Need ice? No problem, they always offer free ice with a fill-up, and kids can always get a free sno cone. With friendly dock girls, a C-store that is adding products daily, and a variety of cold beverages ready for boaters, Mystic is certainly off to a good start. And of course, what gas dock is complete without dogs? Upon walking inside, boaters are greeted by Nelson and Cooper. Boaters' dogs are always welcome, and Mystic Marina always has dog treats!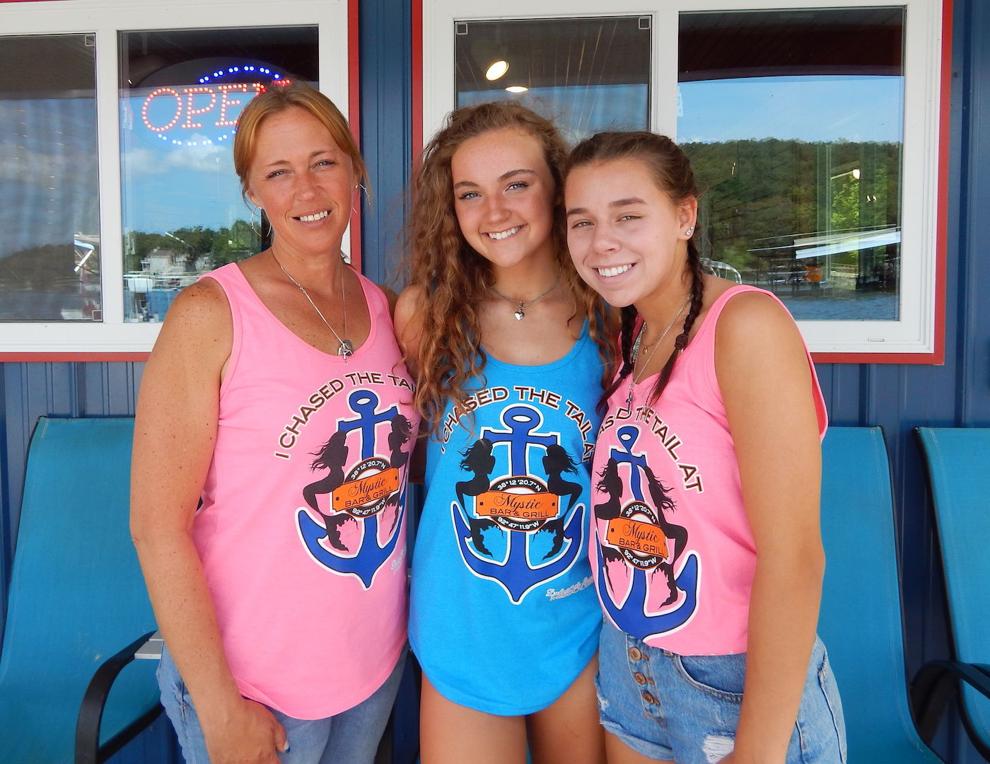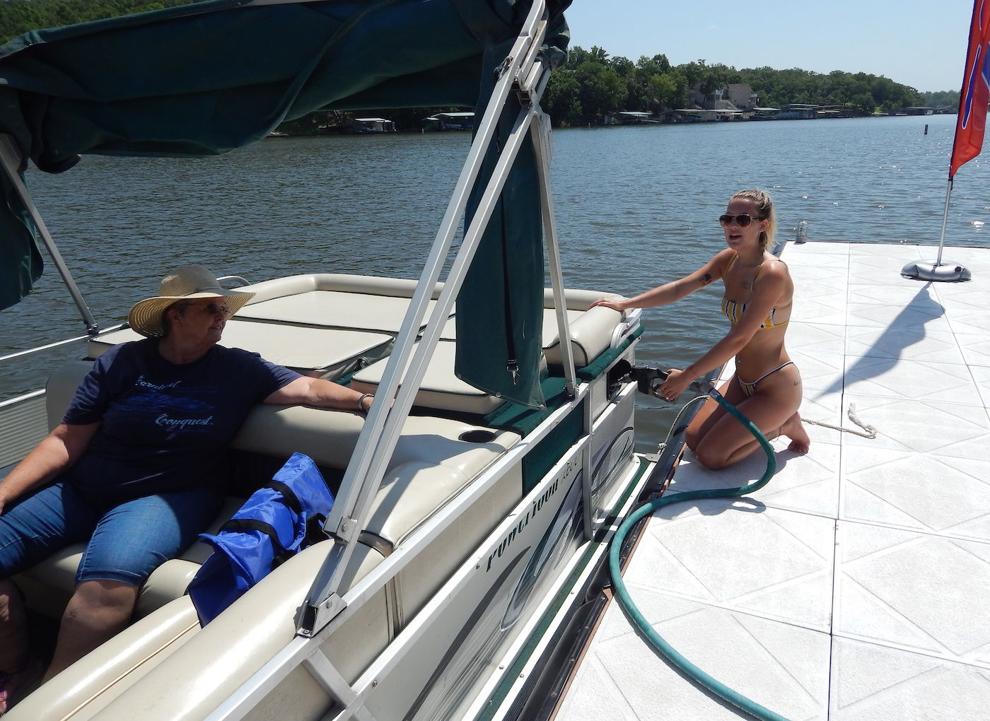 When looking for a place to dock your boat, there are a few basic criteria. You look for quality of docks, safety, convenience and amenities. The docks at Mystic Marina are well-maintained and sit in a quiet cove. Just a 7-minute drive off of Hwy 5 down O road, it is convenient and easy to find. The updated bathrooms and showers are kept clean, with first-class cabins offered too, and an onsite bar and grill coming soon. Mystic Marina offers boat slips from 34 to 40 foot in length, starting at $280 per month.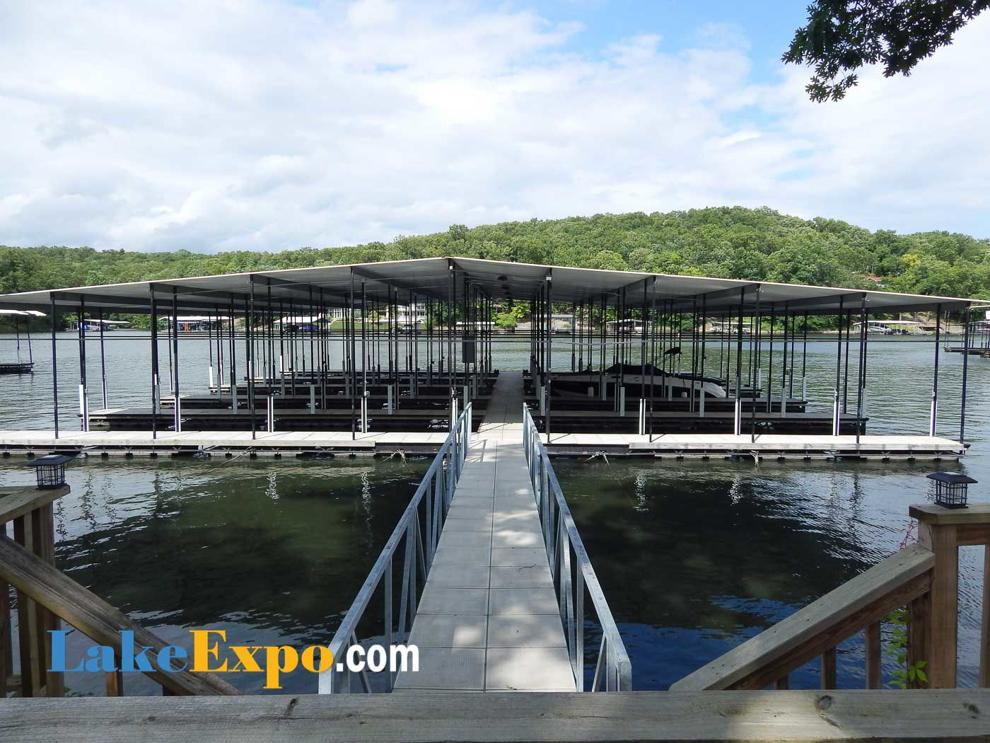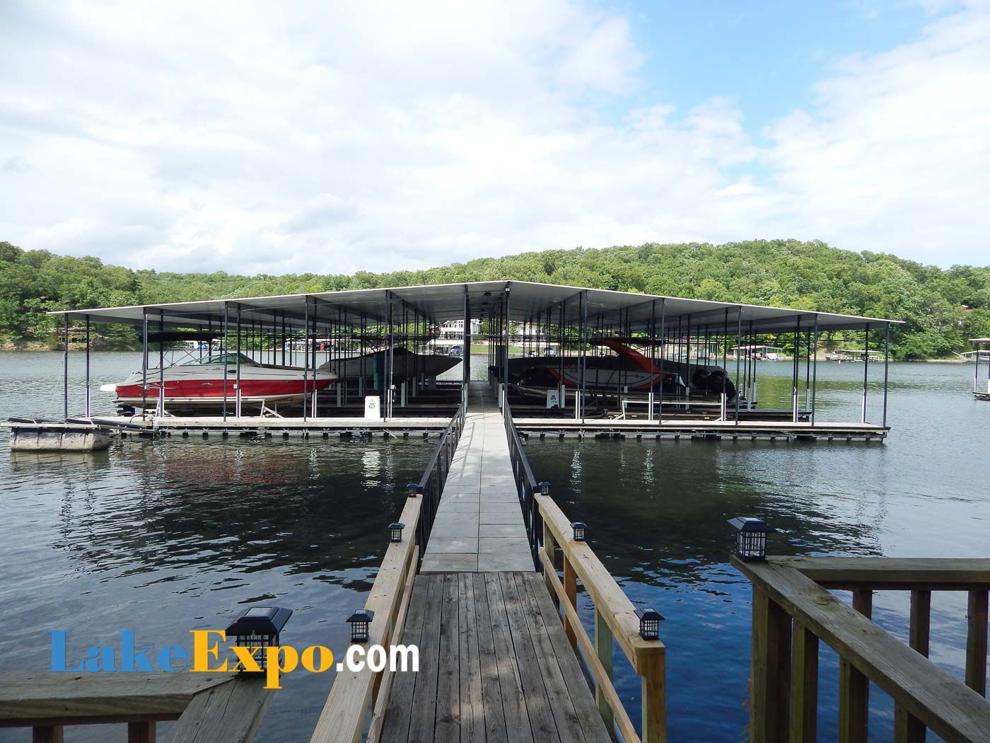 The new bar and grill will be directed by Ed Pagliai, who has run successful sports bars in Iowa. The bar and grill will offer favorite drinks: mixed and (of course) frozen drinks, a full line of domestic beer—Budweiser products, Michelob Ultra, Busch Light, Miller Lite, Coors Light—and a few craft beers in the mix too.
The grill will offer a straightforward menu, with a popular selection of appetizers alongside burgers, chicken sandwiches and ribs.
The bar and grill is accessible by land or water: there is plenty of parking by land, and up to 36 slips available for boaters. The bar and grill will open at 11 a.m., 7 days a week through Labor Day.
So, you have your boat moored at Mystic Marina, and you have friends coming to the Lake… a lot of friends. You don't have room for everyone on the boat. What do you do? Mystic Marina and Resort offers cabins for rent, and they can accommodate up to 16 people.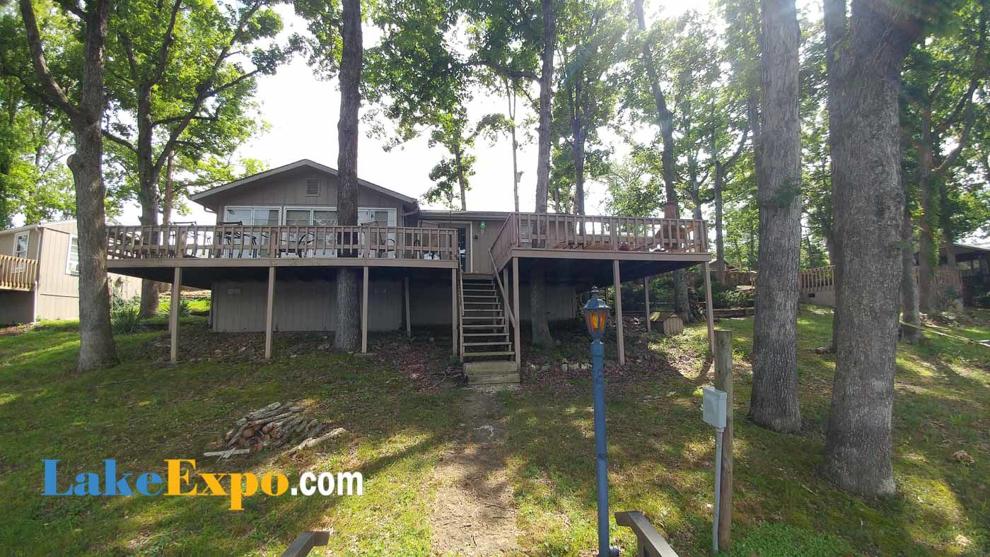 Find pictures, information and pricing on VRBO.com:
Cabin 1: 1610641
Cabin 2: 7837172HA
Cabin 5: 1610810
Cabin 8: 7837308HA
The cabins, docks, and bar and grill all have free WiFi for boaters' convenience.
They say history repeats itself. Thirty years from now, will people talk about the legendary Mystic Marina and Resort? Will they talk about great times, great food, great service? Only time will tell, but Chris and Shannon have certainly set their course in that direction, and are going full-speed ahead.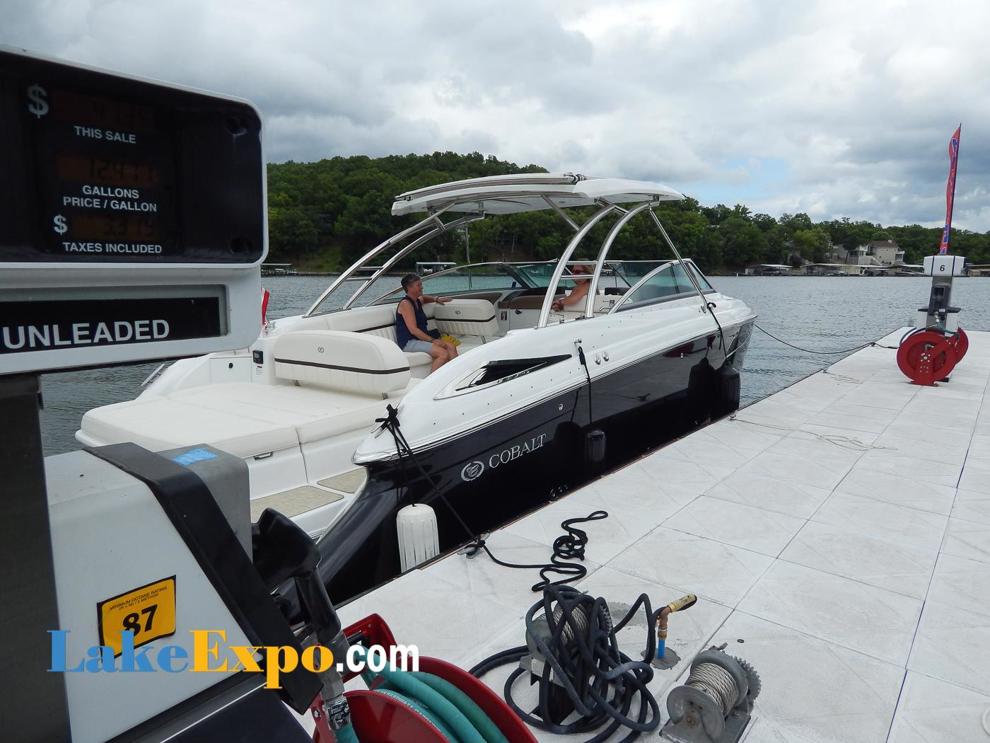 Mystic Marina and Resort is located at 32697 Green Hills Rd., just a short drive down Hwy O from Hwy 5 in Laurie. By water, they are at the 8 Mile Marker in South Buck Creek Cove, less than a mile off the main channel. They can be reached at 573-745-1265. Like their Facebook to keep up with events and specials.
**SPECIAL LAKEEXPO READER DISCOUNT! Show this story on your phone to the fueling attendant at Mystic Marina's gas dock and get 10 cents off per gallon on your fuel!**