The ultimate escape room experience at Lake of the Ozarks, Lake Escape's newest room could be its best yet. This new room — The Blue Cat Cabin — is especially family-friendly, too.
The Blue Cat Cabin continues the tradition of brilliantly fun escape rooms with a Lake of the Ozarks spin. The room begins with the simple premise that the team has been locked out of their AirBnB and has to find a way inside the Blue Cat Cabin. But once you're pulled into a lantern-lit look at this iconic Lake of the Ozarks cabin, the situation quickly moves into a scenario where a casino boat, fishing equipment, and even a firearm play a role!
Without giving anything away… the new room is plenty of fun with mind-bending puzzles (there are a few that'll have you reeling for days afterward!) and clever contraptions that bring exciting twists around every corner. If you're new to escape rooms, Blue Cat Cabin is a great place to start with a 1/10 difficulty rating.
(Ready to go? Learn more and book your escape at lakeescapeloz.com.)
The Lake Expo team found the room challenging, but not impossibly so: we solved it with 10 minutes to spare, and only used two of our three available hints. It was a personal best for our current team and the win felt well-earned (especially after a few of the puzzles left us so stumped that the whole team was staring in silence for what felt like minutes on end as we tried to figure them out!) In his first-ever escape room experience, Lake Expo Editor Nathan Bechtold's 11-year-old son Saylor came along to enjoy the escape room fun. He helped solve several clues and proved Lake Escape's newest room is a blast for families with older-elementary kids and teens.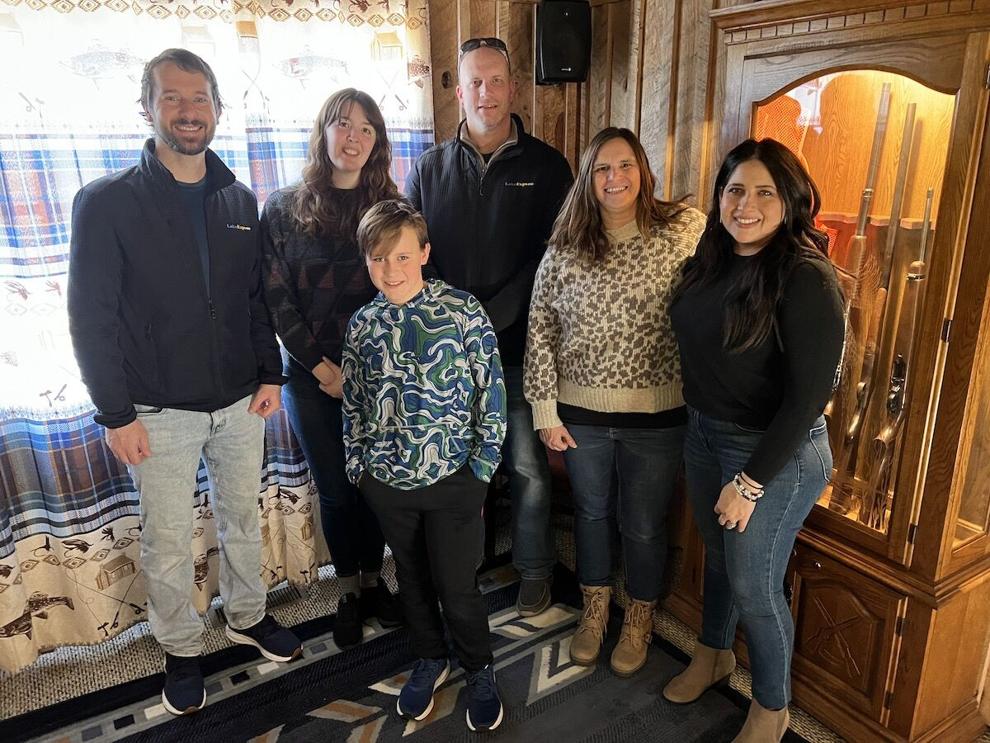 Now, you always want to win — in fact, Lake Escape has a leaderboard in their main, vintage-arcade-game-filled common area. But even if your team doesn't escape in the one-hour allotted time, losing is almost as fun as winning. It might sound counterintuitive, but that last-minute scramble to get the room solved is more than worth the price of admission.
Lake Escape has been creating top-tier escape room experiences at Lake of the Ozarks for years. Located on the Bagnell Dam Strip, Lake Escape offers four different mystery experiences, ranging from 1/10 difficulty to a whopping 10/10 difficulty.
Currently at Lake Escape:
• The Blue Cat Cabin — Complete with chirping crickets and a glowing campfire! — 1/10 Difficulty
• Lakeview Heist — Steal a relic from the museum! — 4/10 Difficulty — 78% Success Rate
• Dr. Lakenstein's Lab — Escape from the mad scientist's lab before it's too late! — 6/10 Difficulty — 70% Success Rate
• Midnight on the Bayou — A downright eerie voodoo-in-the-swamp mystery to solve! — 8/10 Difficulty — 40% Success Rate
The Lake Escape team cycles out one room per year, so if you're an escape room junkie and go through all four, it won't be long before there's another challenge to conquer. They also offer a mobile unit to bring an escape room to you!
So if you've got a passion for puzzles or are just looking for something new to do on a rainy day, Lake Escape is the way to go. Try out Blue Cat Cabin and see if you're a better puzzle cracker than the Lake Expo team!
Learn more and book your escape at lakeescapeloz.com.
It was the biggest art heist in American history. Rembrandt's Storm on the Sea of Galilee wa…
Put it on your "must do" list next time you're looking for fun at Lake of the Ozarks. Lake E…
The brig on a pirate ship. Your grandfather's maybe-mobster hideout. A Lake twist on Dr. Fra…