The brig on a pirate ship. Your grandfather's maybe-mobster hideout. A Lake twist on Dr. Frankenstein's laboratory.
At Lake of the Ozarks' only escape room, Lake Escape, you get the choice of solving clues to escape from one of these three rooms. Each room is filled with secret locks, brain-bending codes, puzzling puzzles, and countless "aha!" moments. The only trouble: how to choose which room to escape from, first.
The national escape room craze came seemingly out of nowhere, and in a matter of a few years, you could hardly find a city or vacation destination without an escape room… or three.
Lake Escape, located at 1384 Bagnell Dam Blvd, in Lake Ozark, first opened in April of 2017. That first year began with a single escape room experience. It was a hit, and Lake Escape staff have added a new room every year. That gives locals several options for a fun night out or a work team-building activity, and vacationers have a fresh experience every summer.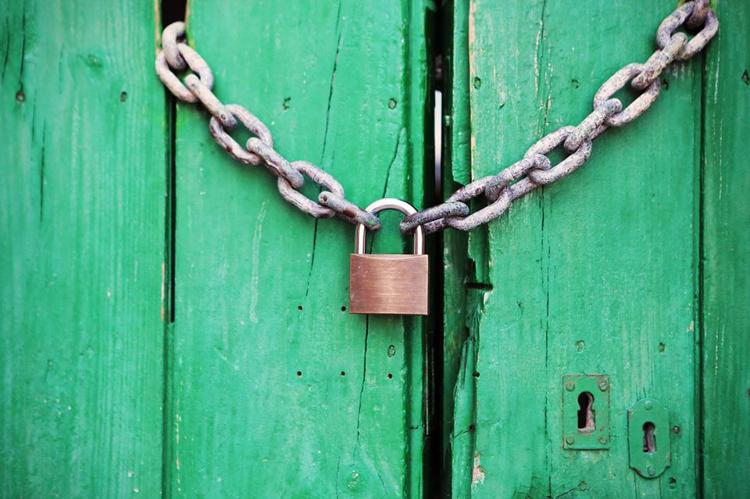 Each escape room at Lake Escape actually consists of two (or more!) rooms from which you and your team will need to escape, in 60 minutes or less. The three rooms are: Lost at Sea, Dead Man's Hand, and Dr. Lakenstein's Laboratory. (Worried about feeling trapped? Don't: there's always a door that stays unlocked, in case someone needs to make an emergency exit.) Before beginning your escape, you'll watch a clever intro video with a few crucial tips to get you in the right mindset. Then you step into the room, the door is shut, and the clock begins. If you get stuck, there's no shame in calling out for help: you get three hints, which will display on the in-room screen.
Not every team escapes the room in an hour, but it's definitely possible. There are just the right amount of clues to make escaping before the clock runs out challenging, but not impossible.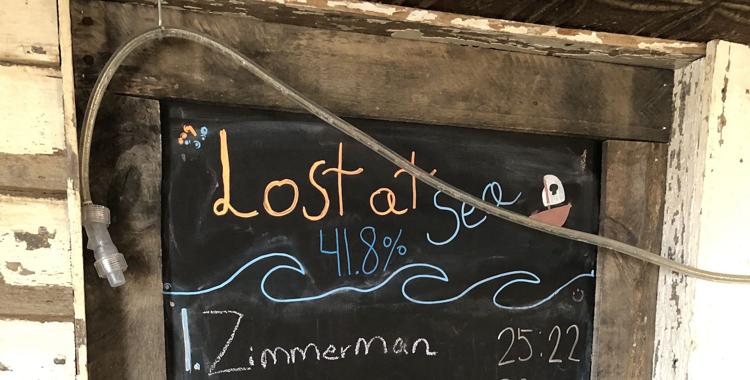 (For what it's worth: the LakeExpo 4-person crew tried all three escape rooms. We got stuck on Lost at Sea, and were close but not quite there when time ran out. We got in the groove with Dead Man's Hand and made it out with nearly 10 minutes to spare. Dr. Lakenstein was the heartbreaker: we were in the middle of inputting the solution to the final puzzle when we hit the 60-minute mark!)
Each room is brilliantly put together, with such authenticity it actually creates a sense that you're "there." Hanging lamps flicker in the dimly-lit, plank-lined brig of the pirate ship in Lost At Sea. Sounds of a creaking ship and ocean swells play over speakers nestled inconspicuously in corners. You almost feel as though the room is swaying like a ship at sea.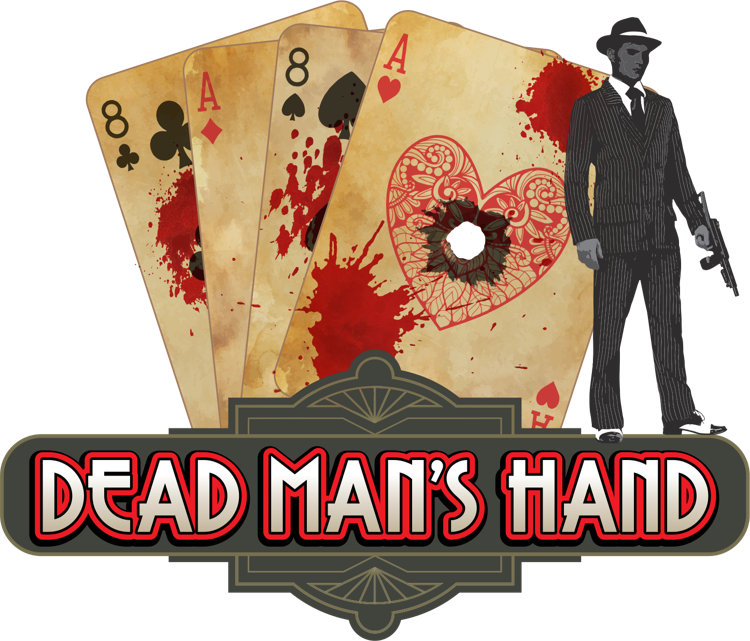 In Dead Man's Hand, deciphering clues and finding hidden codes left behind by your grandfather (God rest his soul) is such a consuming task that you begin to admire the old man's ingenuity. And Dr. Lakenstein's laboratory carries all the telltale signs of a mad scientist.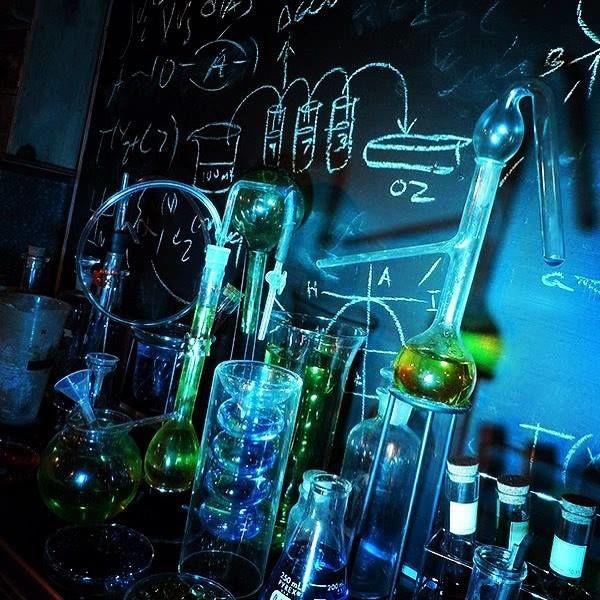 You'll need to solve dozens of clues to escape every room, which means there's an "Aha!" moment every minute or two. Once we escaped (or didn't…), the LakeExpo team had time to marvel over the incredible attention to detail and complexity of the clues. Hidden switches are frequently activated by a combination of actions and code inputs (it's tough to explain without giving the puzzle away). Often, you don't even realize a certain object is a secret compartment or switch, until it suddenly begins moving after you input a code. It leaves you wondering: how did they do this? The answer, says Adam Shields, General Manager at Lake Escape, is Raspberry Pi: the easy-to-program, credit-card-sized computer often used to teach coding, and capable of running custom-coded functions. So when you input a code sequence in a Lake Escape room, a hidden Raspberry Pi is reading it, and unlocks the next lock or compartment once you've gotten the code right. Those coding skills are courtesy of owner Drew Busen. "It's because of him these rooms are as good and intricate," Shields said.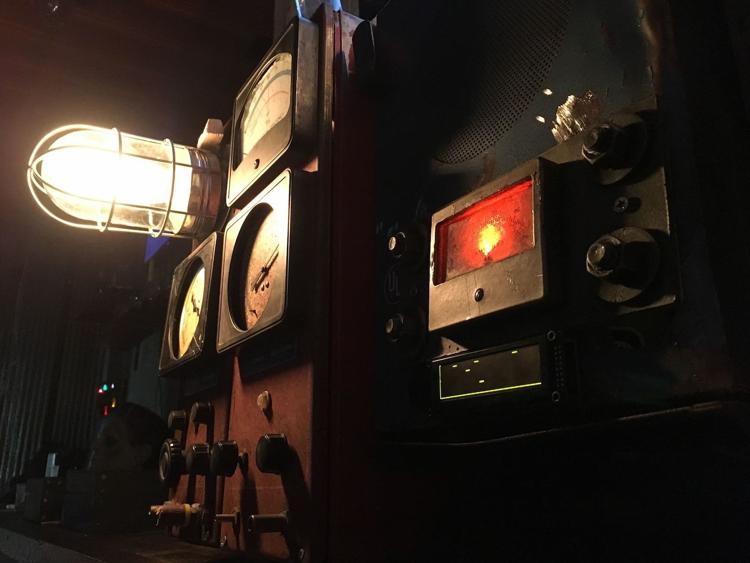 Lake Escape's experiences are top-notch. The staff attends annual escape room conferences (yes, those are a thing) to learn new puzzle concepts and buy new, unique room elements and switches. "A lot of time and dedication went into these rooms," Shields said. "We are constantly building more and adding on to bring the best immersive experience to everyone."
One element in the Dead Man's Hand room (it's a musical object… you'll know it when you see it) is especially impressive, and Shields said they designed it themselves. "We currently don't know of another escape room having a puzzle like that," he said proudly.
In addition to their three rooms, the Lake Escape team is putting the finishing touches on some new mobile puzzles. These allow them to bring an escape room anywhere. "The Jail Cell" is a 15-minute escape room especially well-suited for festivals and gatherings. The other, "Sensory Overload," pits two teams against one another, testing the five senses in a race to see who is quicker on their feet, with a prize for the winner at the end. "They are perfect for corporate parties as well as other private events," Shields said.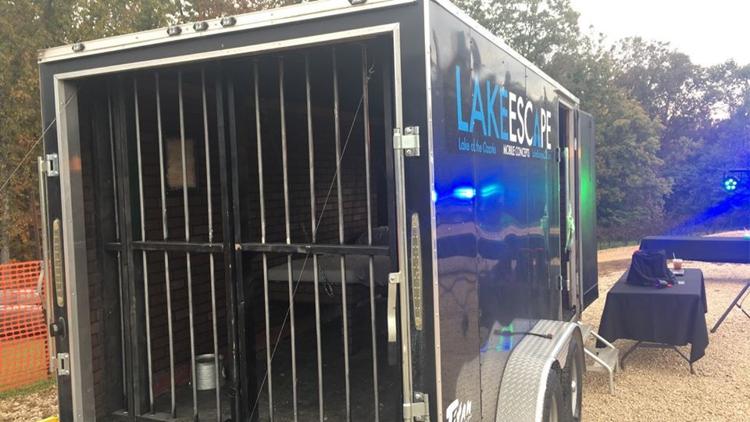 The brilliance of the escape rooms is the very specific thrill humans feel when we solve a problem. It's the joy of the "aha" moment, and it has a certain addictive quality: after finishing one Lake Escape room, you'll soon be a craving another!
Reserve your Lake Escape experience, and buy Lake Escape gift cards at LakeEscapeLOZ.com.