LAURIE, Mo. — When Capricorn Insurance expert Laura Peretic stressed the importance of life insurance with New York Firefighter Frank Palombo, in the months just before 9/11, she had no idea how his decision would dramatically affect his family. Palombo was married with 10 children, ranging in age from six months to 18.
"It was stressful. I worked hard for him," Laura remembered. "He wanted me to change the wording in an amendment letter at the last minute, and then it took faxing to three fire stations before he got it and finally signed the policy, on Aug. 31, 2001."
Eleven days later, at age 46, Frank was one of 343 brave firefighters who were killed responding to the World Trade Center on September 11, 2001.
"I remember standing in my living room before work saying, 'Oh my God!' as I watched the second plane hit the tower," Laura said. "As the second plane exploded into the second building, my thoughts flew to Frank. I knew he was in Manhattan. I saw the firefighters rushing to the scene. Then I watched in shock as an airplane hit the Pentagon. Then the fourth plane, initially flown toward Washington D.C., crashed into a field."
Two weeks later, Laura received a telephone call from Frank's brother-in-law. "My heart stopped," Laura said. "I couldn't breathe, and I started to cry."
"They have not found him yet," he told her. "I want you to notify the claims department that I will be calling on behalf of his wife, Jean Palombo." Laura did.
"This is one of the reasons I do what I do. I am so thankful he was covered," Laura remembered. "The money will never replace him, but at least his family could meet their immediate financial obligations."
Since then, Frank Palombo's son, Thomas, has chosen to go into the fire service. "I want to be surrounded by the same group of guys that are like my dad," Thomas said in a CNN interview. "He was my hero before he died. He was my hero because of the man he was." He wears his dad's badge number. Sadly, Jean Palombo passed away in 2013.
Laura points to Frank Palombo as an example of her mission: to be a guide for people, as they make decisions about insurance that will affect their family, often when they least expect it.
From knowing what is covered in the most basic health coverage, to protecting financial security in the case of unexpected loss, to insurance for people with current health problems, Laura can provide solutions, having been a licensed insurance professional since 2000, when she began her insurance career in Chicago, Ill. That's where she helped Frank Palombo with life insurance, less than two weeks before his death at the twin towers. She now operates Capricorn Insurance Agency, LLC in Laurie, Mo., at Lake of the Ozarks, where she is still helping people understand insurance and their options.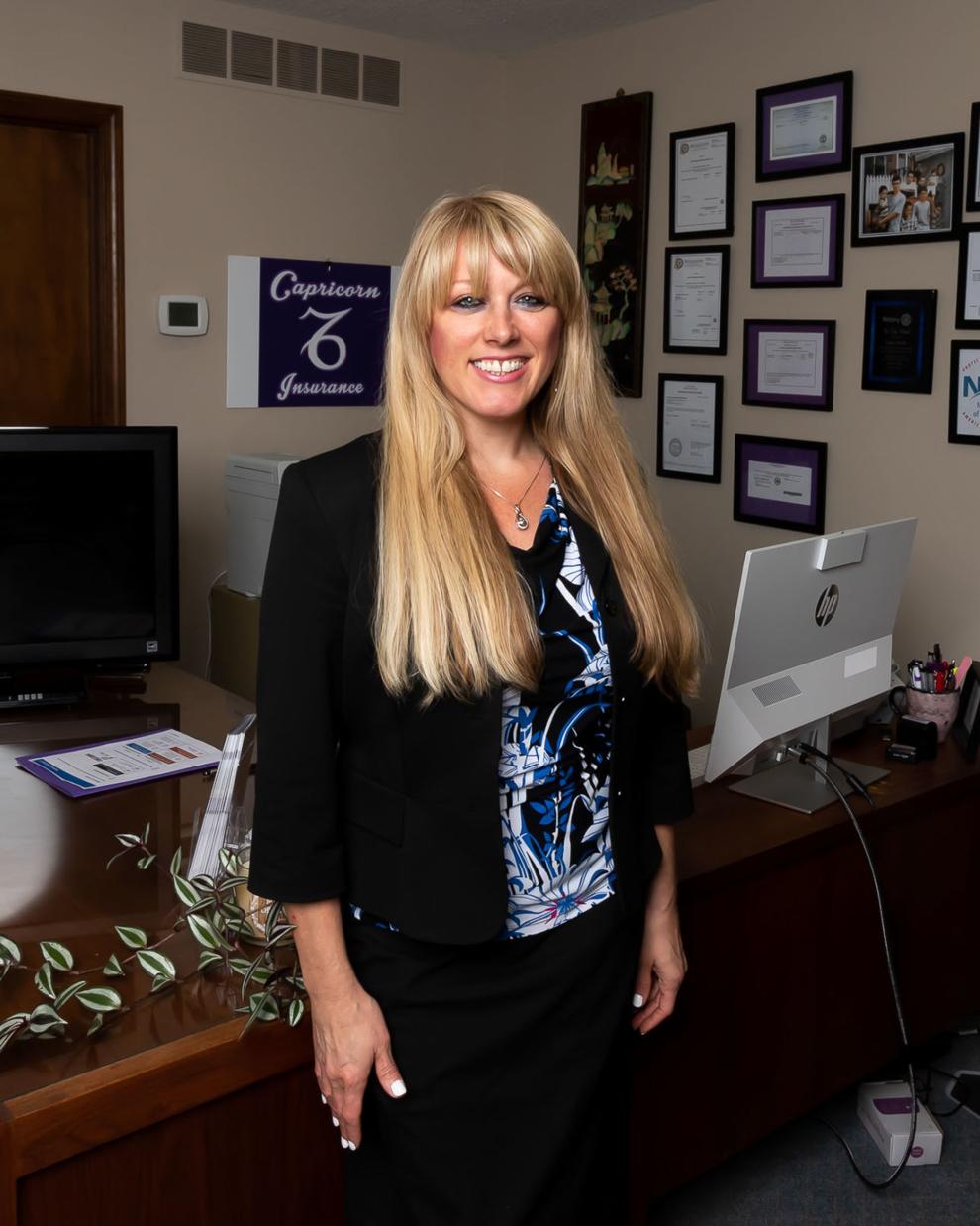 "I understand why people get confused. There are so many options and the laws and coverages are constantly changing," Laura said. "It is my job to keep up to date and take the stress off my clients."
She points to the pile of new regulations and changes coming in 2020, and the fact that many people are overpaying or not taking advantage of all the benefits that belong to them, such as income-based programs that pay for some of the cost of Medicare. There are also optional copays, deductibles, cost-shares and supplemental plans that can be used to compliment Medicare and other insurance coverage.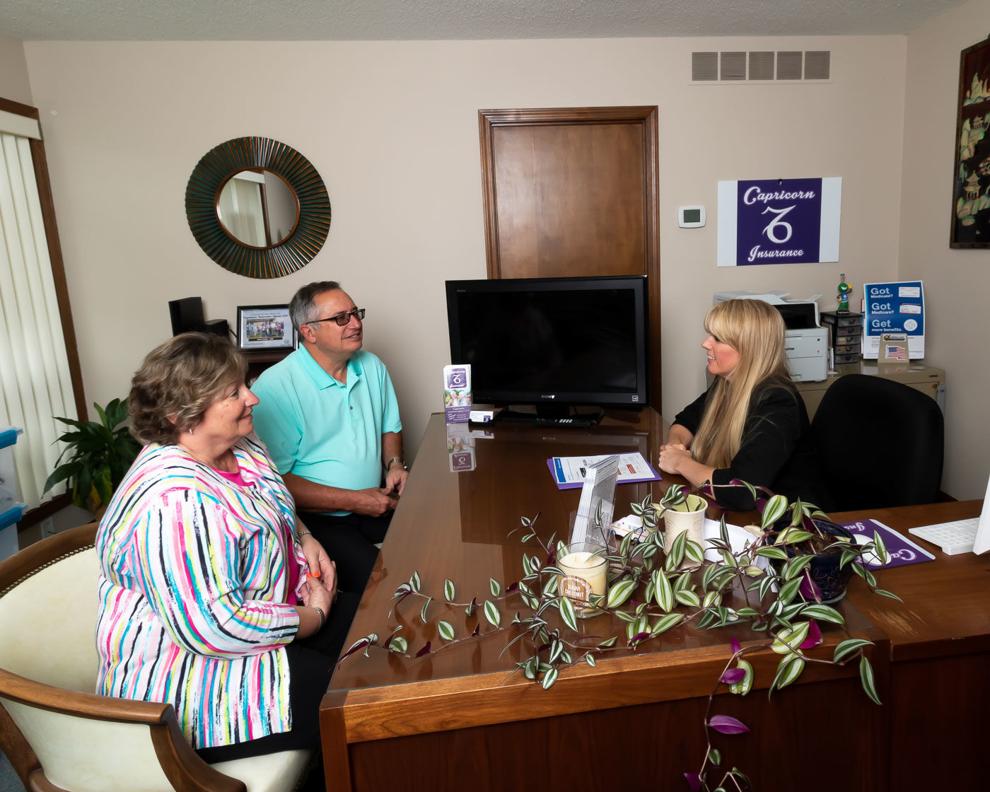 "I enjoy helping people have peace of mind in making difficult life decisions that affect their overall finances and quality of life," Laura said. "There are ways to structure your policy to extremely maximize your benefits and lower costs."
To schedule an appointment to sit down and talk to Laura one-on-one, to compare plans and discuss changes, or for assistance with enrolling for the new year call 573-207-8178 or visit CapricornInsurance.net for additional information. Capricorn Insurance Agency, LLC is located in the U.S. Bank building, at 409 N Main St. Ste. B, Laurie, MO 65038.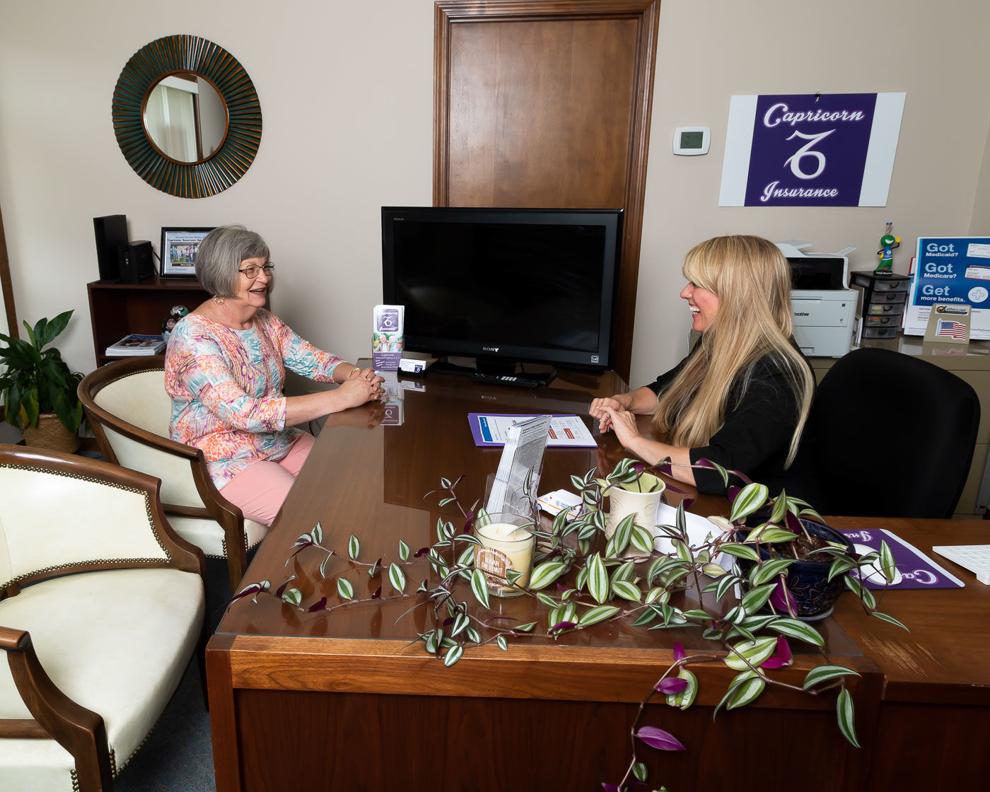 Make an Appointment Today to Discuss Any of the Following Opportunities:
Prescription Drug Plans – Find out which plan best covers your medications
Hospital Indemnity Plans – A daily benefit that pays you for uncovered out of pocket expenses
Annuities – A secure policy that you invest in to receive fixed payments, now or later, like a bank account, that earns interest
Employer Group Health Insurance – The most competitive products for employers with 2 to 2,000 plus employees. 
Accident Disability Insurance - To cover your paycheck when injured on or off the job
Final Expense Plans – To safeguard your loved ones and cover burial expenses
Dental, Hearing and Vision Plans – For optimal aural, oral and optical health
Cancer and Heart Catastrophic Diagnosis Plans – To help you and your loved ones with medical and non-medical out-of-pocket expenses associated with a devastating disease
Recovery and Long-Term Care Plans – To provide protection of your dignity, assets and legacy when you reach retirement age, for long term or short-term custodial care, not covered by Medicare.