At Lake of the Ozarks, the market has never been better for lakefront home owners to turn their docks into cash and make room for a new floating oasis. Boaters attuned to the "Lake Life" upgrade for all kinds of reasons: more wells, swim decks, dock bars, and better-built structures for rough water.
View Pre-Owned Docks, Lifts and Slips for sales at DockRealty.com
Why is it a good time to sell your dock? Well, the inventory of pre-owned docks is low, according to Dock Realty, the undisputed leader in brokered docks at Lake of the Ozarks. Dock Realty has served more than 13,000 clients and transacted $60 million in the last 18 years.
"We literally have buyers waiting for used docks to hit the market," said Dock Realty Founder Dave Hotz. "Boaters looking to sell their docks are likely to see it happen fast."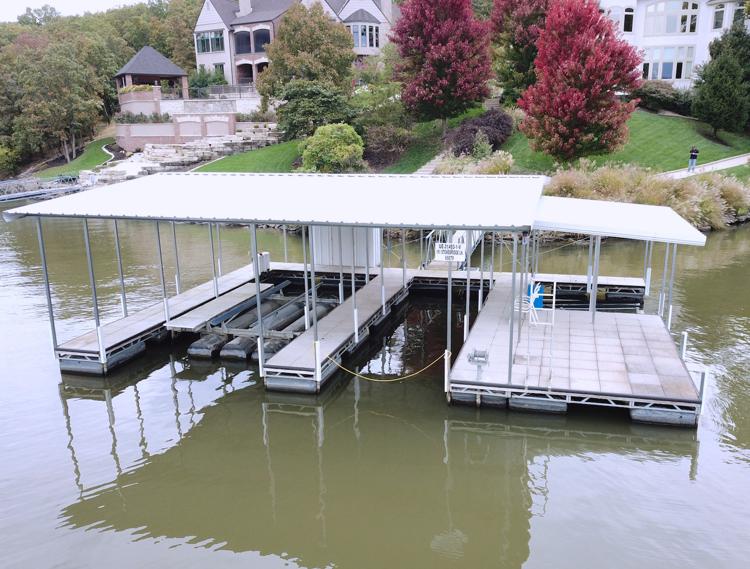 The same goes for pre-owned boat lifts, he added: inventory is way down, due to the increase in boat sales.
In what can best be boiled down as a seller's market, Hotz says Dock Realty has had its best off-season ever and is looking for new listings as spring brings a flood of new buyers.
Dock builders are getting booked as well, but several can still get new docks delivered by summer, so moving the old to make way for the new means hiring the right dock broker. "A lot of the time, sellers find their next dock right here within our listings," Hotz said. "It just depends what they're looking for."
As hot as the market is, Hotz says sellers must be realistic and take professional dock appraisals seriously.
"Buyers are going to look at the price of used docks and compare them to what they're going to pay for a brand new one built to their personal specs," Hotz said. "We know how to value docks right, so they're the most likely to move on the seller's timeline."
Dock Realty literally made the market for brokered docks and lifts in 2003 at Lake of the Ozarks, consolidating inventory and bringing it to boaters online.
Not only does the company handle smooth transactions, it also assists in navigating permits with Ameren Missouri. Anyone who has replaced or modified a dock at the Lake knows that permitting is essential to avoid expensive issues with the utility company responsible for managing the shoreline. Having an expert on your side makes all the difference.
"Dock Realty is much more than a listing service. Think of us as a concierge service for dock buyers and sellers," Hotz says. "Dock Realty will help in every aspect of the selling and buying process, from photographing the dock to issuing the bill of sale and assisting in the move and obtaining the necessary permits. Dock Realty utilizes an escrow service to insure your funds are protected until you get possession of your new dock or lift."
(Dock Realty can be reached at DockRealty.com, info@dockrealty.com or by calling 1-866-362-7589).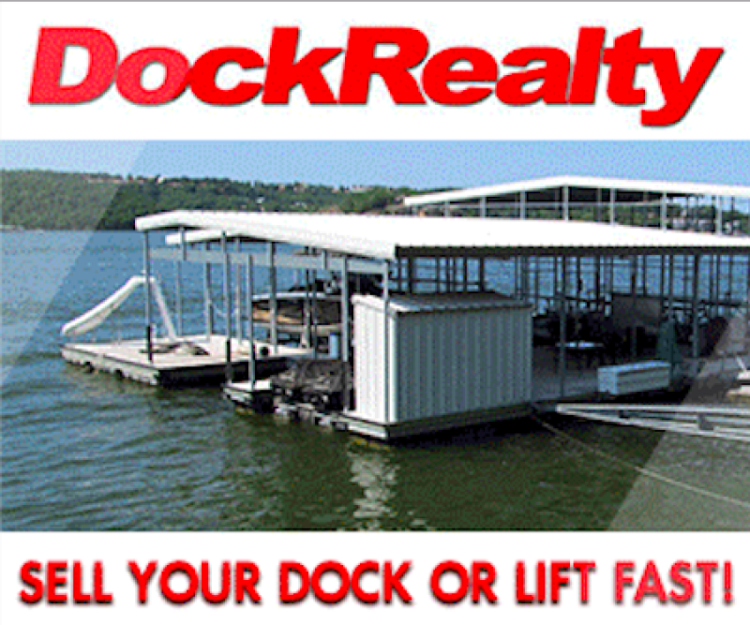 Dock Realty is a huge online broker for new & used boat docks, slips, lifts & accessories. We are much more than a listing servi…