The holidays can be stressful. Scratch that. It's 2020. The holidays will be stressful. But why stress during one of the best parts of the season, decorating? The staff at Evergreen at the Lake, Lake of the Ozarks' home decor center located in Osage Beach, has 5 tips to help Lake homeowners de-stress their holiday decorating and ensure that there really is "no place like home for the holidays."
Following these 5 simple tips will turn you into a holiday-decorating pro this year.
Tip 1: Plan your holiday décor before Thanksgiving.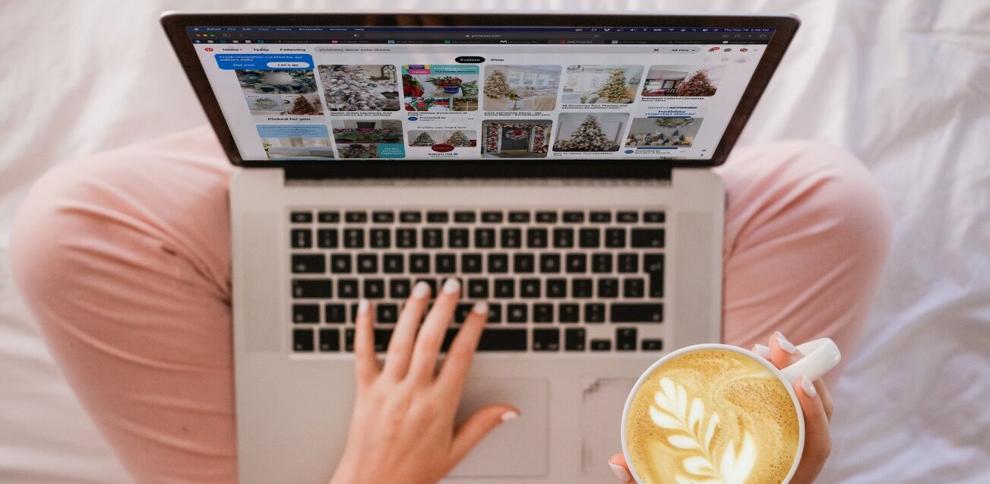 It is completely understandable that you do not want to think about Christmas until after Thanksgiving. But Evergreen recommends you consider your holiday décor before you carve the turkey.
Why?
A large majority of retailers, including Evergreen, travel to trade shows and purchase their holiday merchandise early in the year, meaning that the 2020 holiday trends were decided and set back in 2019.
These products are placed on showroom floors in stores across the country well before Thanksgiving. This allows savvy decorators the opportunity to buy up all the trendy décor prior to you dusting off the red and green storage containers in your attic. By the time you see these beautiful trends pop up in your News Feed, most retailers are running out of inventory, and you are left putting out the same old décor that you put out last year (and the year before).
Plan your holiday décor well in advance to guarantee that everyone will be talking about how beautiful your home is and how great you are at decorating it. 
Tip 2: Be sure to decorate these three areas of your home well.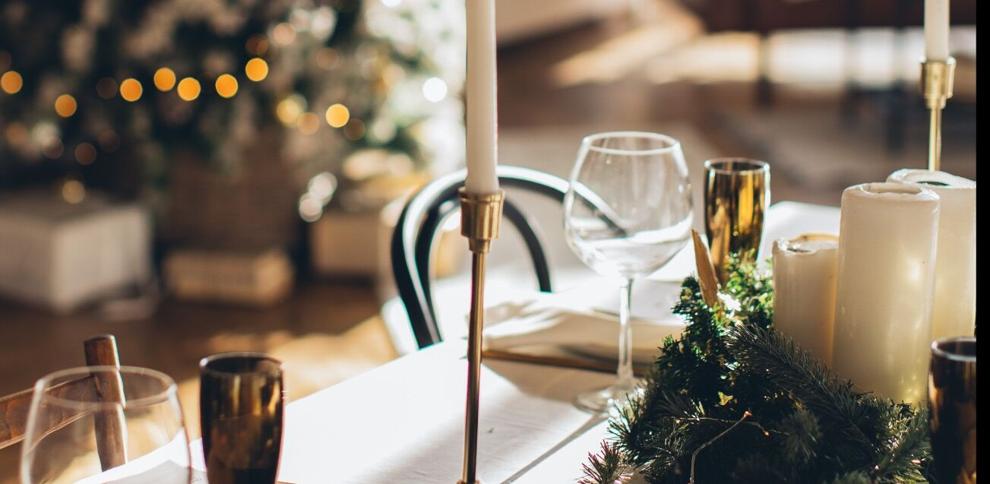 The trifecta of a well-decorated home; the fireplace mantel, the front door, and the dining room table. These are the three most judged, and typically, most over-decorated areas of the house. Here are a few tips for decorating each.
#1 - The Fireplace Mantel
Tip 1: Keep it simple.
Tip 2: Use a simple garland with decor that varies in shape and size.
Tip 3: Group decor in odd numbers. Unless your mantel is huge, your groups should probably not exceed three items.
#2 - The Front Door
Tip 1: Keep it simple.
Tip 2: Be sure to use buy the right size wreath. Most front doors are 36" wide and can easily hold a wreath up to 28" in diameter. Wreaths that are too small look disproportionate to the door and do not offer the welcoming feeling that a wreath is supposed to bring to the entrance to your home. 
#3 - The Dining Room Table
Tip 1: Keep it simple. (We keep repeating it, but we really mean it.)
Tip 2: A simple runner, some holiday foliage, and a beautiful centerpiece is all you need to make your dining room table look warm and inviting.
Tip 3: Keep it simple.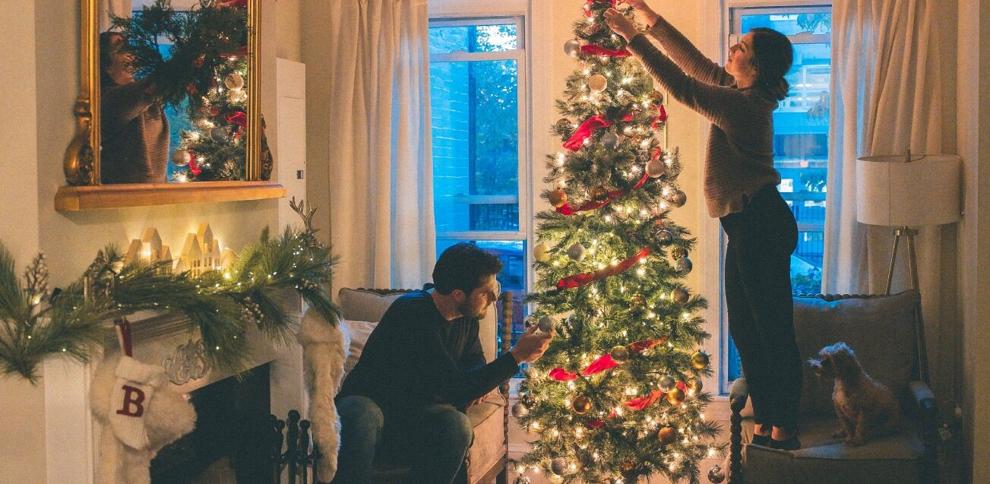 "Perfection is achieved, not when there is nothing more to add, but when there is nothing left to take away." – Antoine de Saint-Exupery 
If it feels like you have "over-decorated," you probably have.
Recommendation: Start with a blank canvas.
Clear everything off those three key places: your dinner table, mantle, and front door. Start by placing the "must-have" decor first. Then, place supplemental decor around it. If it starts feeling over-decorated, start removing elements until, as the famous poet and author of The Little Prince might say, "there is nothing (unnecessary) left to take away."
Pro-Tip: Once you are finished decorating, pull out your phone and take a picture. It allows you to view your decor from a different perspective. If you wouldn't share the photo on your News Feed, add or remove elements until you would. If you're still not sure what to do, bring the photo into Evergreen and our wonderful staff will help you turn your house into a home worth sharing.
Tip 4: Switch it up. It doesn't have to be all red and green.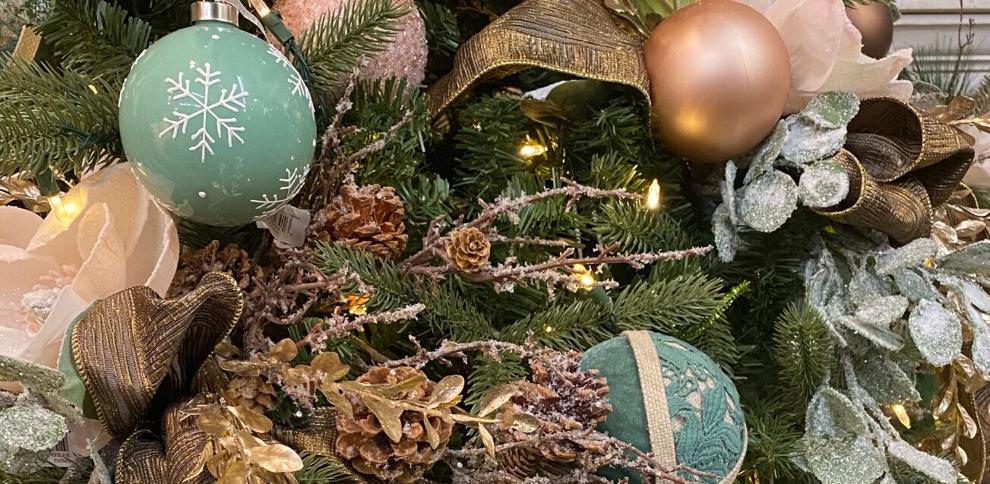 Trends are rarely "traditional." If you want your holiday decor to stand out, switch it up. 
Evergreen recommends creating a color scheme as part of your holiday decorating plan. This makes purchasing your new decor simple.
Pro-Tip #1: Creating a color scheme may sound difficult, but it can be quite easy. Simply pair a color (or two) with a metallic that the colors pair well with. i.e., Blue & Silver; Rose Gold, Teal, & Chocolate; Orange & Silver; Gold & Gray, etc.
Pro-Tip #2: Incorporate this year's color scheme when you wrap your presents.
Pro-Tip #3: If you wait until the last minute to wrap your presents, wrap some empty boxes early and stick them under the tree. It will bring your tree to life and make your friends and family think that you're a pro at this whole holiday thing.
Tip 5: Add natural elements.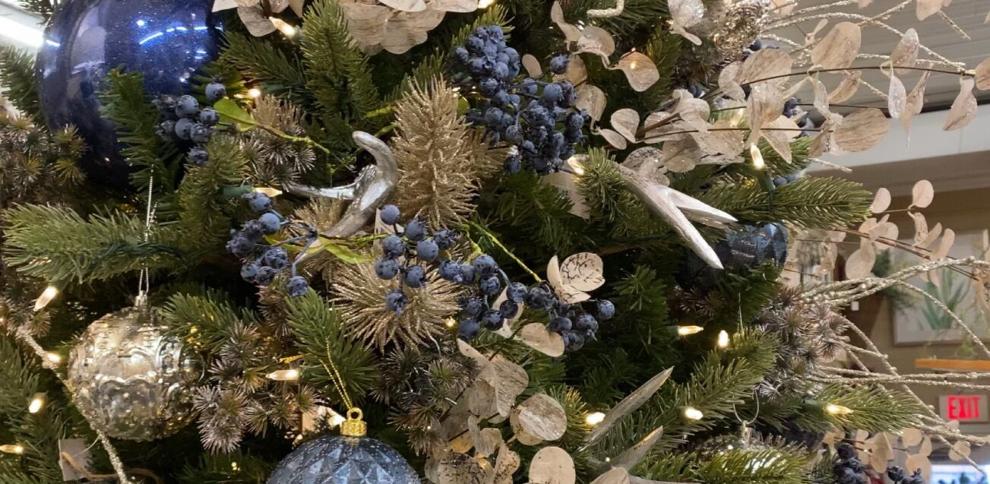 Natural elements define the holidays (trees, wreaths, mistletoe), but it is easy to forget how much warmth they add to your home. The Flower Bar at Evergreen has been seeing a huge draw towards anything covered in snow, frosted berries, frosted eucalyptus, pine needle stems, pinecones, blueberries, bare sticks, and simple wreaths.  
Pro-Tip: Add silk stems to your Christmas tree. It will give the tree more dimension, add texture, and look absolutely stunning.
For more tips and holiday-decorating advice, visit our amazing staff at Evergreen in Osage Beach or follow us on Facebook and Instagram.
We look forward to seeing you and want to wish you a very Merry Christmas and Happy New Year.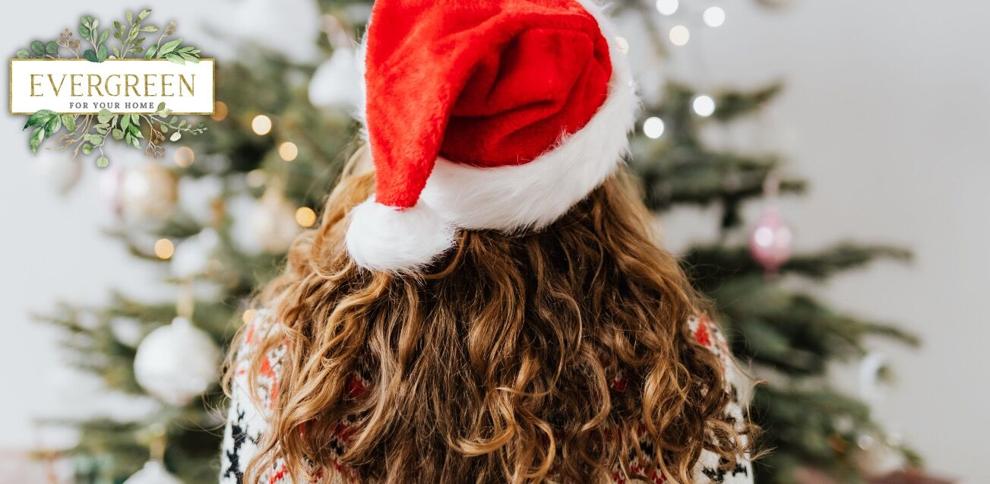 *Evergreen At The Lake*
LOCATION: 6711 Highway 54 West, Osage Beach, MO 65065
HOURS: ​Monday - Saturday 9 to 5, Sundays 11 to 5