Rick and Erica Butkovich's boat flooring had seen better days. But in looking at their options, they became frustrated with most of the options they found. They knew they didn't want the typical EVA foam flooring, which soils easily and is almost impossible to clean. Then they found AquaTraction, long-lasting boat flooring made out of a 100% Polyethylene (PE) formula.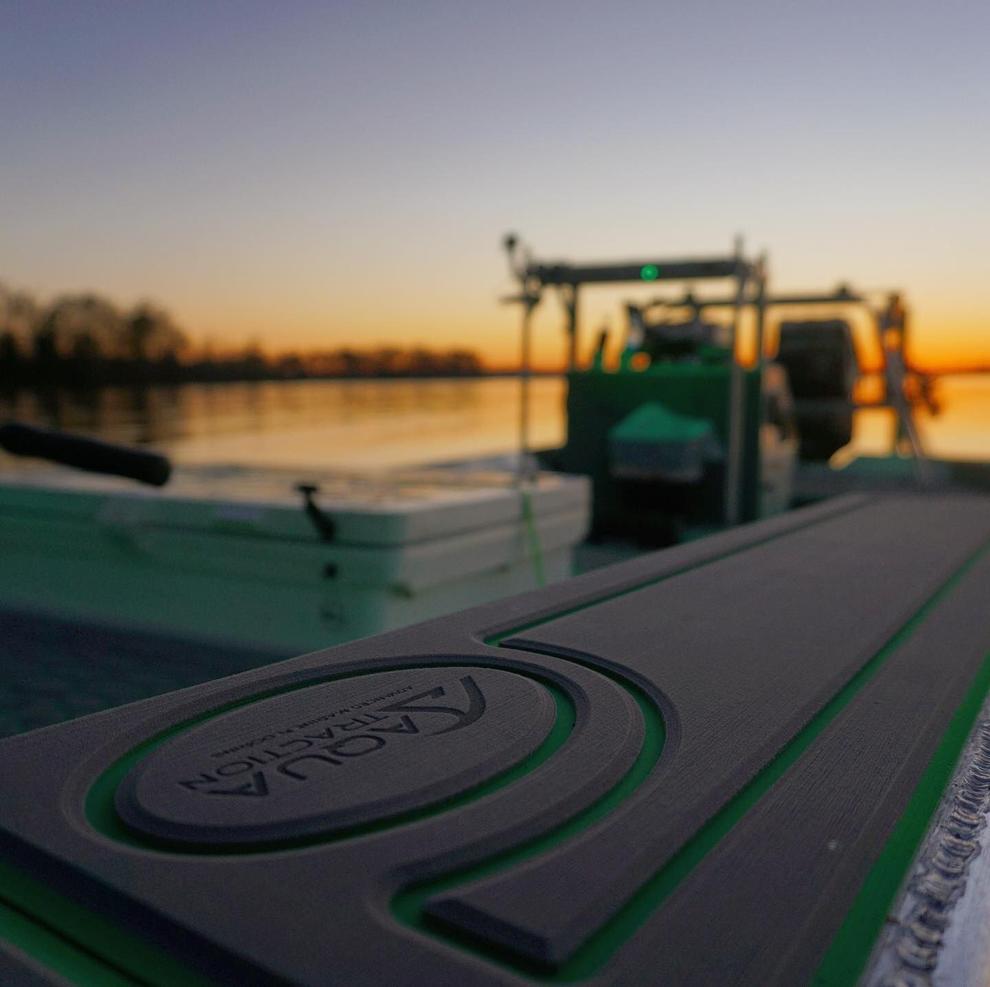 After talking to AquaTraction the Butkoviches knew every Lake of the Ozarks boat owner needs AquaTraction flooring. The durable surface is stain- and UV-resistant – perfect for those hot, sunny summers at the Lake. The traction is ridiculously good even when submerged in water. So, they started Nauti Renovations and became the exclusive AquaTraction dealer for Missouri and the surrounding vicinity.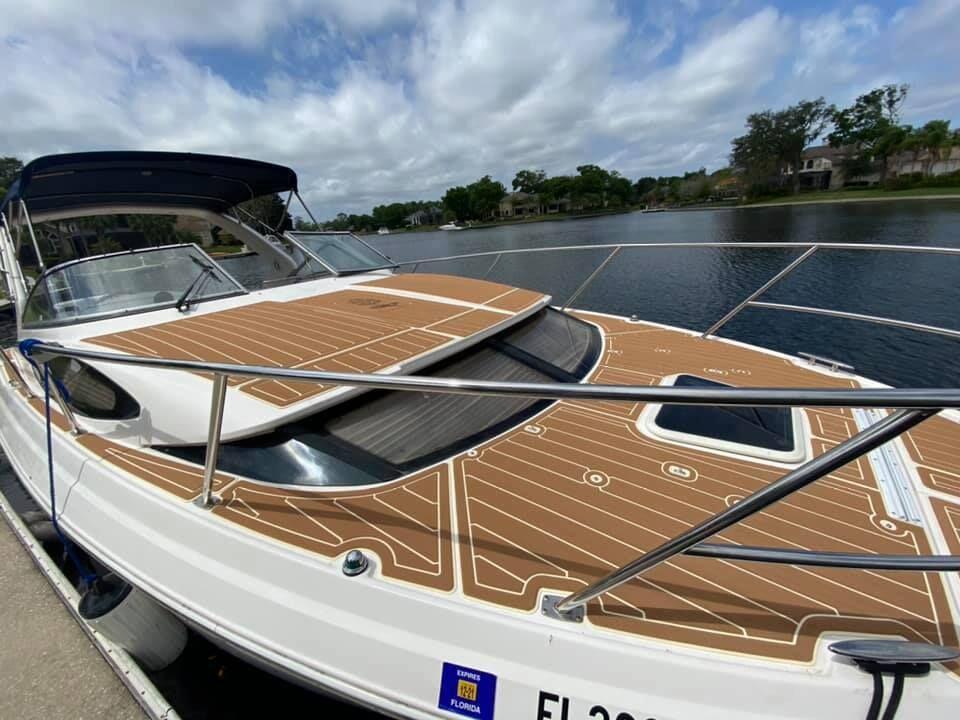 Lake of the Ozarks boaters love their boats, and when it's time for a flooring upgrade, AquaTraction is tailor-made for the job. Rick and Erica come out to take a digital scan of a boat's floor, then convert it into a CAD drawing. The flooring is then precision-CNC cut and backed with 3M PSA (Pressure-sensitive adhesive) that is designed to withstand even the harshest marine environments. Within three short weeks, Nauti Renovations is ready to install the new flooring, and boaters can cruise the Lake this summer in style.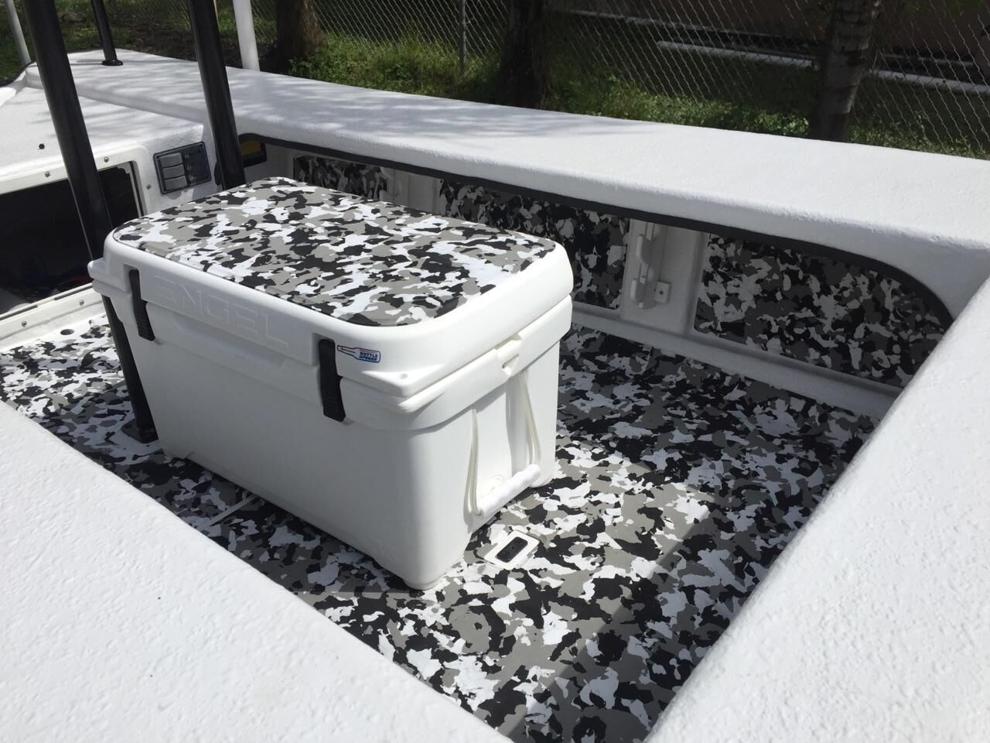 AquaTraction got started when two fishing guys in Minnesota wanted a stain-proof foam flooring for their boat. They did some testing on the 100% Polyethylene product and took it down to Florida. Squid ink, cutting bait, and fish blood didn't faze this product.
Erica explains: "If this flooring can survive a fishing boat and not need more than a stiff brush, dish liquid and a hose to clean it, then spilling red wine, sunscreen, and grease/oil on it won't be a problem either – and we have a video to prove it. Just call us and we'll send it to you."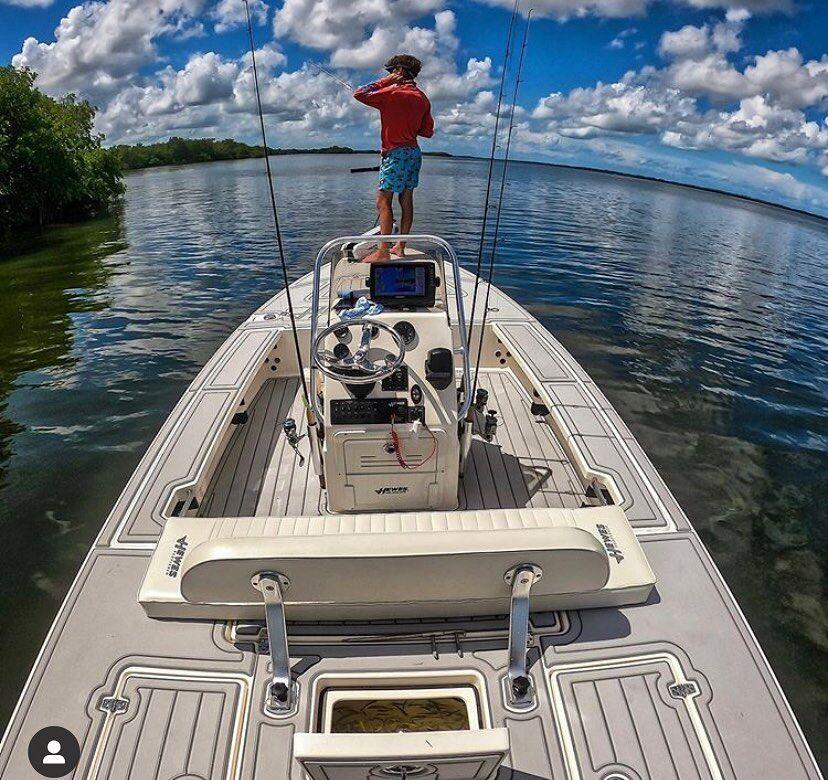 Boaters love AquaTraction flooring's faux teak design — which looks like original teak planks. However, the patterns are completely customizable. Which means boaters can design their flooring any way they like. The cost of AquaTraction flooring is only slightly more than the other brands and products on the market.
Erica says Nauti Renovations is known for their excellent customer service. Boaters can expect they will keep their scheduled appointments and meet their deadlines. Since all of Nauti Renovations' jobs are 100% custom, there is a constant line of open communication before, during, and after the job is completed to answer any of their customers' questions.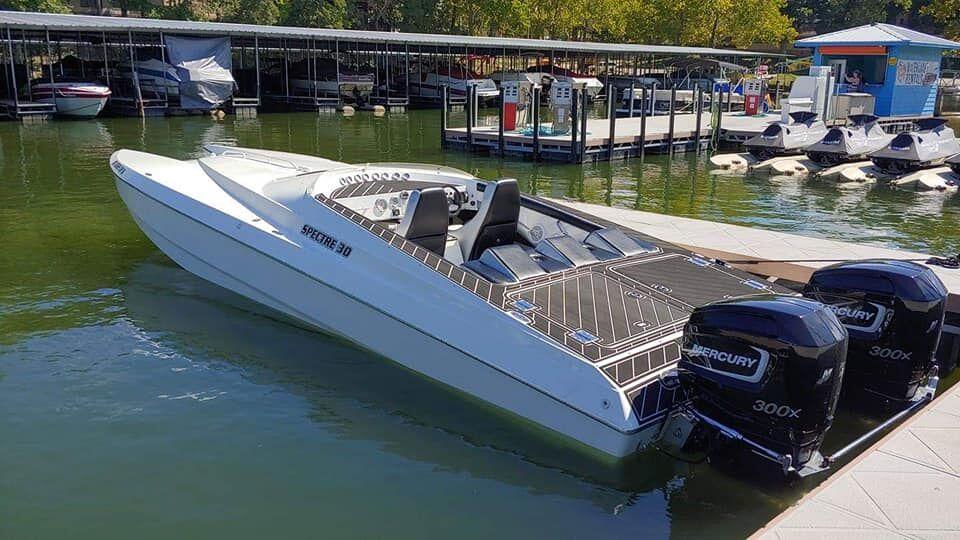 For more information or to make an appointment, call (636) 359-5833 or email Nauti Renovations at nautirenovations@gmail.com.