After 30 years, most men and women are ready to retire, but Glascock Construction, Inc., located in Osage Beach, looks forward to the next 30 even as it looks back on three decades of building for Lake of the Ozarks. Whether the family is on the water or driving Ozark lanes, the Glascocks travel Memory Lane. Their tours carry them past homes they've built or renovated, homes they know will still be standing decades from now.
Glascock Construction is a family business. Dustin, one of Tim and Ellen Glascock's sons, looks forward to moving back to the Lake where he and his wife Brandy will build their own dream home. Cole, another son, works side by side with his father in all aspects of the business. Cole's son, only eight years old, has become part of the team. He helps on job sites when he can and spends time designing his dream clubhouse. Cole's wife, Meagan, with a degree in merchandising of textiles and furnishing, has joined the team as well.
Teamwork is the Glascock Construction business model. Many members of the team, while not related by blood or marriage, have been with the company for years. The entire team takes pride in the fact that each member is ready and able to take a project from in-house custom design to move-in ready, leaving a quality home for owners to enjoy.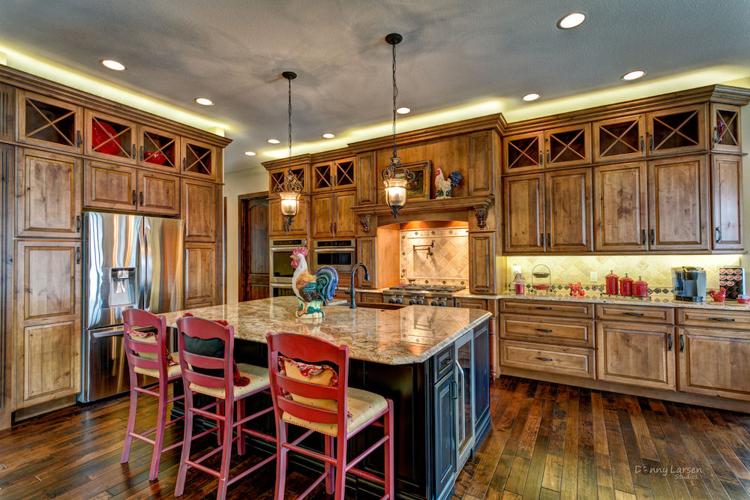 One recent completed project is a case in point. Mark and Carol Whittington moved to Lake of the Ozarks and intended to buy an existing property, but "after having the opportunity to meet with Tim and Ellen Glascock," the Whittingtons changed their plans. They knew after that meeting they "wanted to build [their]… dream home here." They also knew the Glascock Construction team was the right team for them. "Tim and Ellen made the process simple," said the Whittingtons, "and even more important, fun." The Whittingtons now have their "dream home and one [they] … are so very proud of."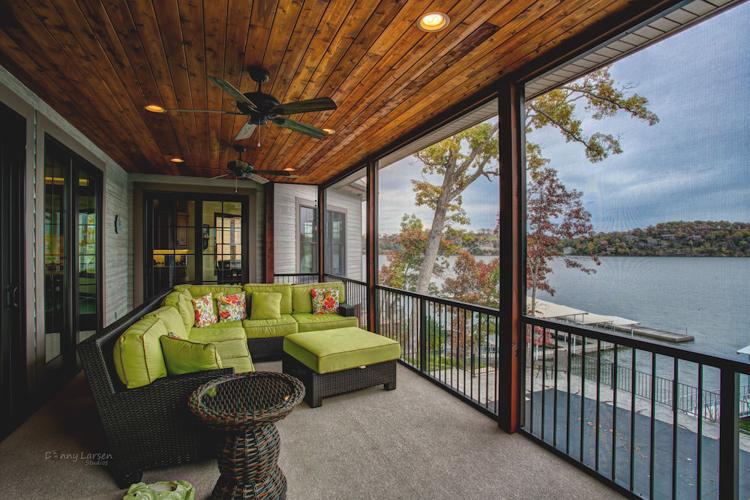 A recent expansion for Kids' Harbor proves the company's success in commercial projects as well. As a child advocacy center, Kids' Harbor needs to provide a calm environment when families are in need. Glascock understood that need and adjusted its construction schedule to minimize disruptions.
Health care professionals need clean, well-lighted spaces to diagnose and treat wounds. Some…
Executive Director Cara M. Gerdiman added the company "was very knowledgeable of the services … [and] knew our project was on a tight deadline to stay within the requirements of our grant. Even with those deadlines, Tim, Cole, and the entire Glascock crew were great to work around our schedule ensuring we could still provide services to children. They were wonderful to work with and provided a beautiful, high quality, safe environment for the children we serve."
In 1987, Tim and Ellen Glascock moved with their two young sons, Dustin and Cole, to Lake of the Ozarks where Tim had spent time as a small boy. He loved being at the lake and soon discovered full-time life at the lake is even better.
From his father, Tim had learned "every phase of the building process." On his own at Lake of the Ozarks, he has also grown and evolved as the industry has. Now he is passing on his comprehensive knowledge of the construction business to his sons.
Ellen Glascock notes that when it comes to building at Lake of the Ozarks, experience counts, and Glascock Construction is no stranger to working on the unique lot conditions in this region. In fact, Glascock looks forward to every challenge and to conquering each project with the same dedication to quality and customer service.
Buying from local suppliers and hiring local men and women, Glascock Construction enhances the Lake's economy by supporting other businesses and contractors and by building quality structures that hold up as the decades pass. From the Cayman Beach subdivision completed in Glascock's early years at Lake of the Ozarks to projects underway in 2017, Glascock Construction is proud of its legacy.
Tim Glascock and his family look forward to many more years of building for Lake of the Ozarks. They invite people to stop by the Osage Beach office to learn more about the company's building services and its team.