Wobbly Boots Roadhouse is a Lake of the Ozarks BBQ staple, and for good reason. With eclectic, country-western decor, friendly staff, and a surprisingly diverse menu, Wobbly Boots is a great spot for anyone looking to enjoy a local favorite with just a little bit of honky-tonk!
Wobbly Boots' BBQ is an inspired fusion of flavors and styles from Kansas City, St. Louis, Texas, Memphis, and the deep south, and their meats are generously coated in their specialty dry rub and slow-smoked over hickory for maximum flavor and tenderness. Wobbly Boots also serves burgers, sandwiches, seafood, and steaks with a huge choice of homestyle and premium side dishes.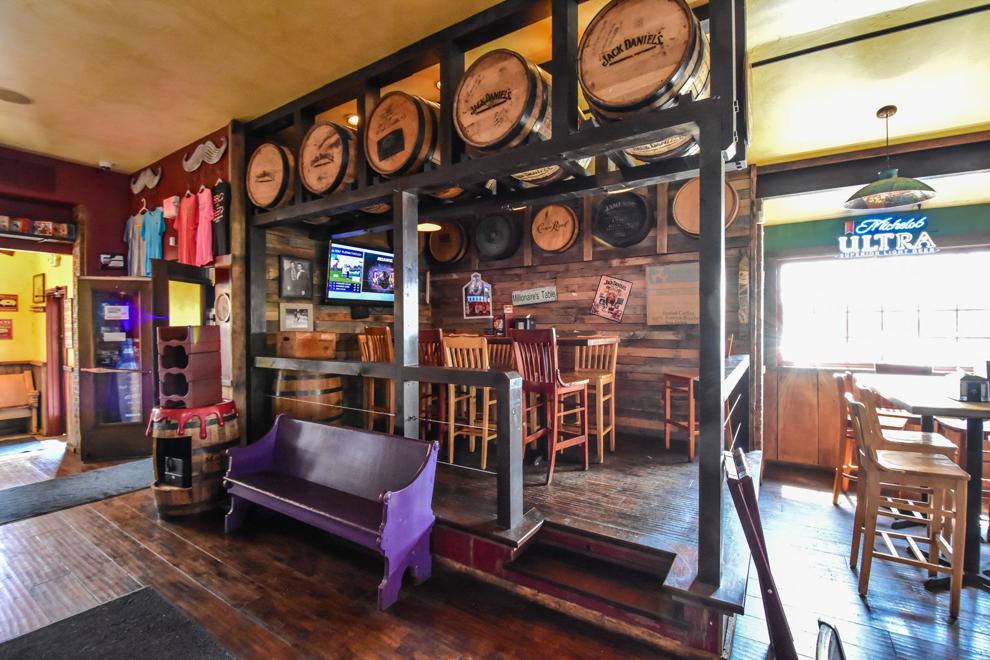 The Lake of the Ozarks restaurant began next door in the much-smaller building that now houses Pappo's Pizza. It became a fast favorite for locals and vacationers alike and outgrew its space, so they moved next door to a much larger space with the perfect atmosphere.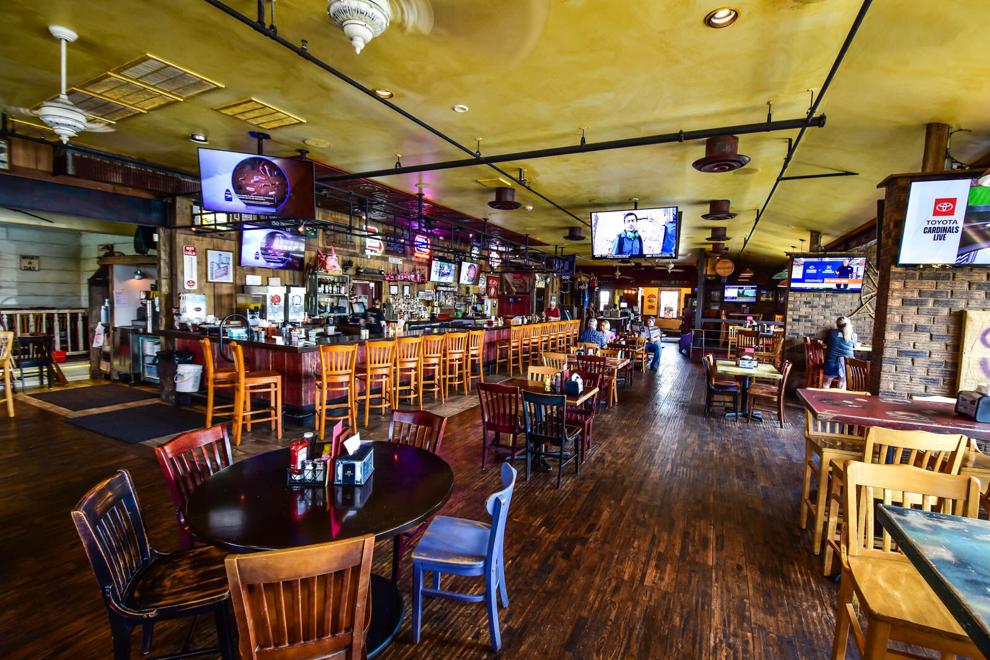 What To Order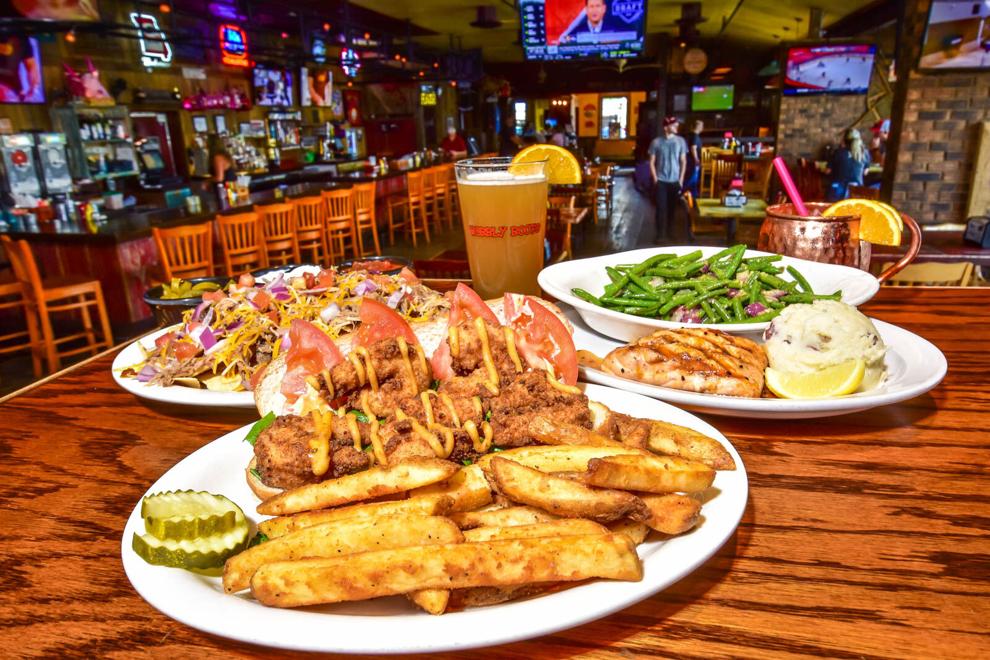 If you want BBQ, you go to Wobbly Boots. But "The Boot" specializes in more than just BBQ, so for this article, here are a few of their proven favorites that are off-the-beaten path!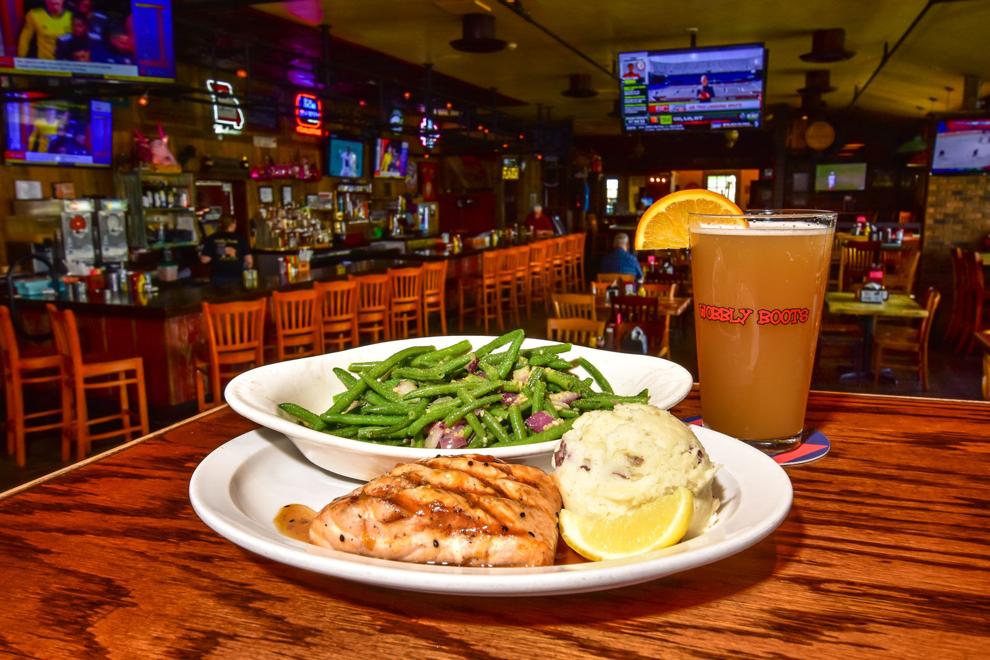 The Brown Sugar Salmon is a tender, flaky entree that pairs the sweet brown sugar and teriyaki glaze perfectly with the rich taste of the salmon filet. The meal comes with snappy green beans topped with large grain salt and flavored with a simmer of onions as well as "smashed" potatoes that are pillow-y soft and include the texture of the red-potato skins.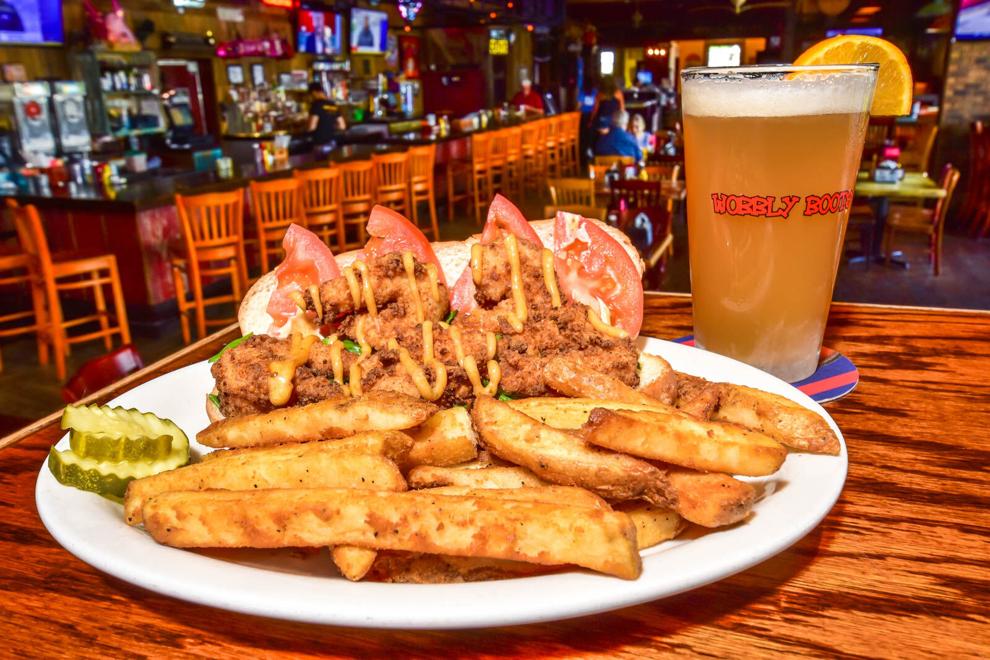 The Fried Shrimp Po' Boy is a great seafood sandwich that's served on a soft, six-inch hoagie and topped with big, hand battered shrimp that has a zesty, salt crunch. The shrimp pairs perfectly with the juicy tomato, greens and just-this-side-of-spicy Cajun mayo. It's a great lunch option if you're looking for something on the lighter side.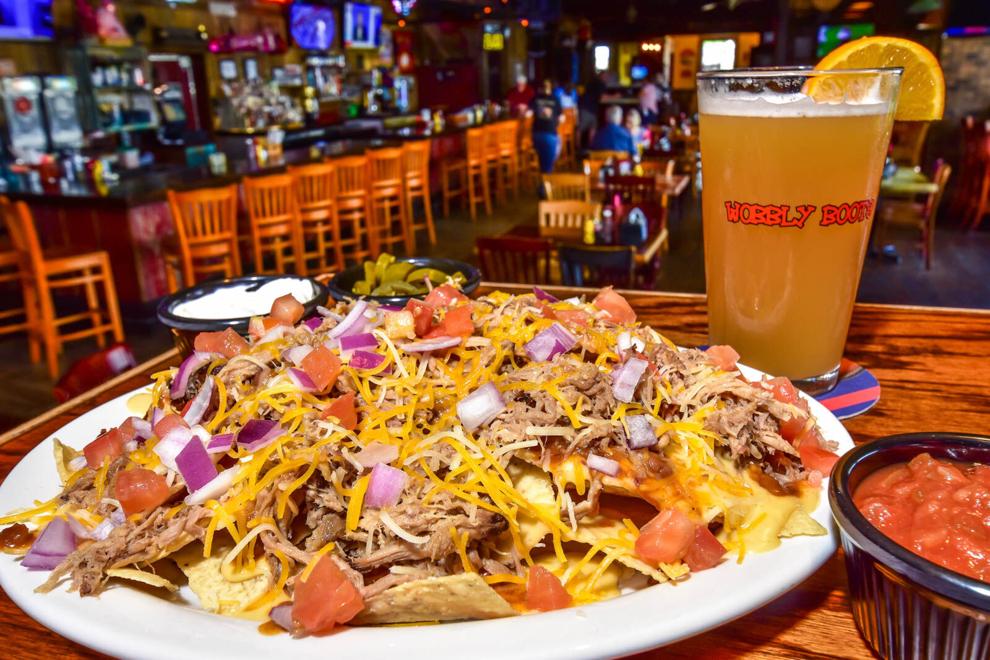 For barbecue with a twist, order up the BBQ Nachos. This dish is piled high with Wobbly Boot's famous pulled pork and sweet bbq sauce. The bed of tortilla chips are crunchy with just the right balance of spicy melty cheese along with a topping of bacon, green onions and cheddar-jack cheese. The BBQ Nachos are an easy choice for bar food and they're easily big enough to split.
If you're craving BBQ and you're hungry, consider the Double-Meat Combo Dinner. Diners are able to choose their own combo from five different types of smoked meats, including burnt ends. Need help deciding? Go with the smoked sausage and pulled pork, with a side of crisp coleslaw prepared fresh twice daily. The pulled pork is juicy and flavorful and topped with a healthy dollop of their house-recipe BBQ sauce. The smoked sausage is everything it should be, with just a little bit of spicy bite.
To Drink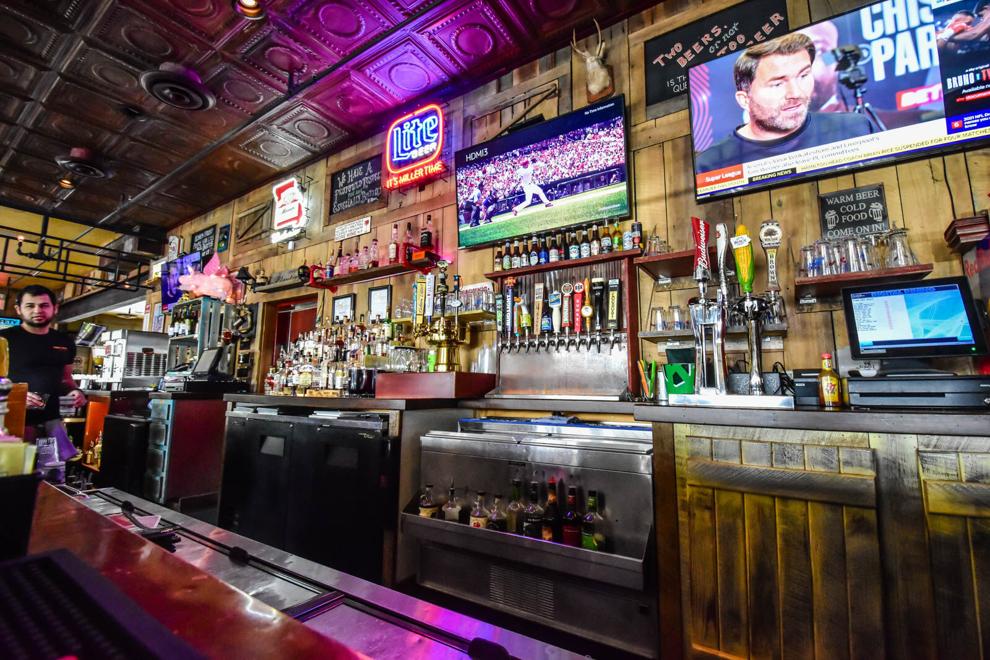 Wobbly Boots has an ample beer selection — bottled and on tap. If you're more of a straightforward Bud Lite person, obviously that's no problem. Feeling a tad more adventurous? Blue Moon is an easy-drinking beer great for summer sipping. The mellow taste is complemented perfectly with a single orange slice. And if you're a craft-beer aficionado, Wobbly has that too: of the more than 20 beers on tap, several are frequently rotated to include local and regional brews.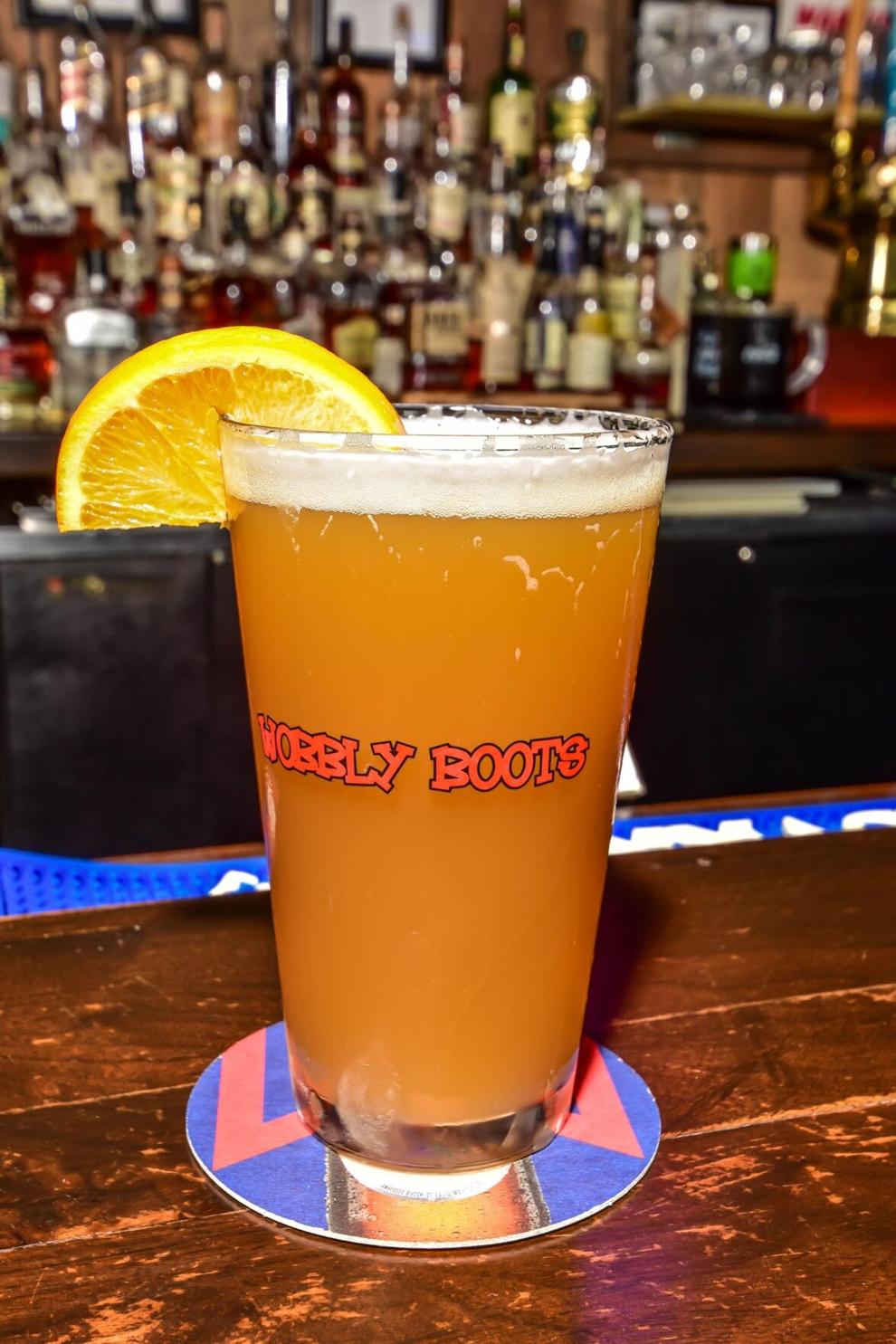 Something stronger: Wobbly Boots has 50 bourbons to choose from.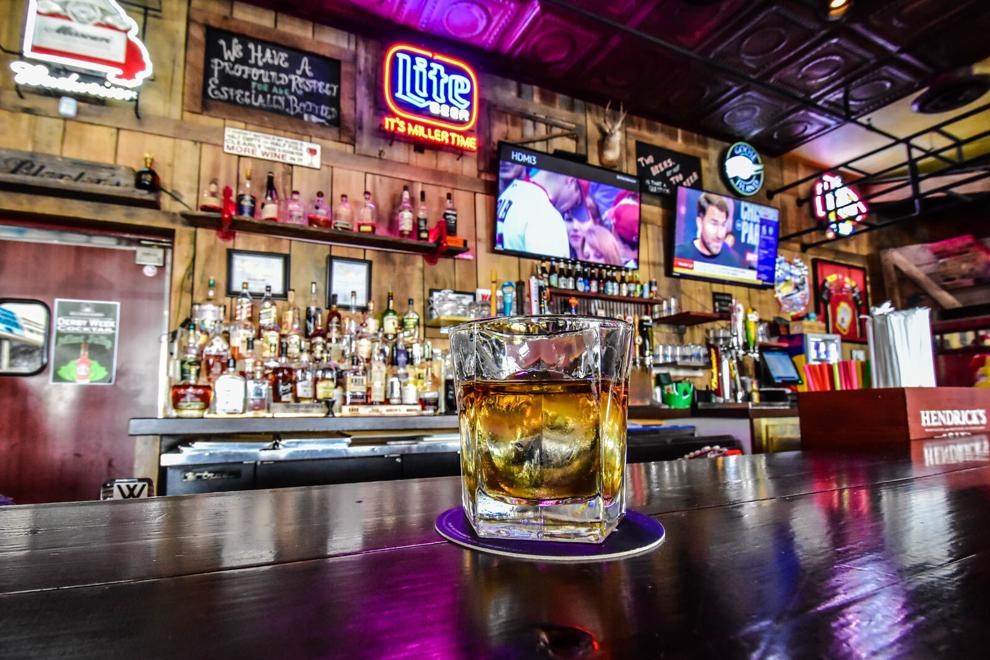 For a cocktail? The Moscow Mule seems somehow suited for a place like Wobbly Boots: Served in a vintage-style copper glass, the Mule has a soft sweetness and the ginger beer and lime juice cover any harshness from the ABSOLUT vodka. A refreshing summer favorite, this mule still has a strong kick!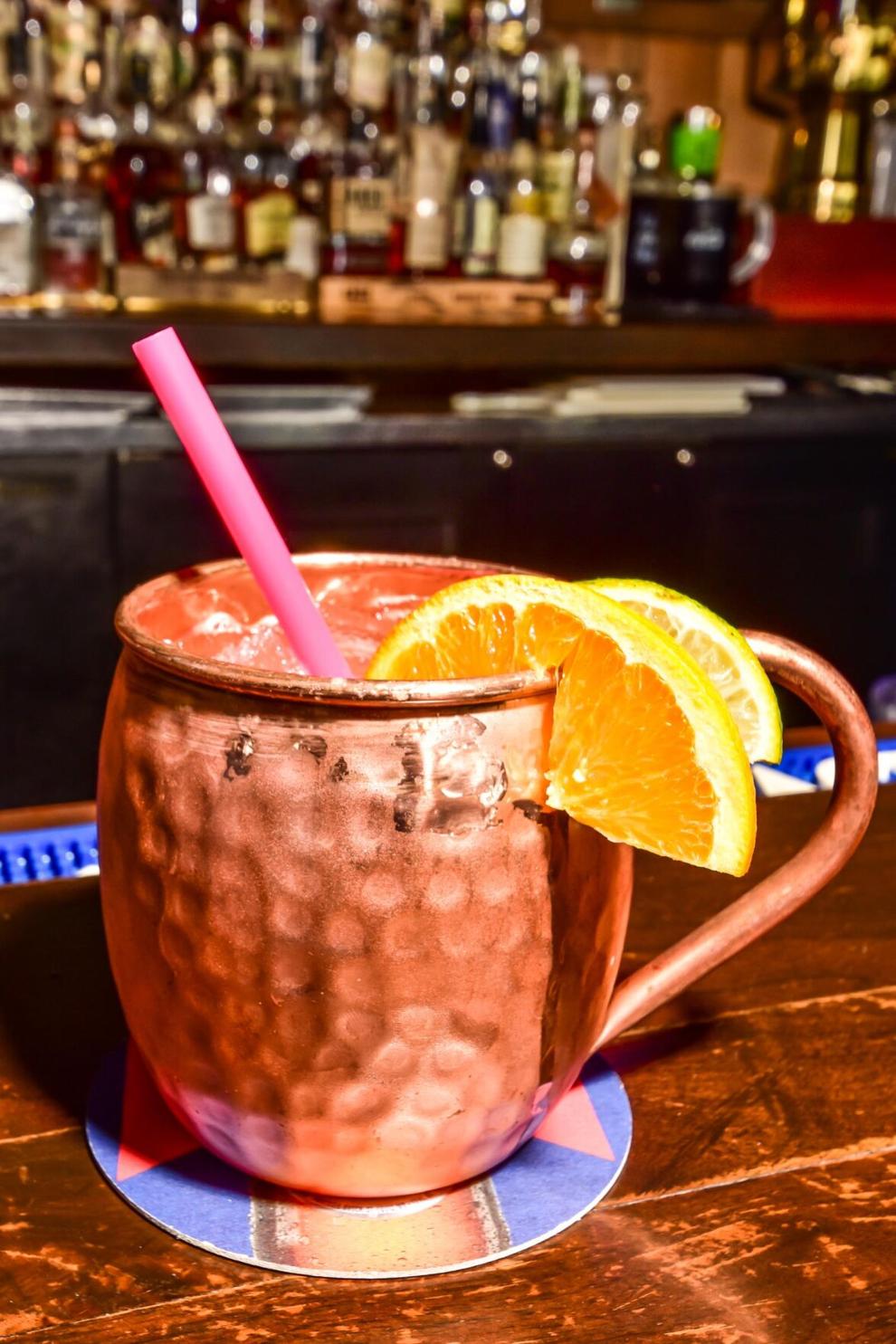 For more information about Wobbly Boots, specials or happy hours, go to their website: https://wobblybootsbbq.com/