Escape Rooms—the recent business phenomena that swept the nation over the past few years—seem to have nearly endless possible variables. And at Lake of the Ozarks, a local Escape Room has partnered with Stark Caverns to create a one-of-a-kind escape experience.
Visiting a cave should be on every Lake of the Ozarks vacationer's (and resident's) "to-do" list anyways. Stark Caverns, just off Highway 54 between Lake Ozark and Eldon, offers unique ways to explore Miller County's largest cave -- the new escape room experience, to underground yoga!



For their second year in a row, Stark Caverns has partnered with Lake Escape to create a unique escape room inside the cave. Summer 2019's escape theme is "The Grimm Tale," which features several familiar fairy tales including "Jack & The Bean Stalk" and "Rapunzel." (Groups are accompanied by a guide at all times.) According to Stark Caverns and Lake Escape, this is only known cave-based escape room in North America and perhaps the world.
Here's a video peek of the fairy tale themed escapes posted by Lake Escape on Facebook:
To schedule your group's Cave Escape, call 573-369-3306.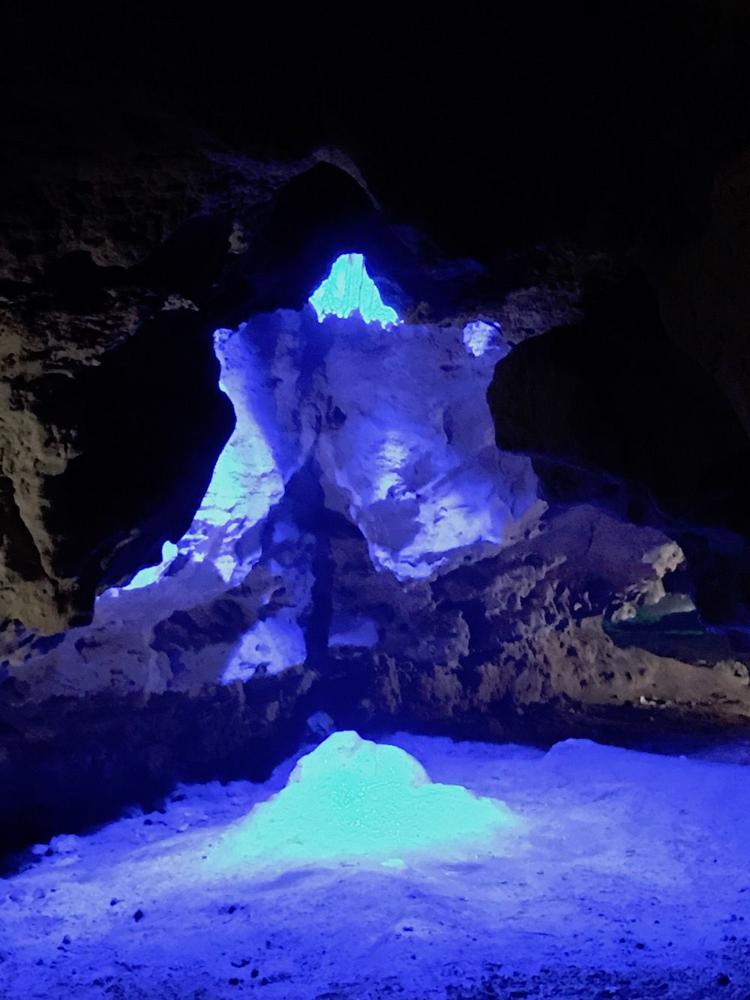 Exploring The Caverns
As one should expect of a Lake Area cave, Stark Caverns boasts beautiful geological formations such as soda straws, flow stone, stalactites, stalagmites, helictites (bent soda straws), and giant columns. The entire cave tour is lit and paved, and 90 percent of the tour is easily navigable for wheelchairs, strollers or walkers. The temperature inside also stays around a mild 57 degrees year-round. During the standard tour, guests not only learn about the geology of the cave, but also about the colorful history of the cave from the time of the early Native Americans, to the Missouri settlers, civil war guerrillas and even moonshiners. And now Stark Caverns is offering new tours and special events for its guests.
New this spring, guests of the cave can see it in a whole new light... literally. The black light tour illuminates the science and beauty of fluorescent minerals, as well as formations that are not normally visible in the standard tour but pop out in the black light where there are increased concentrations of calcite. Stark Caverns' black light tour is one of just a few across the country. Advance reservations are required.

Stark Caverns also hosts field trips where students tour the cave and participate in short science lessons. This season students learned about bats and about the science behind fluorescent minerals. Educational classes are also held during community days where visitors can hear free presentations about various aspects of cave-related science or habitat issues. The first session this spring focused on bats and visitors were able to build their own bat house.


Later in 2019, Stark Caverns will be adding a "lantern tour." These history-based tours will capture the imagination of visitors by allowing them to experience the cave in lantern light – just like the settlers and the early cave explorers. The big difference is that modern day guests will be fortunate to have a well-trained guide with them and have the luxury of walking on paved pathways.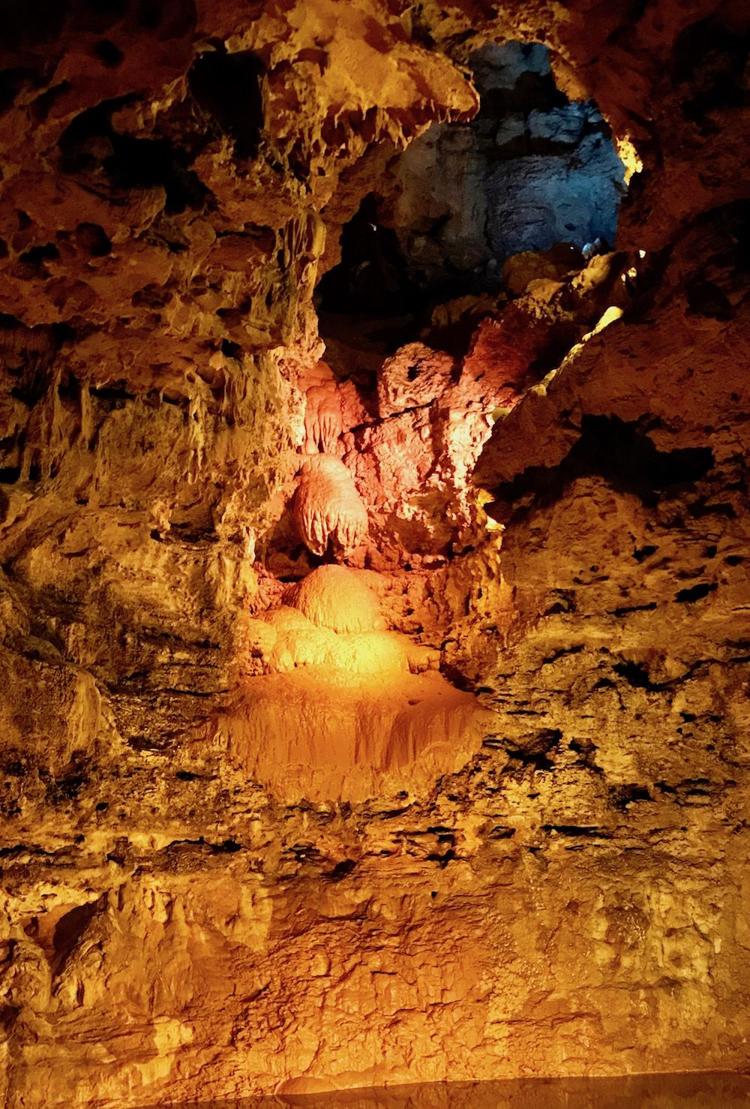 Camping and yoga classes are also available inside the cave. Yoga classes are held on a large in-cave patio section: Stark Caverns is the only place in the area that offers yoga like this! Currently, cave yoga classes are once a month, but as demand increase, more classes will be added to the calendar. Since the inside of the cave is (naturally) climate-controlled, it's a great location for overnight camping groups too such as Scouts or summer camps.
Visitors to Stark Caverns have a range of other activities to choose from including "panning" for gems and fossils in the large wooden sluice, shopping in the gift shop, picnicking on the grounds, cracking open geodes or relaxing in a rocking chair on the expansive deck while watching hummingbirds flock to the many feeders Stark Caverns has provided.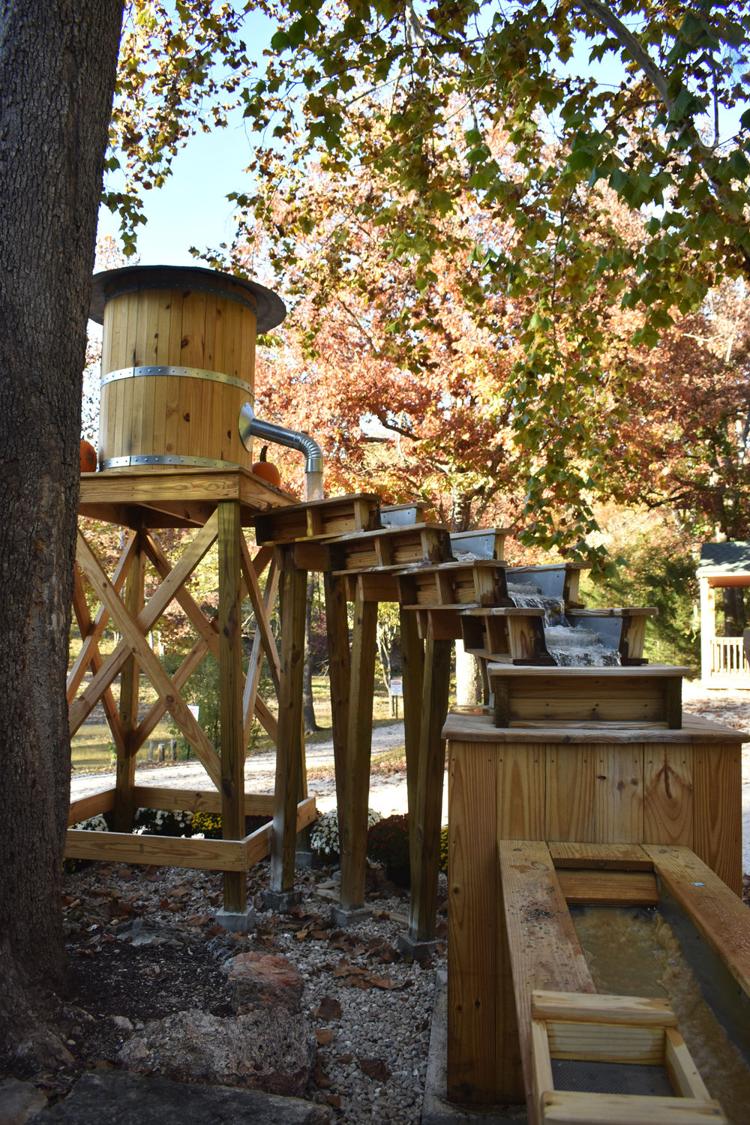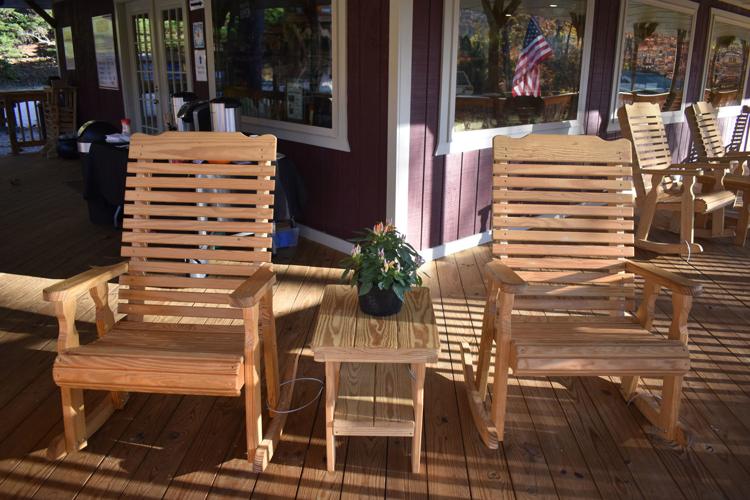 Said Manager Chaz Jesiolowski, "Our goal is to provide a first-class customer experience focused on adventure, education and community. We want our guests to keep coming back and find something new to enjoy each time."


To learn more about Stark Caverns, visit starkcaverns.com
MILLER COUNTY, Mo. — A giant cave known by many names, including "Mammoth Cave" and "Fantasy…