The real estate market is on fire at Lake of the Ozarks; just ask any realtor, surveyor, remodeler, or mortgage loan officer. But behind every transaction are people and the stories that brought them to one of the most important moments of their lives: buying or selling a home. That's how Jeanne Rackers sees it.
Bringing creativity and compassion to the mortgage industry may sound like an oxymoron, but that's how Jeanne Rackers with On Q Financial approaches every mortgage opportunity, large and small. Jeanne says some of the most heartwarming stories come from the people who work hard to provide for their families but aren't given a chance to invest in a home by larger lending institutions. Many institutions only see numbers that aren't worth the risk; Jeanne sees people and their stories. This attitude has resulted in countless rewarding experiences and surprisingly good mortgages.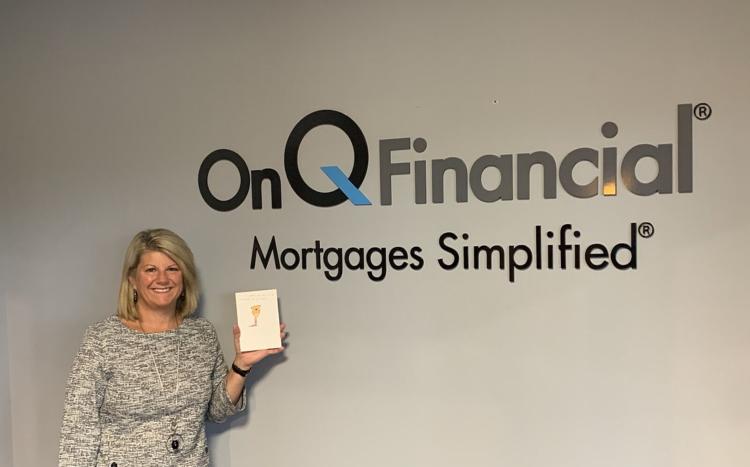 With more than 30 years in the industry, Jeanne's developed expertise, compassion, and keen intuition that enables her to help people achieve the purchase they're looking for, whether it's a first house, a vacation home, or an investment property.
Here are three powerful stories that paint a picture of what homeownership can mean to someone:
1. More to the story than bad credit
In the same week, Jeanne might close on a mansion in The Villages and a modest fixer-upper, but closing is only part of her job. She prides herself on her work as a mortgage consultant to help clients move from unqualified to qualified for a mortgage as quickly as possible. One of her most memorable clients was Cindy. 
Cindy had derogatory credit, a technical term meaning delinquent payments, judgments, or bankruptcy were on her credit report. Lending institutions saw her as "high risk," making it impossible for Cindy to buy a home for herself and her daughters. After 30 years, Jeanne knows that bankruptcy doesn't always mean high-risk, and only the full story can paint a clearer picture of a person's character and credit.
As it turns out, this bankruptcy carried with it as much turmoil emotionally as it did financially. Cindy's real estate agent recommended she reach out to Jeanne. They sat down for what would be a sad and serious conversation. Cindy's ex-husband had been convicted of a felony and was sentenced to prison. She was advised to file for bankruptcy and lost everything because of her husband's actions.
Investing in a home to provide safety and stability for her girls was her priority as she rebuilt their lives. This wasn't an easy story to share, but knowing the full story helped Jeanne guide Cindy into the best possible financial situation. Together, they set their sights on providing Cindy with a loan that would allow for "extenuating circumstances." Over a couple of months, Cindy paid off her smaller collections bills, wrote a letter to explain her situation, and asked for an exception because her credit score reflected her husband's actions, not her own.
To her relief, the loan was approved, and she closed on her home the day before Thanksgiving. The house had a bedroom for each daughter, and Jeanne remembers receiving big hugs from the girls. Cindy gave Jeanne a Thank You card. In the card, she told Jeanne her blood type, joking that was pretty much all Jeanne didn't know about her. Jeanne saved that card in a folder thick with many other letters and thank you notes from her appreciative clients that she's made life-changing connections with over the years.
2. Credit card debt & a cash-out refinance
Dave is a local veteran who contacted Jeanne because he was interested in a cash-out refinance to pay off $80,000 in credit card debt. He hoped to take out a new mortgage for more than his current balance on his mortgage and use the extra money to eliminate his debt. Knowing that Jeanne is a talented mortgage consultant, Dave's financial advisor recommended he talk to her first. 
Jeanne sat with him as he described his current financial situation. They looked at the rate on his mortgage and the interest rates on his credit cards. In less than a month, she was able to help him lower his interest rate, pay off his credit card debt, and save him a total of $1,500 a month. That's the power of a life-changing refinance!
3. The early retirement bird misses the worm
Getting a mortgage can be a struggle for anyone, even for the financially well-off. Rick was one such client. He'd managed his finances so well, he was able to retire in his early 50s and was looking to buy a large lakefront house as a second home. While financially stable in reality, Rick was told that he did not qualify for the loan, because as an early retiree, he didn't have consistent income. While he could have paid cash for the home, a low-interest rate mortgage offers advantages and allows Rick to leave his investments alone so they can continue to appreciate. 
Unconvinced, Jeanne knew there was a way to structure his investment assets, so they counted as stable income. With her help, Rick qualified for the loan. It took seven months to find the house he wanted, but only two weeks to close on it.
Jeanne, a one-in-a-million advocate for her clients, chose to work for On Q Financial because of the values that set them apart within the industry. On the wall of their Arizona headquarters is a painting that says, "The Dream of Home Ownership is Inclusive." Mortgages Simplified isn't just a catchphrase for On Q Financial; it is how they take care of all their clients.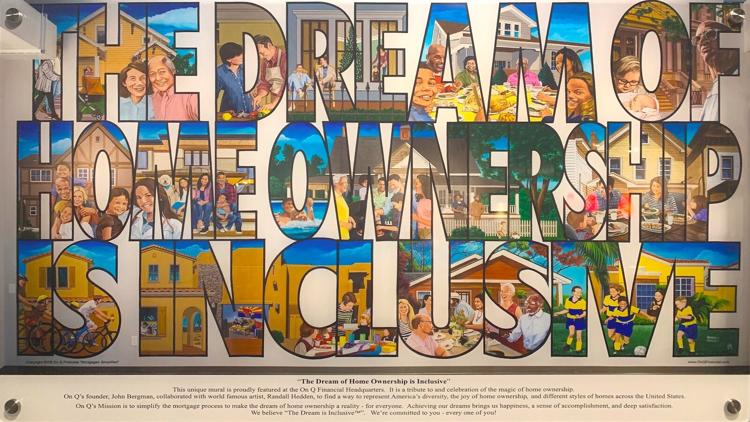 On Q Financial makes dreams of homeownership a reality for all kinds of people by focusing on three areas:
1) Simpler: The Simplicity Mobile App means most EVERYTHING can be done from your phone. On Q Financial invested in the right app technology to make it easy and fast to apply for a loan from your phone. 
2) Faster: On Q Financial has an On-Time Closing Guarantee. They will close On Time. On Q Financial will pay both the buyer and the seller $1,000 if you don't close on time.* Putting their money where their mouth is means On Q Financial is invested in sticking to your closing date.
3) Stronger: In today's competitive market where some sellers are receiving multiple offers on the same property, a pre-approval from On Q Financial means your offer is solid, you become a more valuable buyer.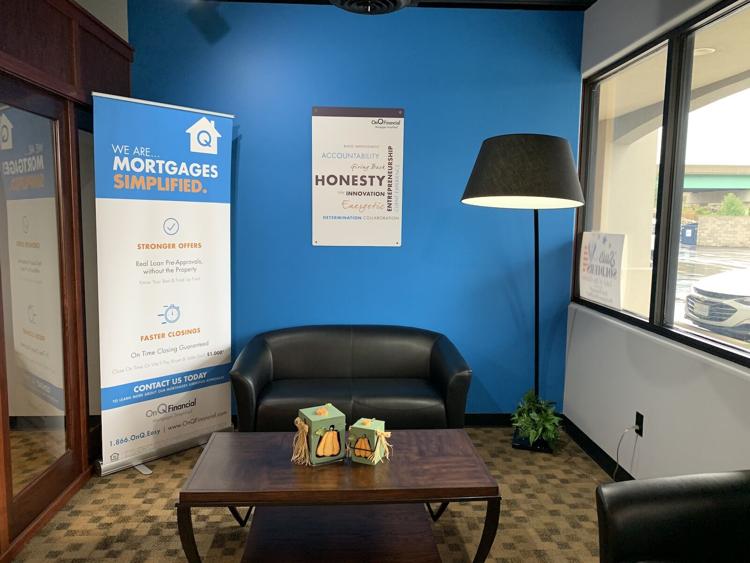 On Q Financial is an excellent home for Jeanne, who regularly lends a hand in the Lake of the Ozarks community—whether by organizing a local blood drive (book your appointment for the next one on December 7th) or supporting local veterans with Suits For Soldiers, volunteering with church or helping with Shoreline cleanup or Highway cleanup. Jeanne Rackers strives to make the entire home buying process as simple, painless, and fast. Even if you don't think you qualify to own a home, just call her; you might be surprised! And if you aren't qualified now, she will put you on a path to home ownership. Jeanne will help you adjust your finances so you may qualify to be a homeowner before you know it.
-
*Product restrictions may apply.
**For privacy reasons, names have been changed in these stories.
-
Information and program terms and conditions are subject to change without notice. This is not an offer for extension of credit or a commitment to lend. The On Time Close Guarantee program has requirements and restrictions, please consult your mortgage consultant for details. Payment for missed closings will be paid within 30 days after closing. Missed closings due to unavailability of appraisers in the area will not be eligible for this program. On Q Financial, Inc. is not a credit repair company. This is not credit repair advice, but rather suggestions and tips to use during the financing process. On Q Financial, Inc. is not a credit repair company. Loan approval is subject to applicant's qualification for a loan program. On Q Financial does not guarantee that each applicant will receive a loan.  On Q Financial, Inc. is an Equal Housing Lender, NMLS 5645 | MO 20-2368 | JR1119200681Y00000AzO5l