Little more than a stone's throw from the intersection of Highways 5 and 7 sits an unassuming storefront that belies the wealth of treasure to be found inside. Step through the doorway of Upstream Fish Company in Greenview and you will find a bounty of fresh seafood from far and wide.
Owned and operated by David and Angelique Daut, this tiny seafood market overflows with big taste. Since opening in March, the store has quickly become a favorite stop for Lake locals and visitors while garnering a booming online fan base.
Get directions to Upstream Fish Company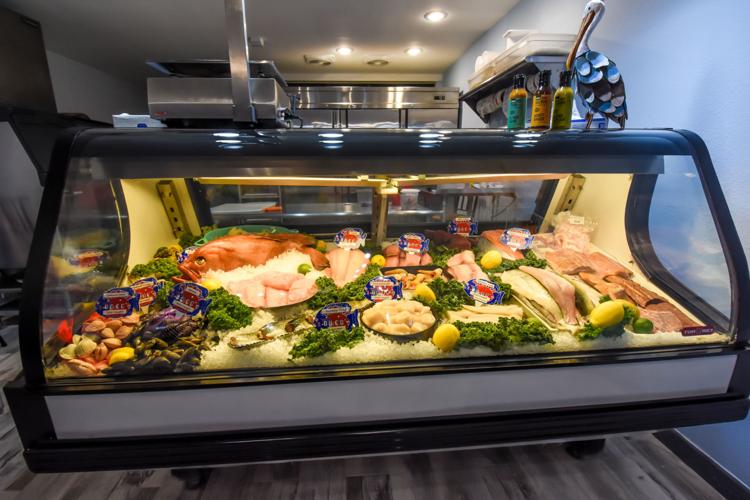 "We fly in fresh fish three times a week from across the world," David Daut said. "Everything from staples like crab legs and shrimp to more select items like Chilean sea bass and rare finds like enormous lobster tails from the Galapagos Islands."
Upstream Fish Company's mouthwatering selection of seafood includes: smoked salmon, king crab and snow crab legs, lobster tails, oysters, clams and mussels, shrimp, swordfish, barramundi, snapper, walleye, sushi-grade ahi tuna, mahi mahi, halibut, salmon and exotic finds from around the world.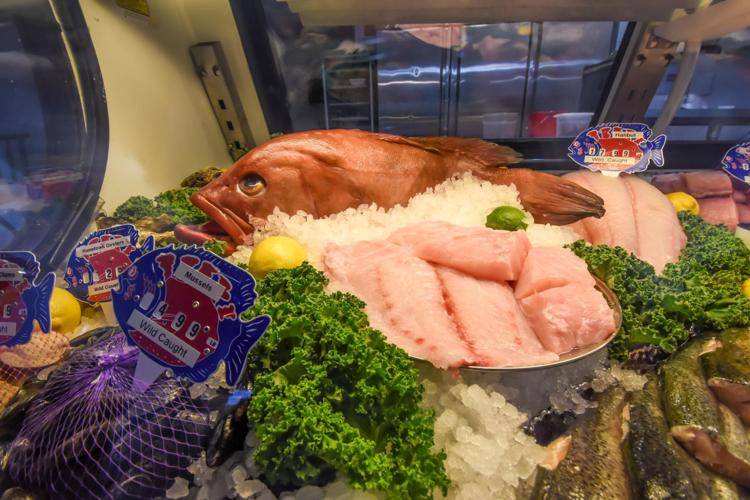 "I have a lengthy background in fresh seafood," Daut said. "And I wanted to provide a seafood experience at the Lake of the Ozarks that is of the highest quality, yet reasonably priced."
Daut's background as a chef runs deep in the art and intricacies of seafood preparation. His two-decade career in the restaurant industry took him from Chicago's iconic Nick's Fish Market to the kitchens of the esteemed Latour restaurants in Wichita, Kan. One Latour restaurant, The Olive Tree, is the recipient of numerous culinary awards that include being the first restaurant in Kansas to garner a AAA Four Diamond Award.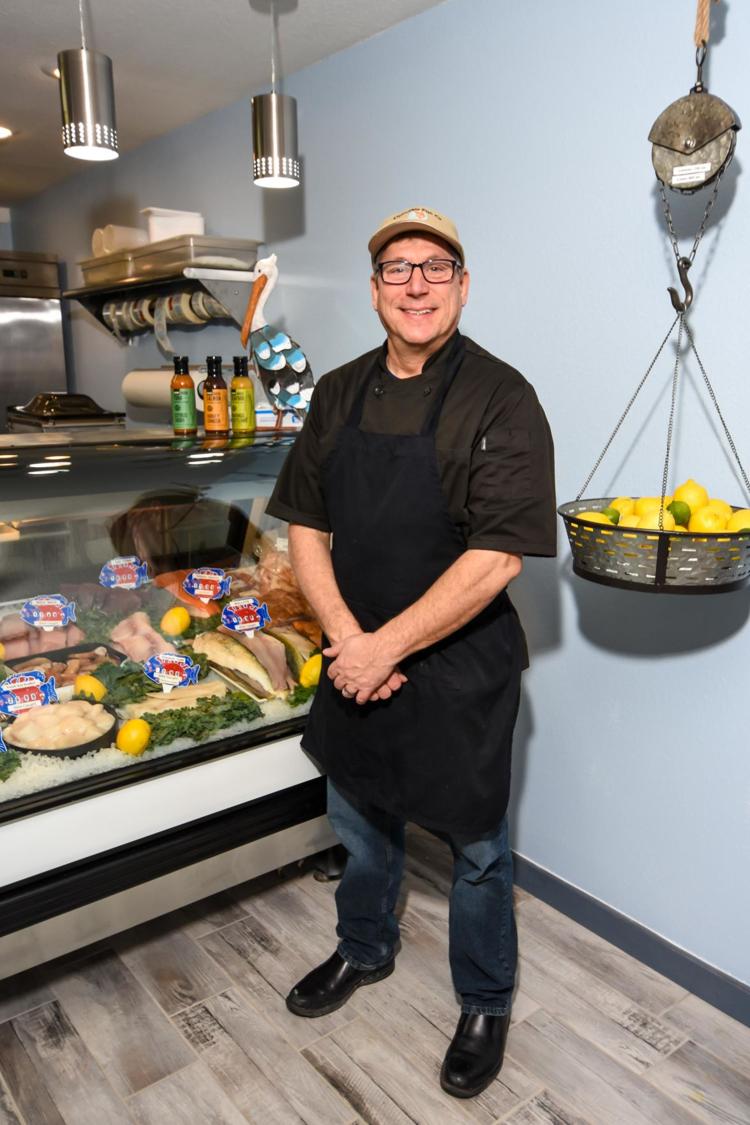 After leaving Latour, Daut spent a decade working in supply chain management from his home-base at the Lake of the Ozarks. But he credits Latour founder Antoine Toubia for teaching him valuable lessons about food preparation and the importance of customer relations.
"He didn't like the way I cut up some fruit," Daut said recalling how the elder chef chastised him for cutting the pieces too big. "He said, 'Why do you make my guests work for their food? Look at this fruit, you cut the fruit and they have to cut the fruit. You're making them work to eat.'"
Latour's lessons are fully embraced at Upstream Seafood Company where all customers are treated as guests and they do their best to take the work out of preparing and eating seafood.
In addition to marinades, sauces and sides, the store carries utensils for cooking and serving seafood that include stockpots, crab crackers and scissors, crab buckets, wooden planks for serving salmon and more must-have items for your seafood feast. 
"I didn't want to just do smoked salmon, I wanted to bring a restaurant-quality experience to the Lake and make it easy for people to prepare it," Daut said. "Not only do I sell the seafood, I also help tutor people on how to cook it."
Daut is always happy to share cooking tips and he regularly posts cooking videos on the company's Facebook page. Every Wednesday, Daut posts a photo of their seafood case showing the week's delivery and prices.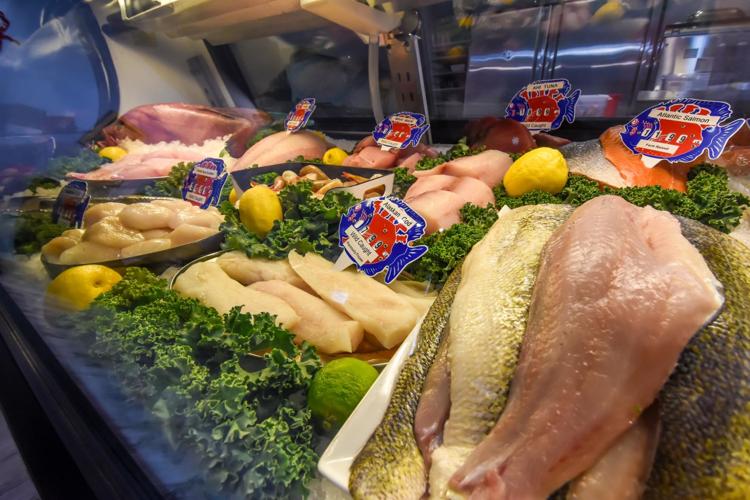 One thing he will not share is the recipe to their much-acclaimed smoked salmon. Customers rave about this salmon, and the recipe is such a close secret Daut won't have the wood chips delivered to the store. Instead, the wood goes to an undisclosed location where he mixes the chips to get just the right smoky blend. 
"I never liked salmon until one year I went fishing with my father and his friend Wes," Daut said. "Wes smoked the salmon we caught that day and I loved it. I spent ten years trying to replicate his recipe and I finally got it."
Turns out Wes knew a thing or two about smoking salmon and Daut was wise to follow his lead. Upstream Fish Company has sold more than 3,000 pounds of salmon already in 2020.
Safe to say, Upstream is overflowing with potential. Future plans include the addition of an oyster bar and a cooler for peel-and-eat shrimp cooked onsite. A major long-term goal is to produce a line of retail-ready foods for grocery stores. It's a plan that could spawn a wealth of well-paying jobs for Lake area workers. 
"Our big vision is to have a production facility at the Lake of the Ozarks that pays a living wage to over 100 people," Daut said. "It isn't just about selling seafood; it is about taking care of people and serving our community."
Upstream Fish Company is located at 8878 MO-5 Suite 3, Camdenton, MO. The store is open from 10 a.m. to 7 p.m. Wednesday through Friday and 9 a.m. to 3 p.m. Saturday. For more information or to order online, visit Upstream Fish Company on Facebook.