Palm trees and sandy beaches might not be the first things that come to mind when you think of the Lake of the Ozarks, but visitors to Franky and Louie's Beachfront Bar and Grill at the 10 Mile Marker will find a tropical paradise lush with beachside amenities and indulgent food offerings.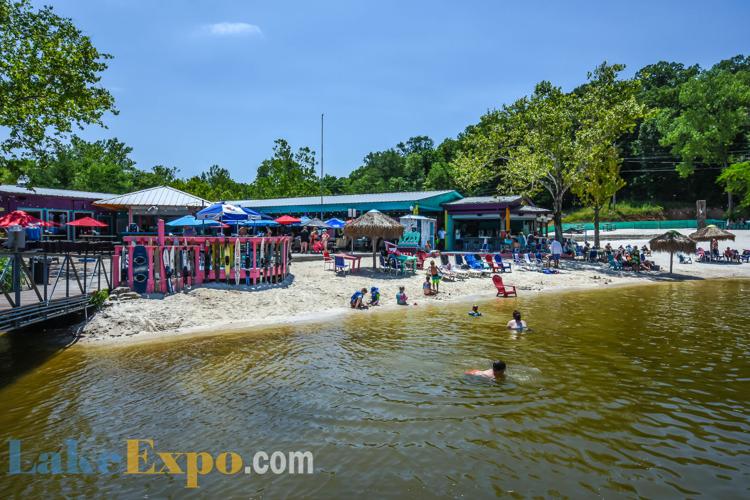 Known as the "Key West of the Midwest," the sprawling Franky and Louie's complex includes a white sand beach, sand volleyball court, live entertainment and family-friendly games like cornhole and Jenga. There is even an old-time ice cream shop serving up heaping scoops of deliciousness. But the main attraction in this sea of amenities is Franky and Louie's Beachfront Bar and Grill.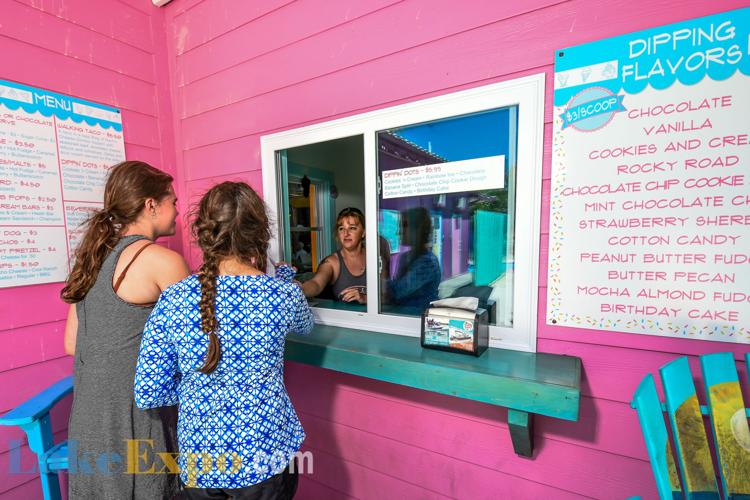 Outdoor dining in swimsuits and flip-flops may be a casual affair, but the food served up by Franky and Louie's award-winning kitchen is anything but. This is the kind of place where chefs create one-of-a-kind dishes using fresh veggies and exotic fruits, and bartenders craft signature cocktails using house-made syrups and inventive mixology.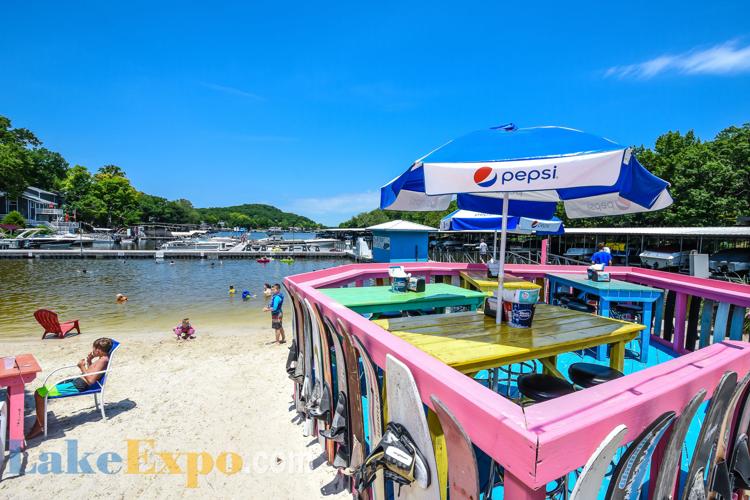 "We don't want to serve typical bar food," manager Scott Foppe said. "We want to be known for the quality of our food and our original recipes." 
Staying true to the Key West vibe, Chef Chris Messinio creates recipes inspired by the color and flavors of the islands. Fruits like mango, mandarins and pineapple along with house-made spices, sauces and dressing impart to his dishes a tropical zest.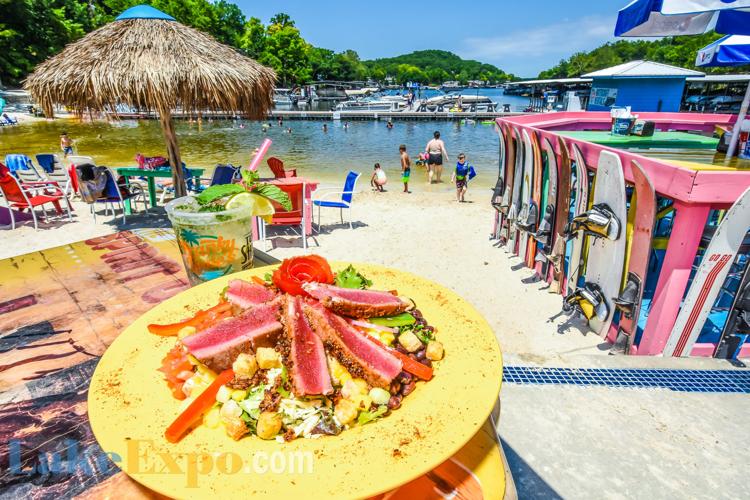 "When I started here everything was fried and really heavy," Messinio said. "I wanted to introduce lighter fare that reflects a tropical feel while still keeping longtime customer favorites."
Whether you prefer surf and turf or a beefy burger, Franky and Louie's has something to satisfy every palate. Diners enjoy an eclectic mix of food options that include filet mignon tips, Key West Cobb salad, stickless kabobs, sandwiches, pizza and award-winning chicken wings.  New to the menu in 2020 are Buffalo chicken pizza, tropical Caesar salad with choice of tuna, shrimp or chicken, and New Orleans jambalaya.
Whether ensuring they only serve the freshest foods or they are mixing up refreshing cocktails, Franky and Louie's staff go above and beyond to create a memorable experience for all their guests. Managing the multi-faceted operation can be daunting, but Foppe said the rewards far outweigh the challenges.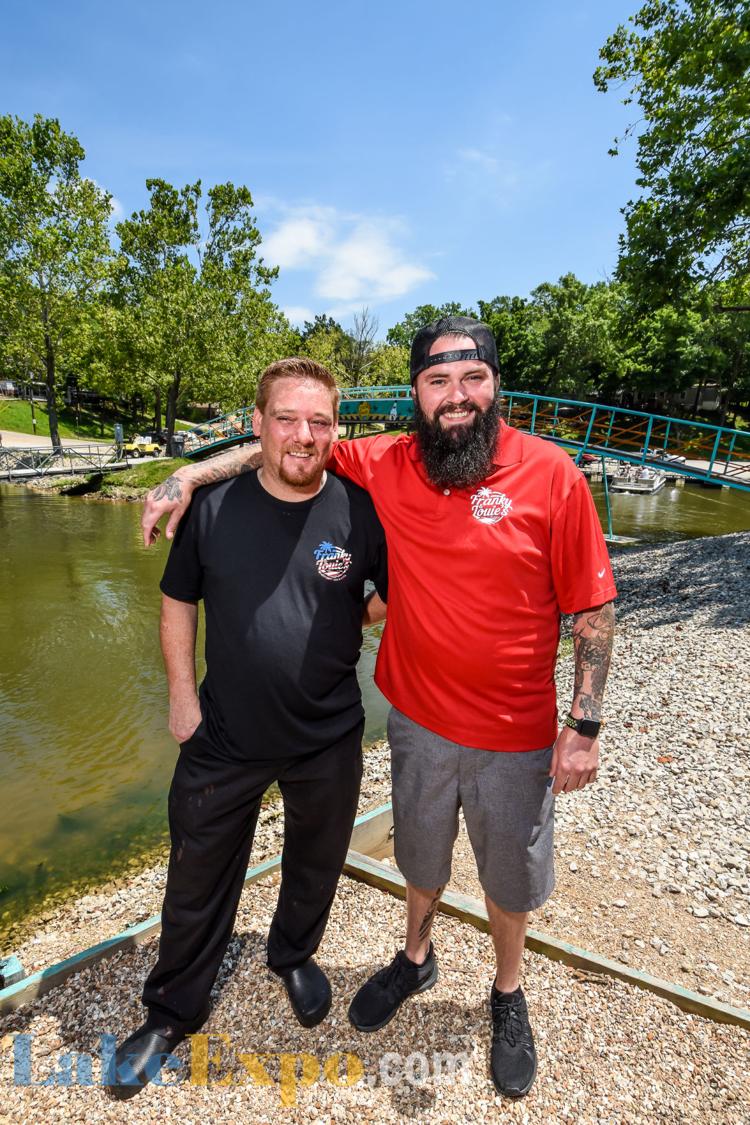 "I wouldn't do anything other than this," Foppe said. "I love getting to know the customers and making sure everyone is happy. If they aren't happy when they get here, we make sure they're happy when they leave." 
Mixing fabulous food and cool cocktails with a sandy beach and water play are a big part of Franky and Louie's recipe for success, but Foppe and Messinio say the most important ingredient is the vision and drive of owners Ryan Sinclair and George and Gregory Tucker.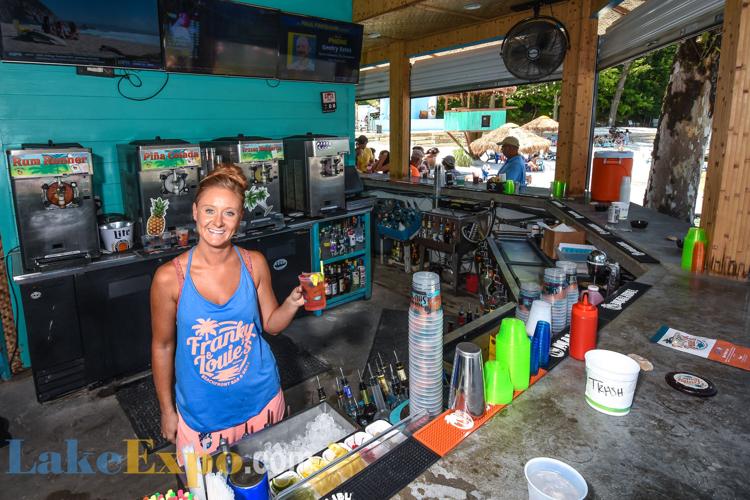 "It starts with having great owners," Messinio said. "They are always open to input and willing to invest in the best staff and equipment to deliver a world-class experience."
Need help ordering? Check out Franky & Louie's Signature Dish & Drink below...
ORDER THIS: Franky & Louie's Key West Cobb Salad With Ahi Tuna
Whether you prefer surf and turf or a beefy burger, Franky and Louie's has something to sati…
TO DRINK: Franky & Louie's Sparkling Mojito
While outdoor dining in swimsuits and flip-flops may be a casual affair, the food served up …
Much more than a water bar 
Franky and Louie's is the kind of place where you stop for lunch and end up staying for the day.
In addition to relaxing or splashing in the beachfront wading pool, kayaks, canoes, boats, wave runners and paddleboards are available for rental. The complex also has cabins and campsites available. The Beach Treats ice cream shop serves up cones, floats, shakes and the ever-popular dipping dots. Plus, you will find a newly expanded line of clothing and accessories in Franky and Louie's gift shop.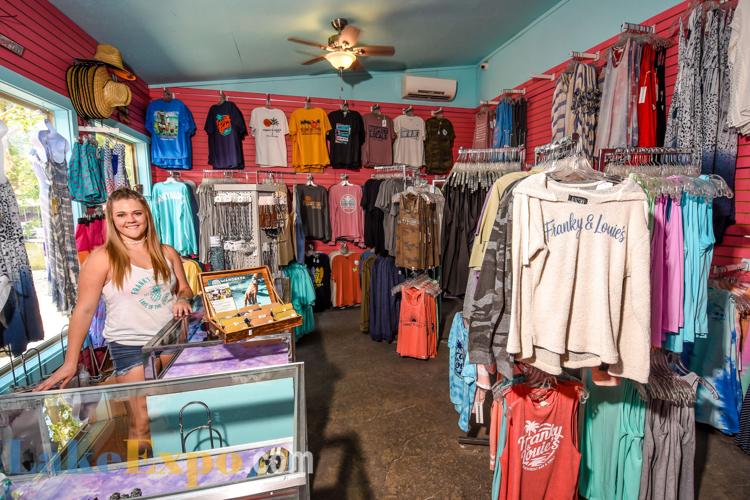 On Friday and Saturday afternoons, the beach comes alive with music,  compliments of a DJ spinning tunes from a thatched-roofed treehouse. Plus, the venue plays host to numerous live acts throughout the season. 
With food, fun and boat slips aplenty, a trip to Franky and Louie's is a must when you visit the Lake.