"Let's cook seafood tonight."
When did you last say that? Whatever the answer, you should probably be saying it more often.
In addition to being incredibly healthy (see: the fish oil craze) seafood is diverse and delicious. And at Lake of the Ozarks, Coral Reef Seafood offers top-shelf options that are as fresh as anything you'll find on the coast.
The problem is, here in the Midwest, we're not always, ahem, culturally predisposed to knowing how to cook fish well. I mean, other than a good ole' fashioned catfish or crappie fish fry (nothing wrong with those)! We're quite a ways from the ocean, and unless you're especially skilled in the culinary arts, it's hard to know what to do with something like scallops, or seabass, or crab legs.
That's where Coral Reef Seafood comes in.
Bob and Cyndi VanHook have owned Coral Reef Seafood in Osage Beach for 21 years, and helping people cook fantastic seafood is their greatest passion. Some of your favorite Lake area restaurants get their seafood from Coral Reef: Bentley's, Dog Days, Shorty Pants, Backwater Jacks, and JB Hook's, to name a few. But Cyndi says many people don't realize Coral Reef's retail storefront is a trove of seafood for individual shoppers and home cooks.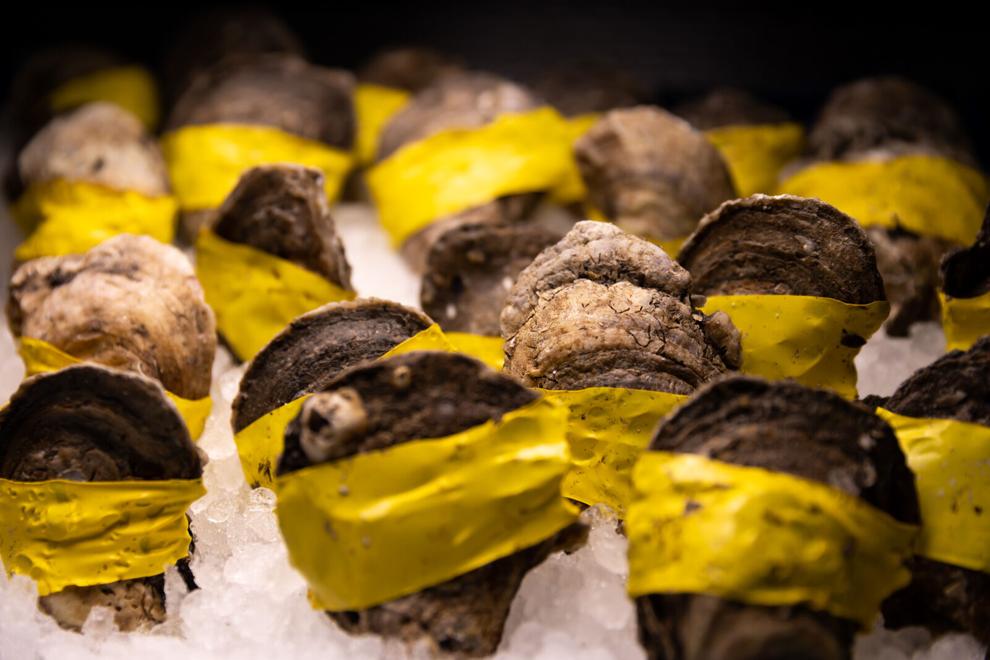 From ready-to-go meals like crab cakes, crab-stuffed salmon, and shrimp boils (all made, with care, in-house) to finer seafood options like snow crab legs, lobster, and Chilean seabass, Coral Reef is already loved by many Lake of the Ozarks area residents. But too many have never tasted the Coral Reef difference, and perhaps never knew they could.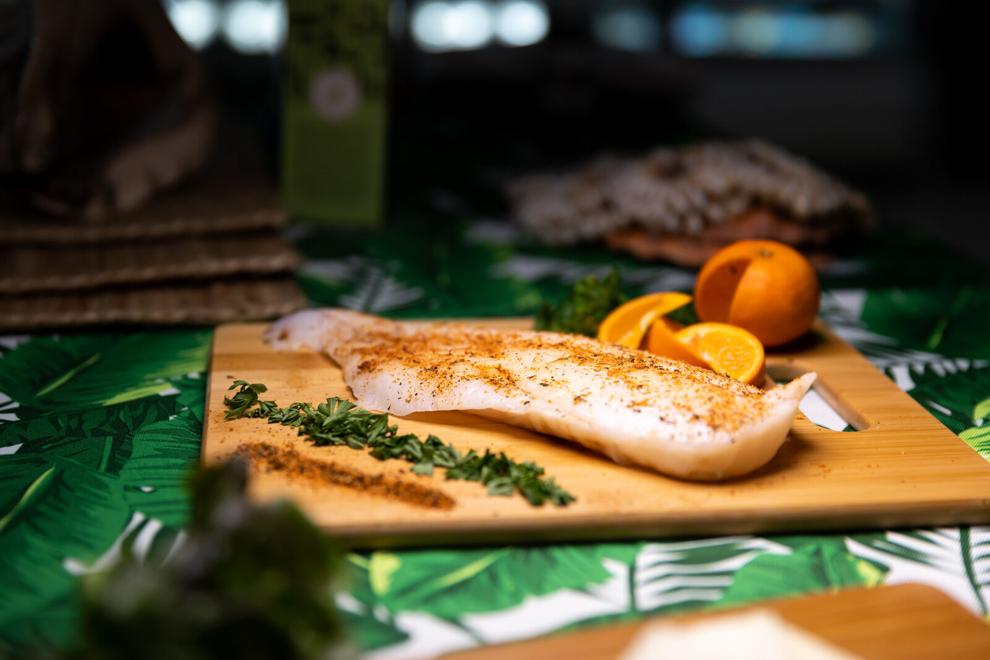 When customers come in, Bob, Cyndi, their son Justin, or their staff chef Ryan helps each person determine what's just right for dinner. Their passion for excellent cuisine comes through, as they explain how to cook each item (most have the directions right on the label, anyways), and give their own personal suggestions for preparation.
So when Cyndi sent me home with a couple of things to try in the kitchen, I made sure I got ample instructions. Kate and I love adventurous eating, and are pretty handy in the kitchen, but since we rarely cook seafood. Cyndi was happy to help. First, she gave me a handful of tips on how not to screw up fish…
How Not To Screw Up Fish
It's really not that hard. But there are a few things you need to know, between the time you buy fish from the market, and the time you serve it on the plate.
-Buy good quality (fresh or frozen). Life hack: buy at a seafood market like Coral Reef Seafood. Also, you get what you pay for.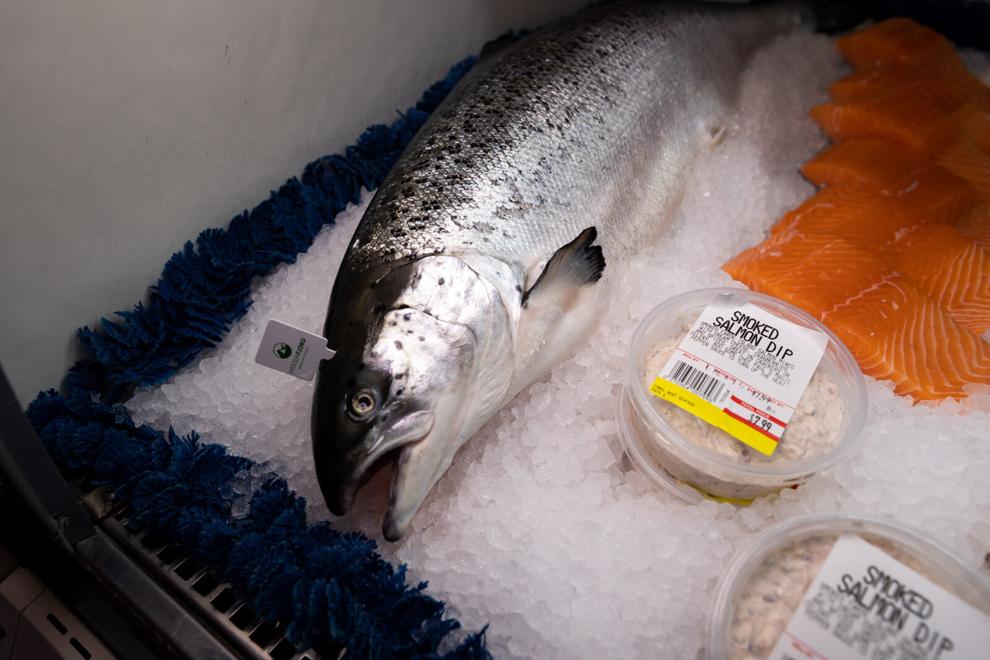 -Fish shouldn't smell fishy. That strong fishy smell means the fish is already spoiling. Ocean fish should smell like the ocean.
-Let it breathe. This is counterintuitive, I know. But let fish breathe when it's in your fridge. If it's frozen and vacuum packed, that's cool, but as soon as you start thawing it, cut the bag open and let air in. If you buy it fresh, keep it in a shallow dish, uncovered, until ready to cook.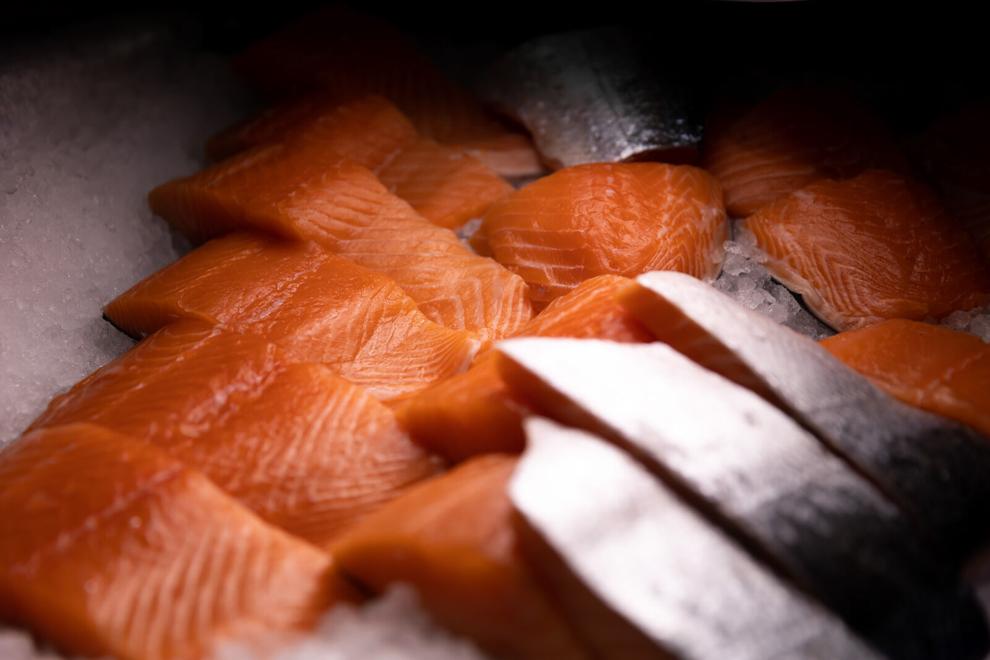 -Don't drown the fish. Fish only like to swim once. So avoid marinating, and season your fish shortly before cooking. This meat is delicate, so you can't treat it like a burly steak.
-Don't thaw it directly in water. This goes with the above point. Thaw frozen fish in the vacuum-packed pouch it came in (don't open the pouch until it's thawed), and make sure it's cold water. Even in cold water, you'll be surprised how fast it thaws. Never thaw fish on the counter-top.
-Use medium heat. Again, delicate. Fish cooked too hot will seize up.
-Rule of thumb: 10 minutes per inch. Why did I never know this? Look at the thickest part of the filet, and apply this rule. Easy peasy.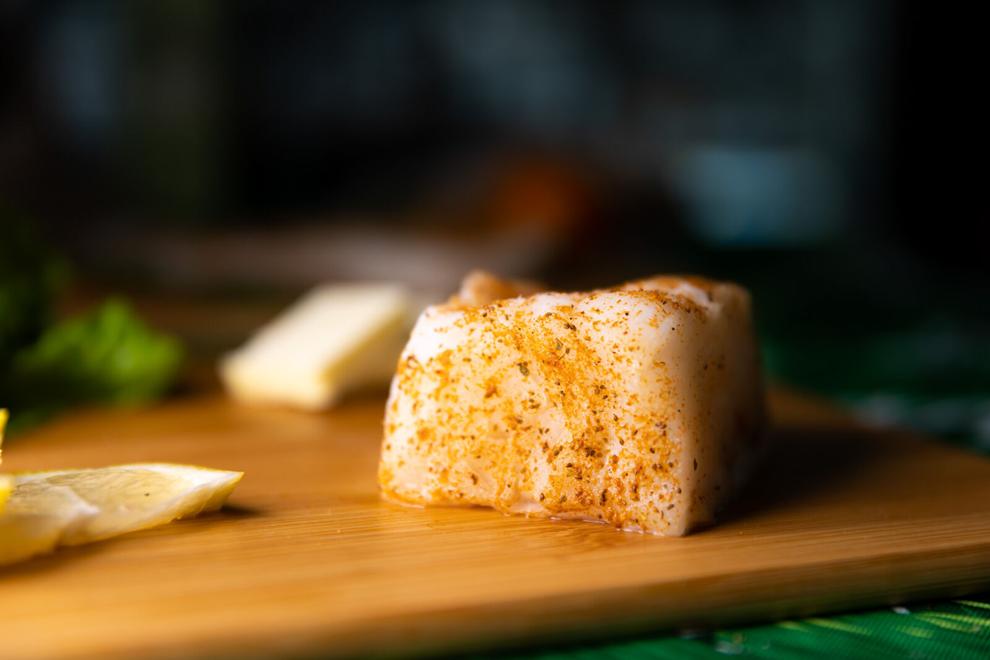 -A tad rare is better than overcooked. Use caution with this rule, as certain types of seafood do need to be fully cooked, whereas others are eaten raw all over the world. But over-cooking any kind of fish is a big no-no.
There are countless ways to cook fish: grilled on a cedar plank, sautéed in a pan (with a bit of olive oil), or roasted in the oven. But for those of us who mostly just cook whitefish for fish tacos and salmon in the oven (here's where I raise my hand), it's intimidating to think about branching out. Who wants to risk destroying dinner when you can play it safe?
Thankfully, many fish dishes are quite easy; and for the more adept, fish can be satisfyingly complex, too. Coral Reef Seafood has everything the home chef needs, whether you're just getting started, or you're a top chef. Here are three things to buy at Coral Reef, and how to cook them, ranked from easy to hard!
---
EASY: Shrimp Boil, aka Low Country Boil, aka Frogmore Stew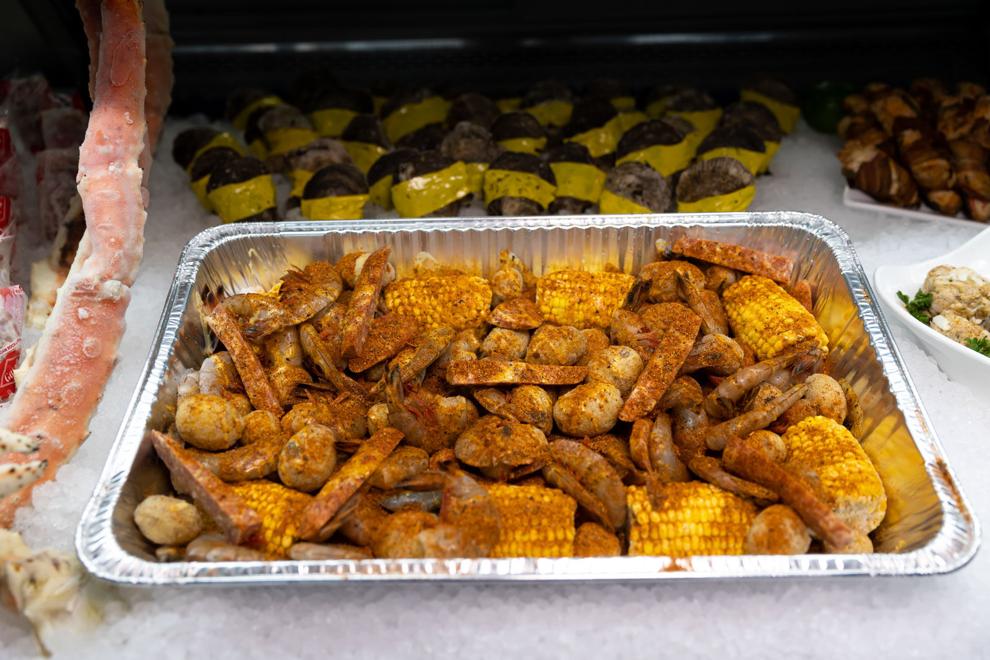 My wife being a born-and-raised Carolina girl, I'm treated to truly traditional Low Country Boils every time we visit her family back east. There's some debate about whether it's a Low Country Boil or Frogmore Stew (no frogs: apparently the name comes from a region of the Carolinas); but there's no debate that this dish is the right way to eat shrimp and to feed a crowd.
Well, Coral Reef Seafood does all the hard work for you, so this first dish lands on the "Easy" menu. Head to Coral Reef and buy one of their pre-made, pre-seasoned foil pans full of shrimp boil goodness. Add a can of water or beer. Pop it in the oven — or, better, the grill — for 25-30 minutes (just follow the directions on the pan), pull it out, and serve!
Pro Tip: Drain some of the juice and add Coral Reef's Roasted Garlic Butter Mix. Don't forget french bread for dipping! And of course you'll be needing cocktail sauce.
Another excellent seasoning is sold by Coral Reef: their Island Spice "Seafood Spice." Made in Jamaica so it's automatically good, Cyndi says they basically use this on everything.
More "Easy" Dinners:
Pick up the wildly popular crab cakes.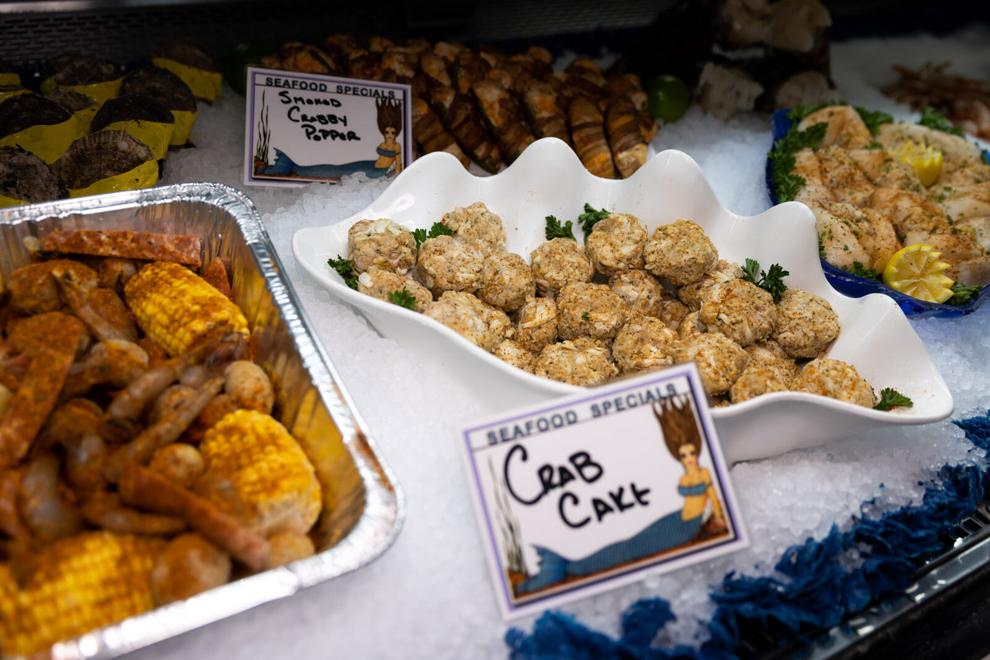 Thaw the day before, vented, then sauté in a skillet over medium heat with a bit of olive oil, 2-3 minutes until browned.
Or grab their smoked crabby poppers.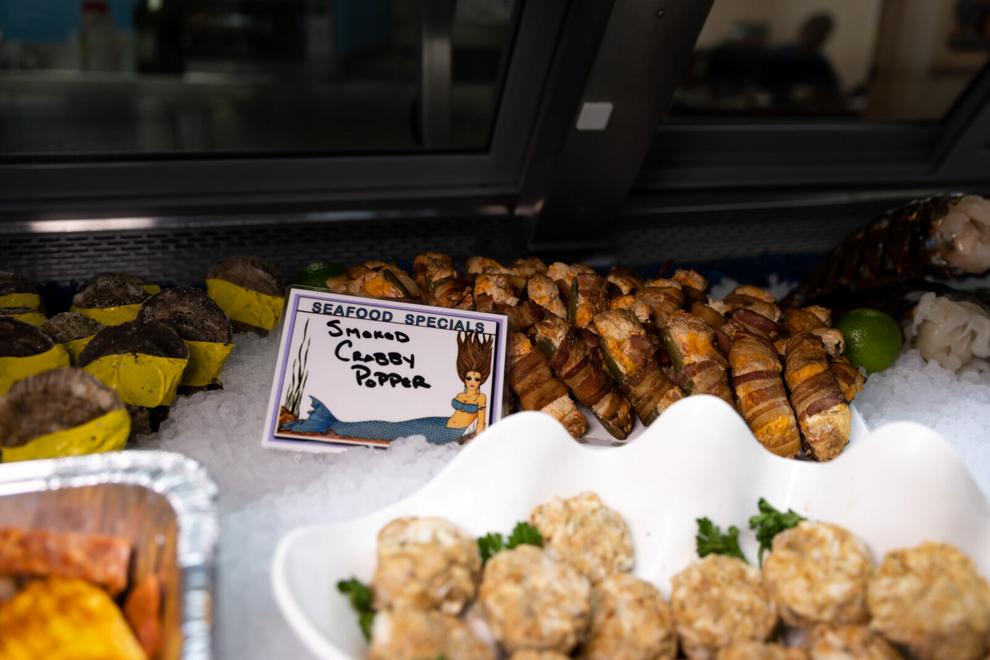 Grab a gumbo, too. Made in-house, you can't go wrong with Coral Reef's gumbo. Just heat it up! 
---
MEDIUM DIFFICULTY: Salmon & Roasted Veggies
This is my family's normal tier. We love cooking, and we like venturing out a bit, but with four kids and busy days, this is about as fancy as we get.
We put the oven on 425 and got the roasted potatoes going (just diced some sweet potatoes and golden potatoes, tossed in oil and basic seasonings). When they were getting close to done, we turned the oven down to 375. Drizzle of olive oil on the salmon ("Olive oil and fish are just meant for each other," Cyndi says) and then a generous shake of the you-gotta-buy-this-to-do-salmon-right seasoning, called "Magic Salmon Seasoning." Coral Reef sells it, and it's just the thing.
The salmon fillets were about an inch thick at their thickest point, so we put them in the oven for 10 minutes, maybe let them go for 30 seconds extra, and then pulled them out.
Perfection.
Served with a lemon slice on top, roasted veggies to the side, a salad with house dressing (I'm a red wine vinegar + olive oil guy), and hearty brewers-grain artisan bread from Lakery Bakery, this dinner was a winner. On a whim, I told the kids—who are pretty good eaters but can be randomly picky—that we're implementing "Try It Night." That means you just try a bite of everything, and we treat it like an adventure, and if you hate it, you don't have to finish it. Stick around for more brilliant parenting tips…
Anyways, the kids enjoyed the salmon, and the wife and I loved it.
Pro Tip: Here, we really noticed the freshness of the salmon. Salmon is traditionally strong in flavor, but this wasn't overpowering. It was really nicely balanced. Cyndi says some people come in and she urges them to buy salmon, but they lament that they've made awful salmon before. Cyndi replies, "You probably just bought bad salmon." Don't buy bad salmon. Shop for fresh fish at Coral Reef Seafood: 5370 Osage Beach Pkwy.
More "Slightly Challenging" Dishes:
Try mahi-mahi, tuna, or swordfish steaks.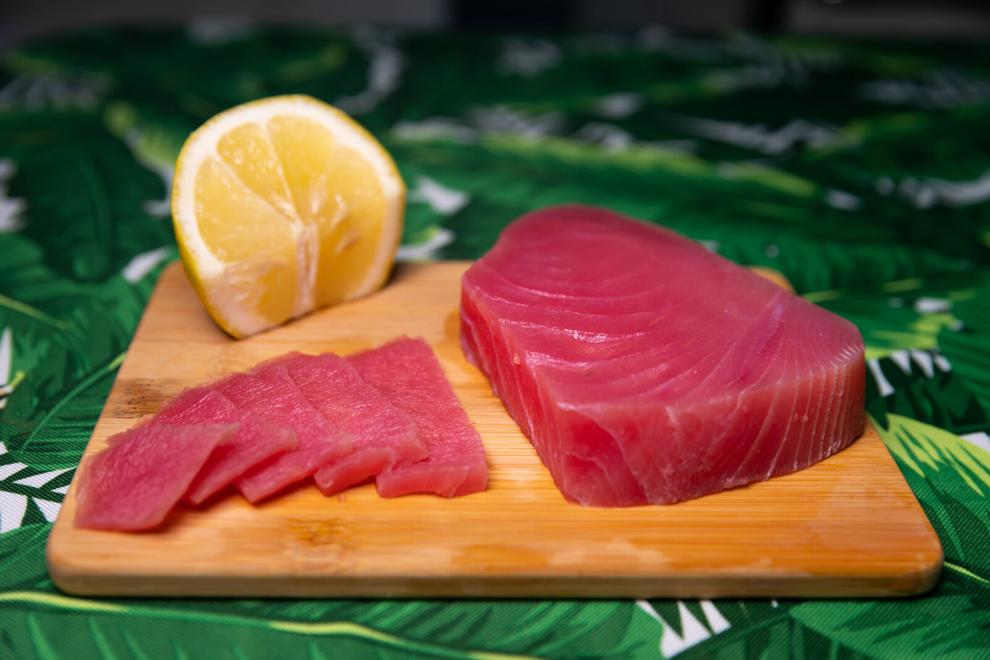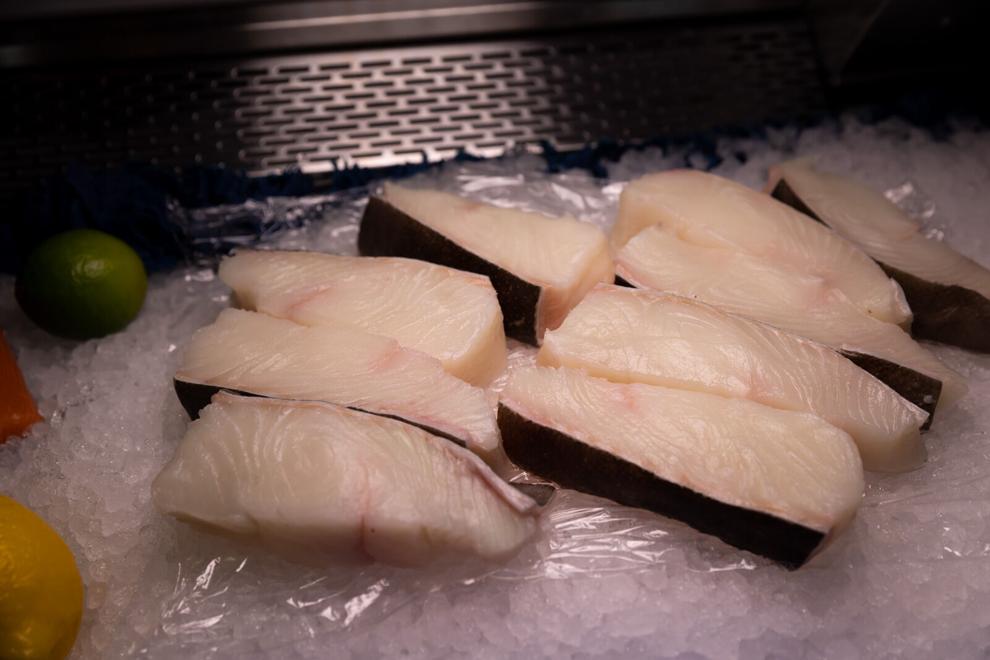 A perfect substitute for a beef steak, these can handle a grill (or blacken them!), and even taste great with traditional steak seasoning.
---
CHALLENGING: Pan-Seared Chilean Seabass With Lemon Caper Butter on a Bed of Risotto
Having never cooked Chilean seabass before, I was rather nervous about royally screwing up these (rather pricey) filets. If you're looking for fish tacos, just ask the Coral Reef folks for some whitefish. Cod'll do just fine. But when you want to wow someone from the time you say what we're having for dinner tonight, to the time you serve it on the table, well this is a pretty excellent option.
We used this recipe: https://www.maryswholelife.com/pan-seared-chilean-sea-bass-with-lemon-caper-butter
Confession: I almost ruined it. The pan-searing in my cast iron (which might need to be re-seasoned) got a little dodgy: I was waiting for the fish to easily "lift" off the pan after one side had been seared, but it didn't quite get there and I nearly burned it. Nearly. But fortune favors the bold, so our adventurous meal was saved and the seabass had a perfect sear on each side. We finished it in the oven.
Meanwhile, of course, all the other things were happening. Kate whipped up the risotto (we were out of white wine, so chicken stock had to do) and roasted veggies; I prepped the salad. Oh, and then there were the capers. Turns out she had tossed our half-used jar of capers; apparently it was like four years old and apparently that's not acceptable. No worries: I had already purchased more, and mixing up the lemon caper butter was a snap.
The whole ordeal was fun (and admittedly a little frantic!), and I think the end result was pretty photogenic! That's obviously not the point, but it doesn't hurt. The meal was delicious, and I highly recommend trying this exact recipe for your next chilean seabass.
Pro Tip: Seabass (and fish generally) contains a lot of water, so when it's sautéing in a bit of oil, it tends to splatter. A grease splatter screen would have made my cooking area much less messy! A nonstick pan is probably easiest for this, but we tend to think nothing beats cast iron, especially for getting that nice heavy sear. To ensure a good sear, give the fillet a quick rinse and then pat-dry with paper towels before cooking.
Ready For Even More Adventurous Seafood Cooking?
Go for the Snow Crab legs.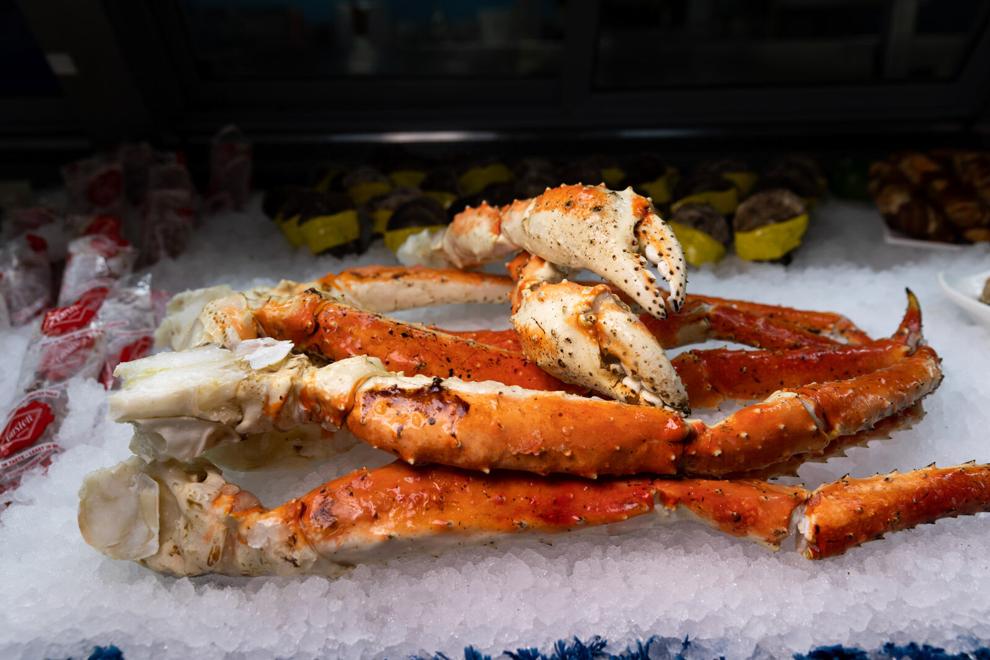 But don't even think about boiling them. Crab legs have got to be steamed, Cyndi stresses, or they'll just end up soggy. And since basically any crab you buy at the store is already cooked (shellfish spoils fast, so crabs are boiled right off the boat, then shipped to market), the trick is just to make sure the meat gets hot enough to safely enjoy. Crab meat is surprisingly sweet, when cooked right, and some Coral Reef Seafood customers say their kids request it for a special birthday dinner.
Even More Adventure: Lobster.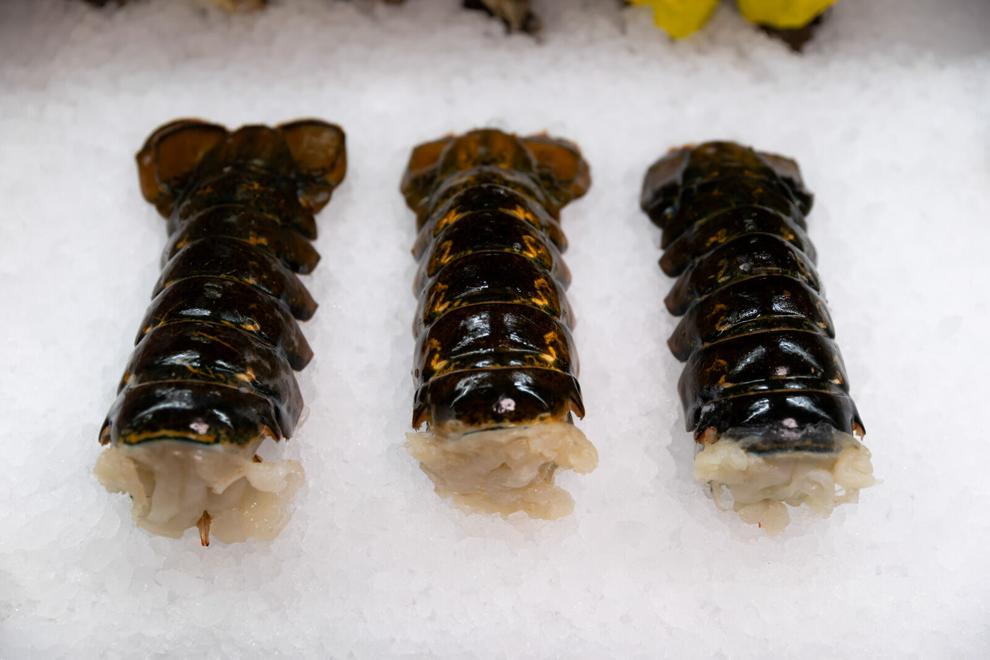 We won't even pretend to tell you how to cook it. But we can tell you where to buy it: Coral Reef Seafood, in Osage Beach.
Online: coralreefseafood.com
On Facebook: https://www.facebook.com/coralreefseafood
More photos from Coral Reef's selection: