It is Friday night, and you are at your favorite Lakefront bar, enjoying your favorite cocktail. Suddenly, the place goes quiet. You see everyone looking at something on the water. You follow their eyes to see what everyone is looking at, and then say to yourself, "Wow! Look at that boat."
This is sure to happen when a Ranger Tug comes pulling in.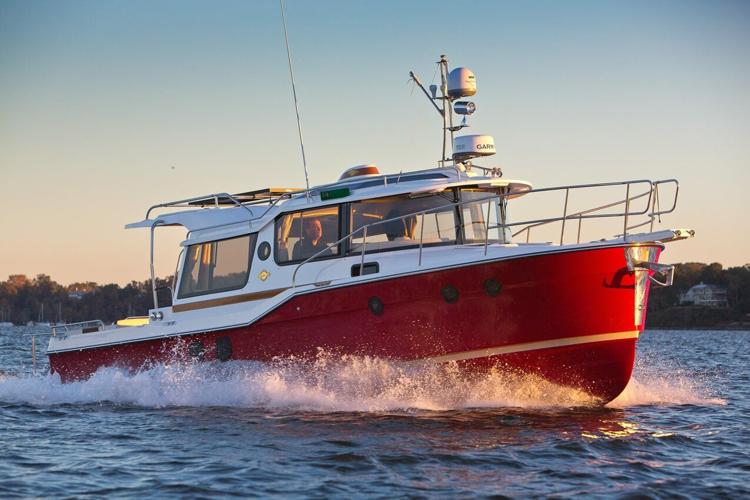 Voyager Yacht Sales President Jeff Busam laughs when he recalls how he discovered Ranger Tugs. "I was driving down the highway, when I saw a Ranger Tug on a trailer going the other way. I thought, 'Wow, what a neat boat!'" Jeff did a u-turn and chased the boat down. That is how he met his first Ranger Tug. He was so impressed that he bought the dealership for the Midwest.
Busam and his General Manager Scott Mook have a long history at Lake of the Ozarks. Jeff has developed many properties at the Lake over twenty-plus years. They both are Lake-lovers, and for them the idea of bringing a new line of boats to the Lake is exciting.  
Scott was raised around tugboats. His grandfather owned a dredging company, and the whole family was always around the river and tugboats. So when Jeff introduced him to Ranger Tugs, it was a natural fit.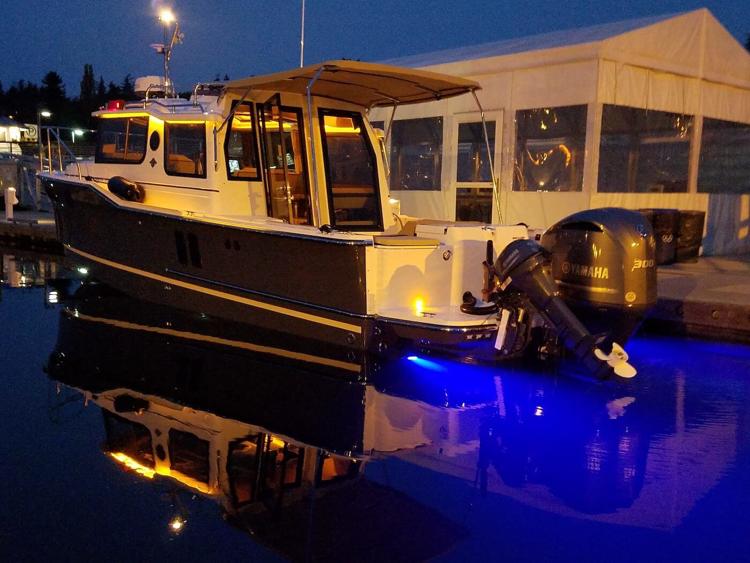 Jeff and Scott have taken many trips on a Ranger Tug over the last few years. They have navigated most riverways in the Midwest, explored many lakes and have even taken on ocean swells. The Ranger Tugs performed beyond expectation, and they were hooked.
The Livingston Boat Company, builder of Ranger Tugs, has been around since 1958. Their passion for boating began in a family that spent weekends on the water. Boating in the Pacific Northwest, Canada, Alaska and Florida created the ideas and experience to incorporate into the structure, design and quality they want in a boat. From this the Ranger Tug was born. The boats are unlike anything else on Lake of the Ozarks. They blend sleekness with toughness for an exterior that impresses, and warm wood furnishings inside come together to create a vintage, coastal style.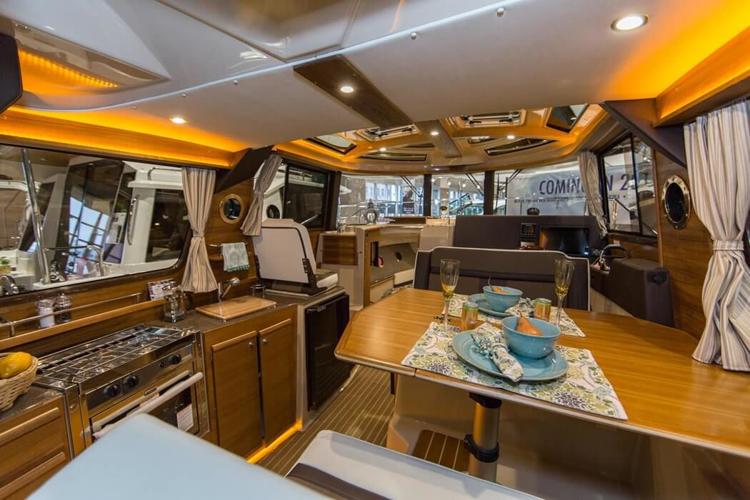 The Ranger Tug Company features six models. The R-23 is powered by a 200HP Yamaha outboard. The R-27 is powered by a Yamaha F300 Outboard. The R-29CB and R-29S are both powered by a 300 HP Volvo Inboard Diesel. Both the R-31CB and R-31S are powered by the Volvo D4 300 HP, which delivers a 16-knot cruise speed. For more information, visit www.rangertugs.com. Check out the build-a-boat page, where you can select your color and options.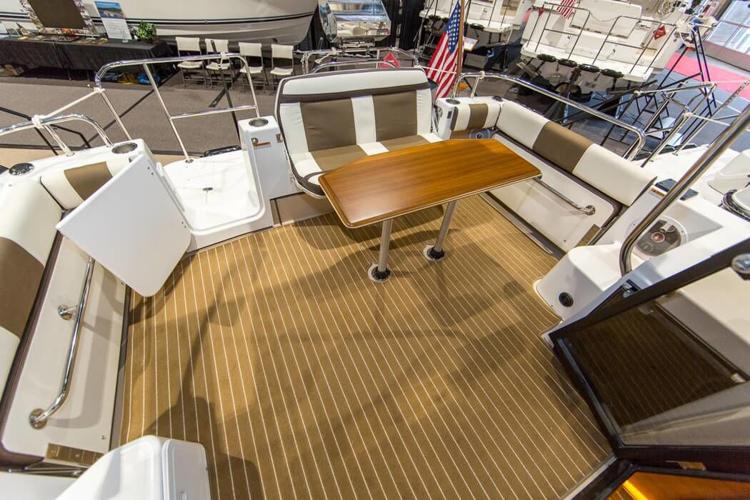 A question many Lake of the Ozarks boaters will have: how will Ranger Tugs ride on the rough summer waters of Lake of the Ozarks? General Manager Scott Mook has an answer for this. "They are manufactured in Seattle, designed and built for the Pacific Northwest rough water environment. The Lake of the Ozarks has nothing that these boats haven't seen before, or are accustomed to navigating," he said. From the front bow with the steep drop, to the stern designed to quickly disperse water, Ranger Tugs are up to the challenge.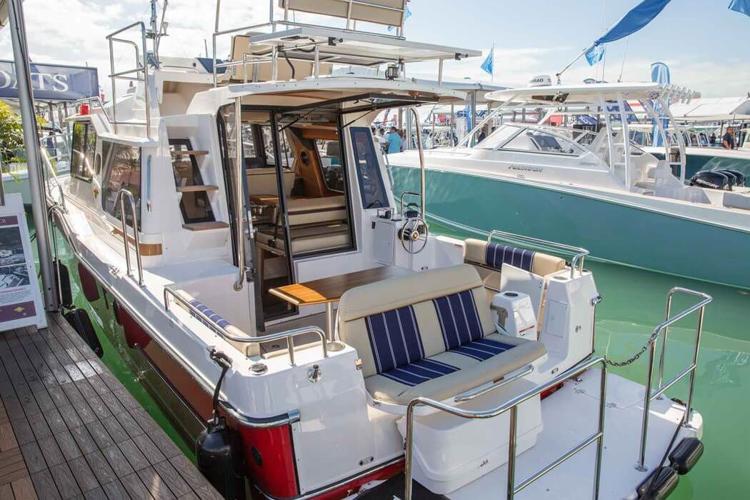 The crew at Voyager Yacht Sales will soon be regulars at Lake of the Ozarks. Their motto is "Don't waste time on the shore. Life's best experiences lie in open waters." So Jeff and Scott soon will have a permanent presence at the Lake, and intend to live up to their motto. Their goal is that boaters at the Lake will also. The only question left: Who will be the first Lake of the Ozarks boater to own a Ranger Tug?
For more information on Ranger Tugs, visit www.voyageryachtsales.com. For inquiries about Ranger Tugs, or to schedule a viewing, Voyager Yacht Sales can be reached at 844-367-8847. Or they can be reached by email at info@voyageryachtsales.com.