In a big red barn, down Route KK in Osage Beach, there's a whole lot of space, and a whole lot of history.
Trevor Bechtold and his business partner Jason Lewis knew some of the barn's story when they bought it in 2018, with plans to renovate the building and transform it into apartment and storage space. Now with five apartments (all occupied) and 50 storage units, they are ready to get the word out: Red Barn Storage is open for business.
This was Trevor and Jason's second project at the Lake—the other much-acclaimed transformation was happening simultaneously: the restoration of Swiss Village. The duo along with Trevor's father, David—who taught in Camdenton High School's construction trades program for decades and now teaches construction courses at State Fair Community College—totally overhauled the old cottages at Swiss Village, and the finished product perfectly merged the nostalgia of the old place with modern stylings for a unique vacation rental experience. The Swiss Village cottages stay rented all summer long, and nearly every weekend of the winter.
These guys took that same spirit into their restoration of the iconic old red barn. And throughout the process, they discovered many more stories hidden in the walls and foundation of the place.
Built in the first half of the 20th Century, the red barn was originally for horses; in fact, when Trevor and Jason bought it, the horse stalls were still in place. The barn changed hands over the years. One of the past owners used to anchor-down his hot rod while he tinkered with it: Trevor found the anchors in the concrete used for that purpose. But the most interesting use of the barn: legend has it, the barn used to be a meetup for cock fighting! With over 12,000 square feet of space, that was a lot of room for the birds to gather a crowd.
When Trevor and Jason heard the barn was for sale, they snatched it up, seeing Route KK as a developing corridor at the Lake. The barn already had several apartments, but the team renovated them and built an additional one out of what had formerly been an office. "The whole goal of that was to provide not only a storage opportunity but affordable housing," Trevor said, noting all five of the apartments are now rented, and several of the tenants work at nearby Margaritaville. The team is always looking for a way to add value.
Like & Follow them on Facebook: Red Barn Storage
Renovating The Red Barn
photos courtesy of Trevor Bechtold
Using a combination of Amish labor, their own labor, David Bechtold & Donnie Christian, and some help from the former owner Ron Westenhaver—who runs the adjacent Inn At Harbour Ridge with his wife Sue—the men transformed the red barn. Trevor recalls the process (and took copious photos) of pulling out much of the wood, after which they brought in structural steel, concrete reinforcements, and then walls, doors, etc. So, while dramatically upgraded, the red barn still retains its idyllic, country look.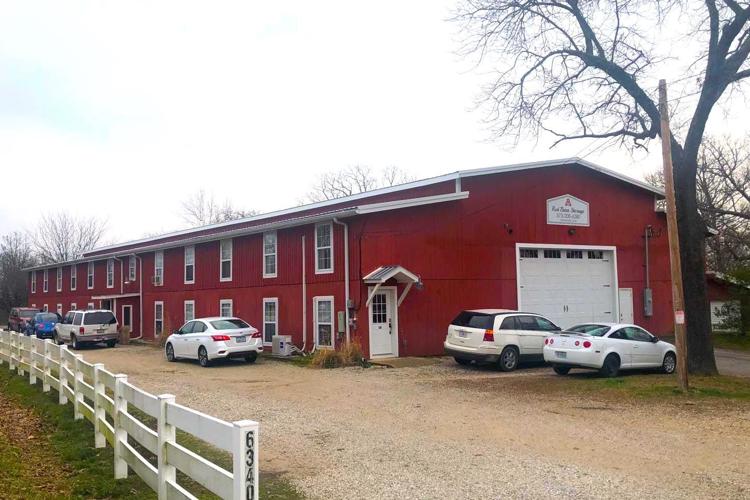 "It's in a private neighborhood," Trevor added, "which is a positive thing because there's a homeowner's association." That means the community keeps an eye on everything going on around there, he said. But of course Red Barn Storage has plenty of its own security features: well-lit premises, a key-code access gate, and 24-hour camera surveillance. Tenants can also add a Tenant Protection plan, which gives coverage for theft, vandalism, fire, water damage, rodent & vermin damage, and more.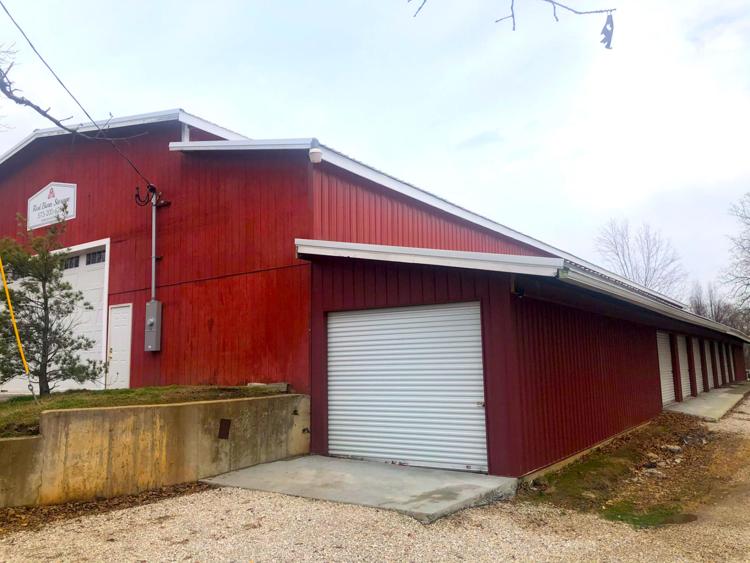 Most of the ground-level storage units are 12 feet wide. Trevor points out that allows people to even store a vehicle or PWC in their unit. They offer discounted rates and terms for winter watercraft storage, too. Many of the units are outdoor-accessible, while a majority of them are indoors, which allows tenants to load and unload while protected from the elements. They streamlined the rental process too: tenants can book, pay, and maintain their storage unit account online. In just a few clicks, starting at $39/mo, the door to storing your stuff will be opened. 
Click here to learn more: redbarnstorageloto.com
Tucked among the trees, on a high hilltop overlooking the 28 Mile Marker of the Lake of the …