When you go to The Malted Monkey, on the Strip in Lake Ozark, expect to find classic American fare, with a unique flair. Here are three menu items we recommend: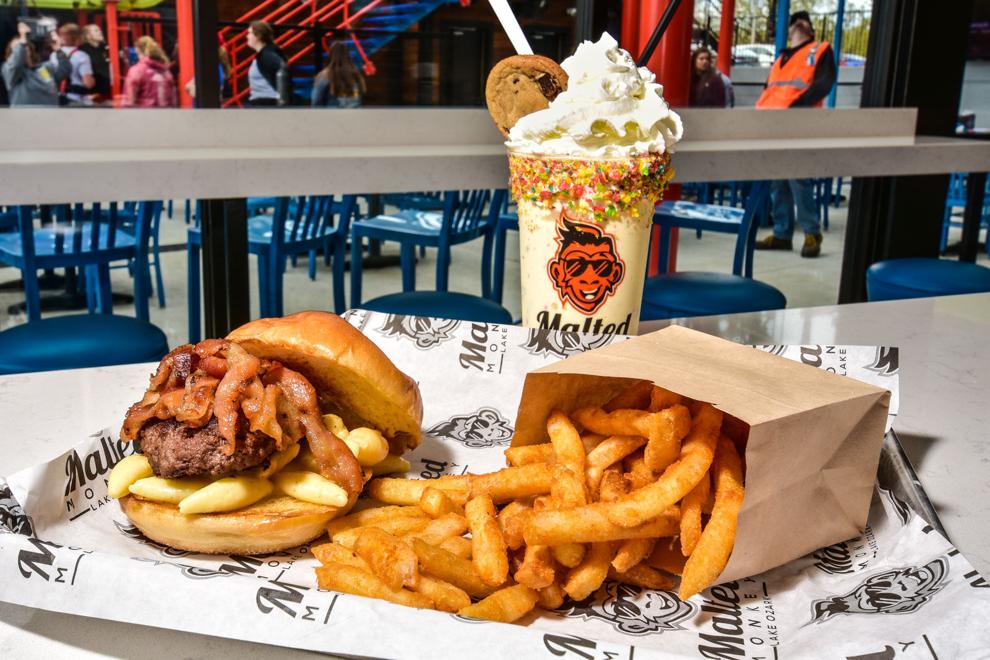 The Mac 'n Cheese Burger puts a fun spin on an old favorite. A thick, medium-done burger topped with creamy mac and cheese and monkey sauce brings out the best of both mac 'n cheese and hamburgers. The Mac 'n Cheese Burger is comfort food on top of comfort food, and it's a no-brainer for anyone looking for a good meal.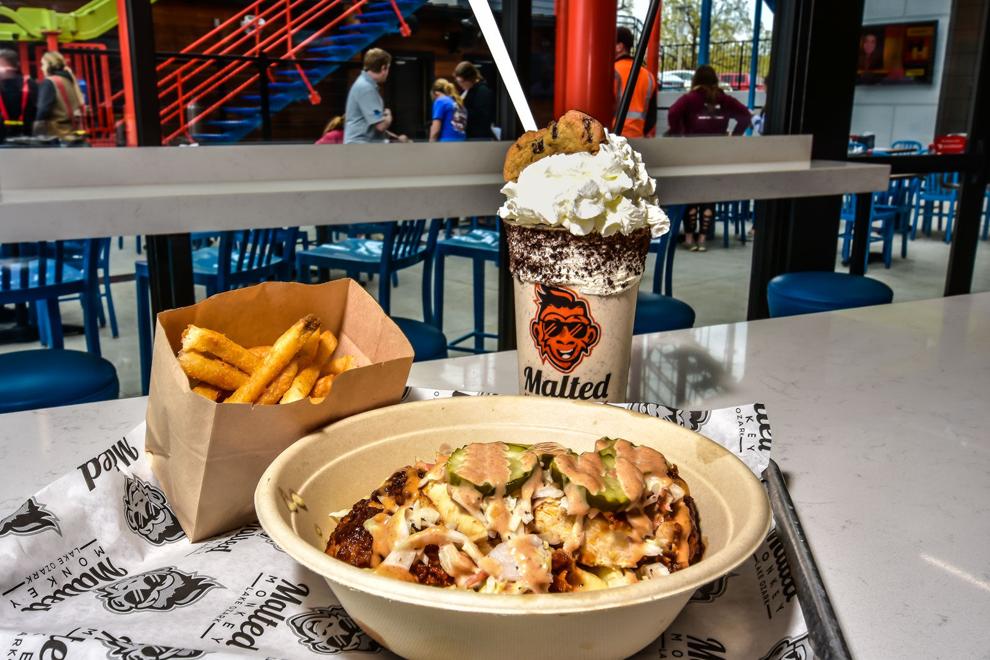 Then there's the Nashville Bowl: a tangy pasta and chicken bowl that packs a punch with its "comeback sauce." The spice is there, but doesn't take it to heartburn-inducing levels. And with mac 'n cheese, coleslaw and pickles included as well, the Nashville Bowl keeps a perfect balance between heat and flavor.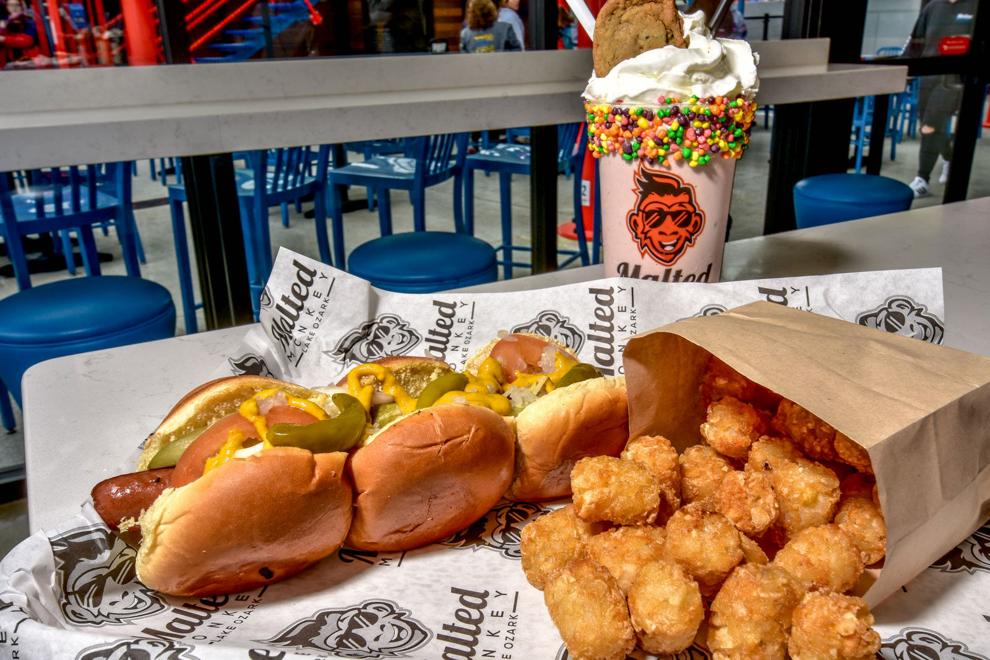 The Chicago-Style Long Dog is a Malted Monkey tribute to an American classic. The dog features chopped onions, yellow mustard, pickle relish, dill pickle spears and tomato all on top of a salty, savory hotdog. But rather than in a hotdog bun, this one's nestled in a trio of connected slider buns! The Chicago-Style Long Dog is so spot-on, it might as well be straight out of the Windy City.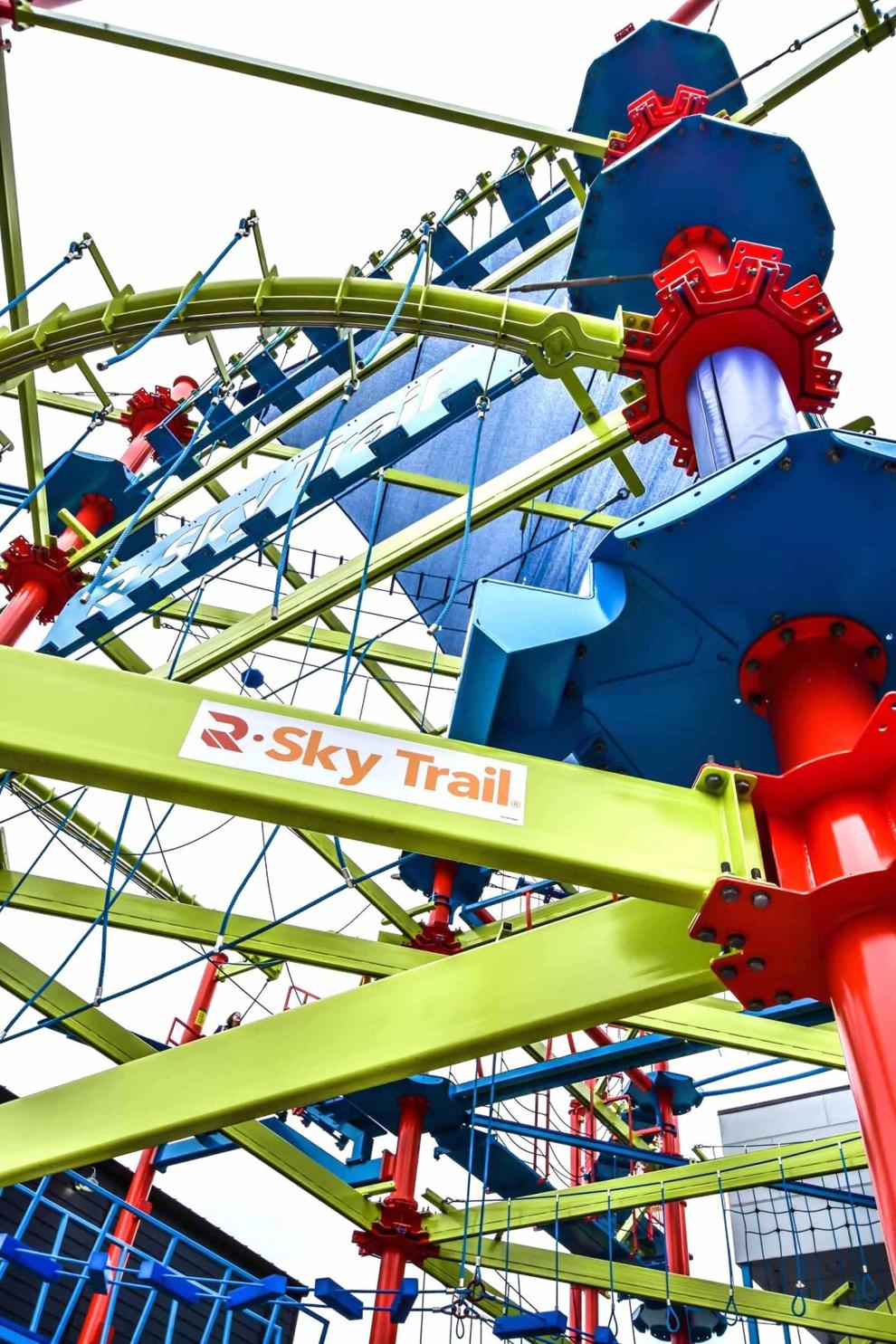 When you go, make sure you make time for the SkyTrail, a colorful climbing course that could keep kids (or adults) occupied for hours. You'll find Malted Monkey is the perfect place to monkey around at Lake of the Ozarks!
The Malted Monkey is located at 1345 Bagnell Dam Blvd., Lake Ozark. Look for the multicolored ropes course and you can't miss it!