Brylin Brown and his father-in-law Leighton Larson share a passion for cigars, but when they would come to Lake of the Ozarks for family vacation, they lamented the Lake's lack of cigar shops. The Lake of the Ozarks is the perfect place for recreation: from boating, to bar hopping to just relaxing on the beach... but cigar aficionados had no place near the water.
"I was taking about 10 or 12 cigars with me for a week at the Lake. And I ended up giving away more cigars than I was actually smoking myself," Brown said. "And after a while, me and my father-in-law were talking about how we couldn't believe that there wasn't a cigar shop at the Lake."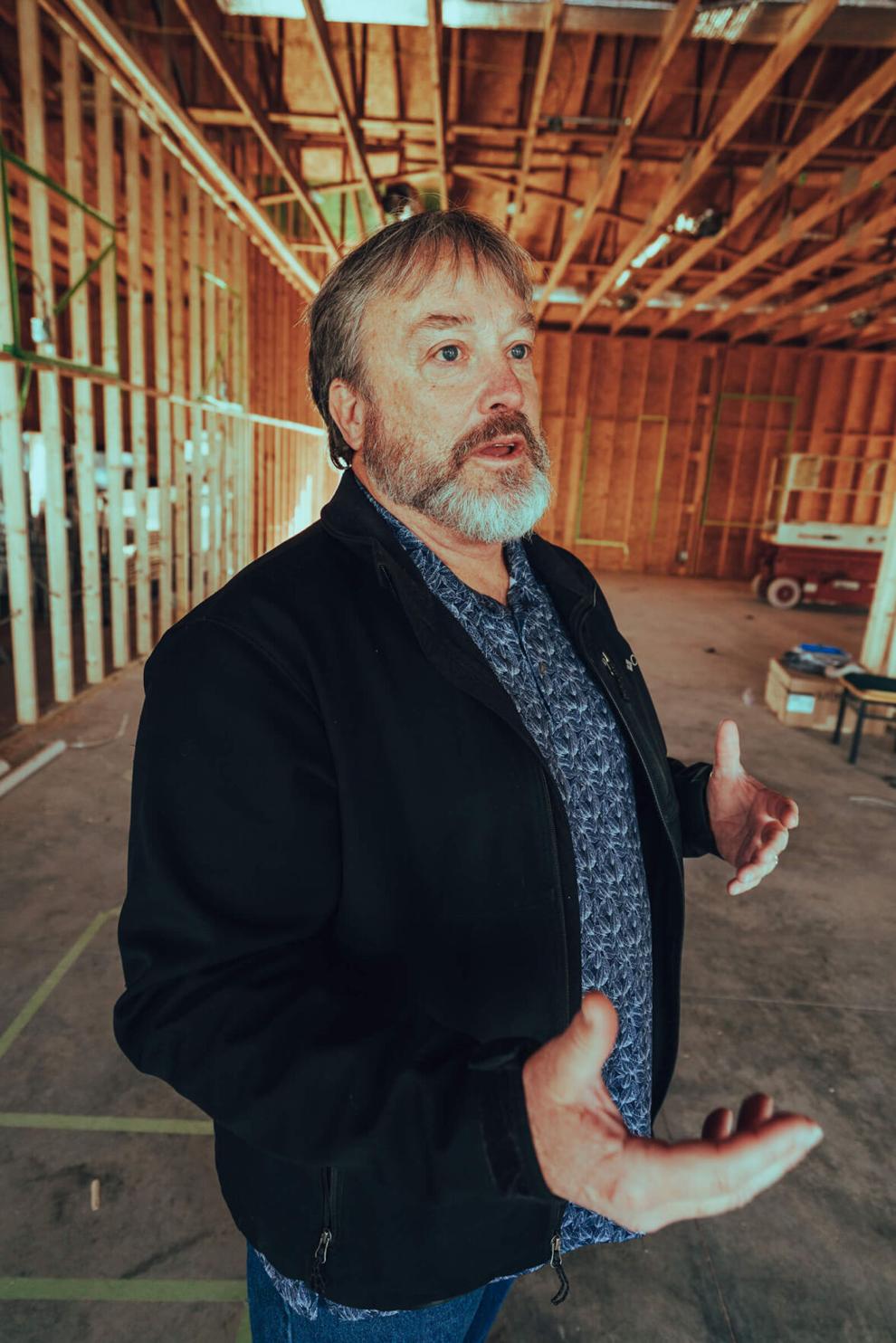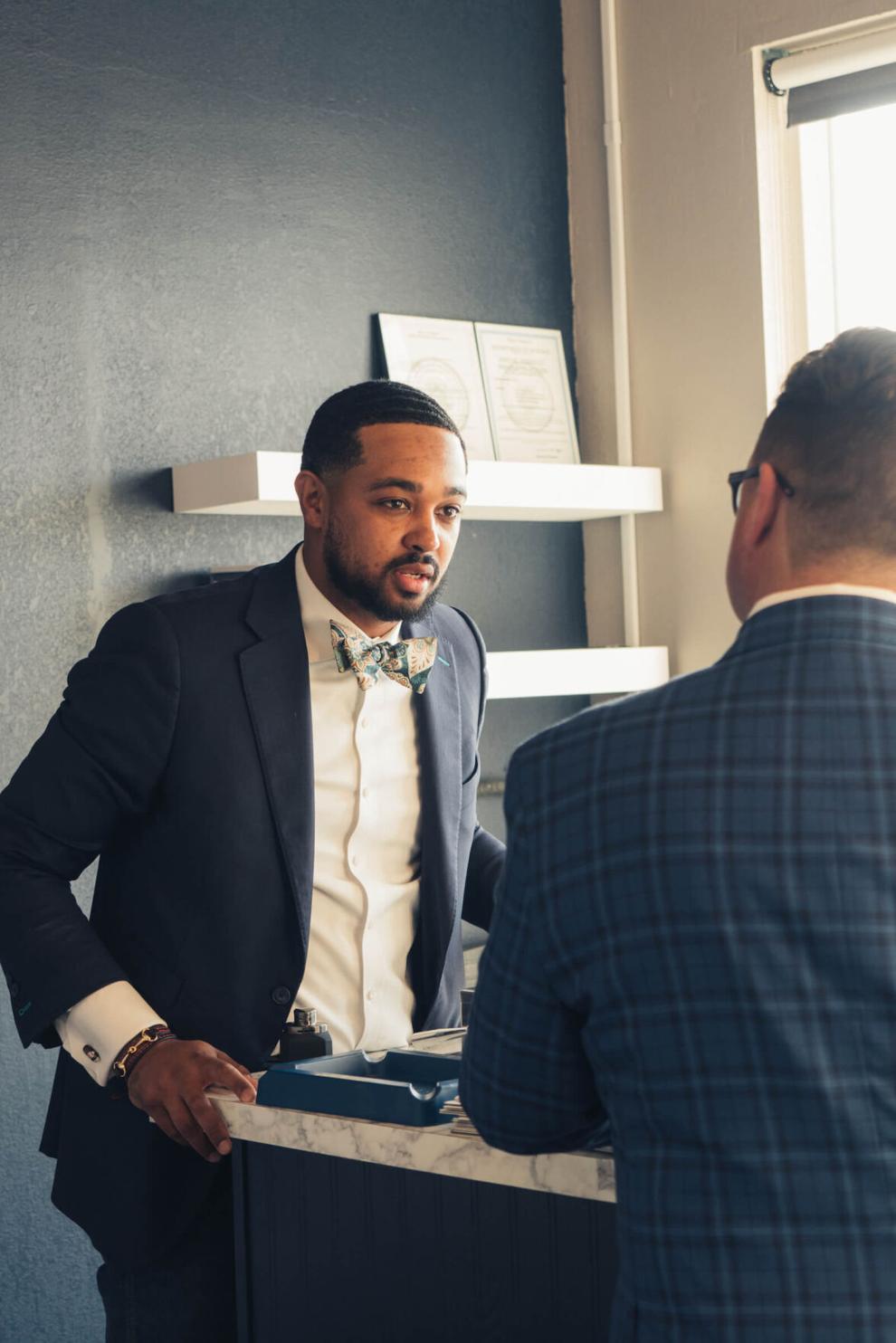 At first it was just idle talk over a few drinks, but slowly the two got serious about the idea of opening their own cigar shop. Brown previously had worked with cigar lounges through his consulting business and Larson knew the Lake of the Ozarks area well, having vacationed here for years. Their dream is now reality: Leighton's at the Lake, a 2,000-square-foot lounge that includes cigar retail and a smoking lounge is now open, and welcoming cigar-aficionados and amateurs alike.
Leighton's at the Lake is located at 4518 Horseshoe Bend Pkwy. in Four Seasons — at the corner of Horseshoe Bend Pkwy and Bittersweet Rd.
Online: https://www.leightonsatl.com
On Facebook: https://www.facebook.com/Leightonsatthelake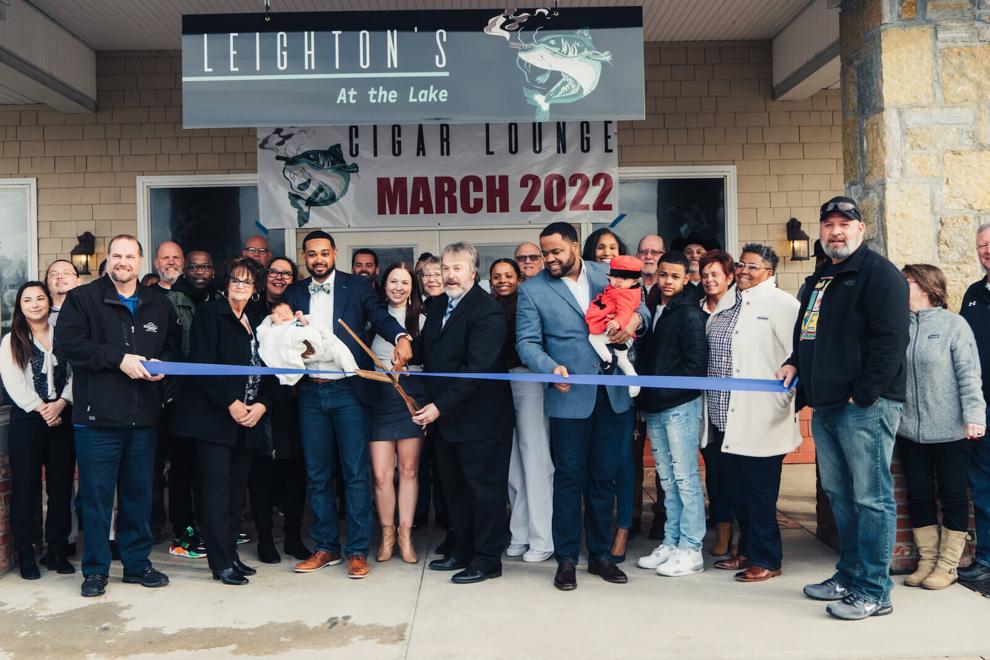 With game tables, sports on the TV and top-of-the line lounge chairs, Leighton's is bringing the old-school charm of the classic cigar bar to the Lake of the Ozarks. But here, the old and new meet. An air filtration system turns the air over every 30 minutes, eliminating any residual smoky smell. Geo-key access gives members both a physical key fob and an app to unlock the doors with fingerprint access (no more hassle when you forget your fob!)
Fingerprint entry means extended hours of access for members. Although the retail shop is only open from noon to 7 p.m., the lounge is available from 6 a.m. to midnight. So if you work the night shift and want to come by in the morning or just want a relaxing spot to puff late at night, Leighton's at the Lake is the place.
The place was obviously designed by cigar-lovers. Lockers provide perfect cigar storage. A consumption license and ice machine means patrons are free to bring in any alcohol of their choice. That single-malt that pairs perfectly with your favorite stogie need not stay home when you're headed to Leighton's.
"The lockers are made of 100% Spanish cedar and they're big enough to fit alcohol and cigars, so if you're a member you can have your cigars in there, and you can bring your favorite bourbon too," Brown said.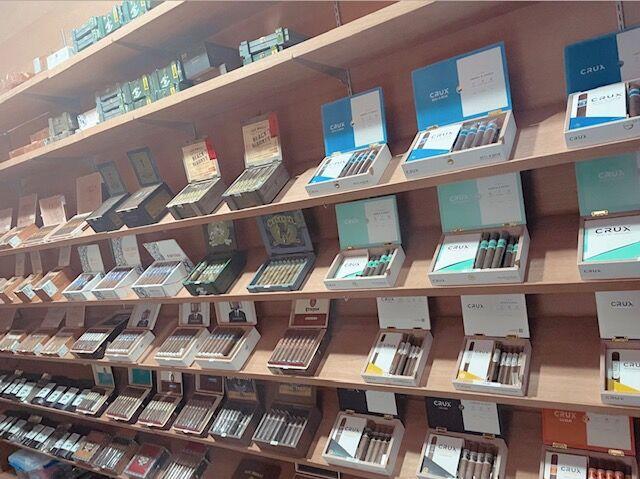 And on top of a luxury lounge, Leighton's offers the largest selection of premium cigars in the area. And if you're in the market for something different or are getting into cigars for the first time, Brown has a process for matching people with their perfect cigar.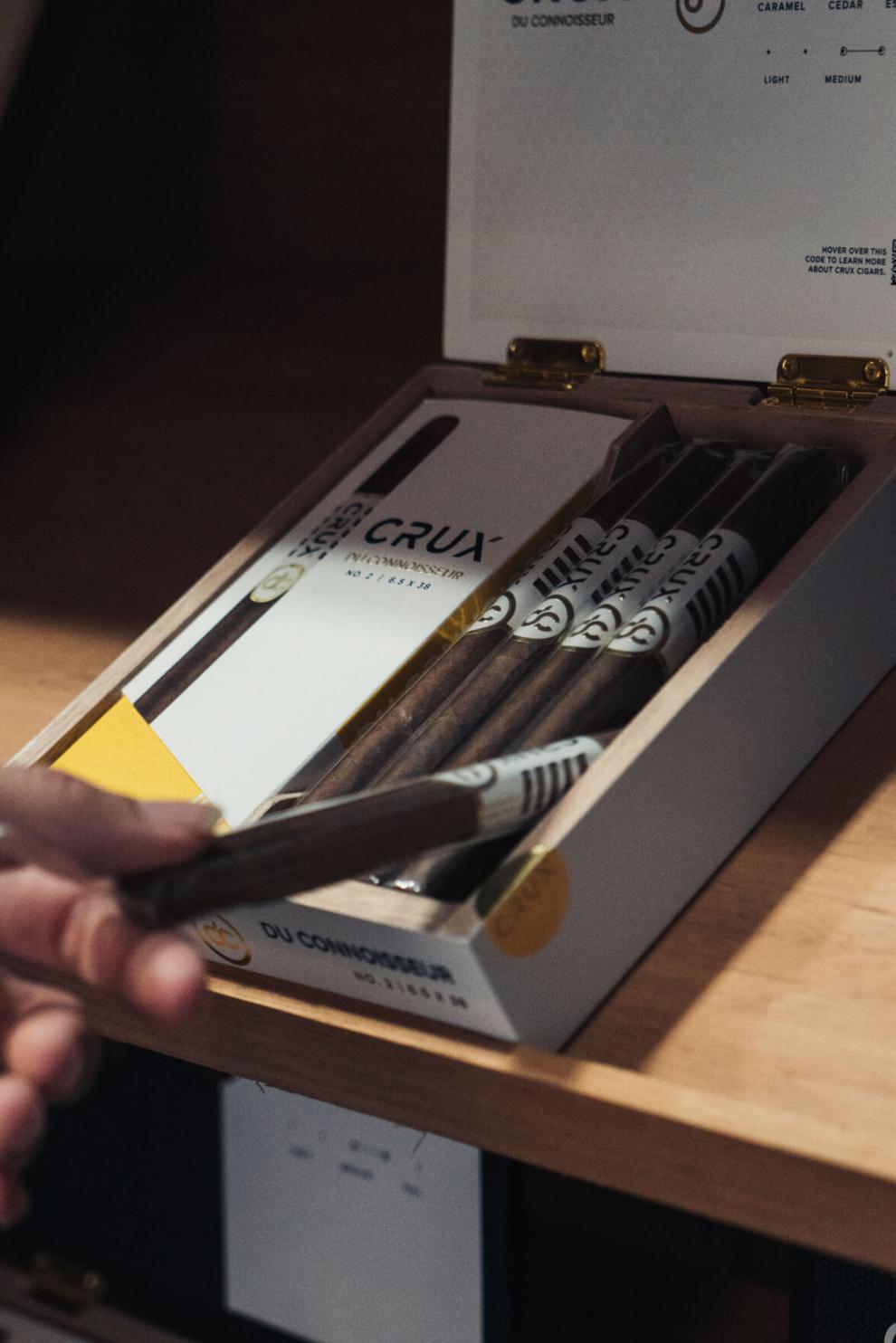 "When people have no idea what they like to smoke or have never smoked a cigar before, the first thing we do is ask questions about their taste. How do you like your coffee? Black? Do you like it with cream and sugar? There are little things you can ask people to kind of understand their palate preference and then be able to pair a cigar with that for them," said Brown.
For those visiting the Lake only seasonally and not sure they want to commit to a full membership—or who just want to check things out before pulling the trigger—Leighton's has a range of membership options.
The Absolute membership comes with 18-hour lounge access, a 15%-off member discount, a personal locker with name plate and free admission to all events: perfect for the die-hard cigar lover.
The Principal membership to get all of those benefits sans locker.
And for those just visiting the Lake for the weekend, the Passing membership is right, with simple 7-day access. Staying for a month? Try the Fundamental membership, which offers month-to-month access.
So if you love visiting the Lake of the Ozarks but miss the cigar lounges back home, or if you're a Lake area cigar fan wishing for a lounge, brothers of the leaf are gathering at Leighton's at the Lake.
Visit Leighton's at 4518 Horseshoe Bend Pkwy., Four Seasons, or call 414-416-0760 for more information.
Leighton's Online: https://www.leightonsatl.com
Leighton's On Facebook: https://www.facebook.com/Leightonsatthelake
Midwest Coast WakeSurf Open
Fun Amateur WakeSurf Competition
Sat., July 16, Ha Ha Tonka Cove
Support Injured Veterans
Sign Up To Compete!
Want To Help The Cause? Call MarineMax at 573-365-5382 or stop by to purchase a Wake For Warriors T-Shirt, Sweatshirt, Boat Flag and More.
Enter To Win An AR-15!