The world's most iconic boat brand, crafting handmade boats for 145 years, has been brought back to Lake of the Ozarks by Big Thunder Marine.
"Big Thunder Marine is honored to be the new Chris-Craft Boats Dealer at Lake of the Ozarks and Northern Missouri," said Jeremy Anderson, General Manager of Big Thunder Marine. He added, "There truly is no other boat built like a Chris-Craft."
He's right. Chris-Craft boats have been built by hand for the entire 145-year history of the brand, and their obsessive attention to detail has not gone unnoticed by boaters. "Every screw in the entire boat is perfectly set at 12 and 3," Anderson said, to make the point.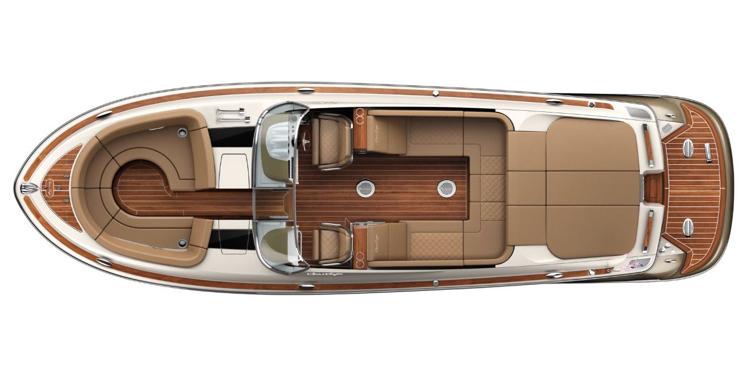 The company favors genuine paint on their boats (though some gel coat options are offered). "Paint provides UV resistance that helps prevent fading," explains the Chris-Craft website. "The hardened finish of paint provides better color match on repairs, requires less waxing and maintenance, and provides a high-gloss finish." Each boat goes through a 50-hour painting process, that ends with a final, clear urethane coating to give a glassy finish and brilliant color.
2020 Chris-Craft Launch 34 RJ Whether for a day on the water or a weekend escape, the the Launch 34 has the versatility of both a powerful, ag…
Learn more about Chris-Craft paint and processes.
The boats' high-quality teak wood decks has been legendary for decades. In fact, founder Christopher Columbus Smith's obsession with obtaining the most excellent teak led lumber yards at the time to designate the highest grades of wood as "Chris-Craft quality," according to ChrisCraft.com. Chris-Craft teak is hand-selected for consistency of grain and quality, and it's laid with epoxy rather than fasteners—which eliminates future eyesores or tripping issues—and then caulked.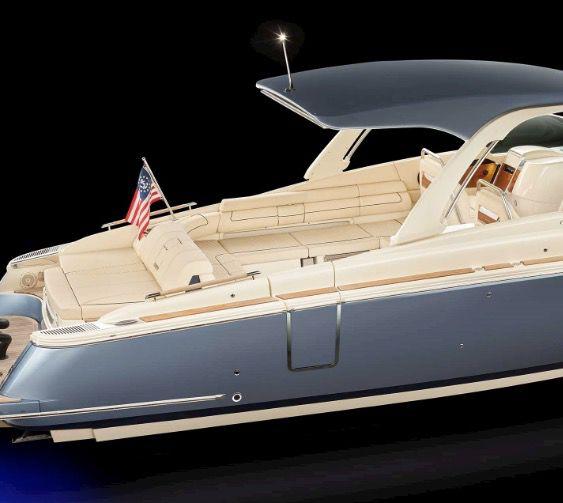 The GT Launch open-bow series ups the luxury-factor even more with side-entry "dive doors" and large hard-tops in 2020 models. And the epitome of Chris-Craft class answers discerning boaters' cravings for center consoles with the Catalina line.
2020 Chris-Craft Catalina 34 CH Quality and craftsmanship abounds in the luxury flagship center console line from world renowned Chris-Craft. …
The iconic Chris-Craft brand is an obvious fit for Big Thunder—itself one of the Lake of the Ozarks' most iconic marine brands for decades. In the past five years, Big Thunder has grown by leaps and bounds, both through acquiring other local businesses such as Glencove Marina, Tritoon Town, Lake Ozarks Marine, and Wake Effects, and through selling powerhouse brands at the Lake such as Baja, Fountain, Donzi, Statement… and now, Chris-Craft.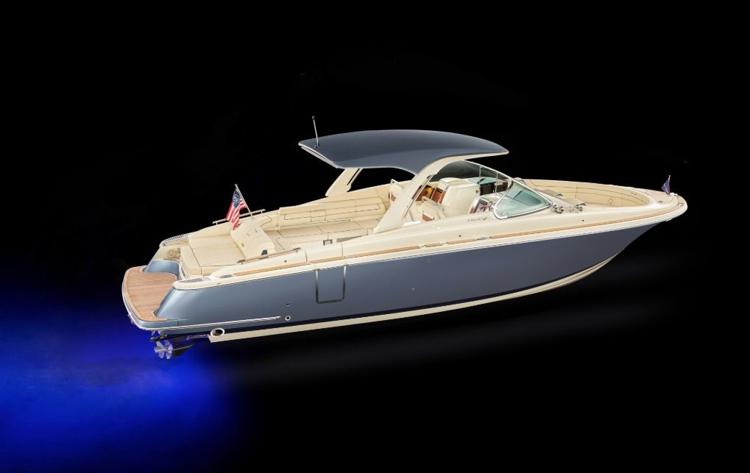 That covers the performance, luxury, and center console categories, but Big Thunder also offers a strong selection of boat lines built for family fun: MasterCraft wakesports boats and Manitou, South Bay, JC, and Crest tritoons.
After this weekend's boat show, the new Chris-Craft boats will be available at Big Thunder's Speed and Luxury showroom at 3401 Bagnell Dam Blvd., along with Fountain, Donzi, Baja, and Statement models. Less than a mile away, on Osage Beach Pkwy., Big Thunder's Family Boating Center hosts a huge inventory of tritoons and MasterCrafts. Anderson also points out their unique Chris-Craft concierge service, and the fact that Big Thunder is a full-service dealer, makes them a one-stop shop for boaters needing service, parts, or a unique, new dream-boat.
"We're honored to be chosen as the dealer at Lake Of the Ozarks—we're putting together the best team of people at the Lake with the best brands in the industry," Anderson said. "We can't wait to get these boats out on the water!"
2020 Chris-Craft Launch 28 GT MC Sporty and elegant, the Launch GT series combines modern design with classic style and quality craftsmanship.…
2020 Chris-Craft Launch 31 GT MN Stern Drive The newest edition to the GT lineup displays the quality craftsmanship and refined elegance that …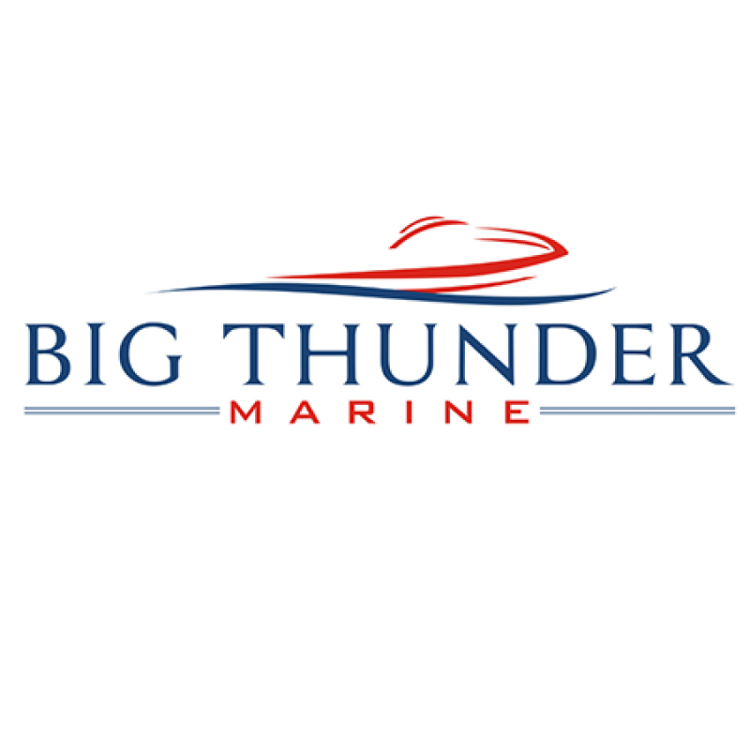 New home of Christ Craft! Factory Authorized dealers for Fountain & Statement Center Consoles, Fountain, Donzi, Baja powerboats, Mont…