With an expansive, shaded pool and more seating than you can shake a stick at, Backwater Jack's is a wildly popular summer hangout. But what more people should be going for: this lakefront spot's best-kept secret is its poolside sushi bar and grill.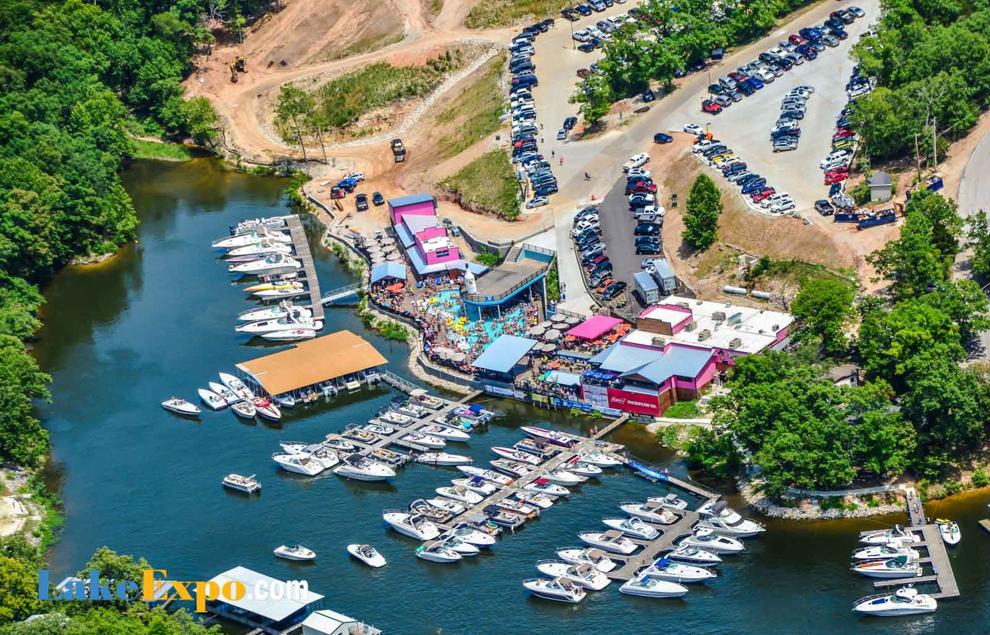 Lake Expo went down to the 17.7 Mile Marker to check out Backwater Jack's Poolside Sushi Bar & Asian Grill. Here were some of our favorites: 
Backwater Jack's Asian Cuisine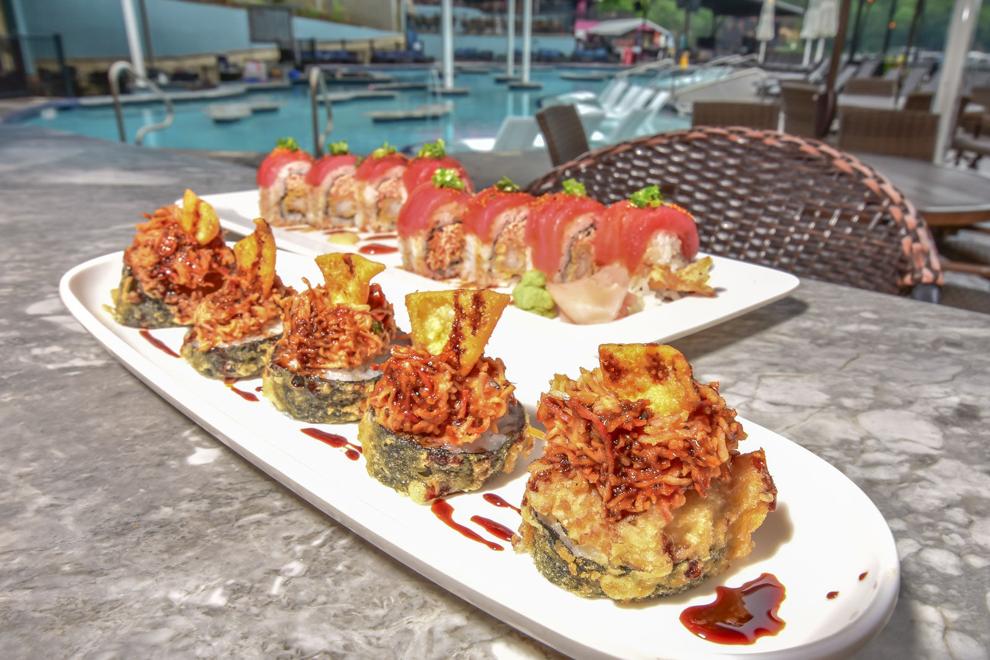 The Sin City: The Sin City sushi roll lives up to its name: it's transgressively tasty! This crab, cream cheese, fried tempura and spicy tuna roll is deep fried and delicious. The fried crunch offsets the soft sushi rice and packs a mild punch, with the chip on the top packing a final crunch!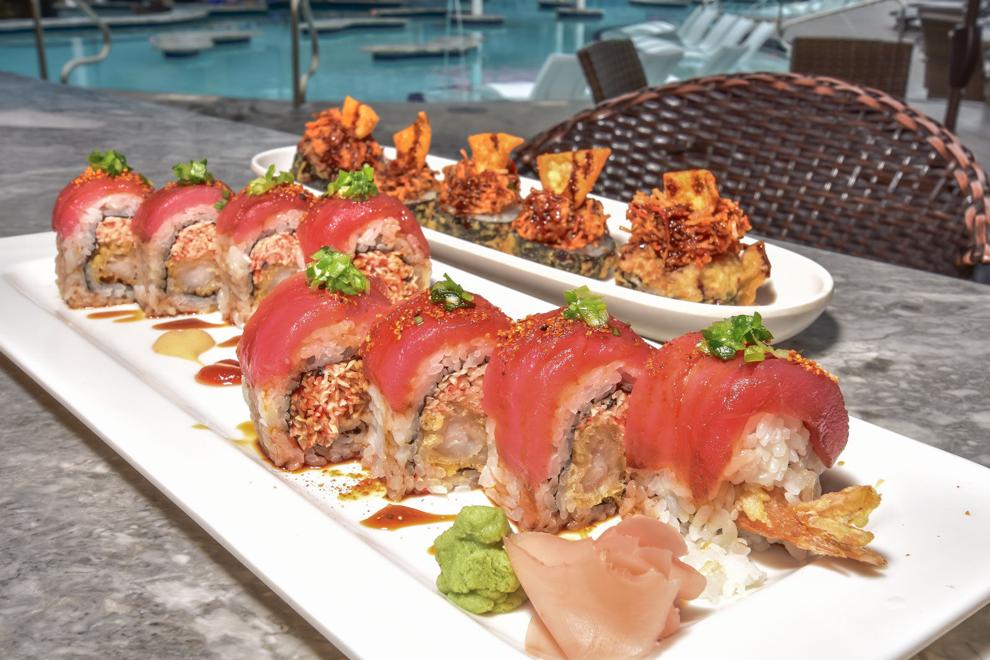 Prince Ali: It's good manners to eat sushi in one bite, but at Backwater Jack's the sushi is so big, being polite is a challenge! You get a lot of bang for your sushi-buyin' buck with the Prince Ali, a new sushi at Backwater's that comes with a smooth and savory topping of salmon, fried shrimp tempura in the center and a sweet-and-salty sauce that brings the whole thing together.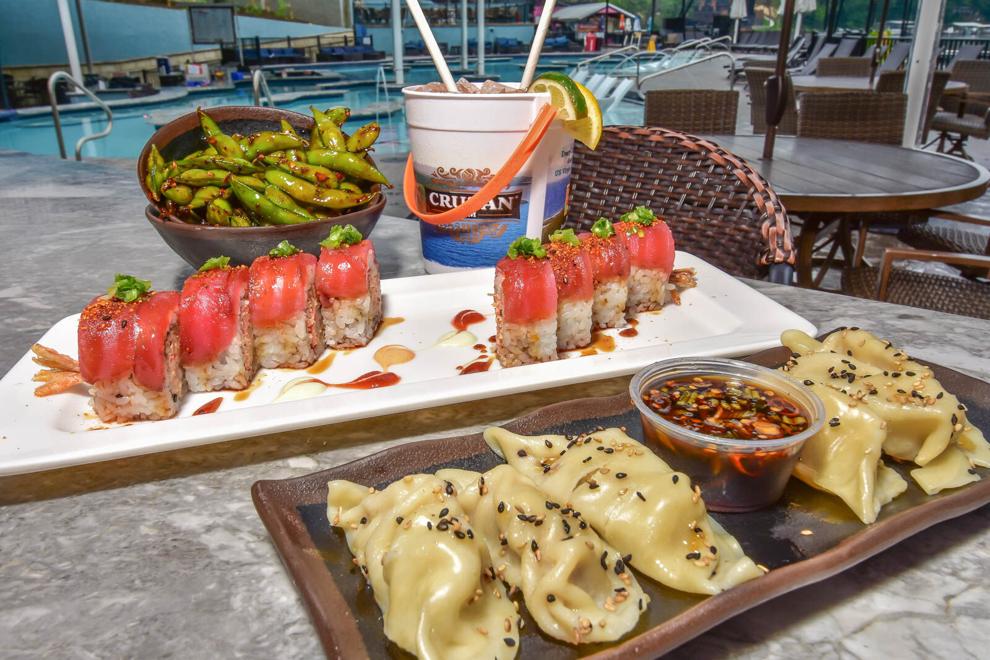 Pork Gyoza: A classic pork dumpling that has all a person could want. The tender filling offers a subdued umami flavor surrounded by a soft dumpling shell and a scattering of sesame seeds on top. With a welcome crunch, the Pork Gyoza is a great dish for any occasion!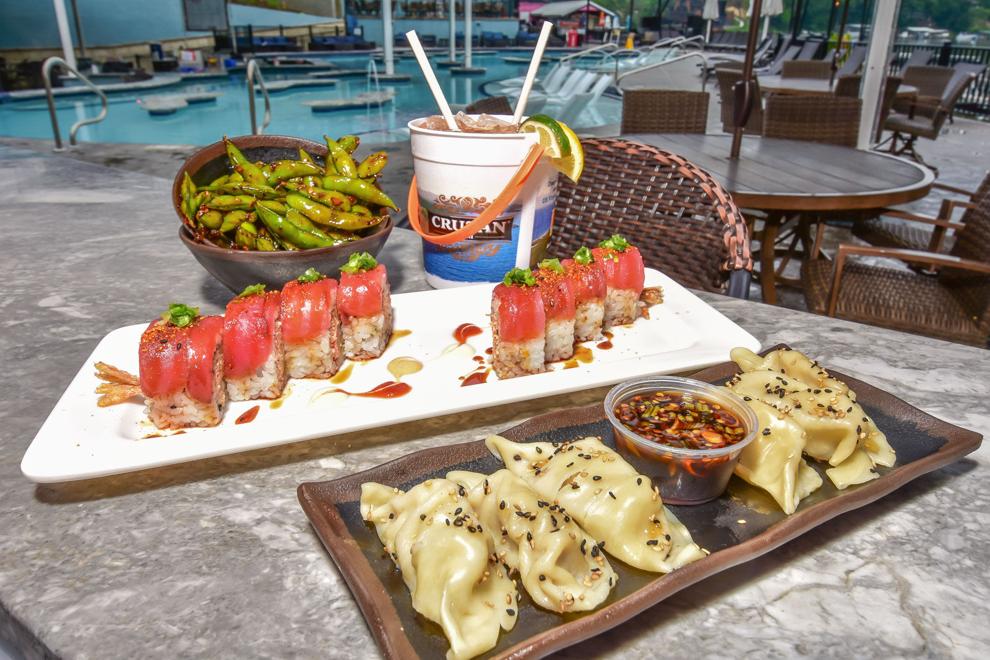 Lips on Fire: These beans aren't fooling around! The Lips on Fire are steamed edamame bean pods with a spicy seasoning; these buttery beans are soft and steaming hot and topped off with a spice that takes them to the next level.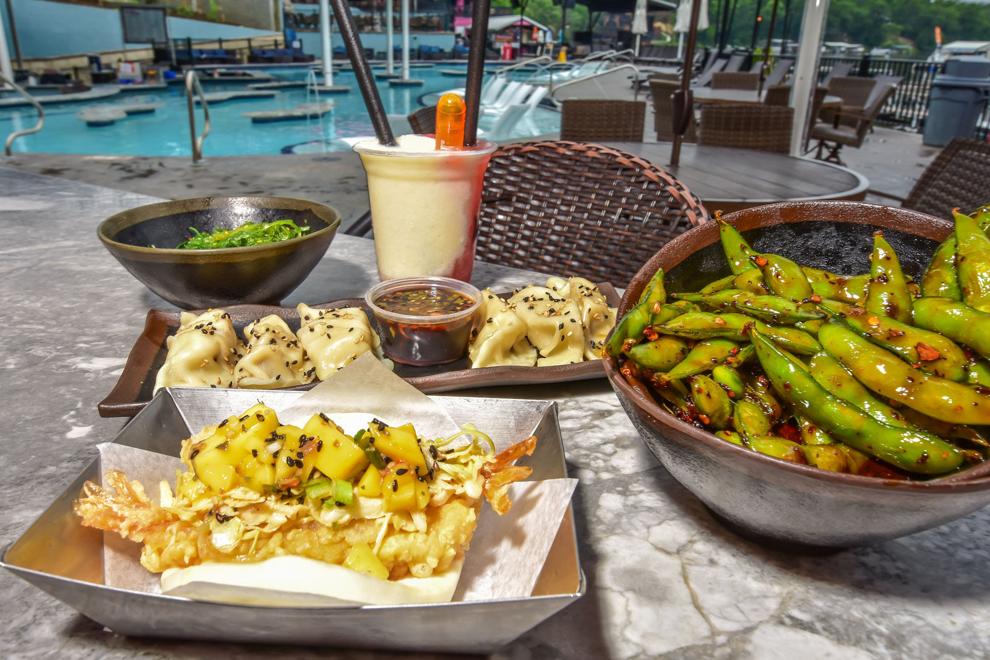 Bao: Bao was one of my personal favorites, with crisp fried lobster wrapped in a soft, light bun. The spice is nicely cut with chunks of sweet mango. The Bao's diversity of flavors all come together into a single delicious appetizer.
Fried Kung Pow Rice: With pleasantly warm spice that doesn't overpower the rest of the dish, the Kung Pow Fried Rice will fill you up with ample helpings of tender rice and thick cut pieces of chicken mixed in throughout.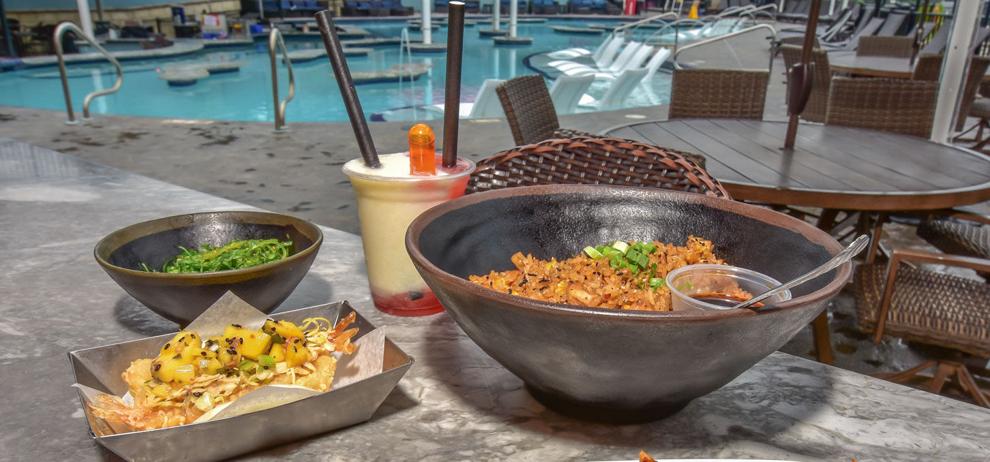 Seaweed Salad: One of Backwater Jack's most unique offerings, the Seaweed Salad is a cool and refreshing dish that comes with a fresh, green taste. A hint of vinegar adds complexity. For those unfamiliar with seaweed, the texture is almost like very firm noodles with some vegetable crunch.
Now, what to drink?
(As always, please designate a sober driver/captain when you go out to enjoy food and drink on the Lake!)
Pain in the @ss: A powerful rum concoction that melds piña colada and rum runner together to create a sweet, frozen drink. This packs a serious punch. Great for lounging on the poolside or pairing with dinner, the Pain In The @ss won't be causing you any pain anytime soon!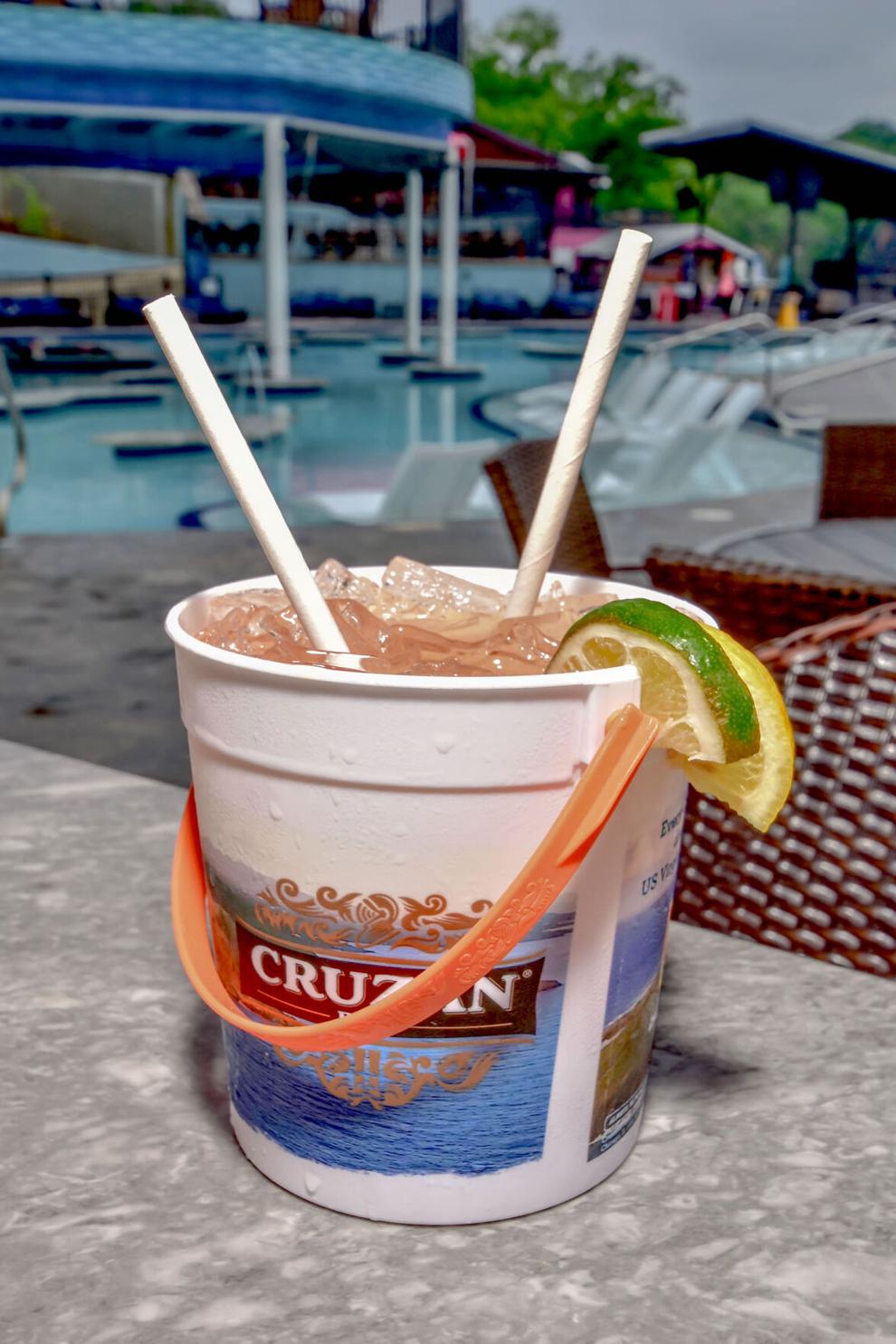 Cruzan Confusion: The Cruzan Confusion is a boating beverage that comes in a majorly generous bucket. With a sweet kick and a lovely mango flavor, the Cruzan Confusion is a great choice!