For Lake of the Ozarks homeowners, the dock draws everyone. You eat there, the kids swim nearby, paddleboards and floating mats keep everyone entertained until it's time to go out on the boat. But time spent on the dock is too often spent swatting bugs and dodging spiderwebs: Aqua Pest Solutions at Lake of the Ozarks wants to rescue those days on the dock, with natural, essential-oil derived solutions! 
With locations at 15 lakes across Arkansas, Missouri, Kansas and Oklahoma, Aqua Pest Solutions has been thriving here at the Lake of the Ozarks since 2014. And the secret to that success? A proprietary blend of essential oils that Aqua Pest has been using since the beginning, to keep bugs under control on docks across the Midwest. So for dock owners looking for a way to beat back creepy crawlies, it pays to know your options in pest control.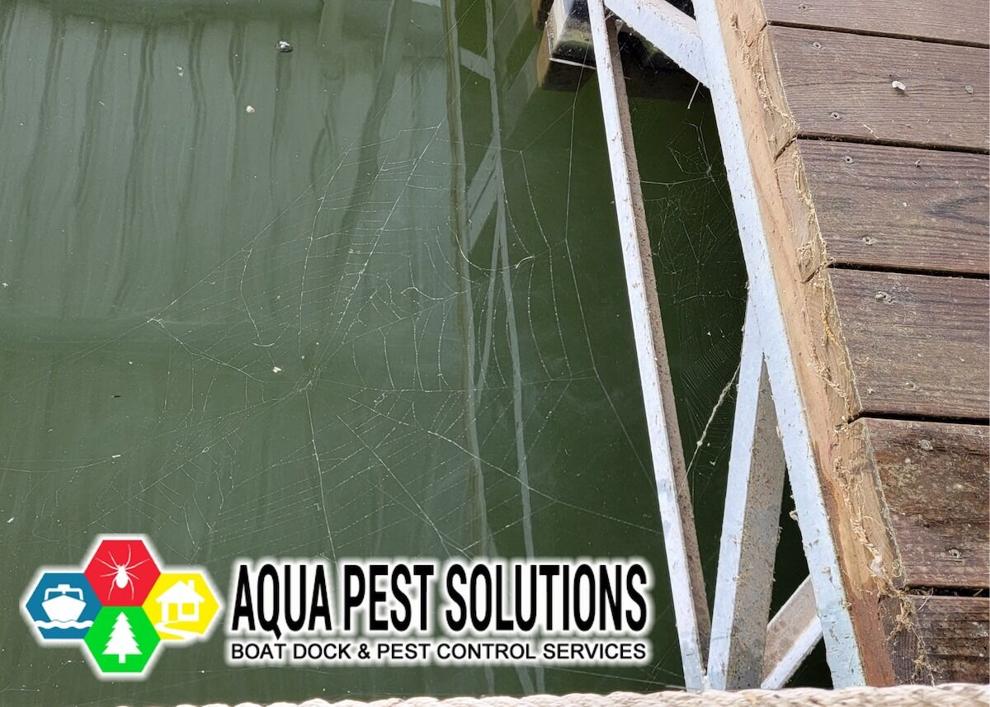 The Aqua Pest team explains their essential oil method works by lethally dehydrating pests, which makes it effective on all types of insects, from dock spiders and mud daubers to mosquitoes and flies. And it keeps most bothersome pests from trying to make their home there again. But as effective as it is on pests, it's in no way harmful to humans. 
"It works that way for all the pests because it's a plant-based product," said Teresa Fears, owner of Aqua Pest. It's a natural way of going after pretty much any six- or eight-legged creature that wants to hang out on the dock.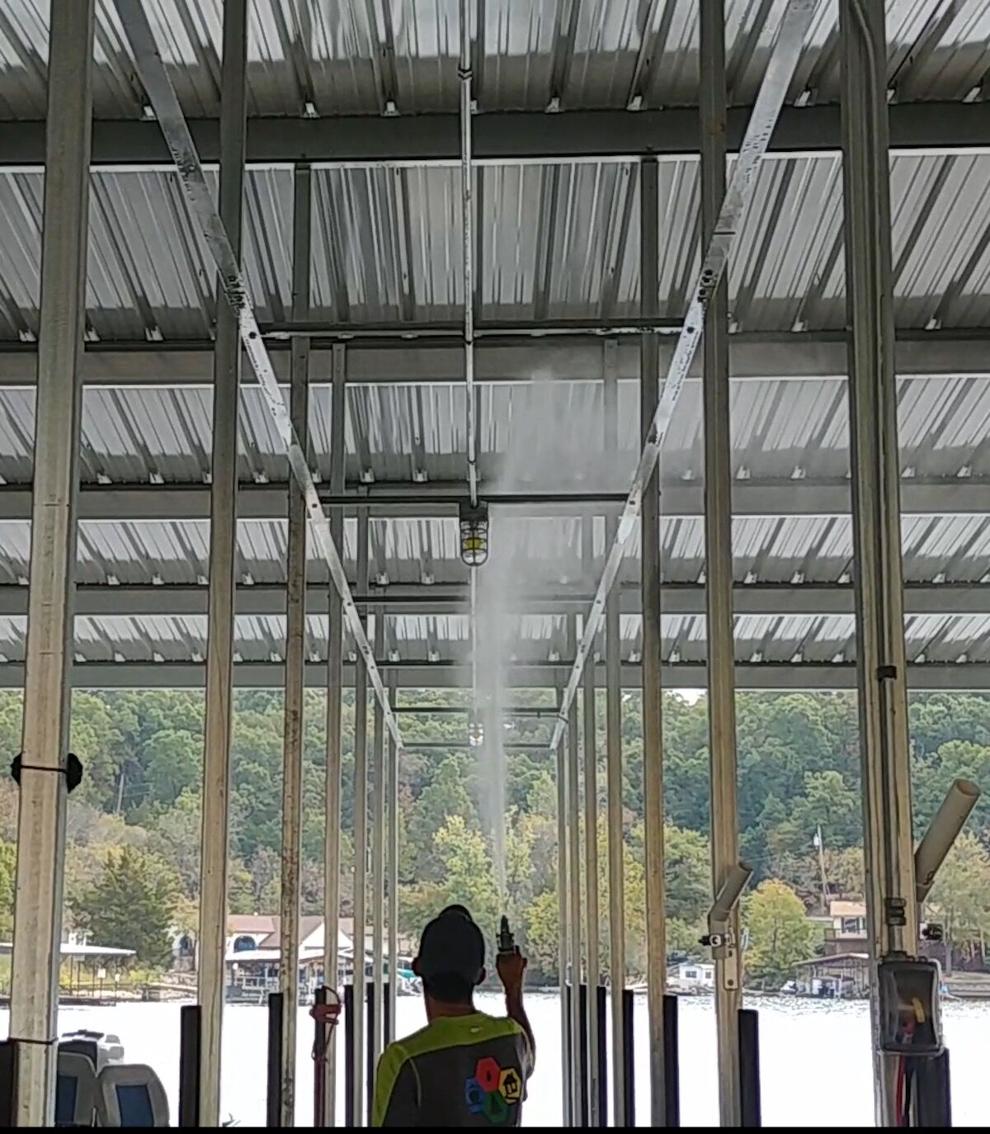 Want more info? Contact Aqua Pest Solutions: (800) 718-1869, or email aquapestsolutions@gmail.com
Aqua Pest's essential oil treatment leaves no greasy residue, no sticky feeling and it's safe for boats, boat covers and dock furniture. And it's safe for kids and pets. As a plant extract, the essential oil treatment is a natural alternative to chemical sprays plus there's no more harsh chemical smell! Instead, it's a fragrant aroma that's tough to precisely describe!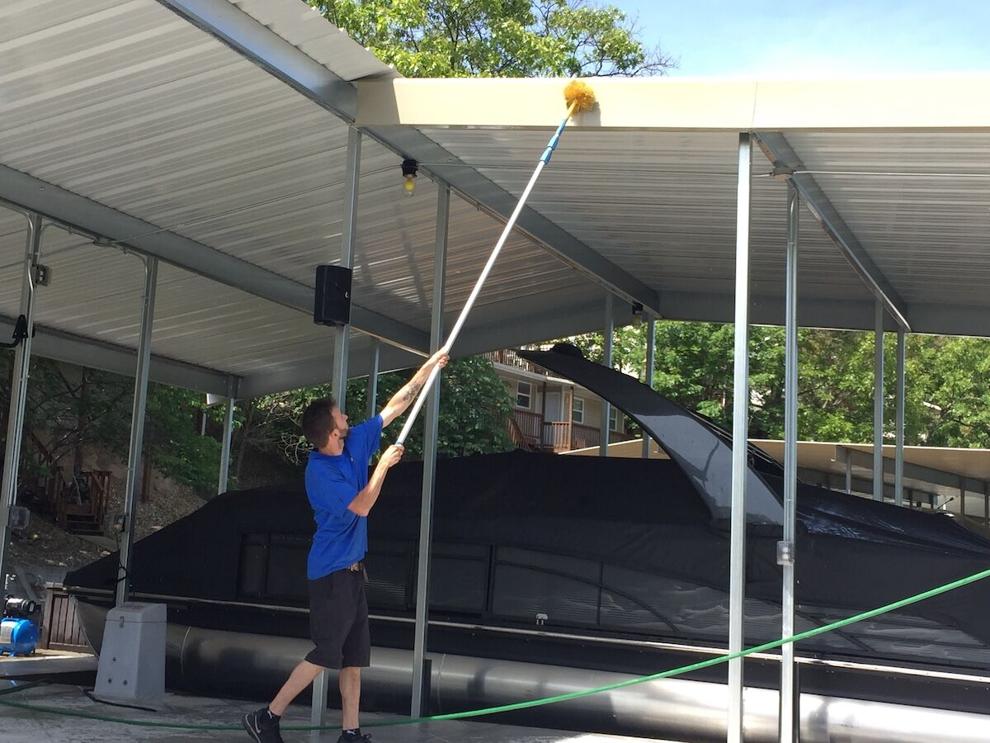 "I get peppermint, winter green or lavender smell," Fears said. "It's the smell that everyone picks up and likes, and they usually know when we're in the cove or in the neighborhood because if they're downwind of where we're treating, they can smell us."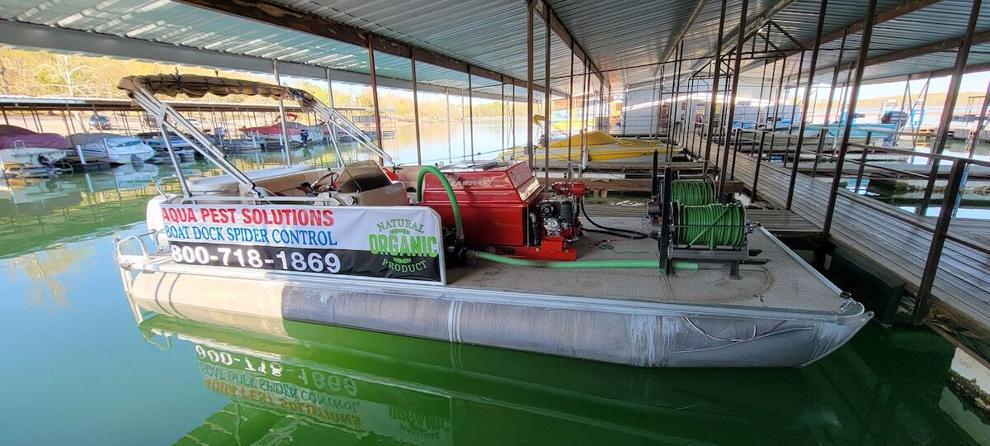 Aqua Pest comes out to docks by boat which means no more hauling equipment down to the dock: everything is right there in the Aqua Pest boat, which makes spraying that much quicker and easier. The sprayer sprays 20 gallons a minute at 800psi (the same pressure as a US Navy ship's steam boiler, in case you were wondering) and it leaves no spot unturned! Aqua Pest provides a comprehensive spraying of the entire dock, even places you might not think that pests would like to hide, like square dock tubing, around the outside of the dock and in the highest parts of the ceiling.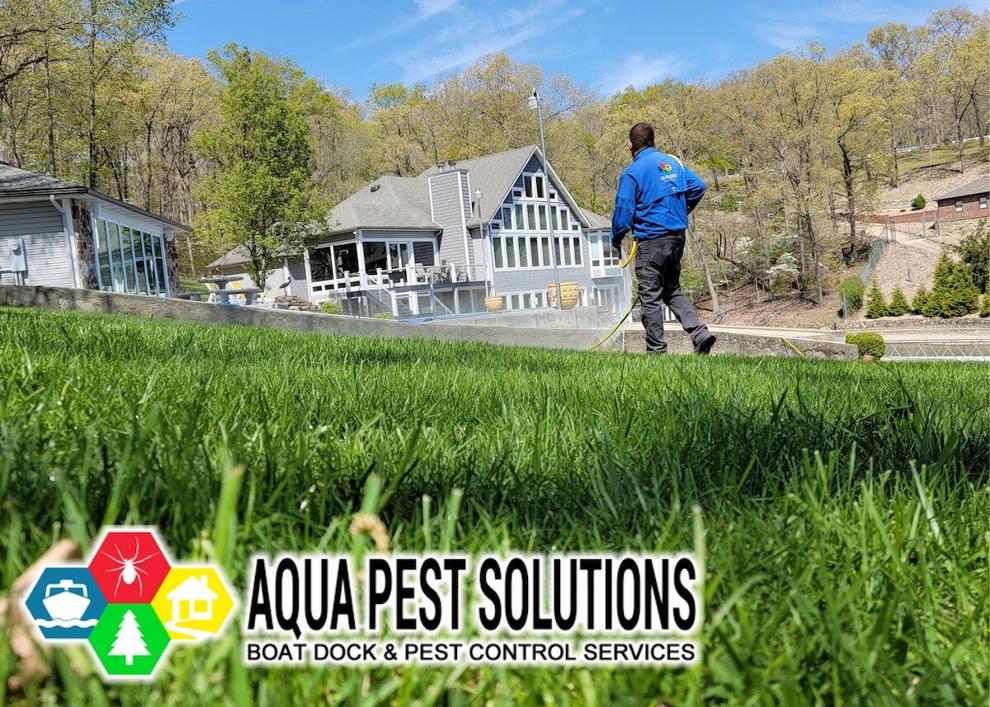 And if you're looking for an essential oil extermination treatment in your home, they have you covered there too. A separate team is trained to apply the same unique Aqua Pest treatment to homes big or small.
Ready to begin treating your home and dock? Contact Aqua Pest Solutions: (800) 718-1869, or email aquapestsolutions@gmail.com
Learn more: www.AquaPestSolutions.com