Can a dog poop out a rubber chicken? Dr. Leek at the Lake of the Ozarks Animal Hospital says, "Yes!" And he knows because he's seen it. 
Veterinarians, as Dr. Leek can attest, see plenty of strange things in their daily labor of helping pets and their humans. LakeExpo.com sat down with four vets at Lake of the Ozarks Animal Hospital (LOAH), to learn what it really takes to be a veterinarian. Dr. Leek, Dr. Rachel, Dr. Tanner and Dr. Katie made a few things clear: a veterinarian must have a stomach of steel, a heart of gold, and a good sense of humor.
Lake of the Ozarks Animal Hospital has been part of the Lake community for more than 30 years. Owners Dr. Katie & Jim Rericha have a team with more than 45 years of experience. Dr. Katie graduated from Mizzou in 2013. After buying the practice in 2016, she worked diligently to upgrade the hospital and services they provide. The couple also owns two other Mid-Missouri hospitals: Cross Creek Animal Hospital in Waynesville, where 2014 Mizzou grad, Dr. TerMeer works, and Columbia Pet Hospital in Columbia where Dr. Martin, a 2015 MU grad, is the main veterinarian. Dr. Katie's endless compassion and commitment to her clients have helped her assemble a stunningly experienced team of doctors including Dr. Rachel Radlund, who returned to the practice earlier this year.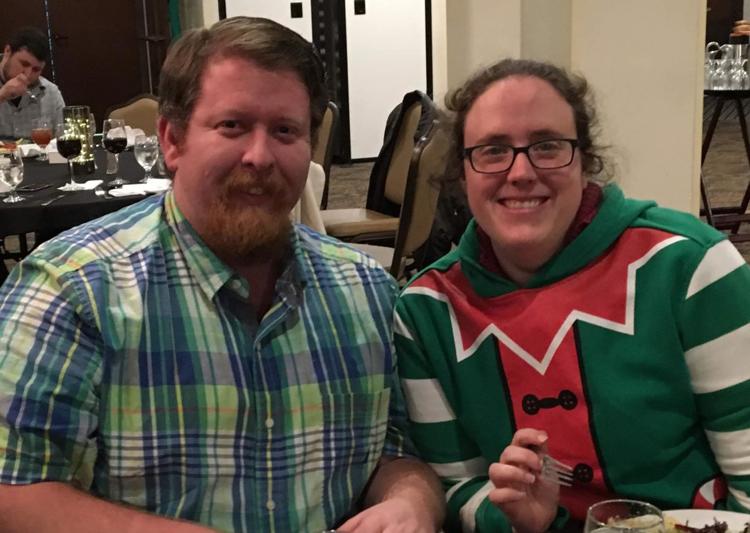 The LOAH veterinarians all grew up certain they would take care of animals. Dr. Leek explained, while performing a lumpectomy, "I never had a back-up plan." Farm life as a child inspired him to become a veterinarian. And as a Mizzou graduate, he's spent much of his career working as an emergency and large animal vet. Dr. Leek is a quick-thinker and skilled surgeon who enjoys the fast-paced environment of an emergency room. He's found a comfortable home at LOAH as the walk-in vet, and emergency services keep him busy and engaged.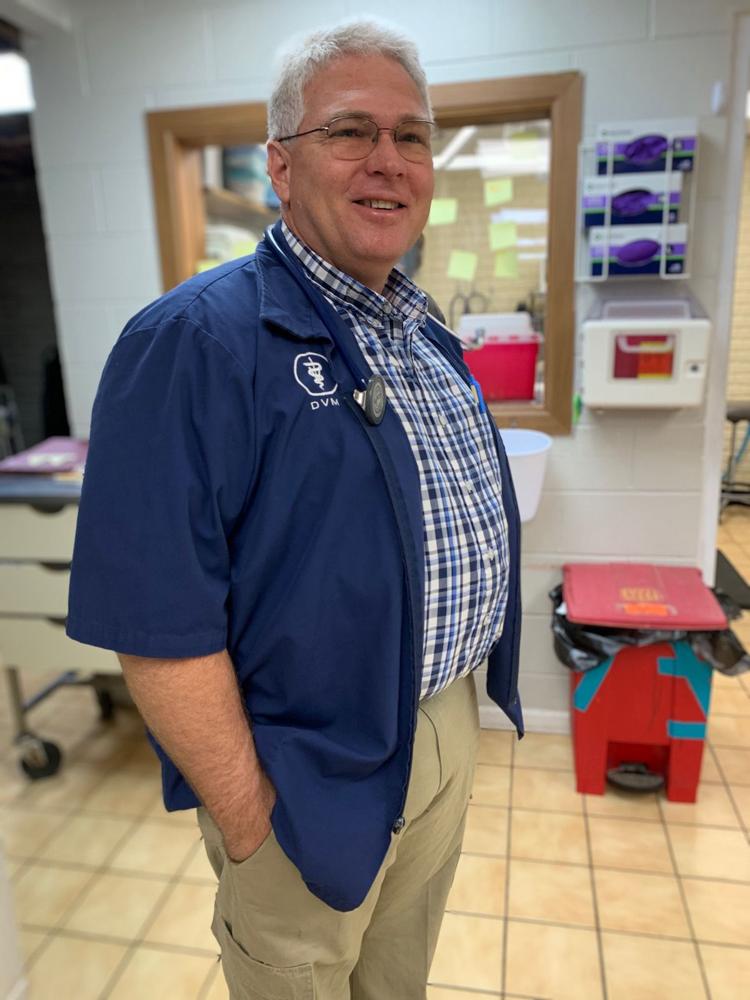 Dr. Rachel saw the less glamorous side of vet medicine as a young girl following her grandfather, a veterinarian in rural Nebraska. "We've always been big critter lovers," Dr. Rachel said of her family. Despite feeling the heartache of working with and trying to comfort sick animals, she was compelled to the work, and graduated from Kansas State University. Dr. Rachel is a down-to-earth veterinarian with immense knowledge and the unique ability to explain medical issues so the average Joe and Jane can understand.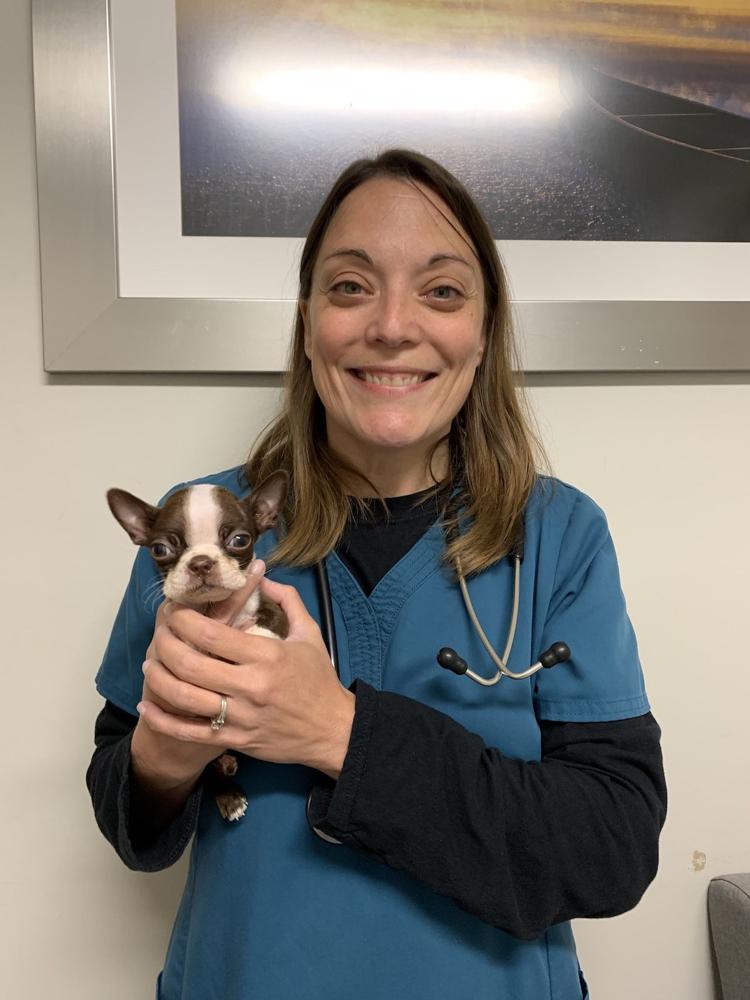 When pushed to pick her favorite species, Dr. Rachel answered diplomatically, "Each animal has their special quirks that I love." But it's not just being a "critter-lover" that keeps Dr. Rachel motivated; her son and daughter inspire her each day to do her best to take care of her patients. They've also inspired her to have a bit of a hobby farm as well, with a horse, a pig, and two donkeys, along with several other critters. 
Of course, caring for animals comes with its fair share of heartache. Helping a family say goodbye to a beloved pet can be excruciating. While veterinarians may not show it, they feel the pain with each patient they can't fix and each pet they send over the rainbow bridge. Being a professional means they often have to be strong and objective for their clients and patients, but, "It's harder on us than people think," Dr. Katie admitted.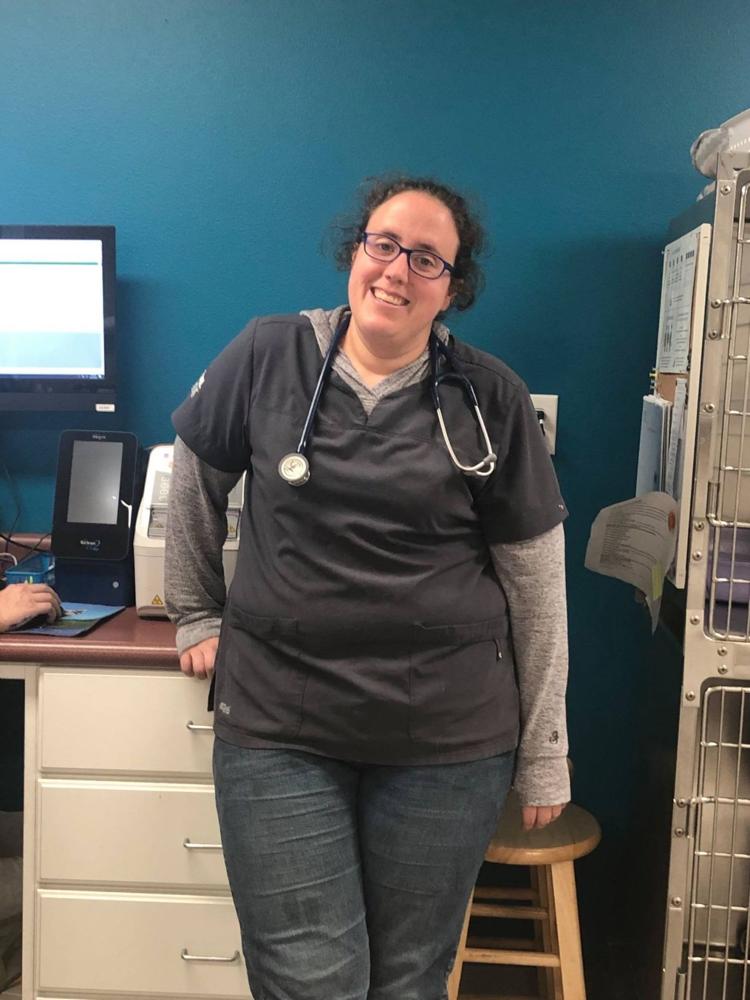 On the hard days, Dr. Katie draws inspiration from her team: "Watching how much they care and how they step up makes me want to step up too!" She is amazed by how her team tackles tough issues and consistently goes above and beyond what is required of them as they throw their whole hearts into the work. All the vets agreed: nothing beats a pet owner's appreciation after their beloved friend makes a full recovery.  
One thing is clear: the things these doctors have seen and smelled is truly shocking and would send most reasonable people packing. While the "gross factor" seems unpleasant, it also lightens the mood. Suddenly covered in projectile diarrhea? What else can you do but laugh? LOAH's newest veterinarian, Dr. Tanner graduated from Mizzou in 2019 who splits his time between Columbia Pet Hospital and LOAH. He once had the honor of being part of a necropsy (study of a dead animal) that smelled so putrid the entire multi-floor building was evacuated!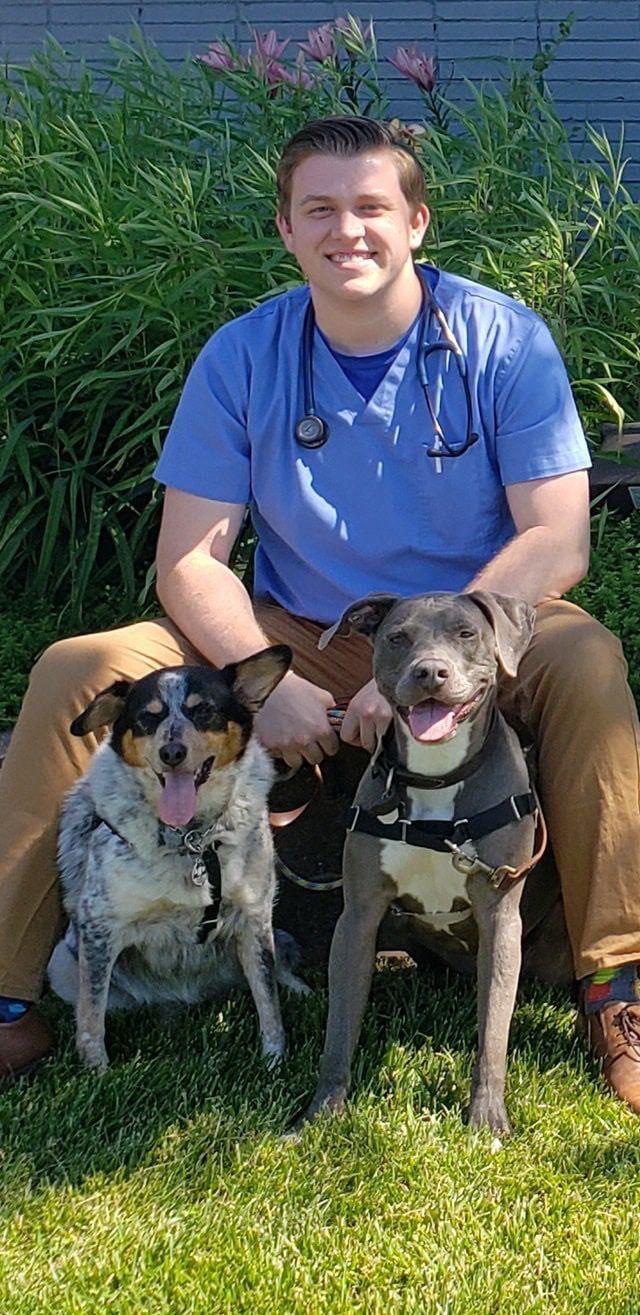 Most days it's small, but satisfying, parts of their job that outweigh the heavy stuff. Dr. Leek loves watching patients grow up. "Taking care of them for their whole life, from start to finish, there's a connection that develops." Dr. Tanner agrees that connection keeps them pushing through the sad moments. Dr. Tanner is an energetic doctor who enjoys building relationships with pet owners, just as much as spending time with his pet-patients. He also gets really excited about a good dental cleaning. (Don't we all?) "There's something really satisfying about taking a grade 4 [dental condition which indicates server periodontal disease] and making it shiny and smell good," he said.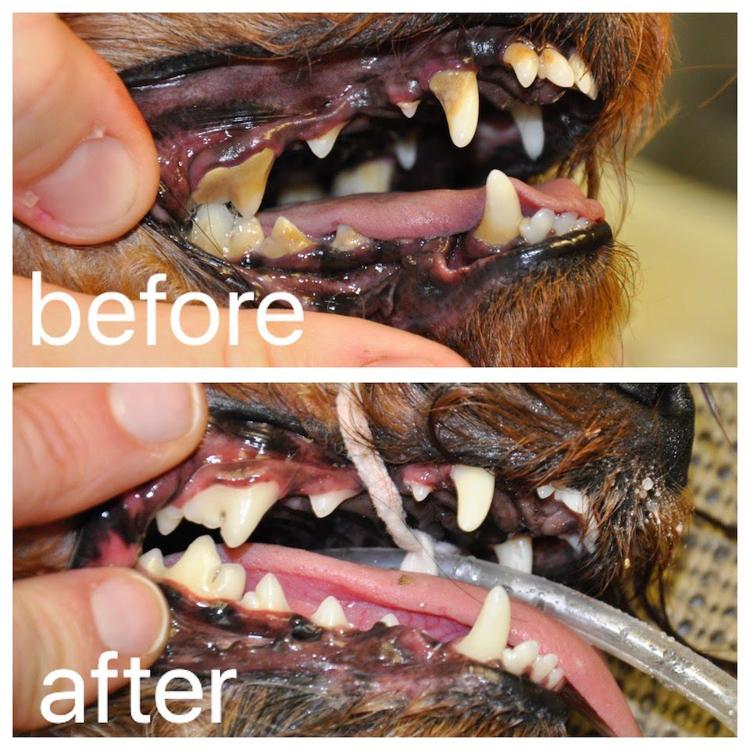 Another staff favorite? Dr. Leek says nothing beats pulling a half-born calf in distress and "having it come out alive and take off running!" Although on one such adventure, Leek underestimated how spry the mama cow would feel, moments after labor: she began head-butting his truck as the calf loped away.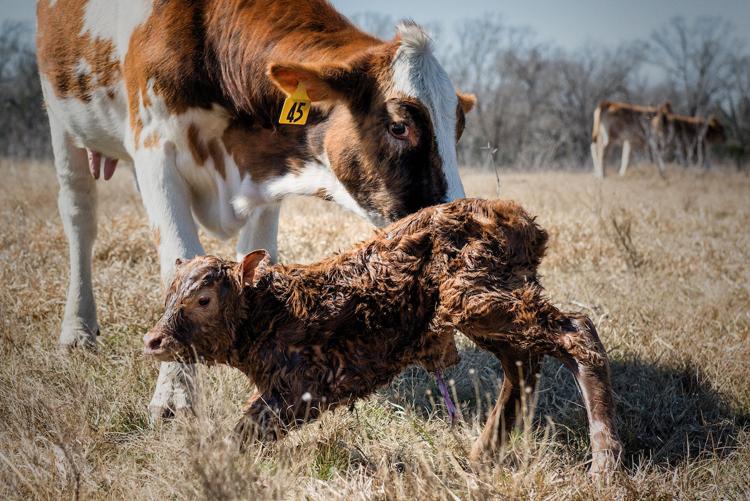 In addition to the new technology LOAH is investing in, they have also made several changes to help serve their clients better.
1) Online Medical Records: LOAH recently moved all animal records online which means up-to-date, legible records can be emailed to clients within minutes. Clients can save records to a smart phone to make traveling with a pet easy.
2) Expanded Office Hours: Everyone wishes for more time in a day, so LOAH expanded their office hours. The new hours are Monday through Friday, 7:30 to 5:30 and Saturday, 7:30 to noon. Veterinarians see patients Monday through Friday, 8:00 to 4:30 and Saturday, 8:00 to 11:00 a.m.
3) Appointments: Customers asked for it, and LOAH listened! While the hospital still accepts walk-in patients, as they always have, clients who prefer can make an appointment can now schedule visits ahead of time. LOAH is the only Lake-area walk-in clinic for dogs and cats. As always, appointments are required for non-emergency surgeries, grooming, and boarding. 
Being a veterinarian is clearly a calling, filled with plenty of "yuck" moments. But ask the vets at LOAH, and they'll tell you the wins make it the most satisfying job there is.